Waiting for approval
Your request to join Cliq has been sent to your admin. Please be patient till your admin grants you permission.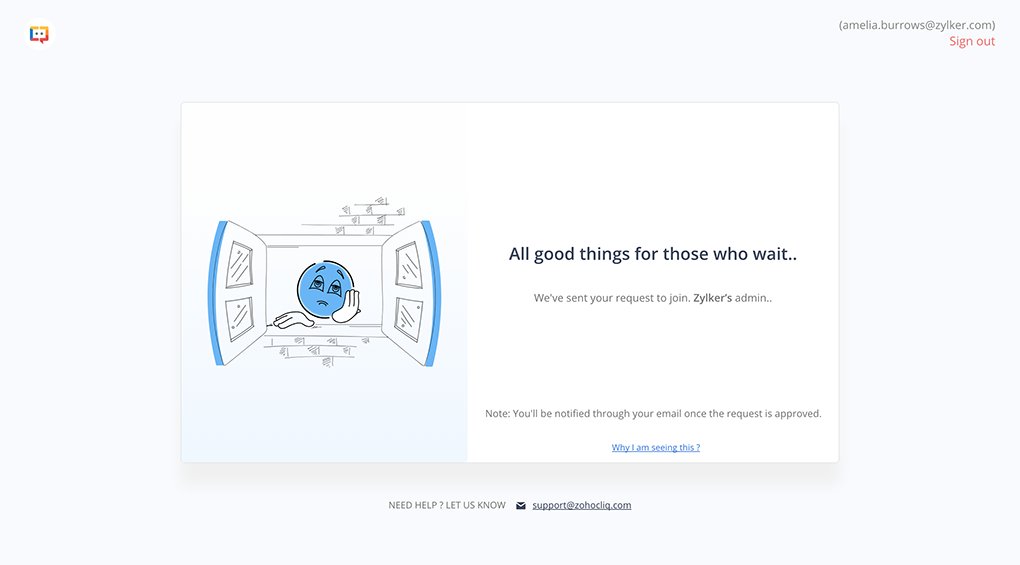 If you had sent the request from a public domain mail ( e.g. Gmail, Yahoo mail, etc..) then you will get a Cancel Request button at the bottom of the page. You can use this button to revoke the sent request in case you had sent it to the wrong company.