Get started with Cliq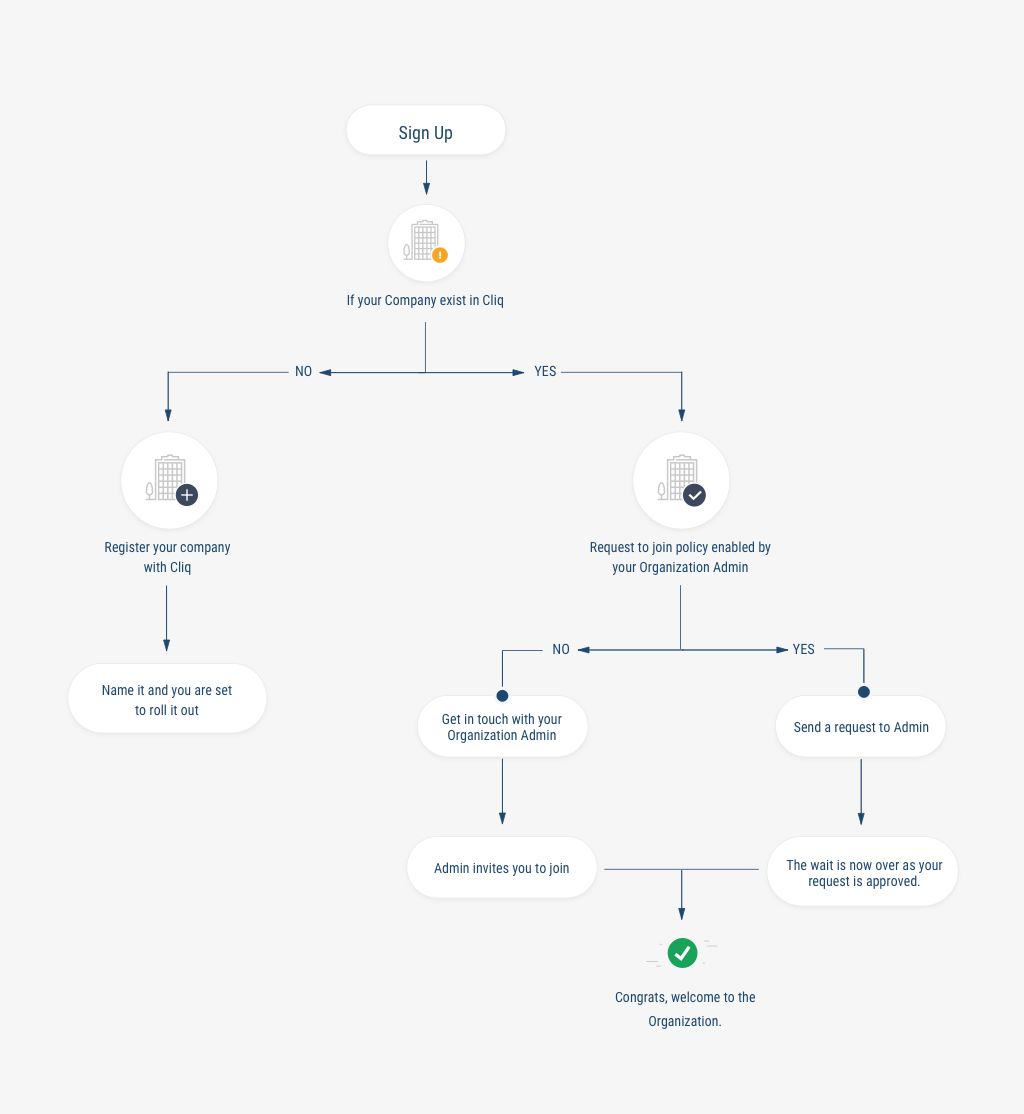 Welcome to Cliq!
If you are registering your company with Cliq, then refer the Admin Guide which will take you through the steps needed to manage your Organization.
If you are a User joining your company in Cliq then proceed forward with the following pages which extensively covers the features of Cliq.
If you are still in onboarding and have few questions regarding on what to do next, check out the FAQs of Onboarding. We hope to see you soon in Cliq.