Who is Zia and how will she be part of my Event?
Zia is Zoho's Intelligent Assistant whom you can include in your events. Let's see what can Zia do:
When you include Zia in your event, she immediately creates a Group Chat with all the event participants and becomes the unofficial participant of the event.
First she will post the details of the event, and participants will have the option to choose whether to Accept/Decline.
Now to notifications, Zia will notify in 2 ways: 1) Reminders
                                                                           2) Reschedule
Reminders: Zia will post reminders to everyone exactly at 1 hour and at 5 mins prior to start of the event. Then, Zia will announce the start of the event. Also, a notification will be rolled out by Zia when the event ends.
Reschedule: Any changes done by the Event Organizer regarding event name, venue and time will be notified by Zia in the group chat.
Also just before the event starts, Zia will inform the Event Organizer of the facility to conduct the event through a PrimeTime session. 
The participants can discuss the event and share their insights in the group chat. 
1) Zia posts a Message Card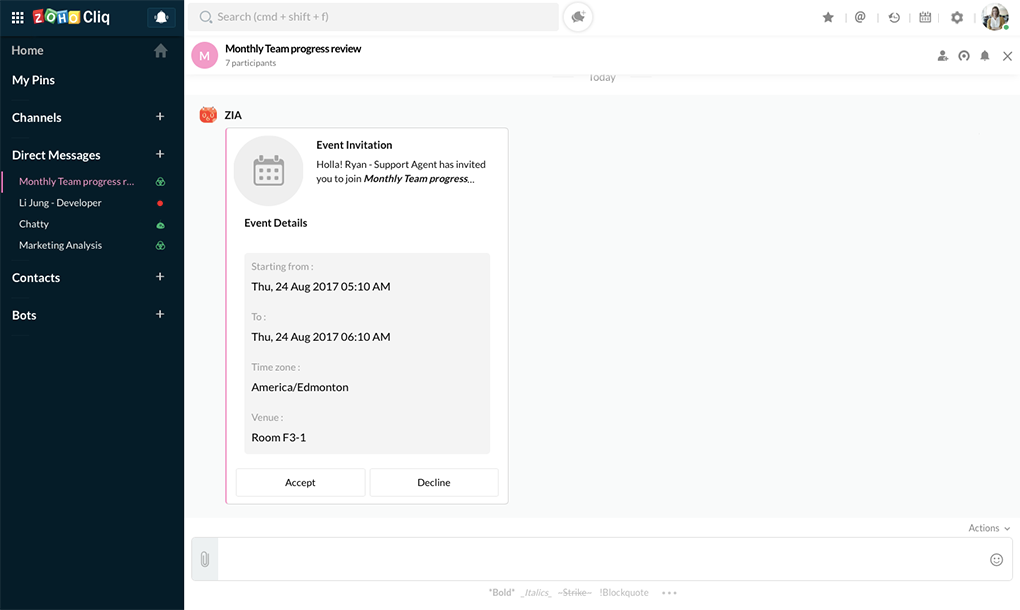 2) Zia keeps everyone informed of the reschedules done by the Organizer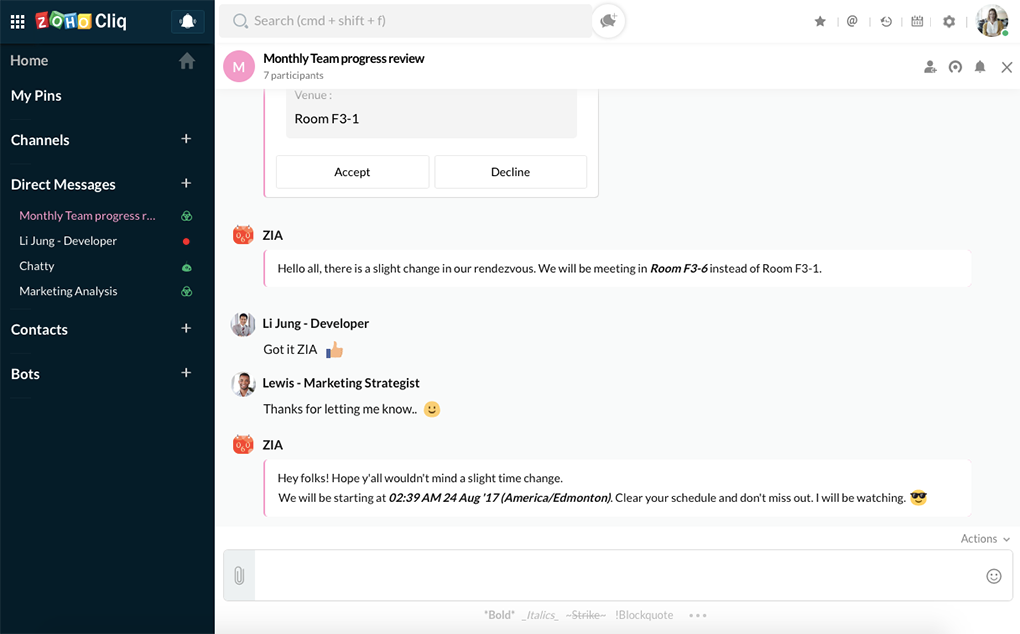 3) Zia reminds everyone one hour before the Event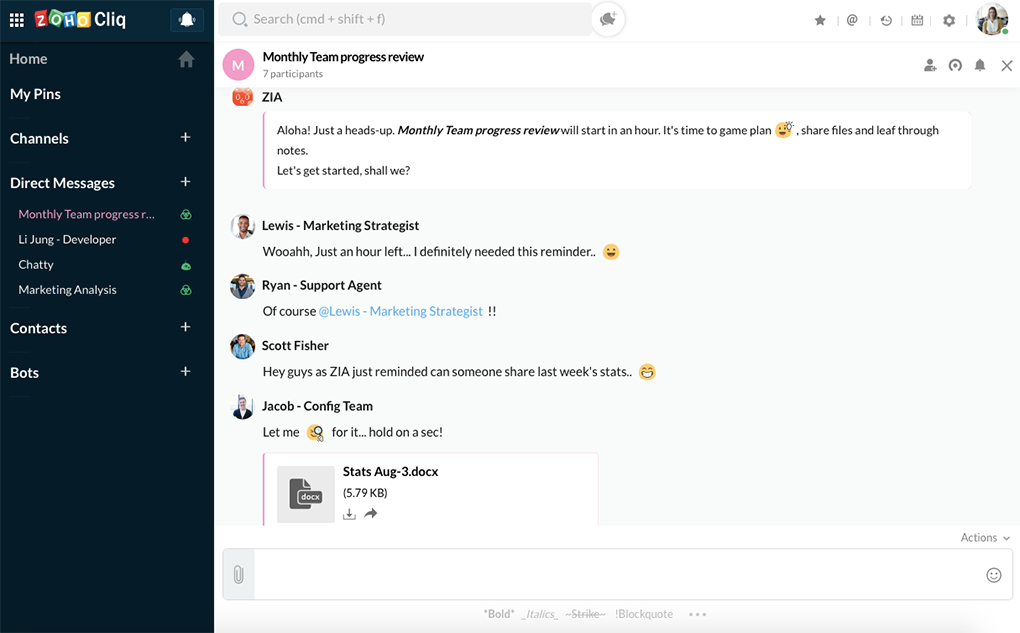 4) Zia informs everyone 5 mins before the event starts and also rolls out one when the event has started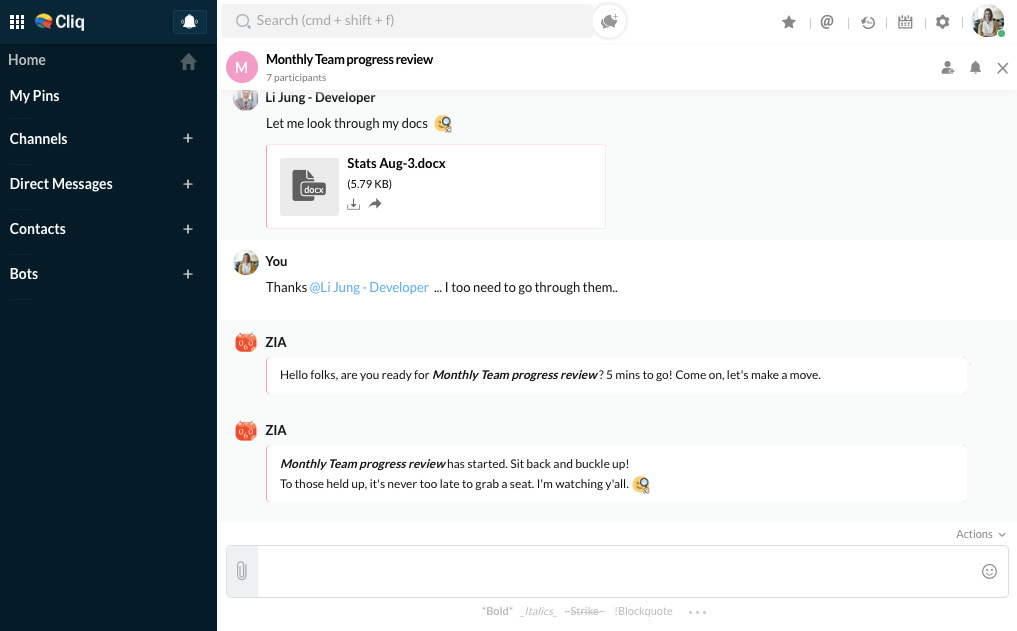 5) Zia informing the Organizer of PrimeTime just before the Event starts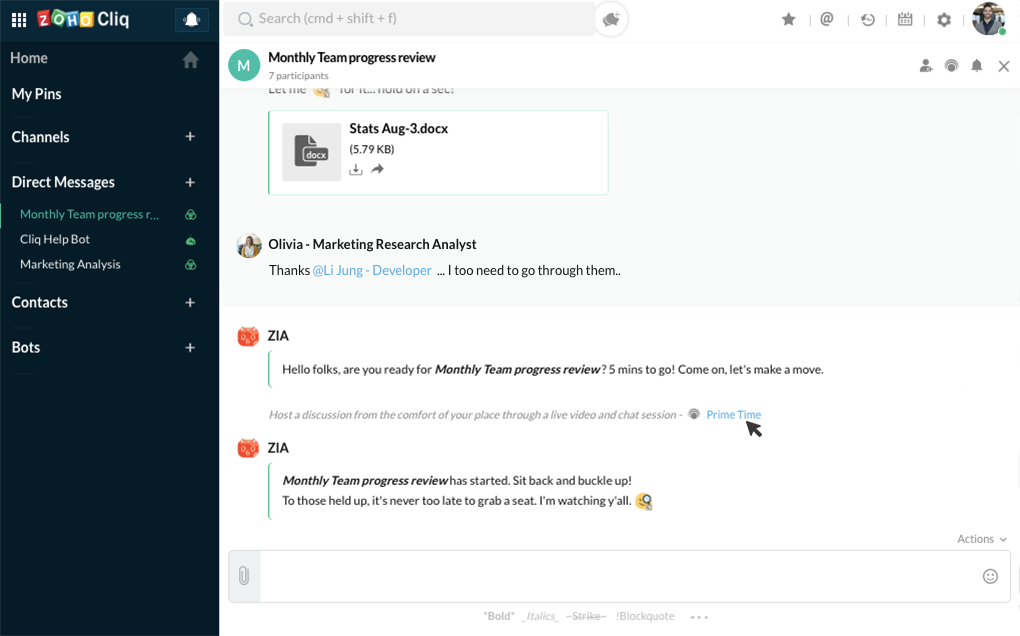 6) Zia informing everyone when the event ends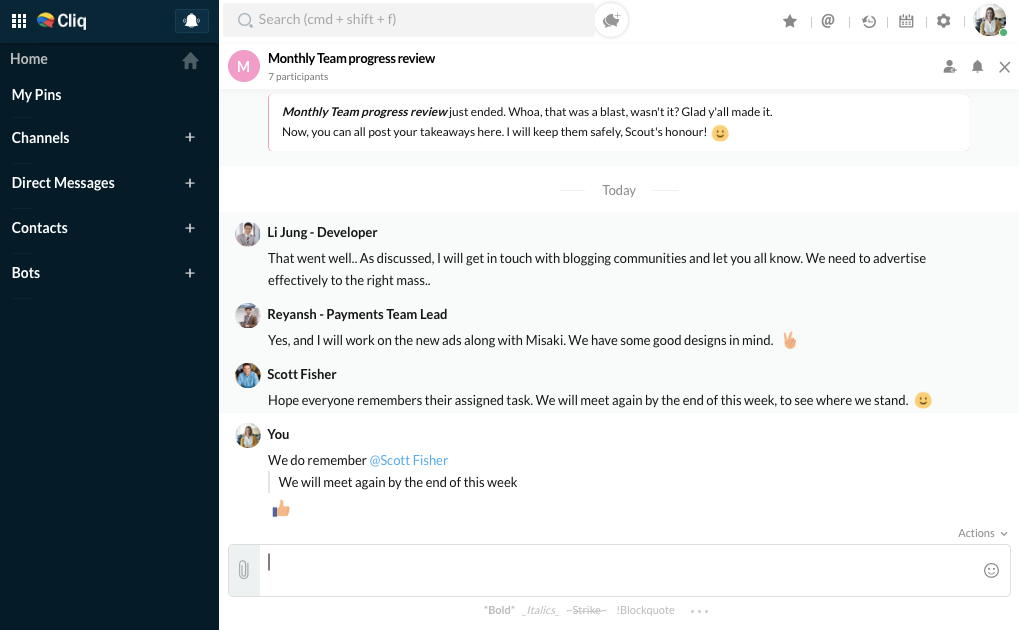 Thus Zia is like an event secretary who handles everything with ease right from bringing together the participants to being a medium for discussions.