What are User Fields?
A user's profile is the face of the user in Cliq organization. The profile contains all info about a user right from their department, designation to their seating location.
Now Cliq offers 12 default profile fields that admins can use to enrich their users' profile view for easy collaboration. Apart from the 12 default fields, Cliq allows up to 25 custom user fields to customize your users' profiles further.  
Types of user fields
Text: This field accepts alphanumeric characters and can be used to represent a broad range of information in your users' profile.
Example: Work shift
Numeric: As the name suggests you can use this field to represent any data pertaining to numbers.
Example: Vehicle number 
Dropdown: This field allows to choose one option from the available list (list should be configured when creating custom field).
Example: Branch office
Date picker: This field is for displaying user information related to dates.
Example: Date of joining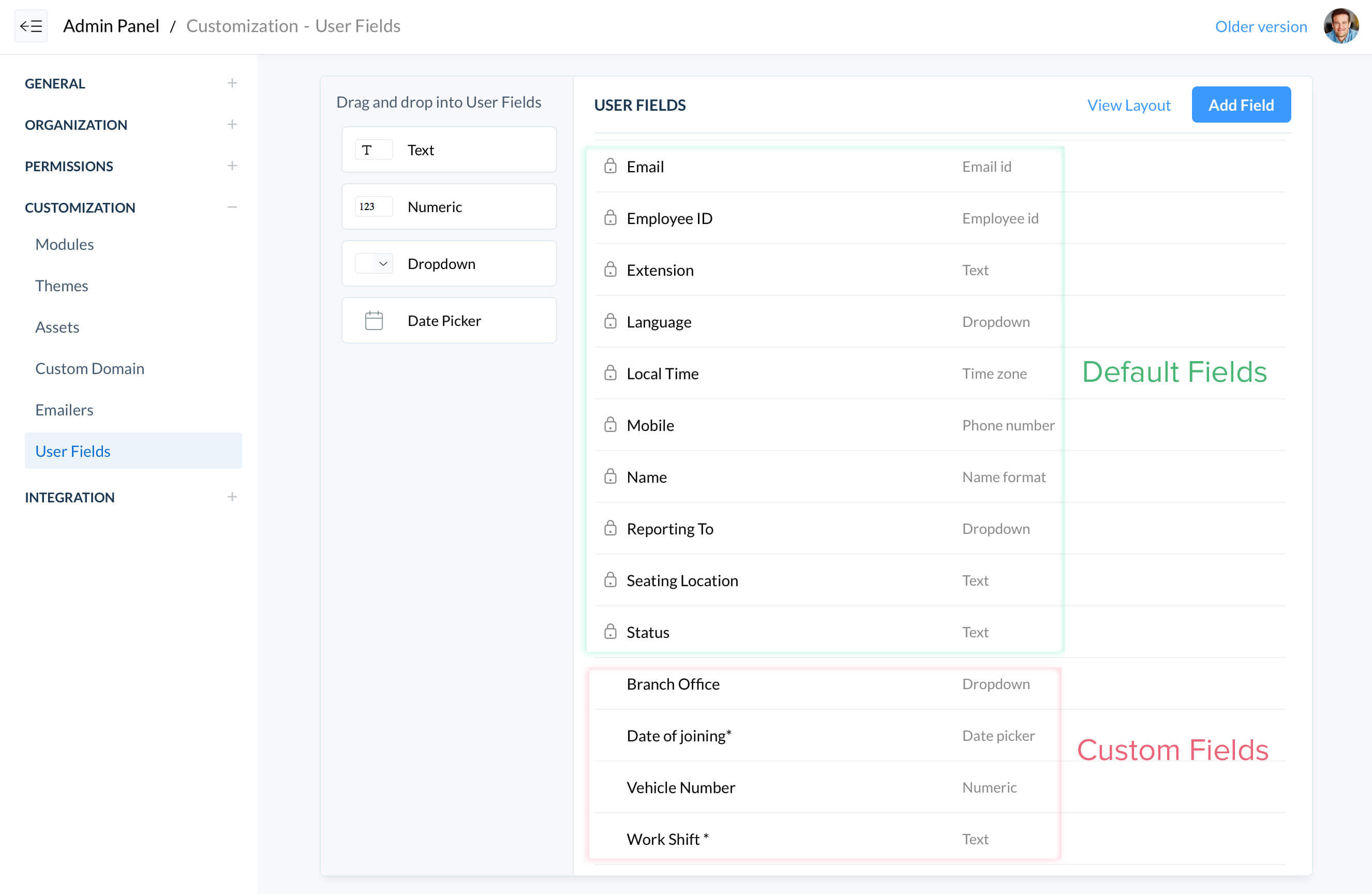 Filling custom fields in users' profiles
Updation of user profiles can be done only by the admins in Admin Panel. Under the Users menu, the user profile can be edited where the newly added custom user fields will also show up.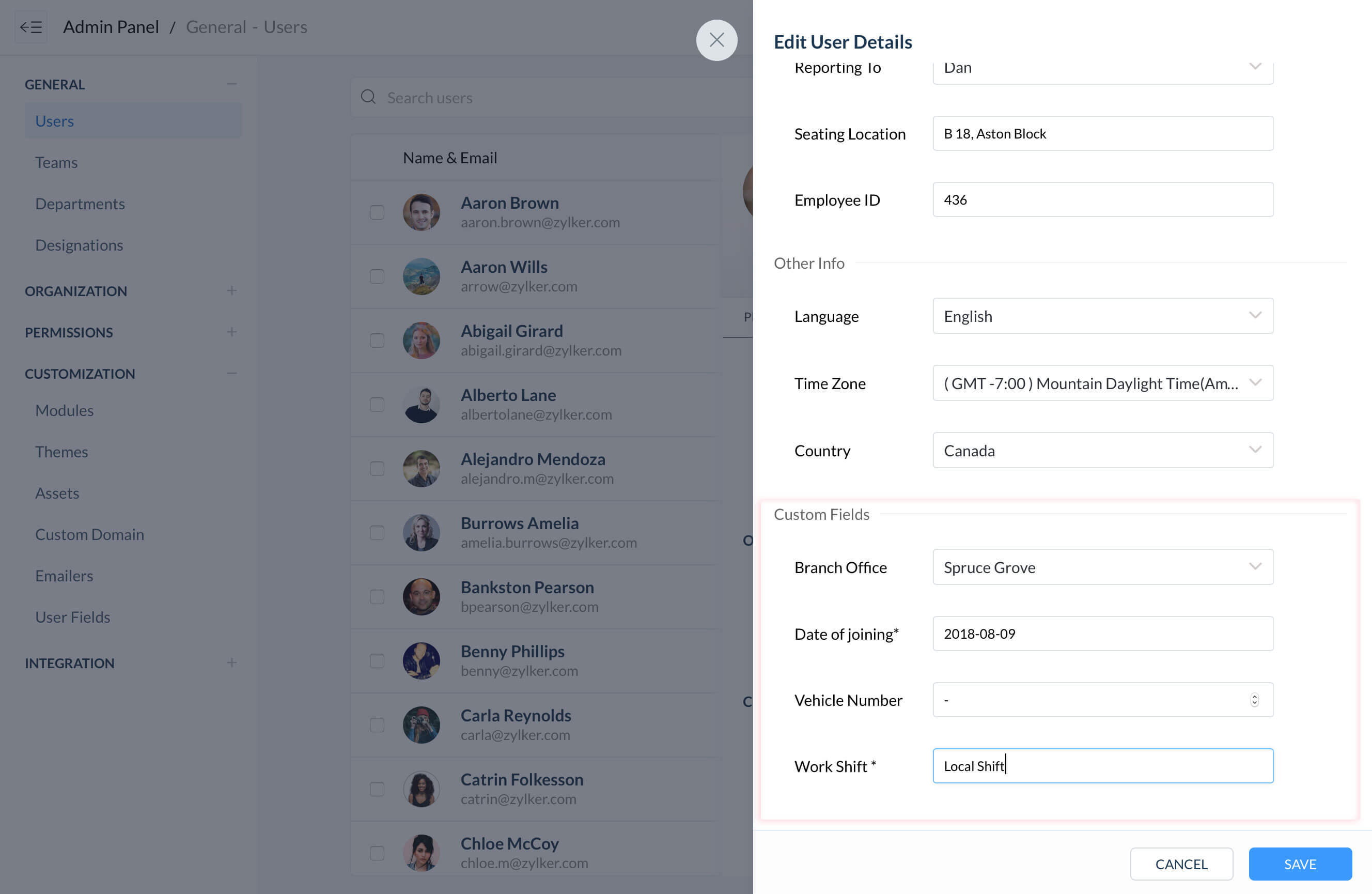 Viewing a user's profile
The easiest way to view a user's profile is through Search Bar. Just type the name and select a user to view their profile. Alternatively, as you converse in a chat, click on the user's name and in the small popup that appears, select the Profile icon (next to video call) to view that user's profile on the screen.