How to edit, disable or delete a custom user field?
The user fields can be edited, disabled or deleted by the admins. All 3 actions can be done by hovering on the user field and clicking on the icons respectively.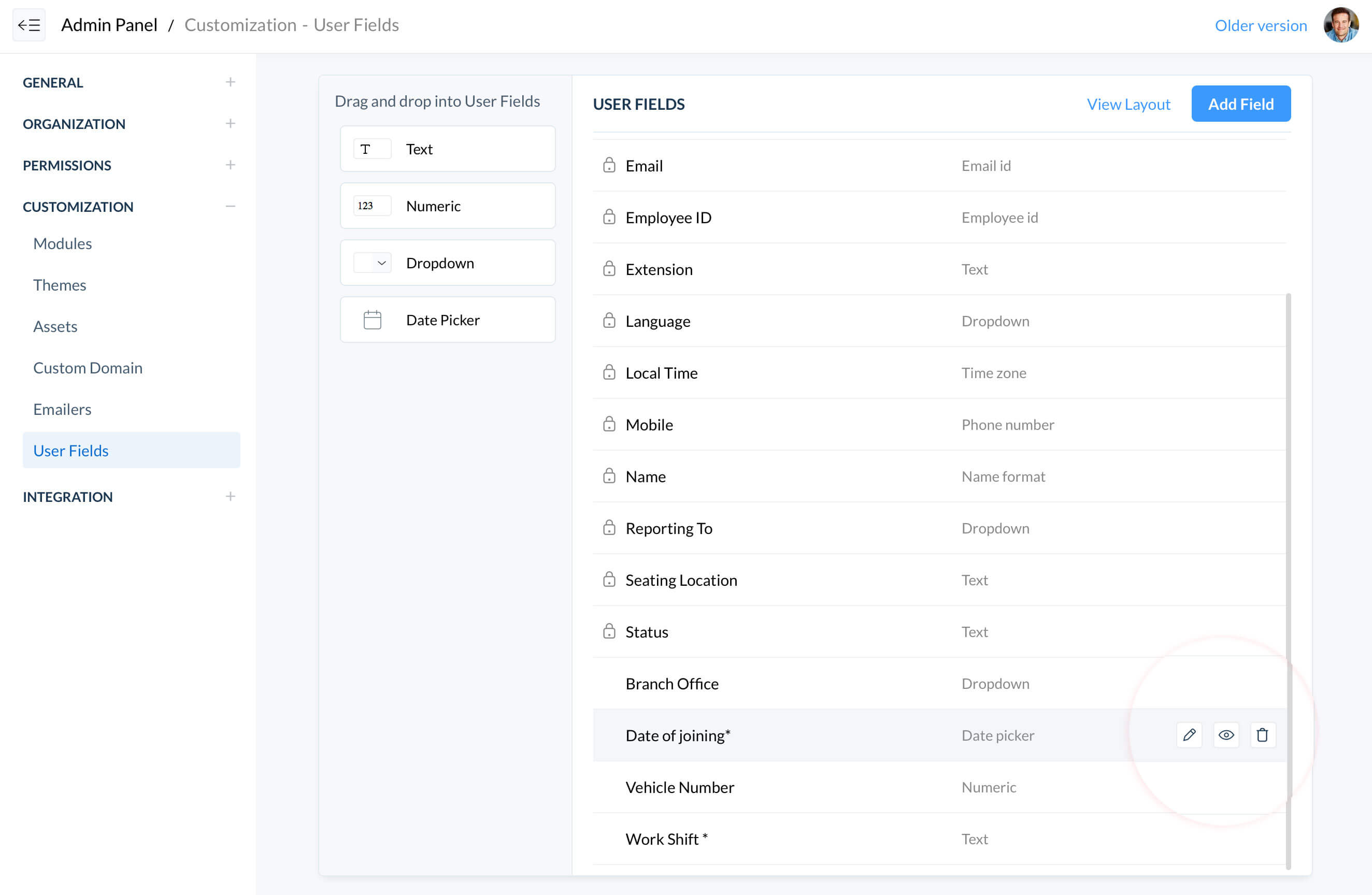 Edit
 Click on 
 icon. In the screen that appears, you can edit the field name and enable/disable the mandatory checkbox, and Save it. The changes made will be reflected in the Users menu (admin panel), and in the users' profile view (Cliq).
​A field type once created is open to store data of users. So to prevent data loss in case of changes done to the field type, the field types are not editable. 
Disable
Click on 
icon to disable the field. To enable it back, just hover on that field and click on the disabled icon to enable it back.
Once disabled, the custom field will be removed from the Users menu (admin panel) and in the users' profile view (Cliq). The data under the disabled field will be saved and will be available again on enabling the field. 
Delete 
Click on 
 icon and a popup will appear asking for confirmation. Once you confirm, the field will be deleted. All user data fed under the field will be lost and is not recoverable.