How to add users to my Contacts?
Invites must be sent to users and once accepted at the other end, they will become your contacts. Within your organization, you can talk and collaborate with users who are not your contacts (status won't be viewable), whereas External users must be your contact in order to establish a connection with them.  
To invite users follow the steps below:
Click on the + of Contacts in left sidebar.
Select the users from the suggestion list or simply type their full email id and select it. 
External users email id should be entered by you.
Proceed next, personalize the message and send the invites.
The user will receive the invite on Cliq screen and via email (your personalized message will be delivered via email).
If the user does not have a Zoho Cliq account, they will receive an email to sign-up. The user should sign-up, join an existing Cliq organization or create their own organization, and then accept your contact invite. 

Note:
A Cliq user will receive contact invite email only if they had opted to receive email notifications under Cliq settings.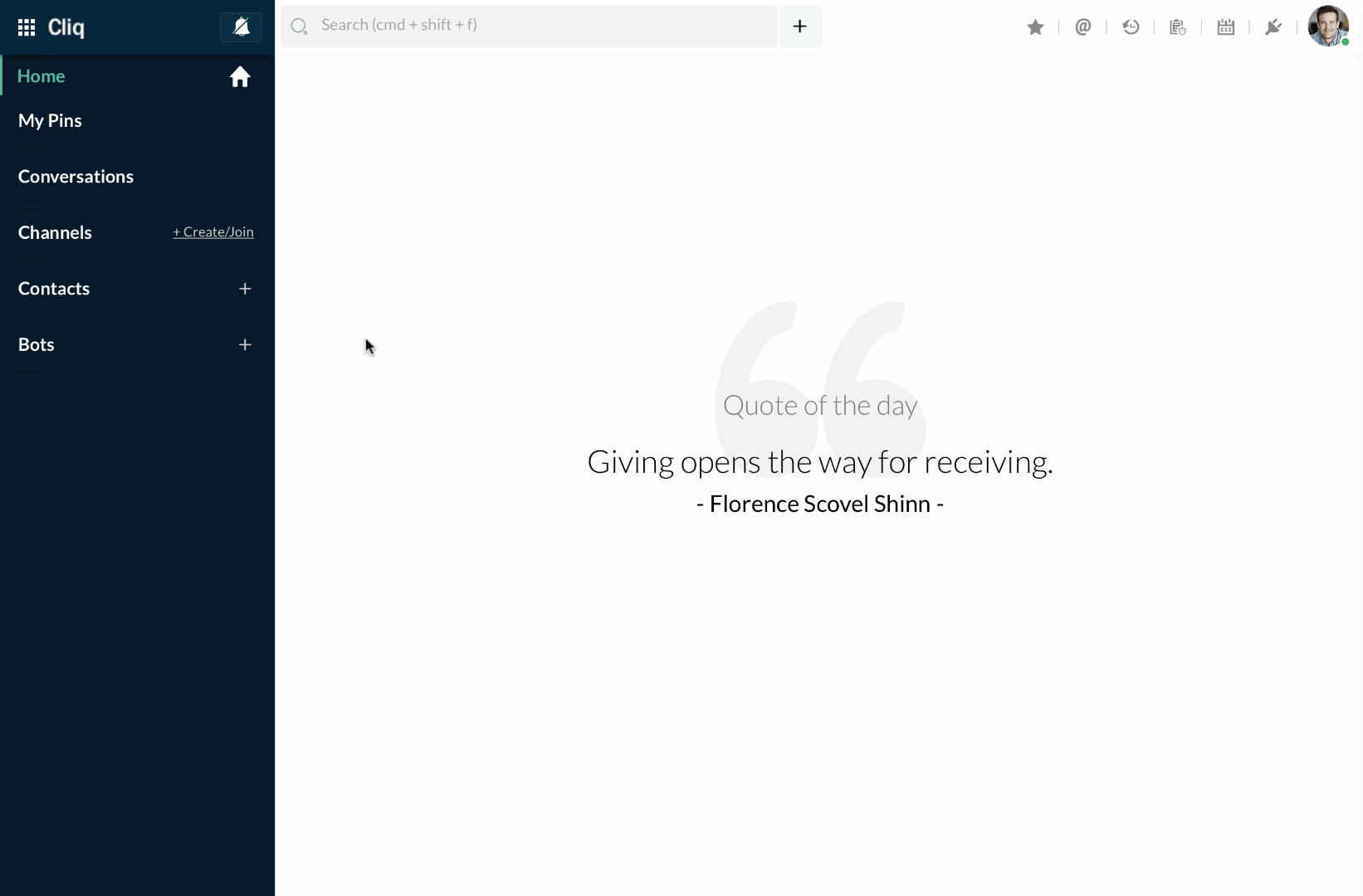 Organization Policy
Communication can be established with an external user under the Free plan of Cliq, only if admin has enabled the organization policy 'Allow chats with users who are not a part of this organization'. To know more about the policies, click here.