How do I bookmark or save messages—Starred Messages
You can bookmark or save important messages by starring them and it can be accessed anytime under the starred section.
To star a message, hover over the message, click on the Star icon that appears on the left side of the message and select any one option from the category. The star message is divided into 5 categories to streamline your messages, they are: Important, To do, Note, Boss and Follow up respectively. 

To view your starred messages click on Star icon in the top header. All your starred messages will be displayed. You can also view the messages category-wise by clicking on them.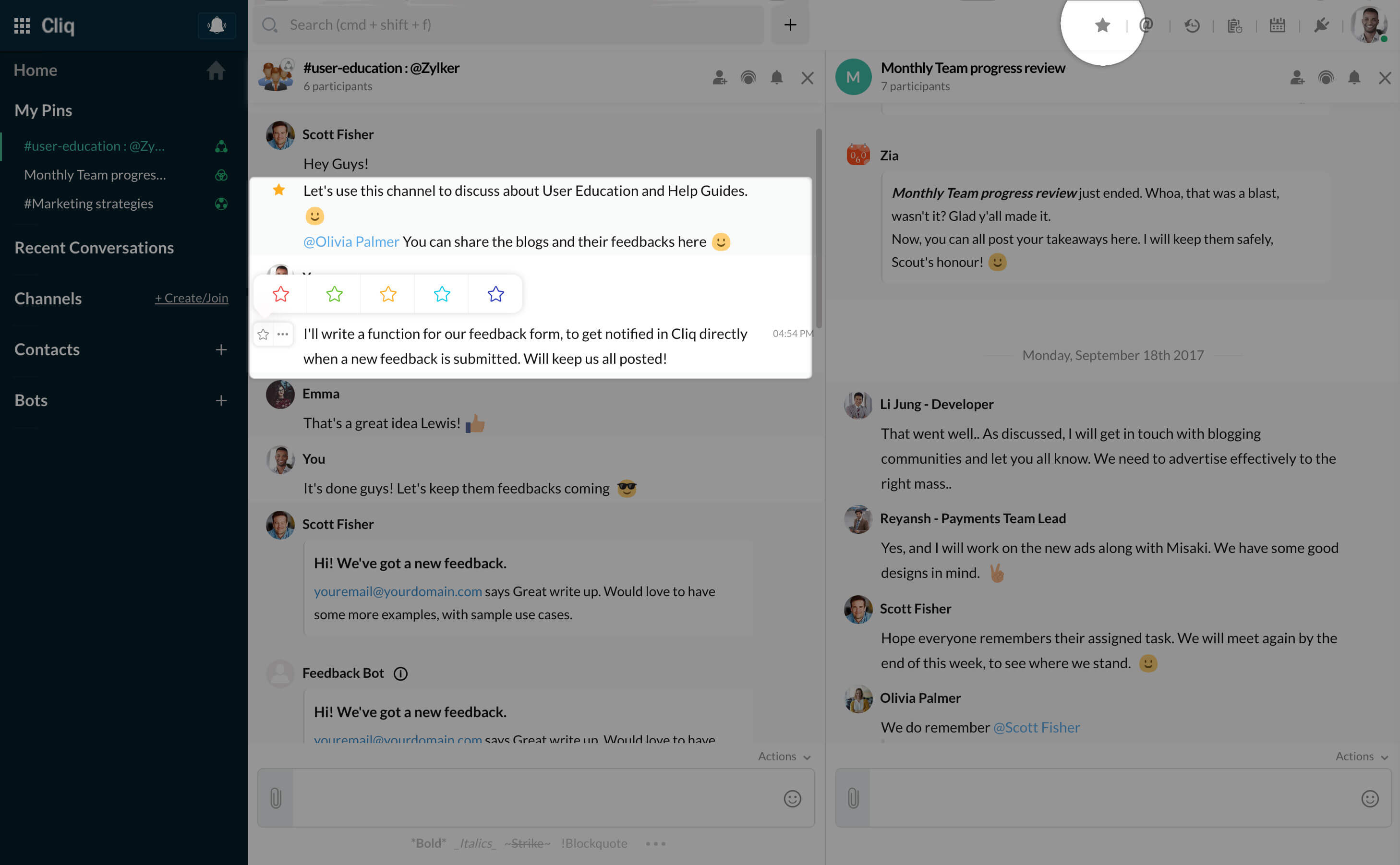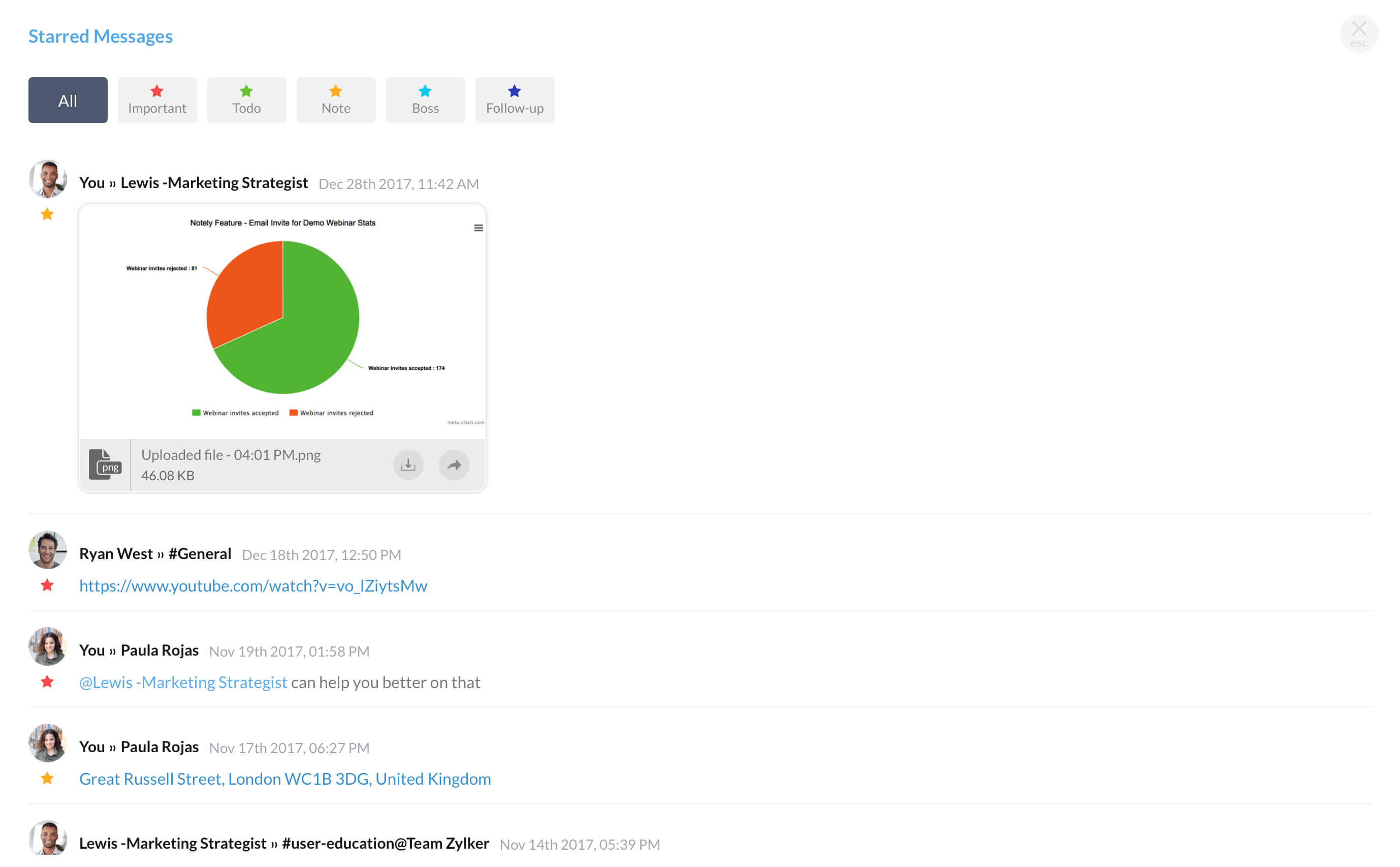 Tip: You can change the category of your star anytime. All you have to do is hover over the starred message, click star icon and select from the category. Similarly, clicking on the current star will unstar it.