How to chat off the record?
You can turn off chat history to prevent your conversations from being saved, i.e. once the text is read, it will not be seen again when the chat is opened the next time. 
To enable this feature click on Actions in the bottom right corner and select Turn off history. The chat history can be turned off for all 1-1 chats and group chats.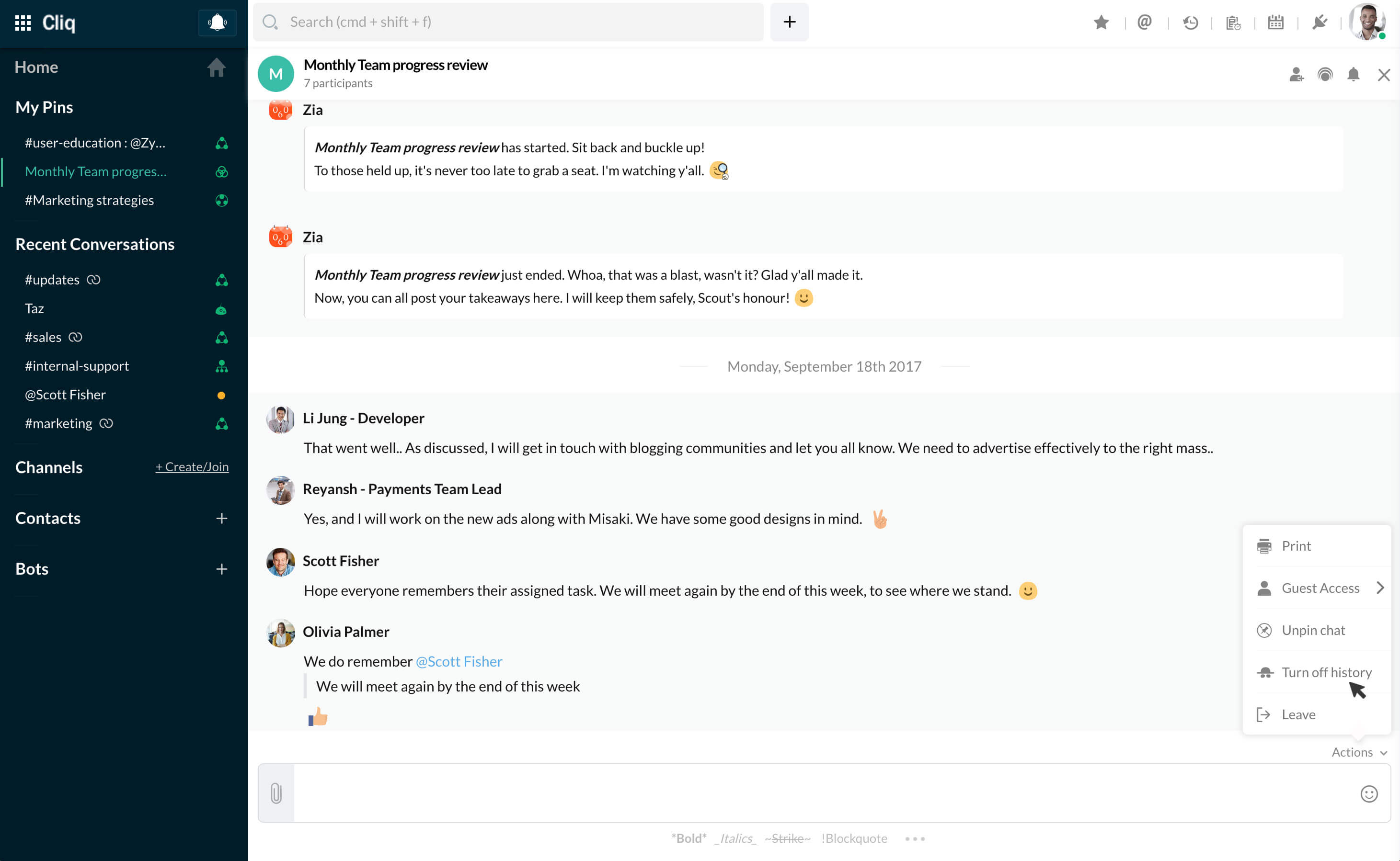 Notes:
The Turn Off History should be enabled separately for each chat.
The Turn off history feature can be disabled for the organization by the org admin. Refer Organization Policy 
This feature is available only in Paid version of Cliq.