The Participant's Information
To view the detailed info of the participant,
      – Hover over the contact in left sidebar and click on the Recent Chats icon, or
      – In the chat window click on the profile pic of the user and then in the hover that appears click on the user name. 
​The below listed info will be available for you to access.
Name
Image
Email Address
Status – Available, Busy, Idle
Status Message – The status message set by the user is displayed.
Designation
Team Name
Reporting Person
Local Time 
Location
Mobile Number
Office Extension Number
Apart from the above info a few actions can also be performed:
The Chat icon is to start conversing with the user.
The audio and video call icons can be used to start an audio or video call respectively.
To Delete icon is used to delete that user from your Contacts / If the user is not in your Contacts, then Invite icon will be displayed in place of delete icon.
The common chats between you and the user will be listed under Recent Chats and you can continue any of those chats by clicking on it and selecting Continue.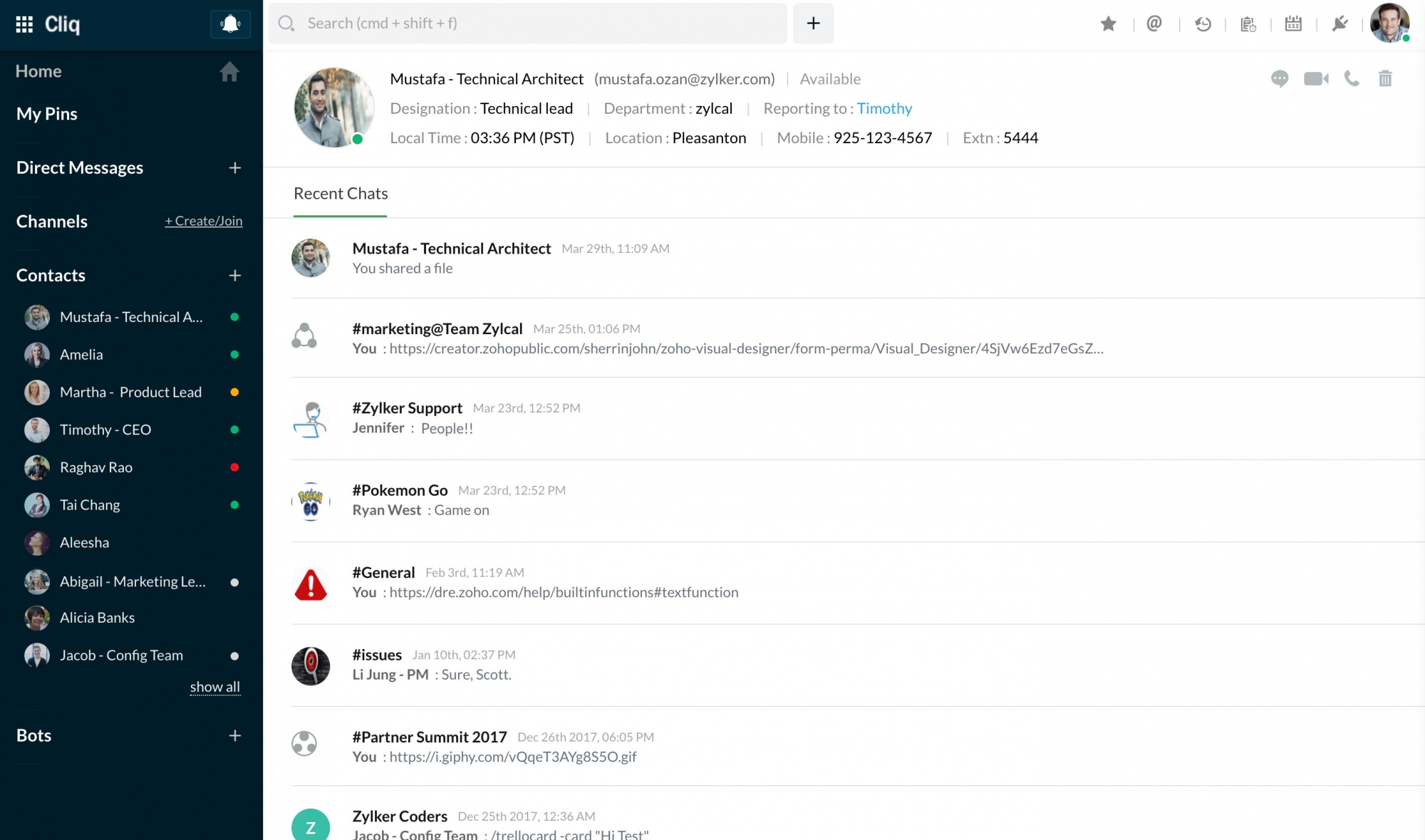 Note: The above listed info is accessed from Zoho People. If the organization does not use Zoho People then only the User Name, Email address, Status, Local time and Country will be displayed.