How do I delete a Channel?
A channel can be deleted if it is no longer needed. To delete a channel go to Channel Preview, i.e. under Actions select Channel info. In here click on the last icon in bottom right corner and select Delete. 
You will get a prompt asking if you want to go ahead with deleting, select the Yes option to delete the channel.
All the data of the channel will be deleted and the channel will disappear from the channels list in the left sidebar for all channel members. 
Data once deleted is not recoverable.

Note:
The delete option will be visible only to users who have permission to do so.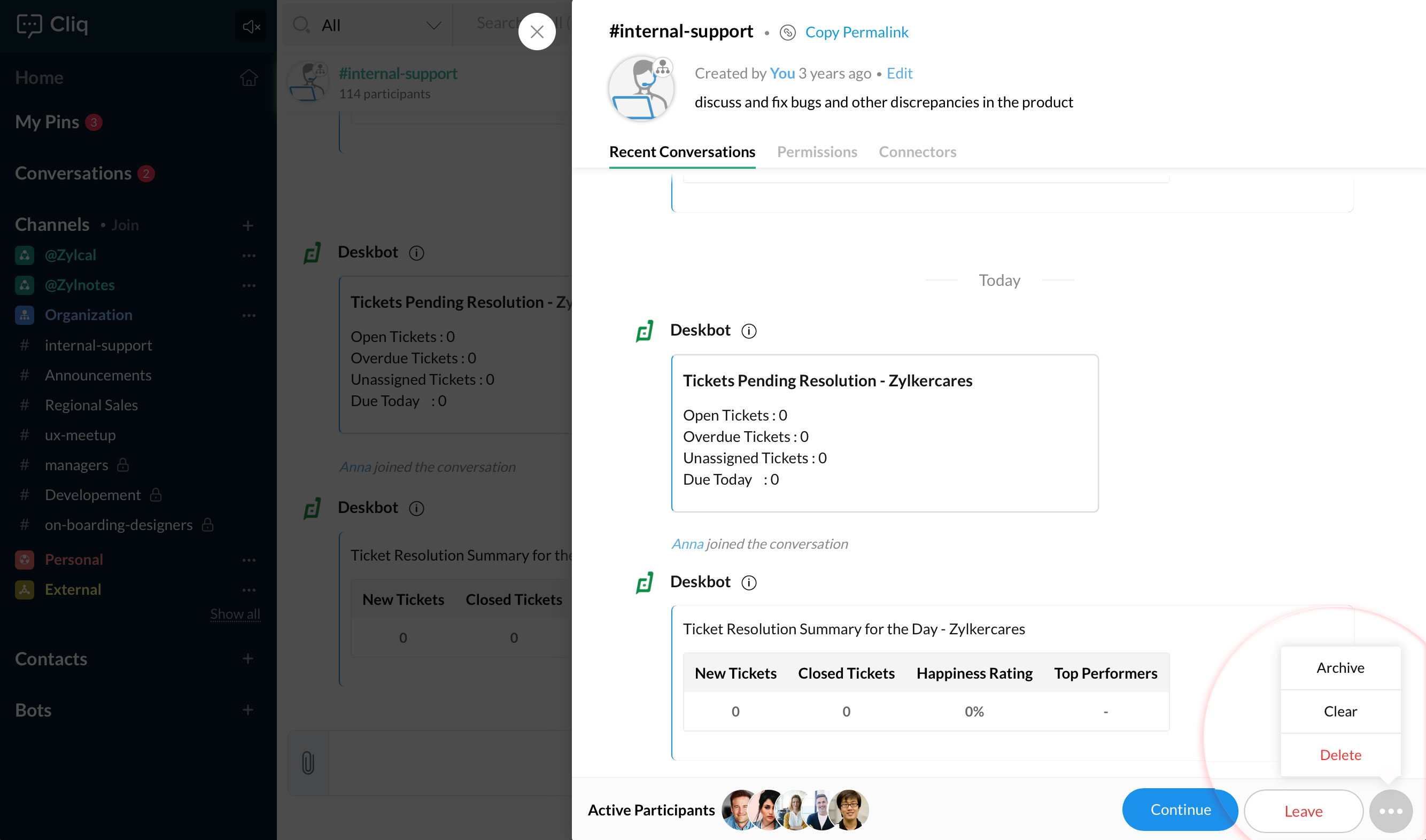 Related pages
Each channel has permissions that can be set to allow/restrict users to perform certain actions. These permissions are based on user roles, learn about them in detail here - Permissions in Cliq channels