What are External Channels?
External Channels in Cliq allows you to communicate and collaborate with many external users from various organizations in a single chat window. You can establish contact with your vendors, distributors, clients, etc... These channels are accessible only to the members of the channel. 
Invites must be sent to external users for them to accept and join the channel. (Check out bottom of page for more details on inviting external users)
External channel icon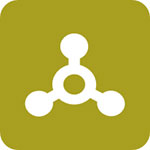 Channel Permalink:
Channel Permalink allows one to share the channel links for quick reference to other users. External Channels can be accessed only by invited users and so its Permalink can also be accessed only by users who are invited. To get the permalink, open the channel from LHS, under Actions in bottom right corner select Copy Permalink. The link will be copied and you can paste it anywhere for sharing.
Example: Scott Fisher has sent out invites to 10 users in SquareFurn from the channel #vendor-furnsquare. The next day, he sends a reminder mail along with the Permalink to everyone. So when the users click on Permalink, they will be taken to Cliq page and the screen will display the channel name, participants count, description, creator name, along with Continue/Join button. 
1. Accessing the #vendor-furnsquare permalink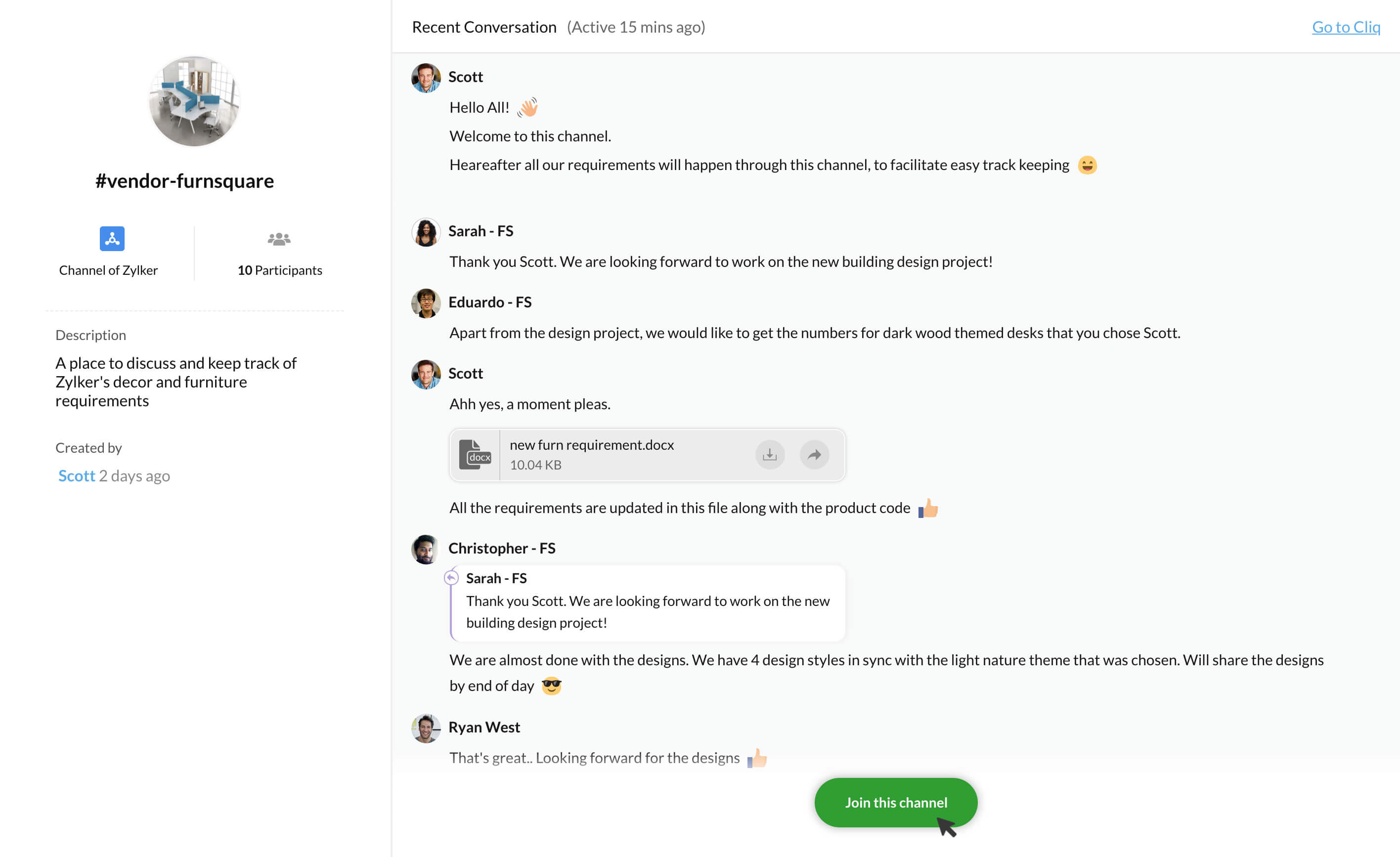 2. The external channel #vendor-furnsquare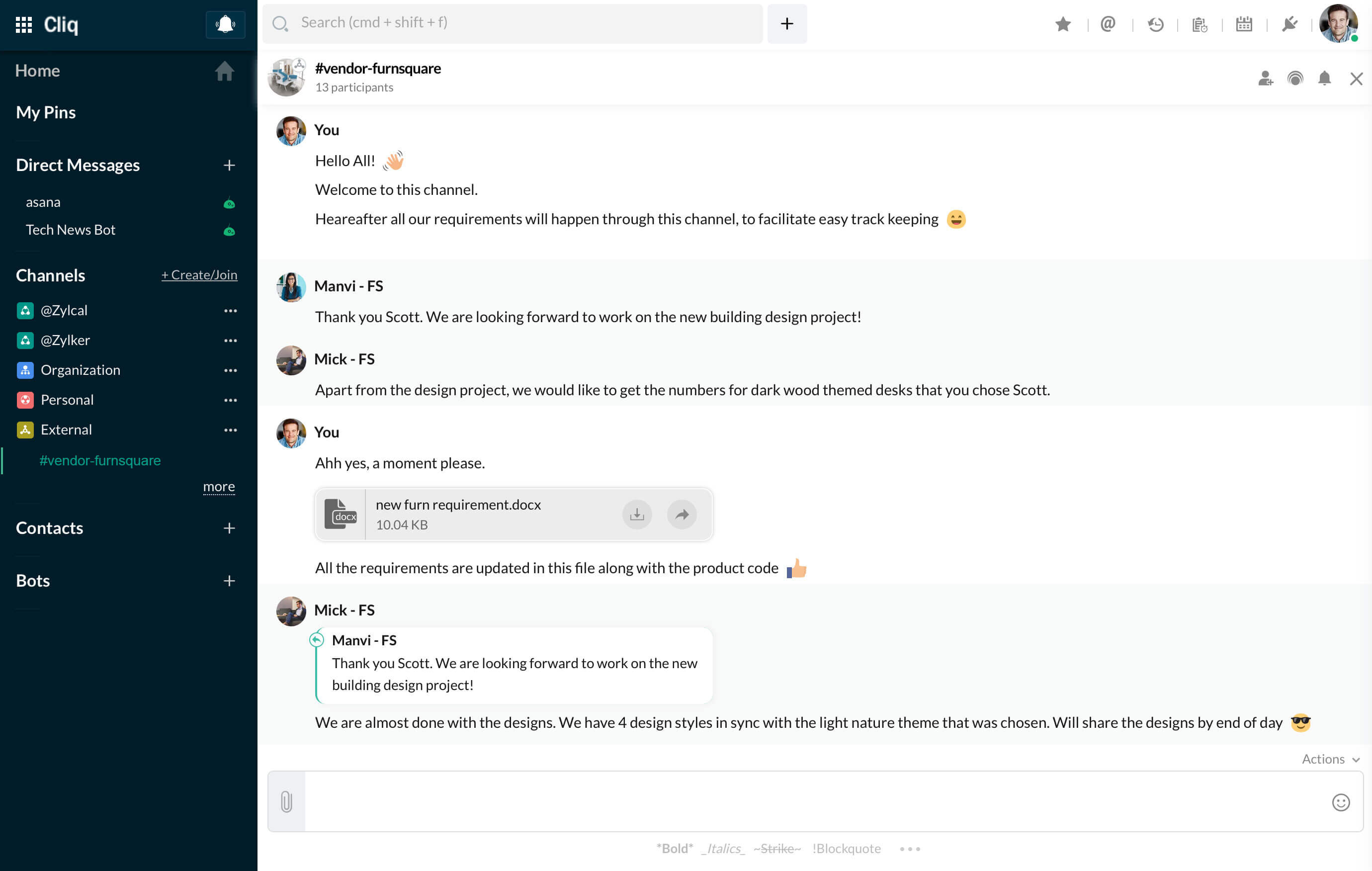 Notes:
By default, the external channels will be enabled for org admins and disabled for members. It can be configured in Admin Panel -> Permissions -> Roles. For more information, check out the help page — How to configure controls in Roles.
External channels are accessible only under the Paid plan of Cliq

Related articles to help you
You must invite a user to external channel by entering their email id in channel preview. To know more in detail, refer here — Inviting users to external channels 
If you've been invited to an eternal channel then check out this article on how to join an external channel — Joining an external channel 
You can also talk with external users via 1-1 chats and group chats, refer here — External Chats