Bring your team together
Share ideas with your teammate, discuss over chat or make a quick call, switch to share screens, follow up on tasks — centralize communication and work more efficiently.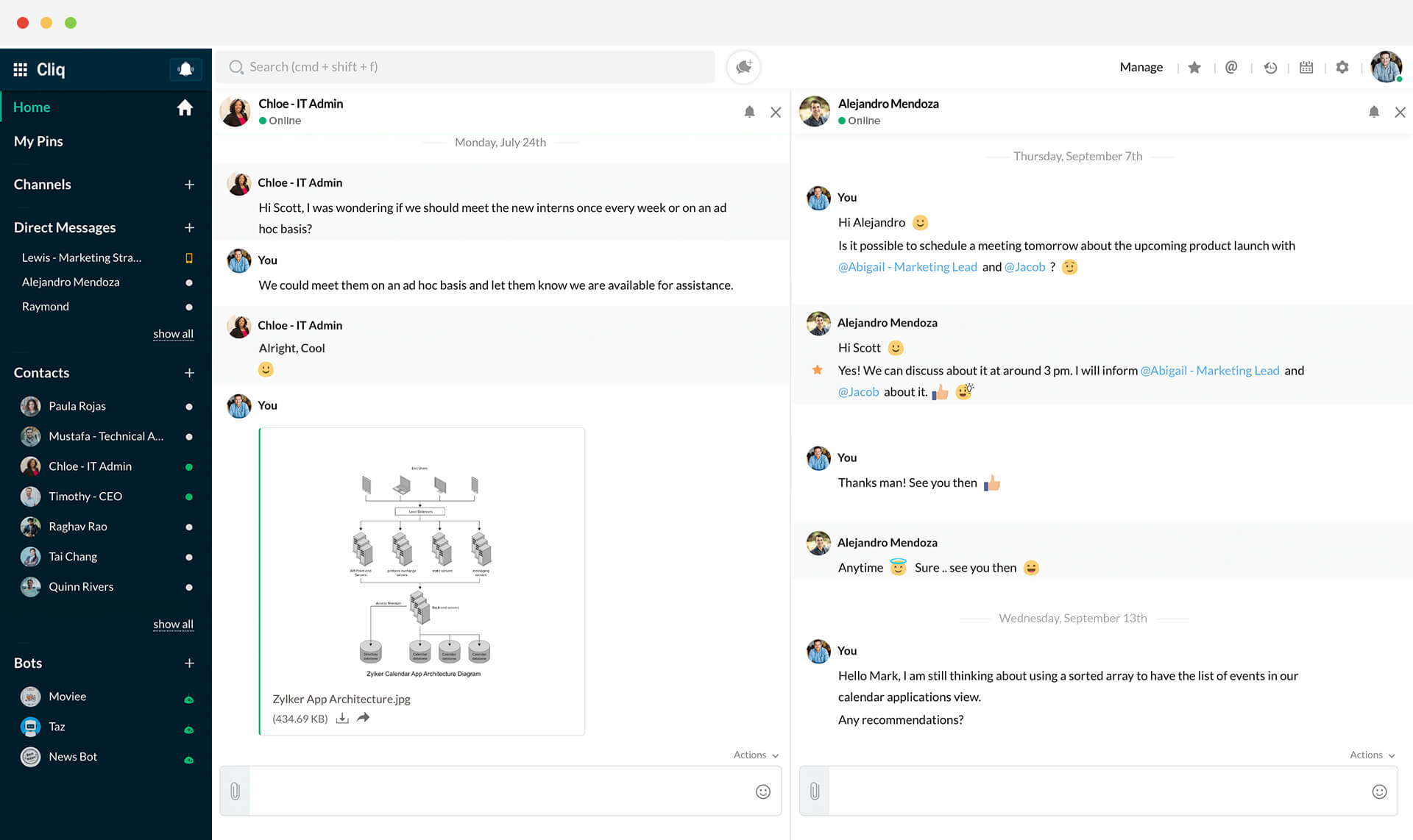 Emojis for all your emotions.
Make your conversations more exciting and fun. Emojis increase the interactivity rate between employees and can make even the most boring bit of information a lot livelier.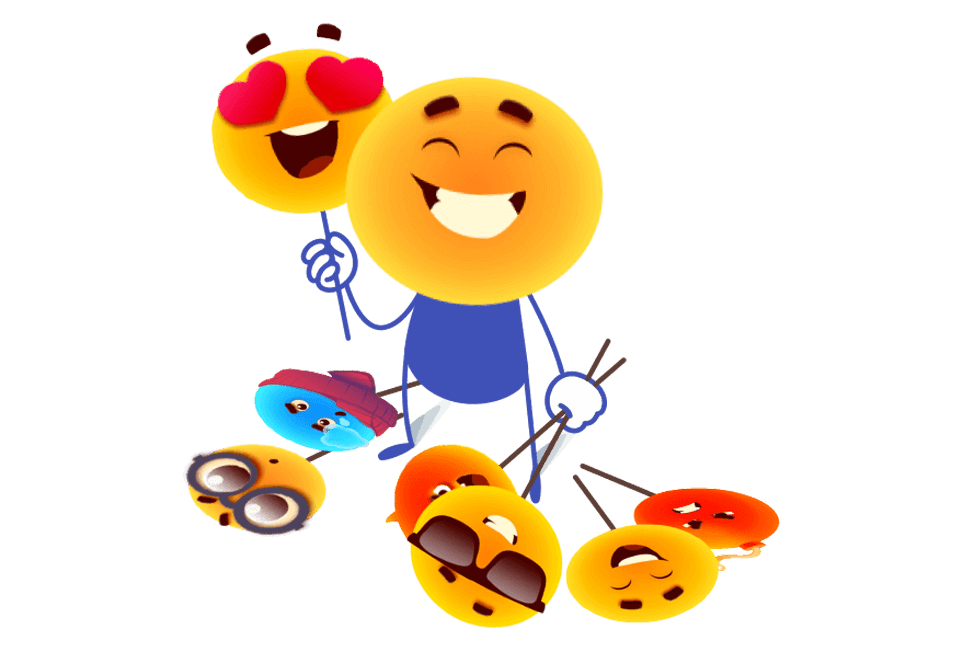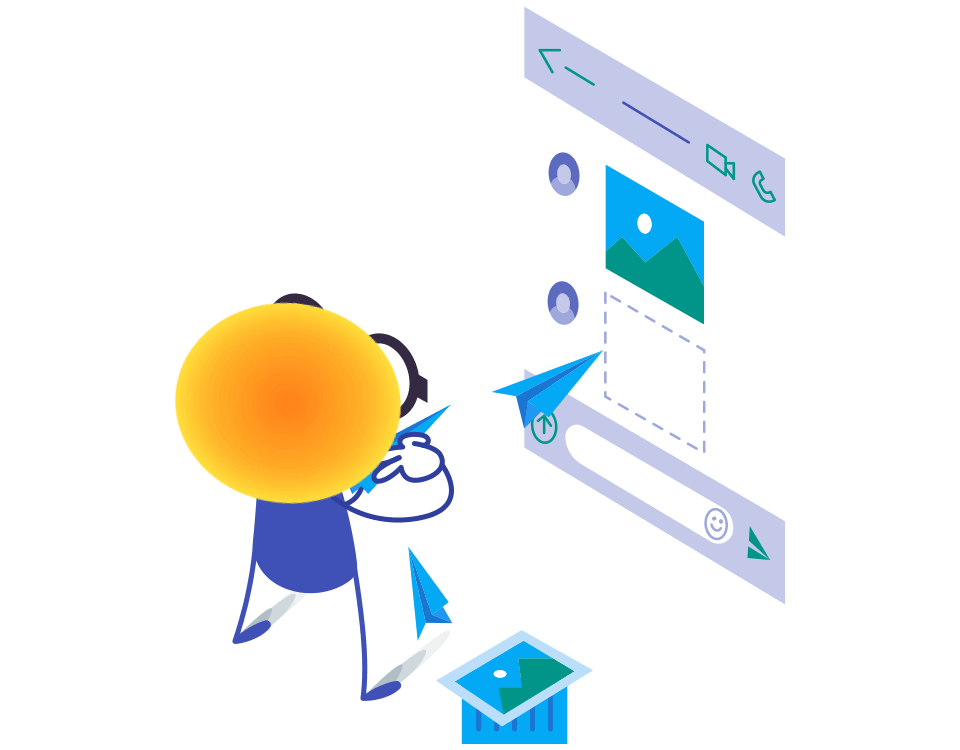 Easy drag-and-drop file sharing.
Cliq makes sharing files with your colleagues easy. No need for email attachments—just drag and drop a file into the chat window and send it across.
Real time for higher productivity.
Why send email back and forth when you can chat in real time? Increase productivity and say goodbye to overflowing inboxes with Cliq.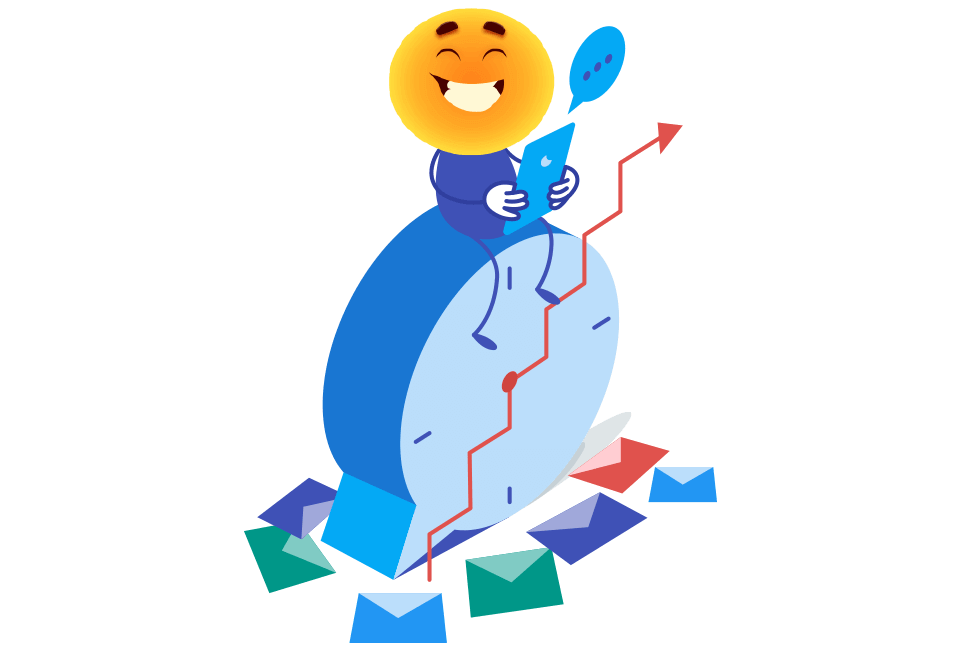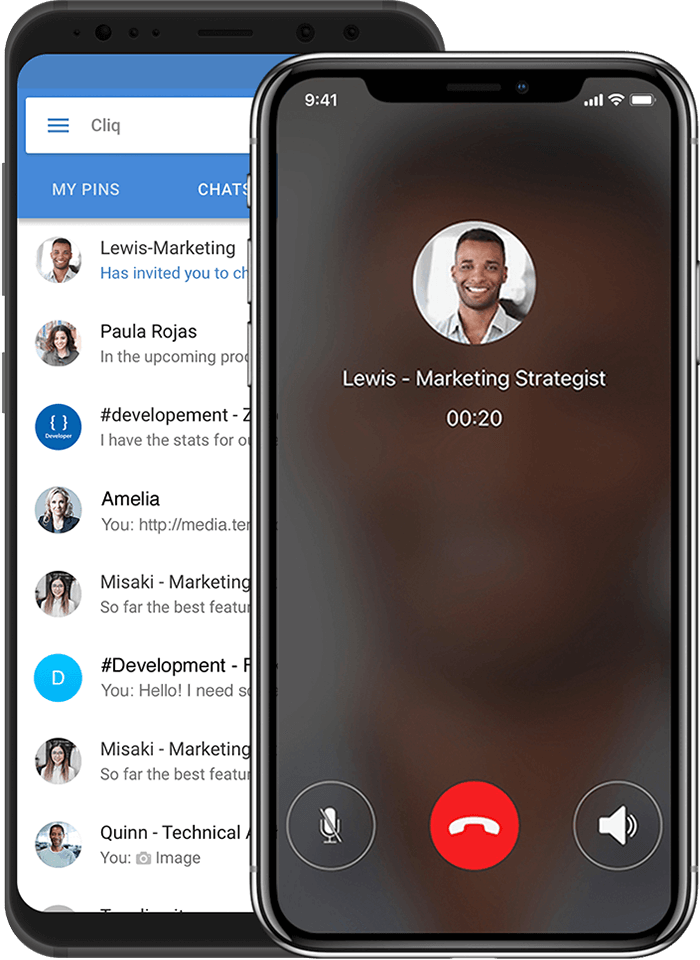 Stay in touch when you're on the go.
No matter how much we finish during office hours, there's always that one project or client that needs extra attention. With mobile apps on all major platforms, Cliq keeps you connected, no matter where you are.