Experience virtual meetings
like never before
Go big with virtual meetings. Accommodate audio and video collaboration for a large audience across devices, right from your office conference room, home, or anywhere else.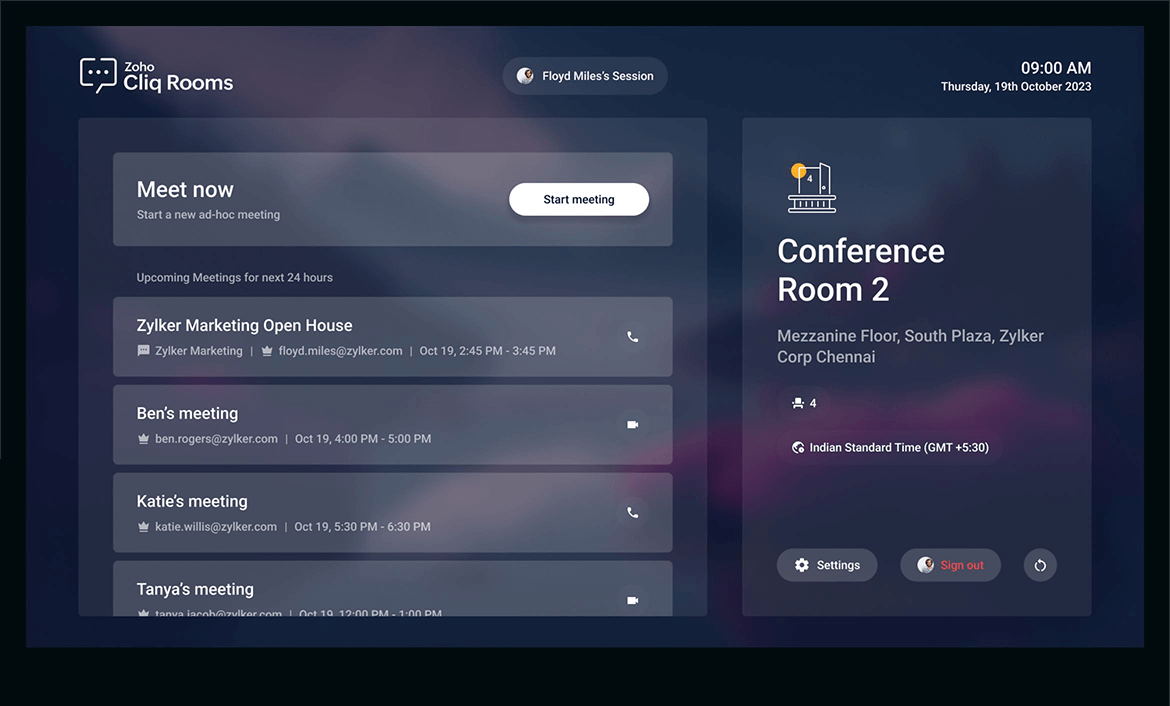 Dedicated app for conference rooms
Use Cliq across your conference room TVs and attend meetings together as a team by logging into one device.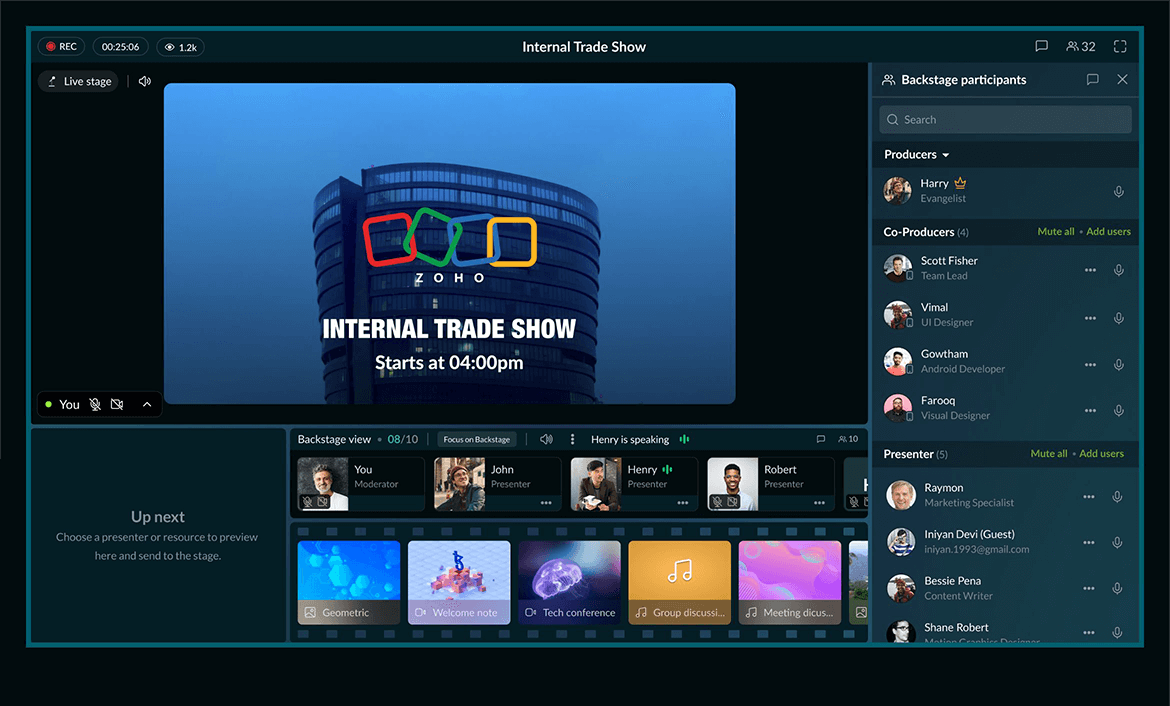 Live events for double the fun
Organize and conduct large-scale virtual events across your organization, not just with a live camera feed, but with options to showcase custom filler videos and images during breaks and session timeouts.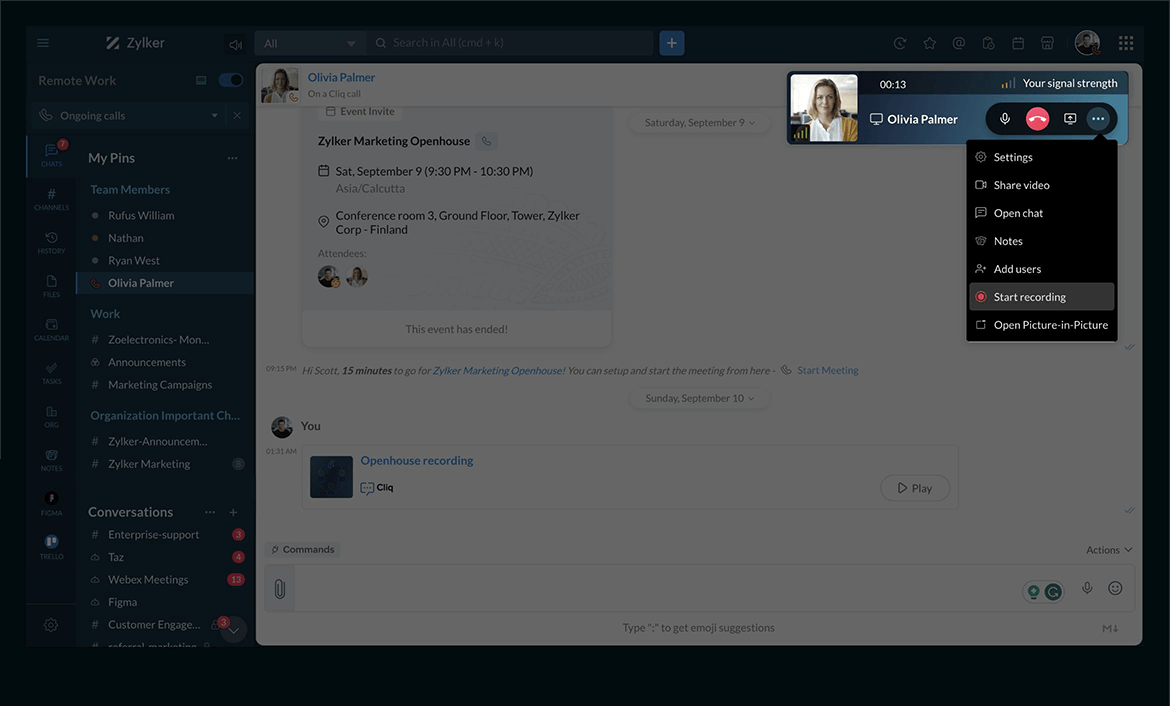 Direct call recording
Record your direct audio and video calls with colleagues for future reference.
Synergize your
enterprise communication
Enterprise communication is not just about messaging, conferencing, and file sharing. Be in complete control of your organization's communication with data security, detailed reports, advanced admin controls, and more.
Enterprise security, data retention, and usage analysis
Protect your organization's data and assets with eDiscovery and data retention policies. These are necessary for compliance audits, lawsuits, and intellectual property theft, as you can quickly locate and provide the necessary evidence to support.

With audit trails, maintain a record of all critical actions performed by specific users across different modules or chats.

Get detailed usage reports on how your organization uses Cliq features, and drive clear insights.
One-stop management for your channels
Want better control over all the channels in your organization? With centralized channel management in the admin panel, access every channel created in your organization and manage them effortlessly.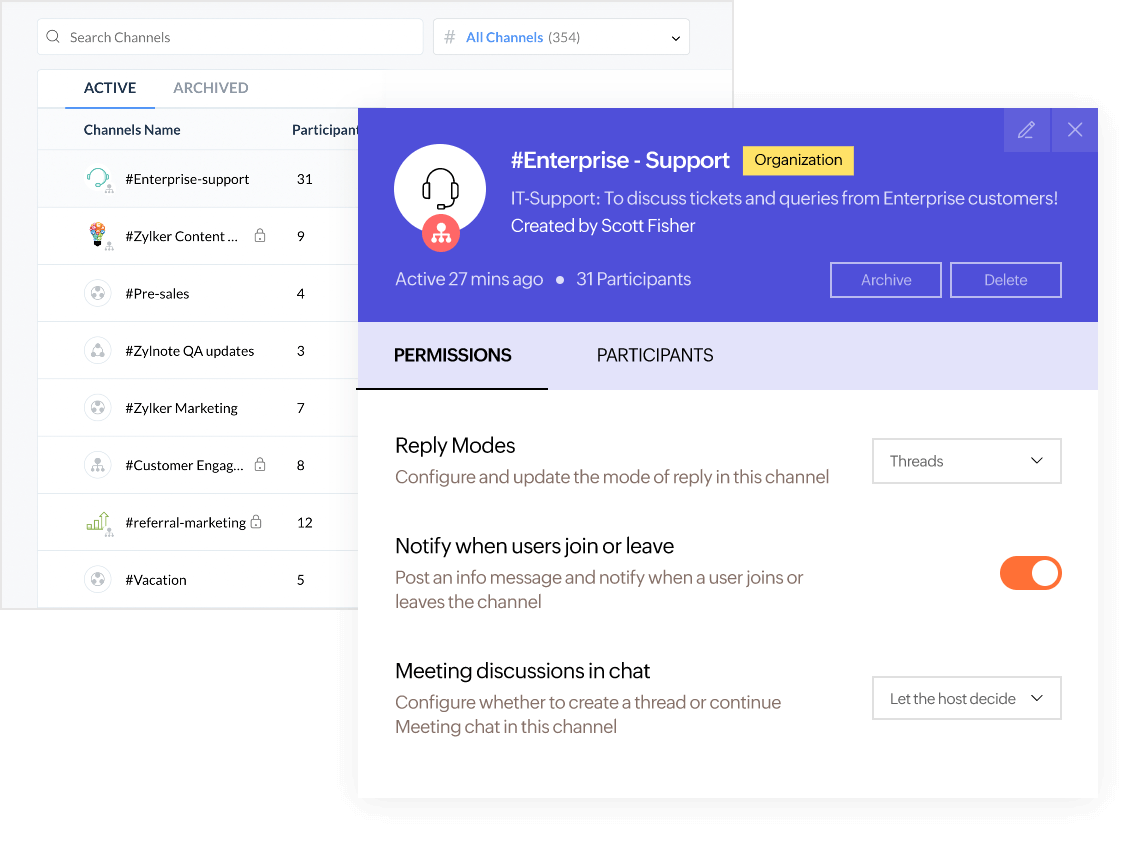 Auto-replies when you are away
Set automated responses for when you are out of office, and keep your colleagues updated about your next availability when they reach out.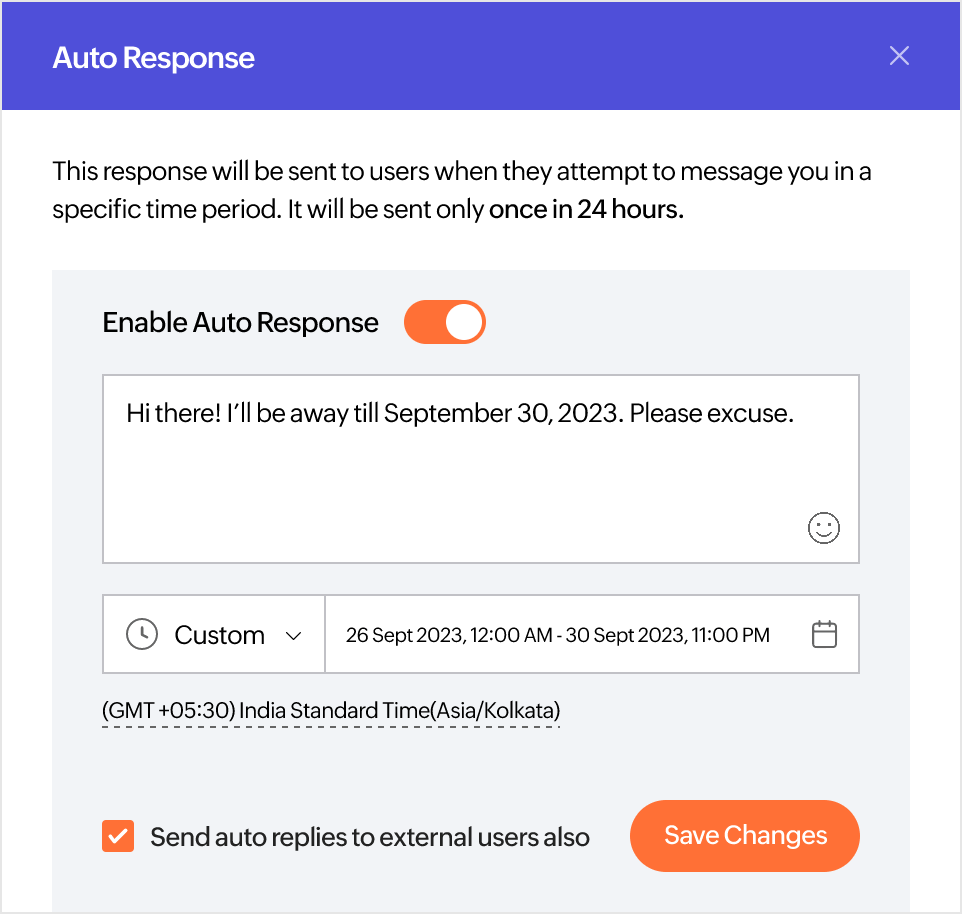 Status message control across the organization
Manage status configurations for your entire organization, including the message options available, the time limits for every status, and custom statuses.
Collaborate
with AI brilliance
Feel the magic touch of AI in everything you do with Zoho Cliq. With our AI-enhanced features, we aim to make work a breeze for you and improve the quality of business collaboration.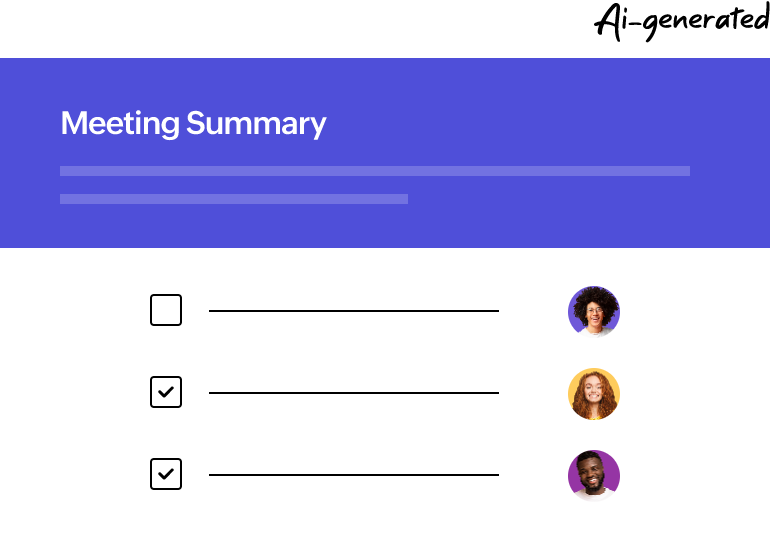 Access to meeting transcripts
Go through meeting recordings and closely follow the discussion with AI-generated meeting transcripts along with a detailed meeting summary.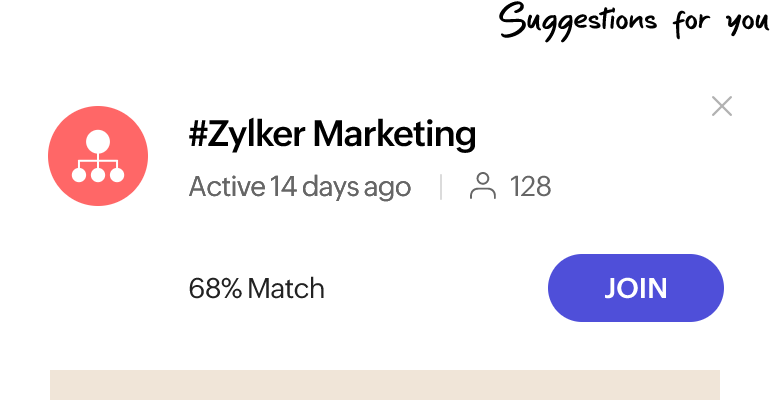 Beta
Auto-suggestions for channels
Get channel recommendations based on your recent activity and interests, and quickly join them to stay updated.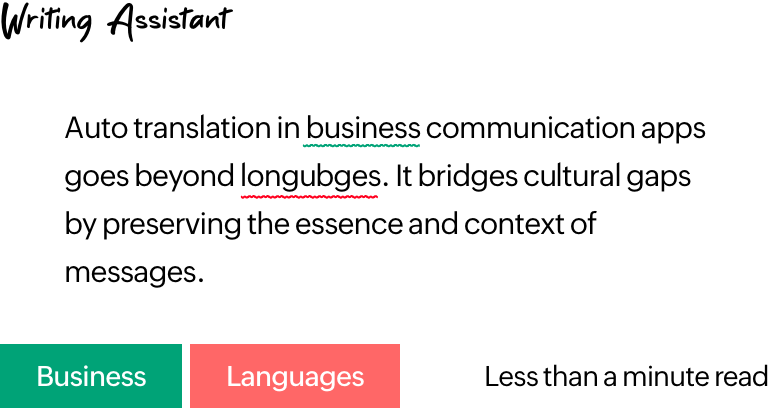 Tone analysis and auto-correction for messages
See the perceived tone of your messages and receive smart suggestions on text you send in chats.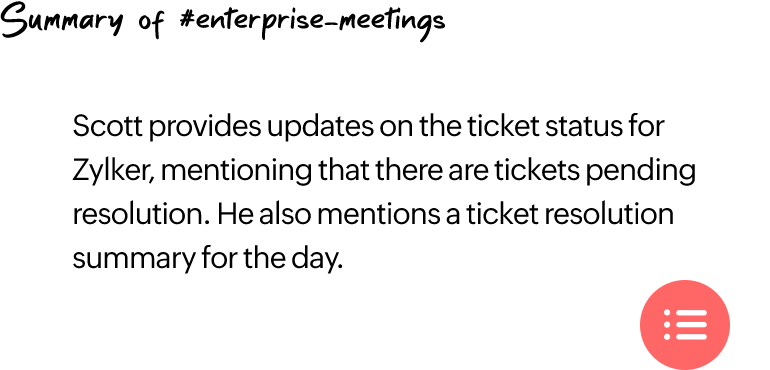 Summary of unread messages
Save time going through every unread message in your account and get the context without opening them.
Transform the way
you work every day
It's all in the details. We've worked on other minor updates to step up your collaboration experience with Zoho Cliq.