Streamlining communication and collaboration across the organization at Starmark Software
INDUSTRY

IT

Size

1000+ employees

TYPE

B2B
The company
Starmark Software Pvt. Ltd. is a technology consulting and software development company based in Bangalore, India. Its experts in product engineering provide a wide range of software development services to clients in various industries, including healthcare, finance, and ecommerce. It also offers custom software development, mobile app development, web application development, and software maintenance services to clients.
Switching from MS teams to Cliq
Starmark used Microsoft's suite of tools since the very beginning. With Word, Excel, PowerPoint, Teams, and more, Starmark was able to streamline its operations.
Like many organizations, Starmark was forced to transition to remote work and adopt new collaboration tools to stay connected during the pandemic. However, the Microsoft Teams pricing plans proved inflexible and ill-suited to the company's needs.
As a result, leadership team members Rajavikrama and Tarak Krishnamurthy began researching alternative solutions that would offer greater flexibility. That's when they came across Zoho Cliq. Coming from a developer background, both were impressed with the capabilities of the Cliq platform and how well it integrated with the other Zoho products they used, like Desk and Projects. "Zoho Cliq has helped us bring all these platforms together," says Sudhakaran, Manager - IT and Procurement, Starmark Software.
There was a significant savings in operating costs if they switched, and this was a huge driving factor for them. They also found that Cliq had appealing features, such as robust collaboration tools, a customizable interface, and a strong security system.
Starmark has since adopted Cliq as its primary communication and collaboration platform. By doing so, it has enhanced its productivity, streamlined operations, and improved overall business efficiency.
Starmark's request to have a single sign-in authorization for Cliq to improve security and ease of access for their employees was promptly fulfilled with the help of Cliq's support team. After the onboarding process, Starmark raised some concerns regarding the A/V (Audio Video) module and Admin Panel, the Cliq team promptly addressed the issue.
"We thought onboarding 1000+ employees into Cliq would be a daunting task, but with the help of your product support team, like Pradeep and Ashik, we were able to do that seamlessly."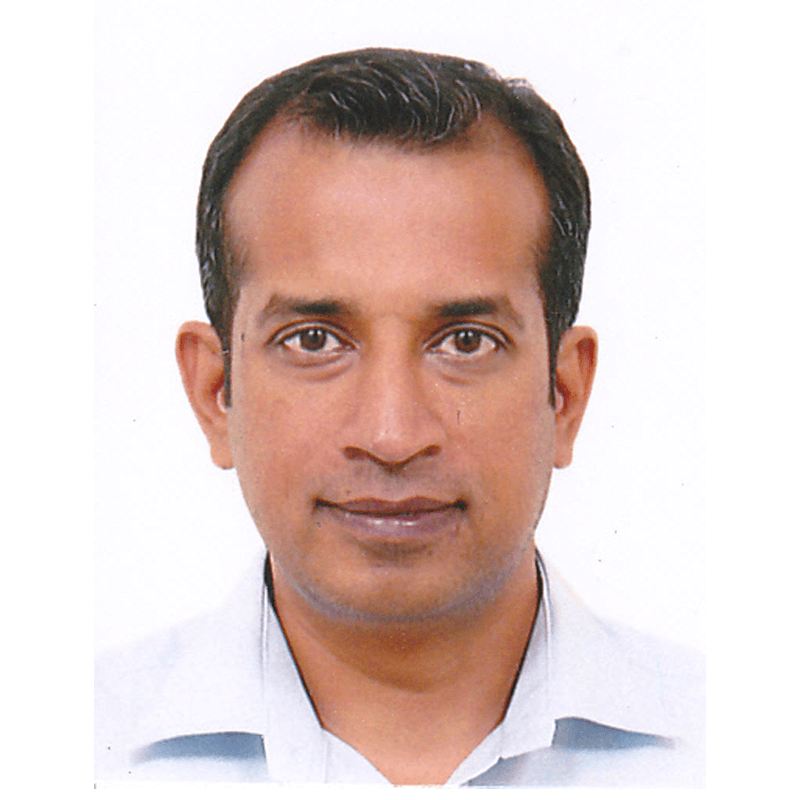 Sudhakaran, Manager - IT and Procurement, Starmark Software
Security advantages
As a company operating in the healthcare domain, Starmark is required to adhere to various regulations, including the Health Insurance Portability and Accountability Act (HIPAA). HIPAA is a federal law in the United States that establishes rules and regulations for the use and disclosure of protected health information. "When we found out that Cliq meets all the HIPAA guidelines and regulations, it was one more reason why we chose it," says Sudhakaran. This has allowed Starmark to communicate sensitive healthcare information without compromising the security or privacy of that information.
Starmark was also pleased with Cliq's end-to-end encryption, which provides additional data security. It ensures that messages and files sent through the app are encrypted at the sender's device and can only be decrypted by the intended recipient, preventing unauthorized access and safeguarding the confidentiality of sensitive information.
Transformed collaboration
One of the biggest challenges in migrating from one software solution to another is training employees on how to use the new tool. However, Starmark found that Cliq's intuitive interface and user-friendly features allowed employees to become familiar with the platform quickly, reducing the learning curve and minimizing disruptions to their workflow.
One feature that Starmark particularly appreciates is the way Cliq displays the entire organization using departments. This makes it easy for employees to communicate with colleagues across departments and stay organized. "The way I can see my whole organization tree virtually inside Cliq, and the way departments are set up, is a huge difference compared to MS teams," says Sudhakaran.
Increased productivity
"Cliq helped us streamline our communication across our organization. We are able to collaborate more effectively and efficiently through Cliq."
-- Sudhakaran, Manager - IT and Procurement, Starmark Software
One way Starmark leverages Cliq is through daily and weekly scrum calls. These focused meetings are an essential part of their product development process, and Cliq has made them much more manageable. The platform's features have helped StarkMark's teams manage and record these calls for reference, meaning team members no longer need to worry about missing important details.
All managers at Starmark use Zoho Cliq for their scrum calls, ensuring that everyone is on the same page. The app's file-sharing and screen-sharing features have made these calls even more productive, allowing team members to collaborate more effectively and troubleshoot issues in real time.
Favorite features
Most Starmark employees have voted that the video conferencing and the screen sharing features in Zoho Cliq are their favorites. With video, audio, and chat integration, employees feel like they're working together even if they're working from home or from a remote location. This feature has been especially helpful for teams that work on collaborative projects, allowing them to hold virtual meetings and stay connected regardless of location.
"It's always fun. We just hop on a call to meet with everyone, see what each other's plan for the weekend is, see who's available and who isn't. We end the week on a happy note with an interactive Cliq meeting sharing memes and jokes."
-- Sudhakaran, Manager - IT and Procurement, Starmark Software
Furthermore, Zoho Cliq's video conferencing feature has made it easier for Starmark to conduct job interviews and meet with clients remotely. This has saved the company time and money by reducing travel costs and allowing them to conduct meetings and interviews more efficiently.
Managers have to communicate with different team members about various topics, and this can become disorganized without the proper tools. That's why the channels feature in Zoho Cliq has been a boon for managers at Starmark.
"Someone has definitely thought through how useful this could be before implementing it—I'm talking about channels of course."
-- Sudhakaran, Manager - IT and Procurement, Starmark Software
With channels, managers can create spaces for different projects, topics, or teams, allowing them to communicate with the relevant people easily and keep everyone on the same page. This feature has been especially helpful for members of higher management, who often oversee multiple projects and teams simultaneously.
Besides organizing communication, the channels feature in Zoho Cliq also allows for easy sharing of files, links, and other important information. This has streamlined communication and made it easier for managers to access what they need to make informed decisions and keep their teams informed.
How Cliq has helped Starmark
Starmark's successful adoption of Cliq showcases how the right communication software can help improve productivity, facilitate effective collaboration, and enhance overall business performance. With its ease of use, security, and chat, and video conferencing features, Cliq has proved to be an effective alternative to the company's previous software.