@Zoho CRM Bot teams up with Zia
@ZohoCRM Bot works with Zia to bring you data you're looking for right within Cliq. And that's not all! The bot keeps track of your Zoho CRM account to send reminders about upcoming customer calls, webinars, scheduled meetings, SalesSignals, and more.
Collaborate to accelerate your sales
Run sales right from your chat window. Create channels in Cliq to brainstorm, discuss sales strategies, and share information from Zoho CRM.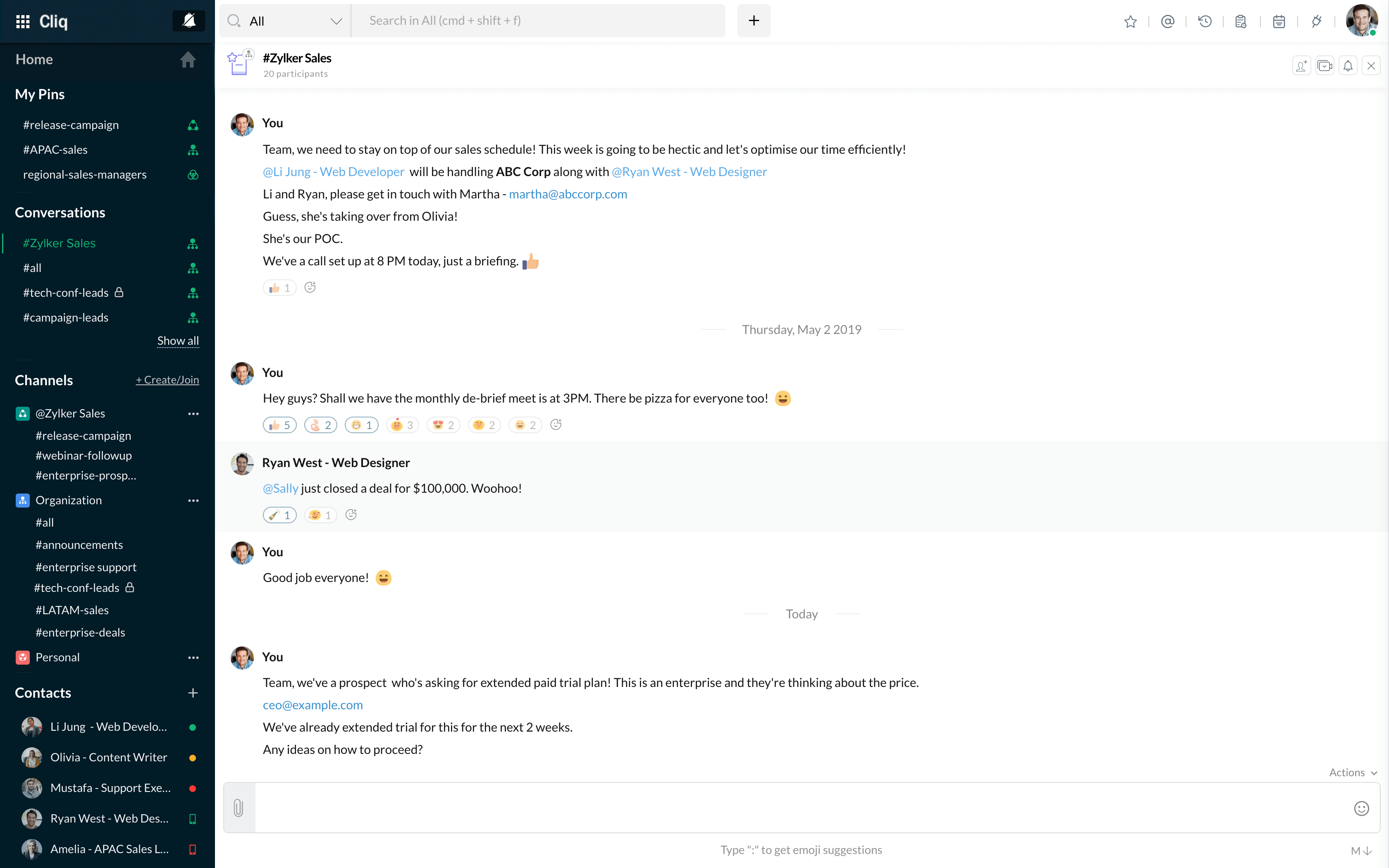 Send real-time notifications
Gather information about a prospect in a flash and win them in style. When you're done, share a report to your sales lead with just a click.
Let @Zoho CRM Bot do the talking
Involve the @CRM Bot in conversations to help you with a report or details of a prospect or lead.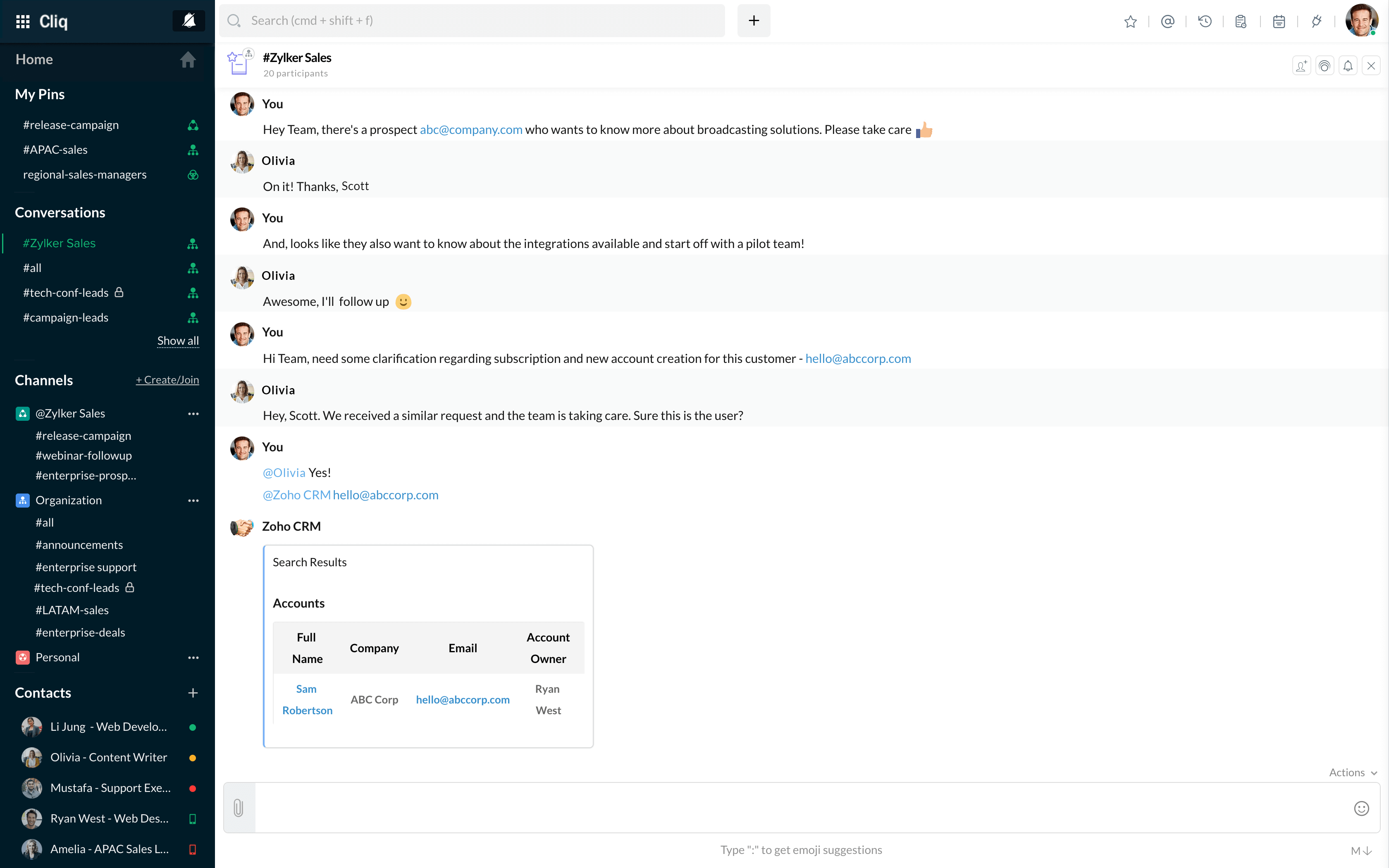 Data at your command
Hold smarter discussions by sharing data from your CRM account. Simply use the /zcrm shortcut to pull up relevant data whenever you need.
Speed it up with message actions
Never miss out on important information after a key discussion. Whether extending a customer's trial period or applying discounts for a prospect, attach these messages as notes to a record in your CRM, so all your important information is in one place.
Reporting made easy
Let the numbers speak. Send key sales metrics from your Zoho CRM dashboard to your sales channels in Cliq or to colleagues in private chat windows, so everyone can learn how your team is contributing!
Sell better together by staying in the loop
Create custom workflows that send updates directly to your sales channels. Get automated alerts for key moments, like when a prospect signs up, a big deal is closed, or a lead is assigned.