What's gotten better here?
Cliq isn't just remote-work friendly—now we're hybrid-work friendly. Whether you're at the office or home, Zoho Cliq helps strengthen communication in your organization to make work happen.
Record your
calls and meetings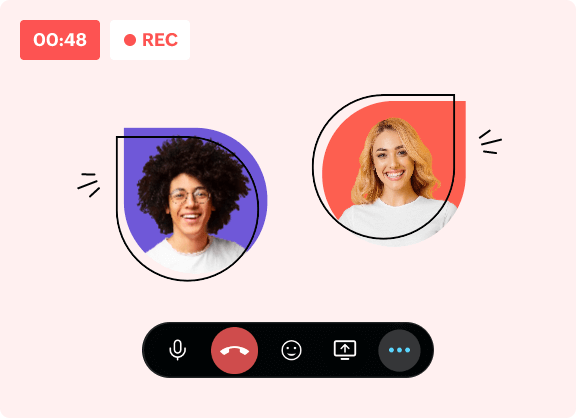 Want to revisit a call to gather more details? Schedule call recordings or instantly hit the record button to log your meetings and listen.
Collaborate
using Whiteboard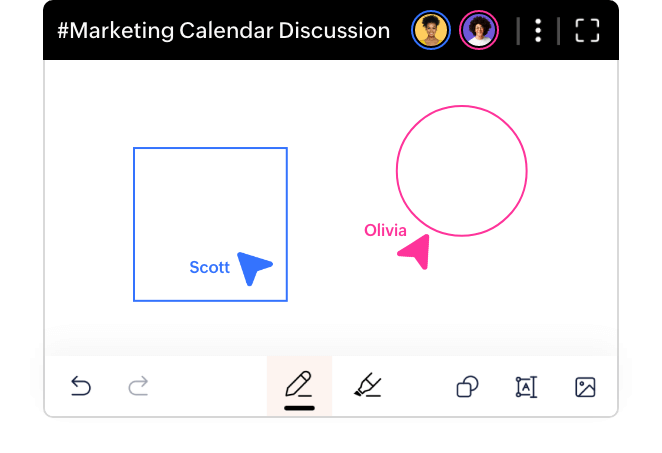 Bring your team together to visually exchange thoughts and ideas through whiteboards during meetings.
Engage with
gestures, polls, and GIFs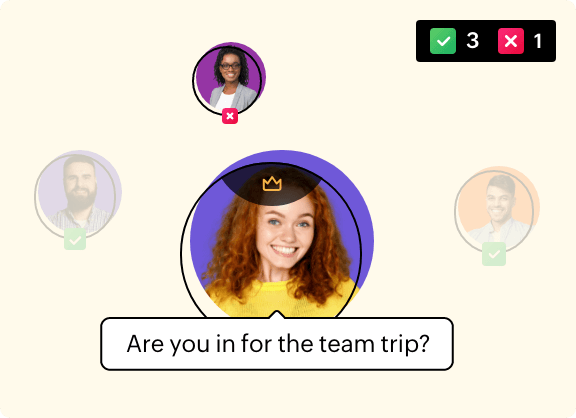 Say hello to engaging team discussions! Conduct opinion polls and have fun interactions using gestures and GIFs during meetings.
Host bigger
audio conferences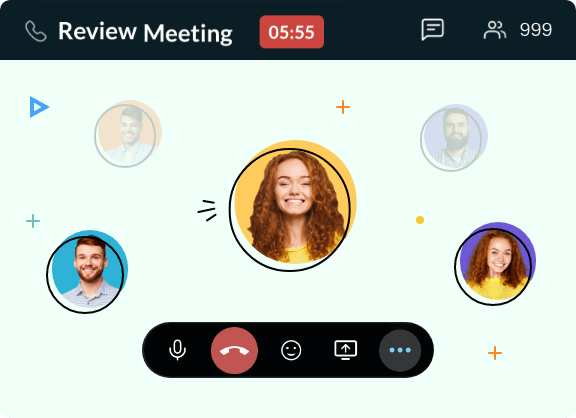 The more the merrier. Add up to 1000 participants in a single audio call and start the discussion.
Assign co-hosts and
take control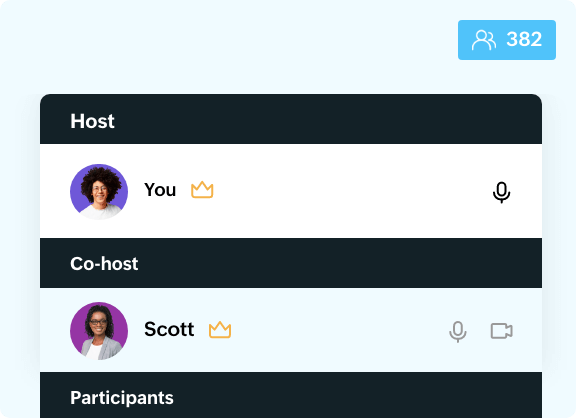 Want another colleague to host the meeting with you? Pass on the baton by assigning them as a co-host. Hosts and co-hosts will be able to mute.
Play with lively
background effects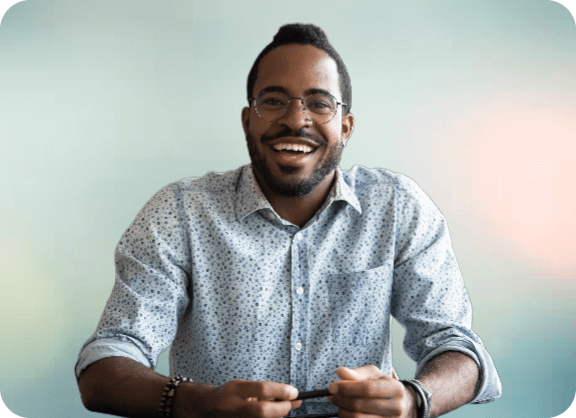 Want to quickly hide the pile of clothes in your room before attending a video call? Just turn on background effects to mask the mess and relax.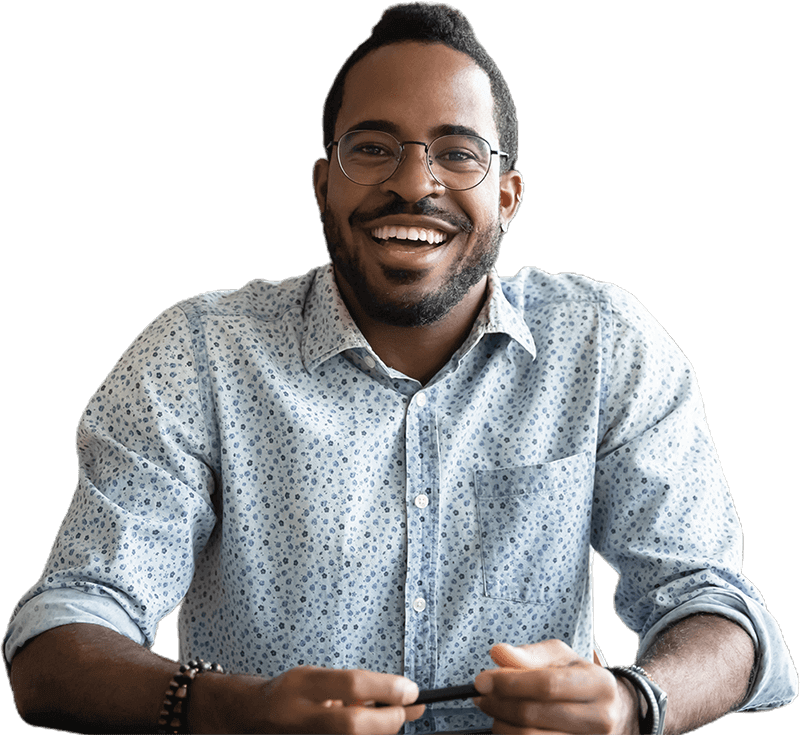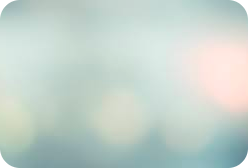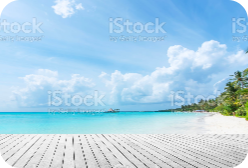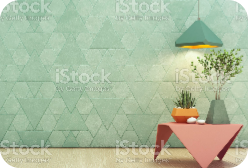 Experience the
latest views in meetings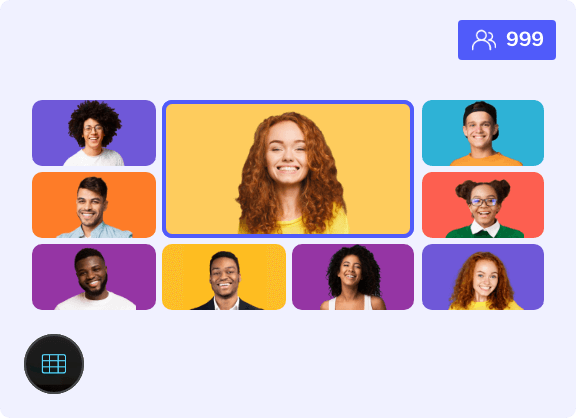 Get a complete view of all the participants in a meeting with the speaker highlighted in the grid view. Audio meetings now support stage view.
Add guests
to your meetings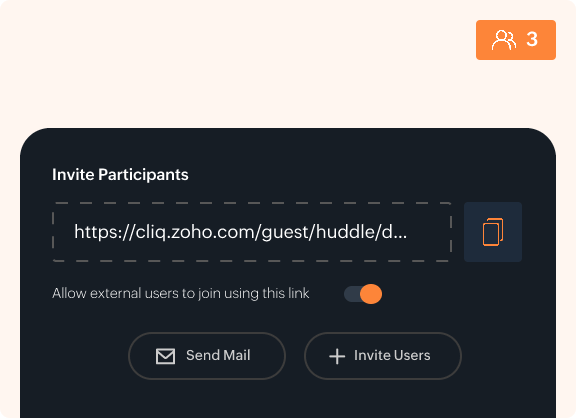 Invite people outside your organization to join your meetings by sending them a call invite link.
Categorize
your favorite chats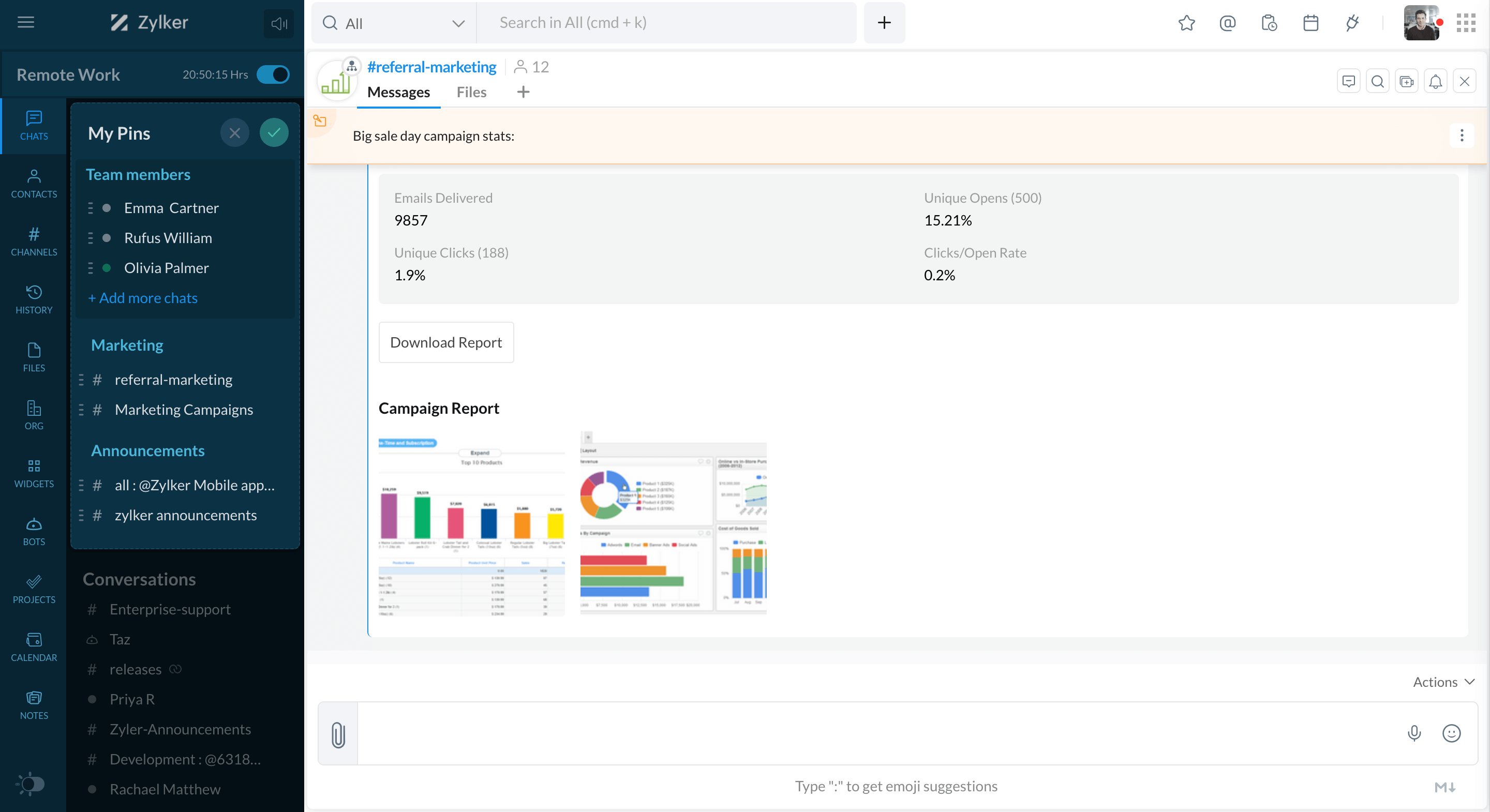 Sort your pinned chats into categories of your choice and keep your workspace organized.
Send video clips
and screen recordings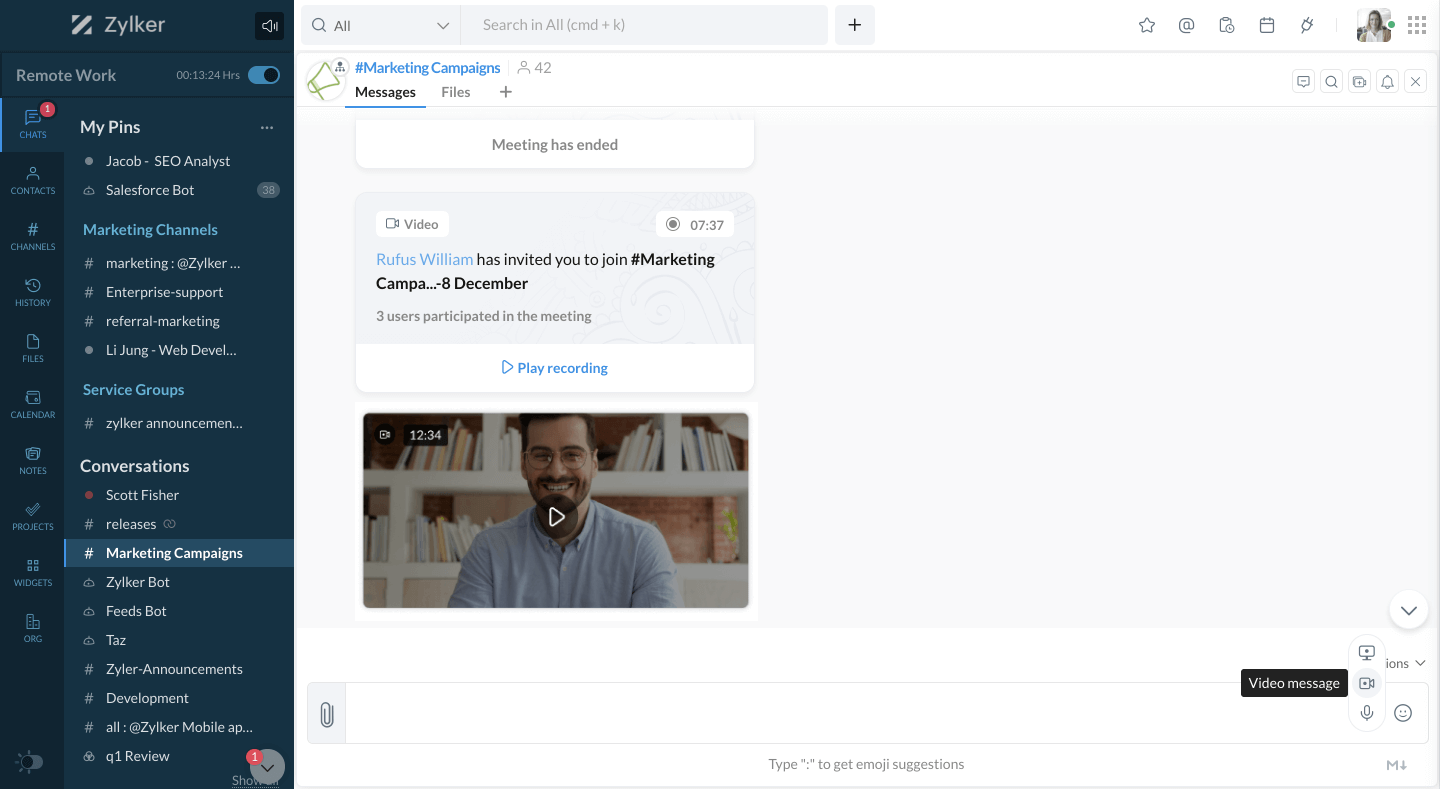 Cut down on meetings and screen sharing sessions. Just record a video message or take a screen recording and share it via chat.
Perform a single message
action on multiple messages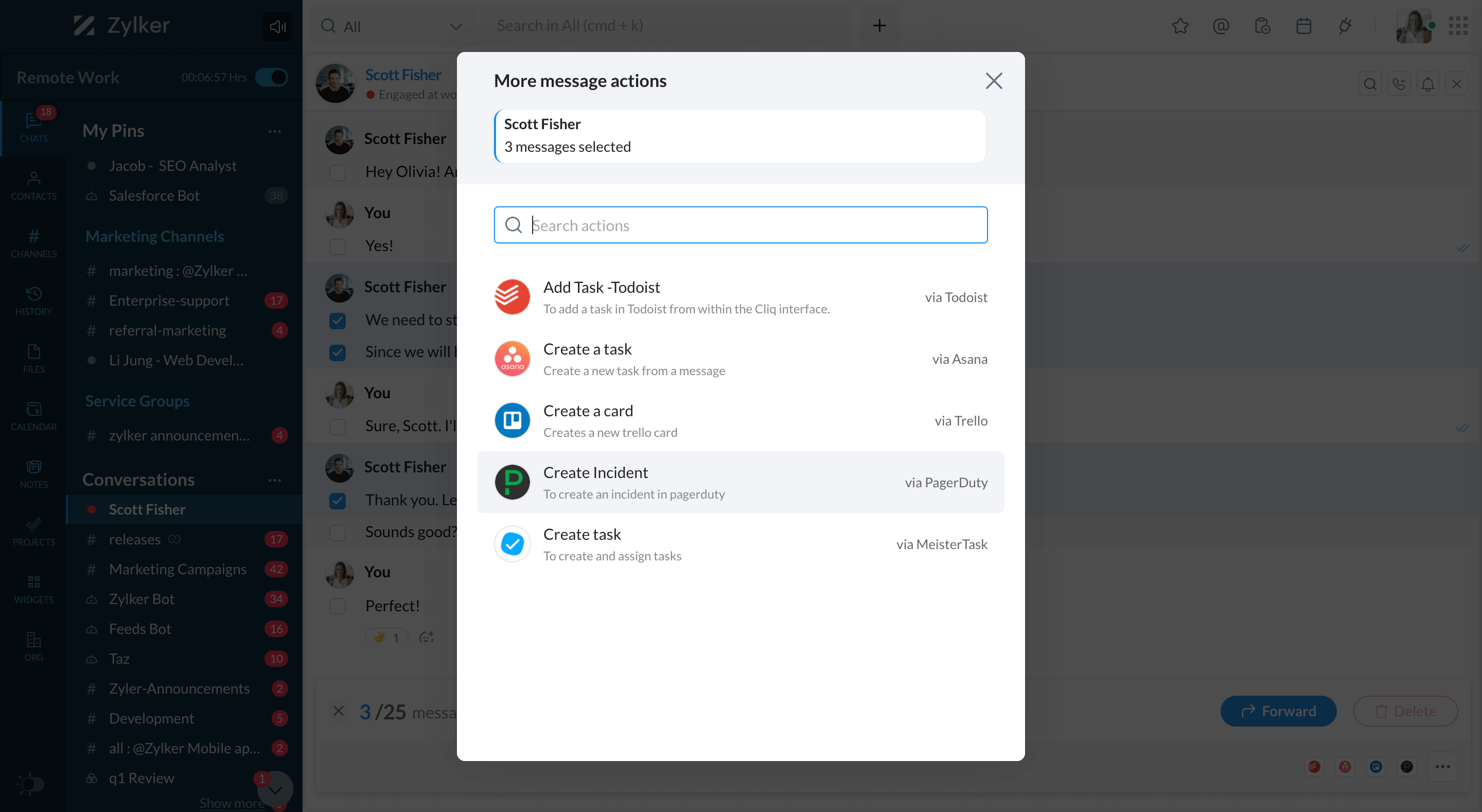 Select multiple messages in your chat and add a collective message action such as adding as a task in Todoist, Zoho Desk, and more.
Place your favorite
reactions at your fingertips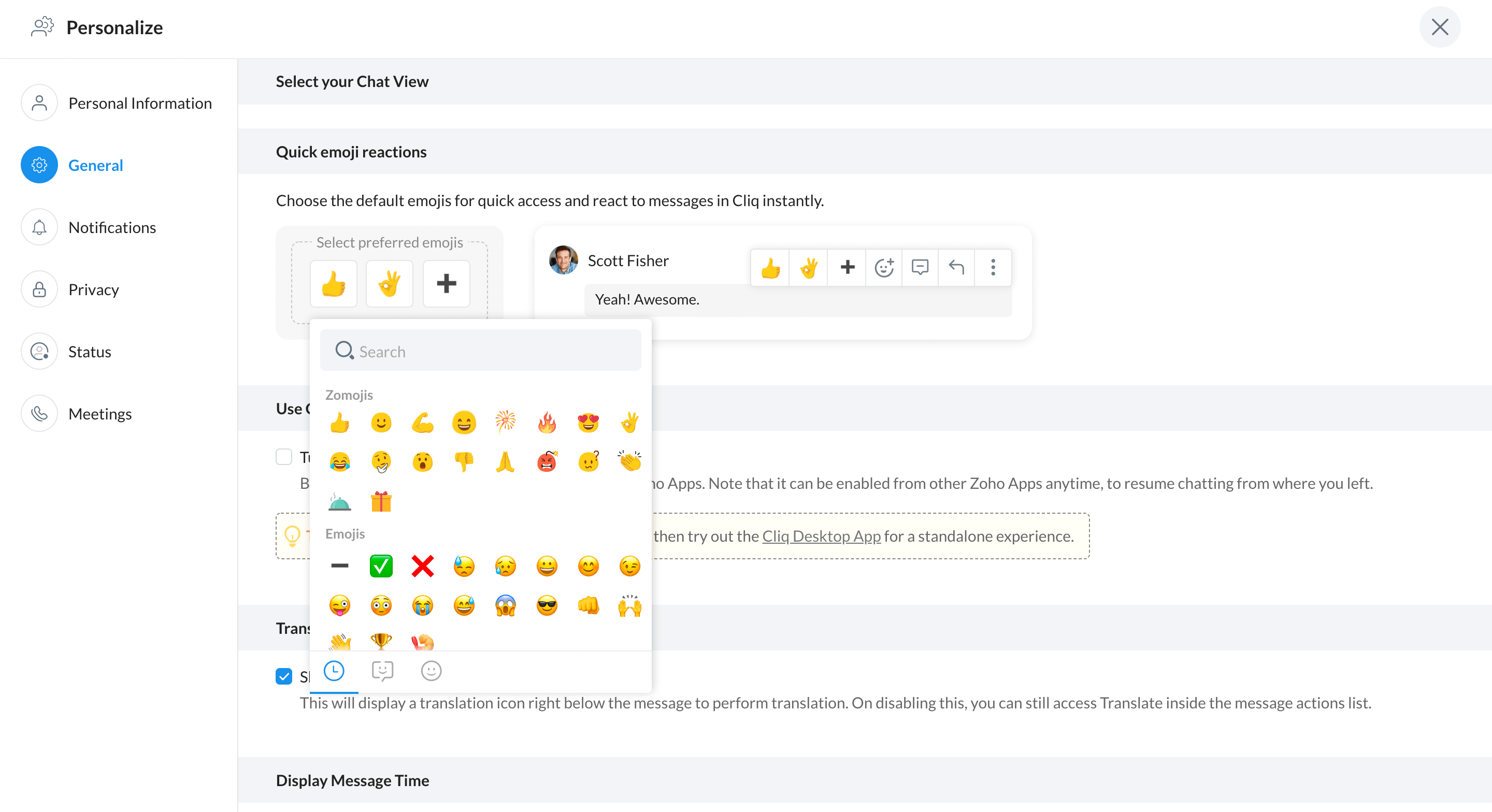 No more redundant quick reactions. Love a particular emoji and constantly use it? Set it up in your quick reactions for easy access.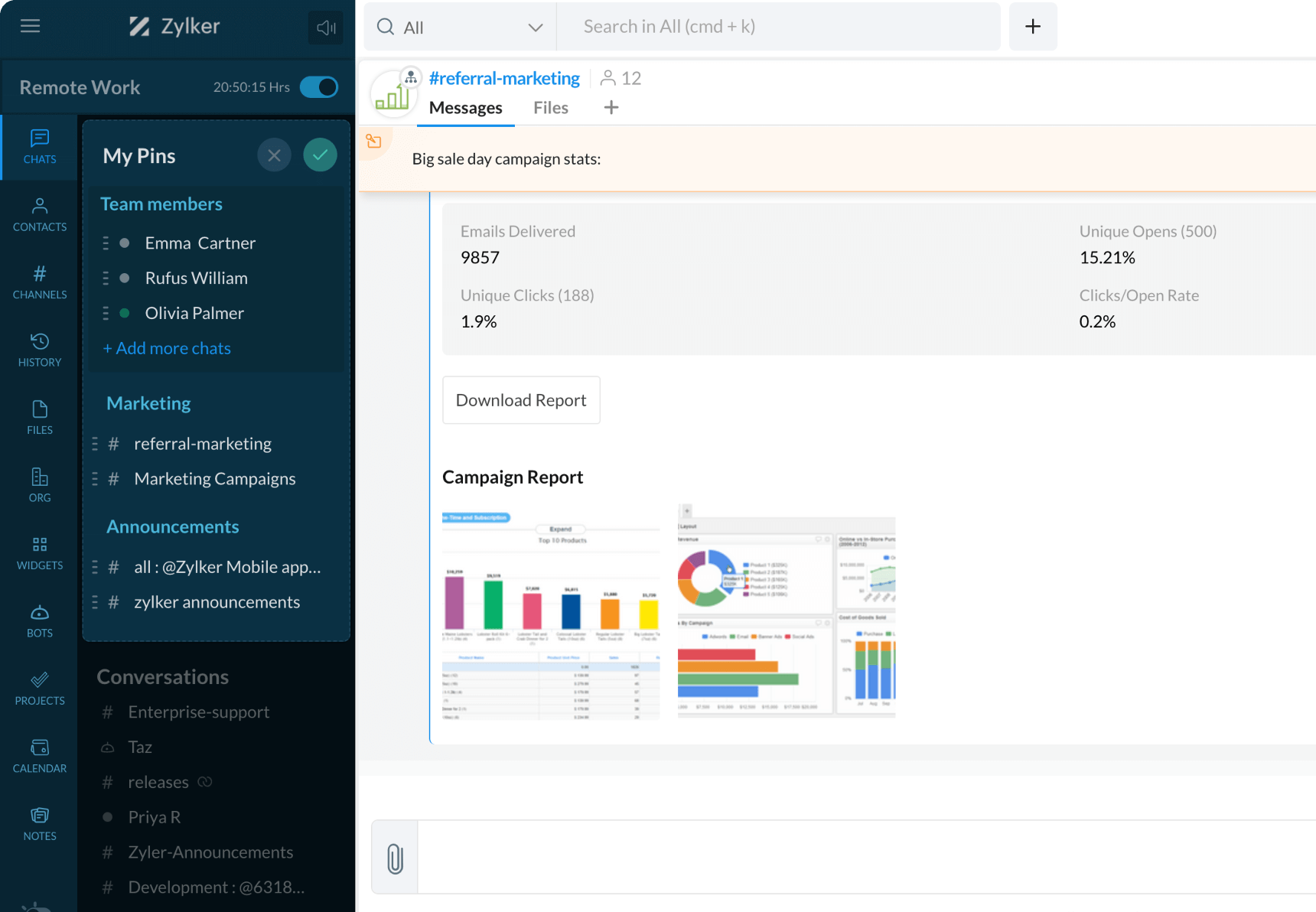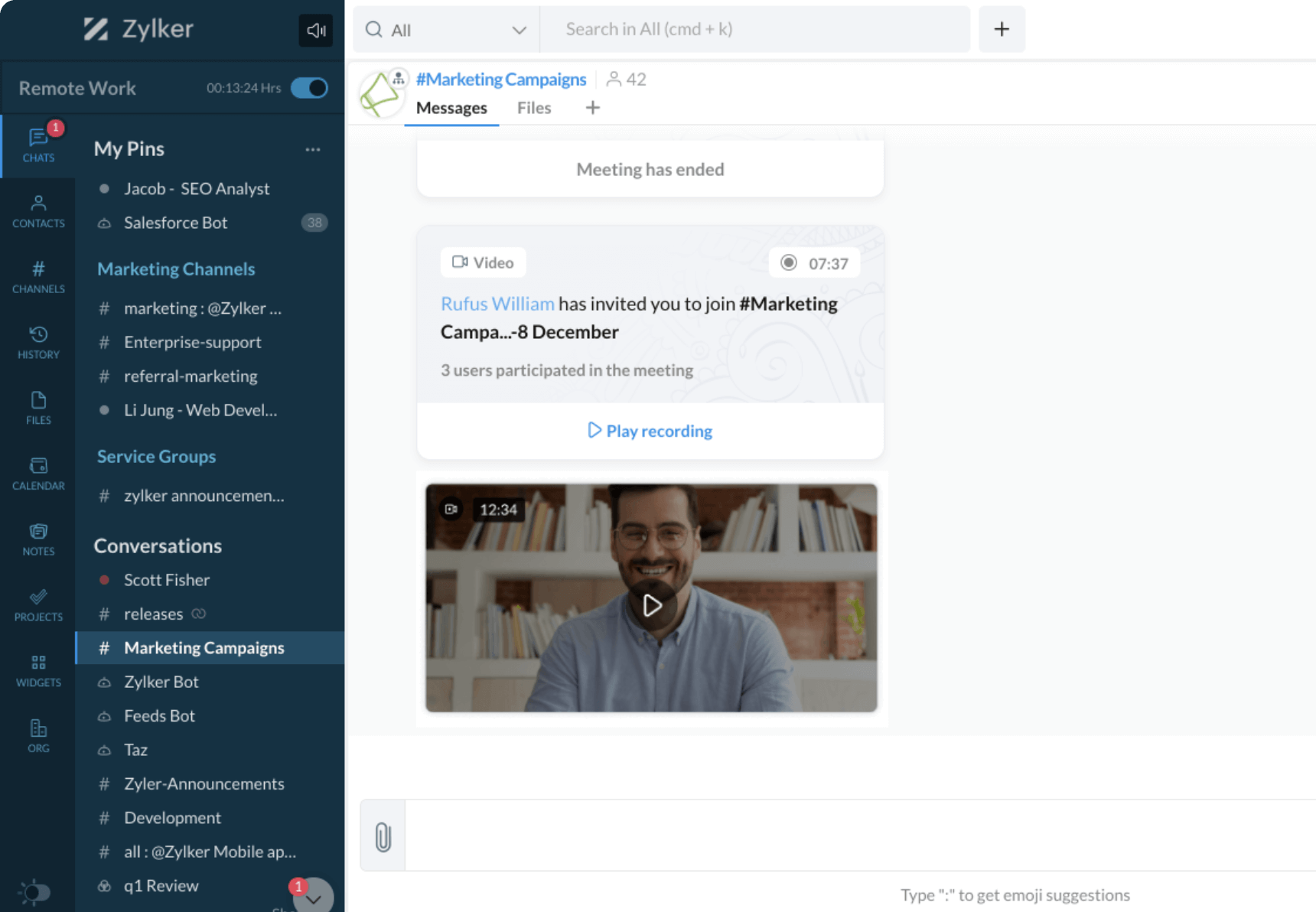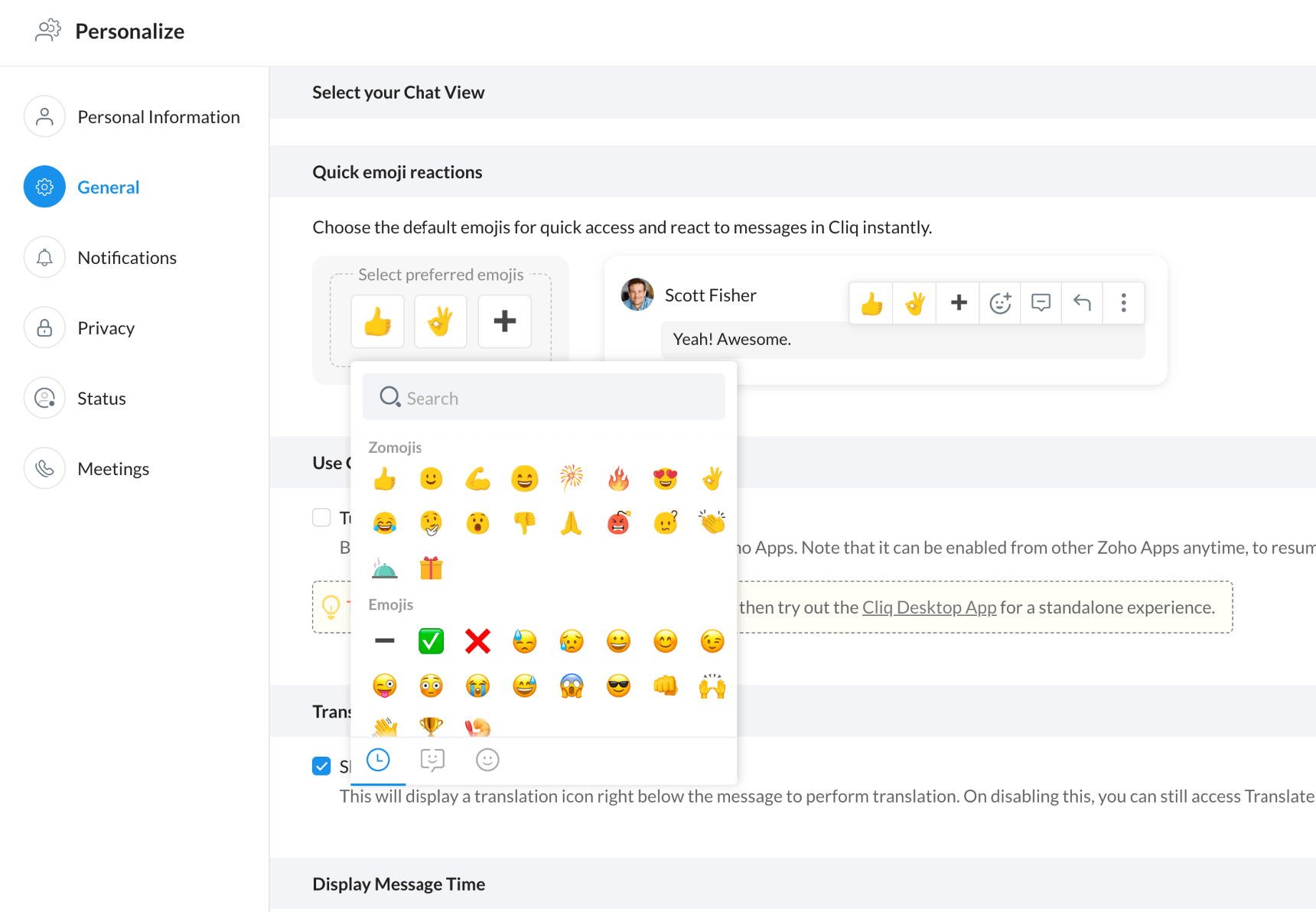 Integrations that make Cliq bigger and better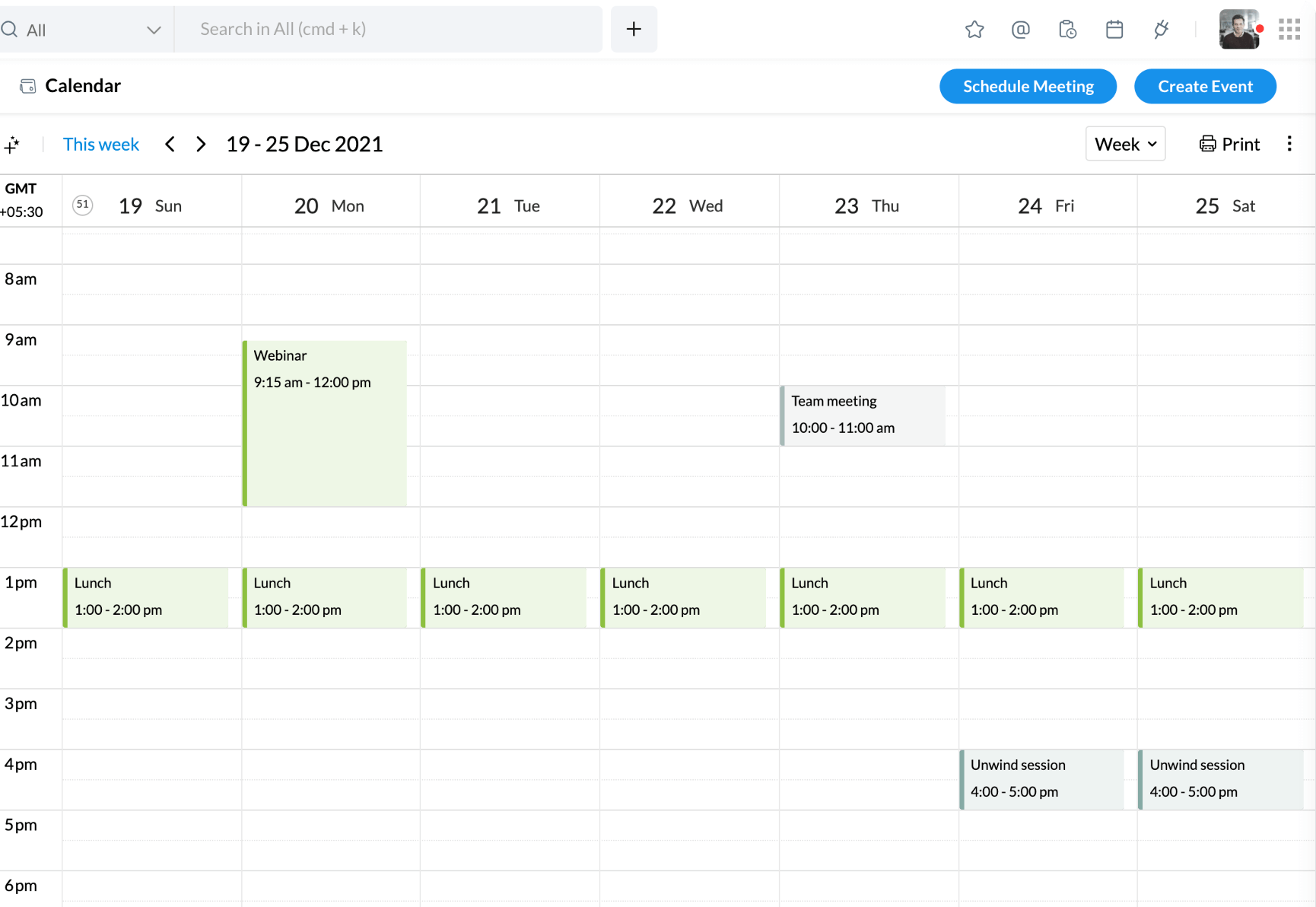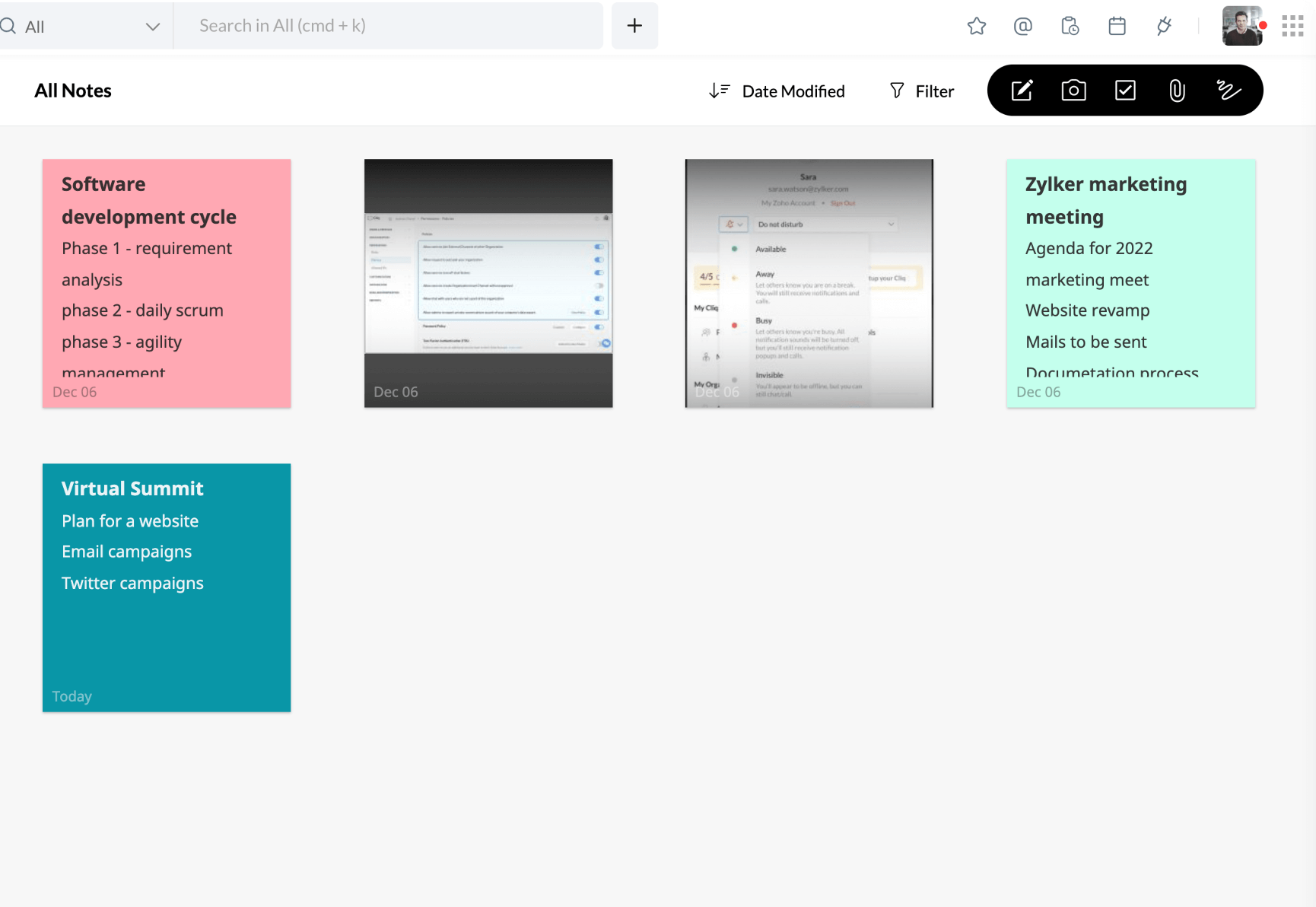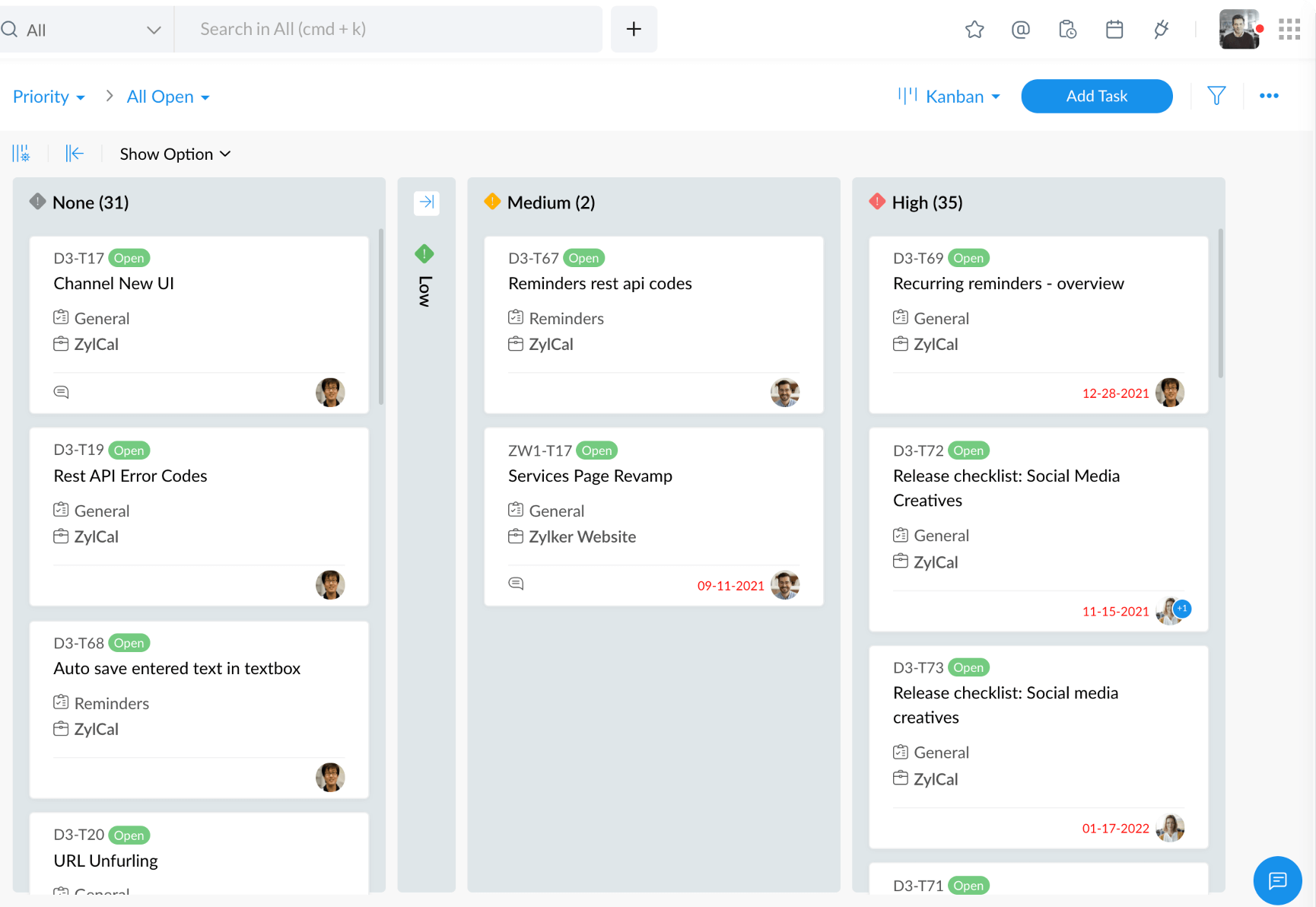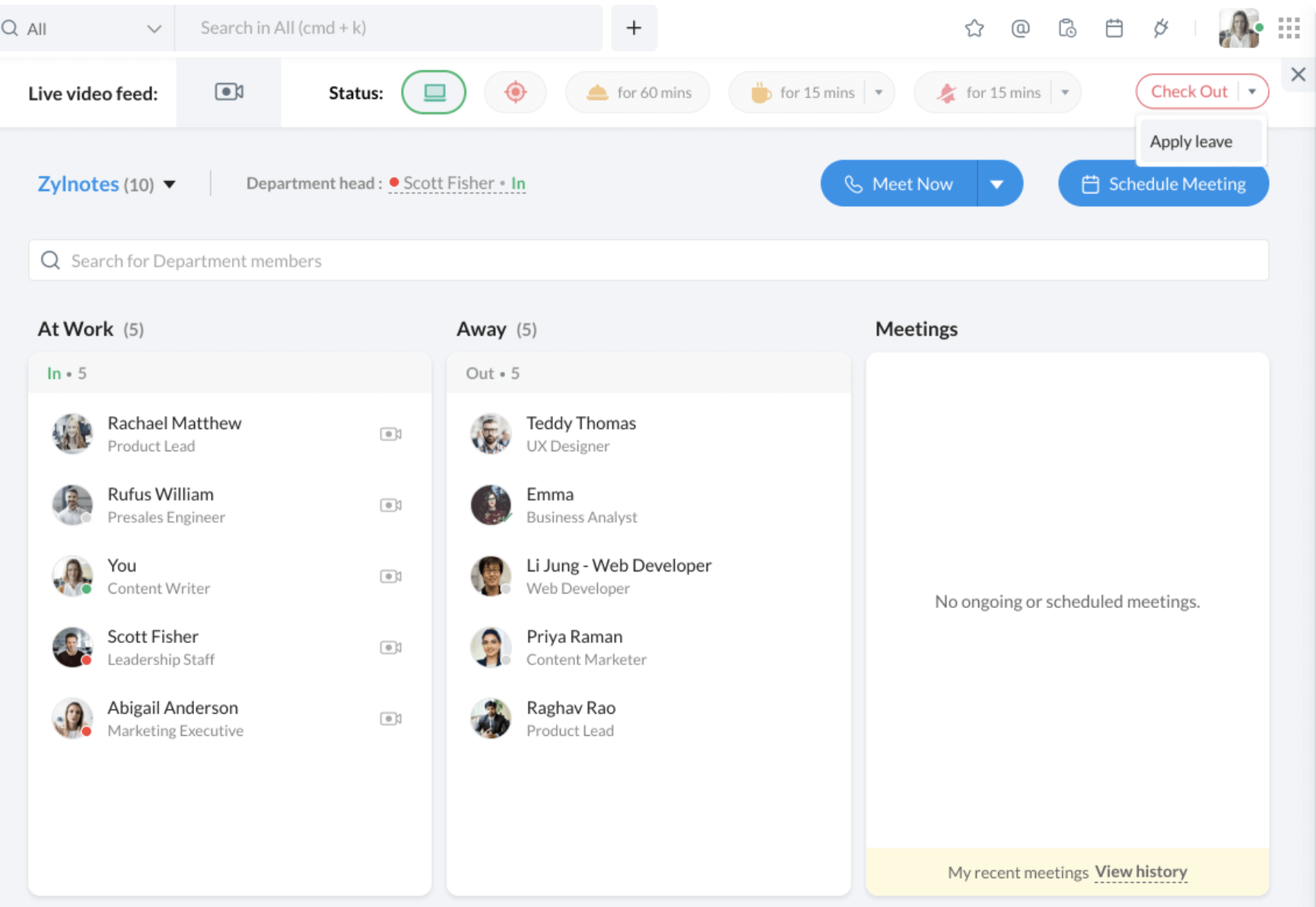 View all your
calendars at once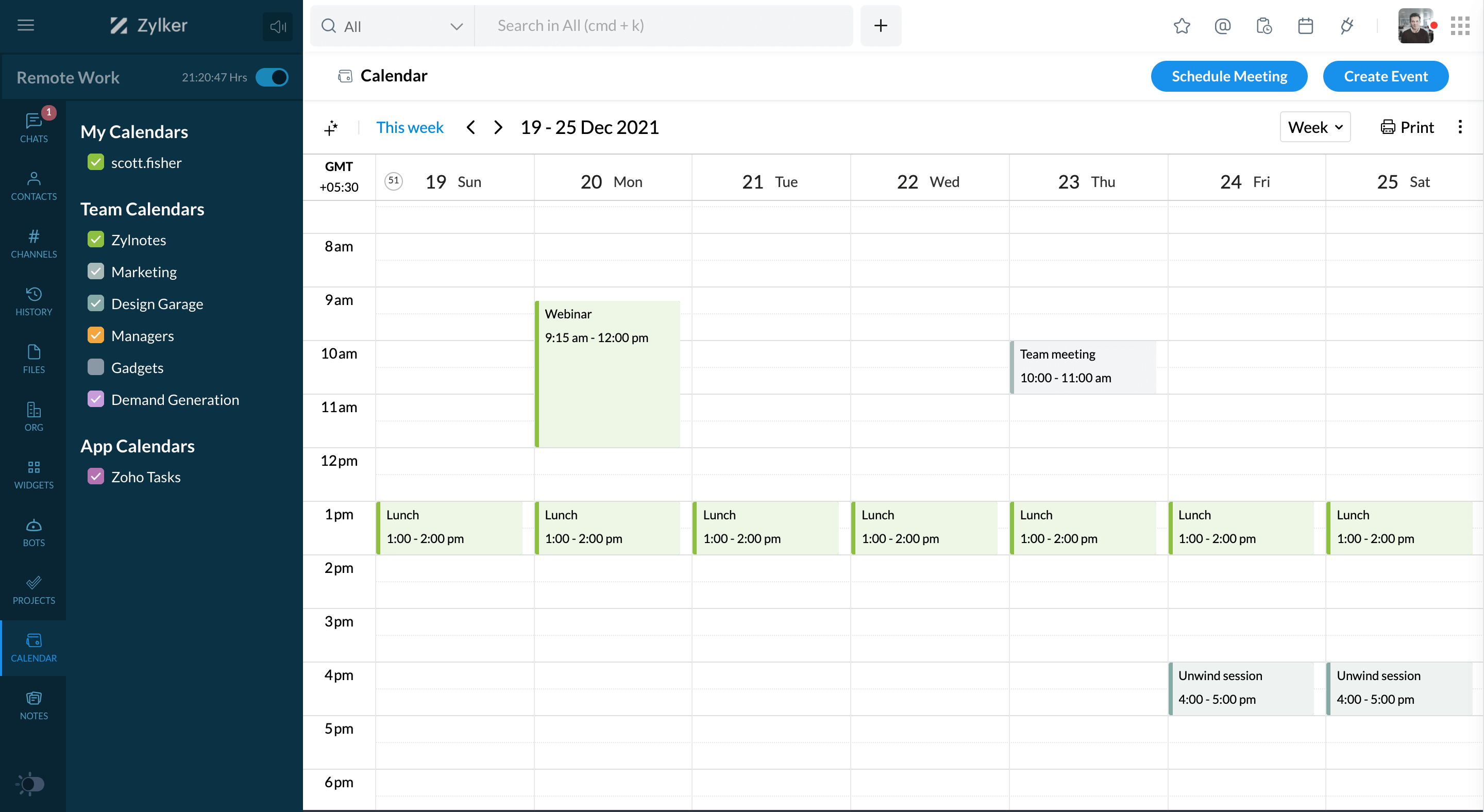 A central view of all your Zoho calendars is now available inside Cliq from the navigation sidebar.
Take
notes much easier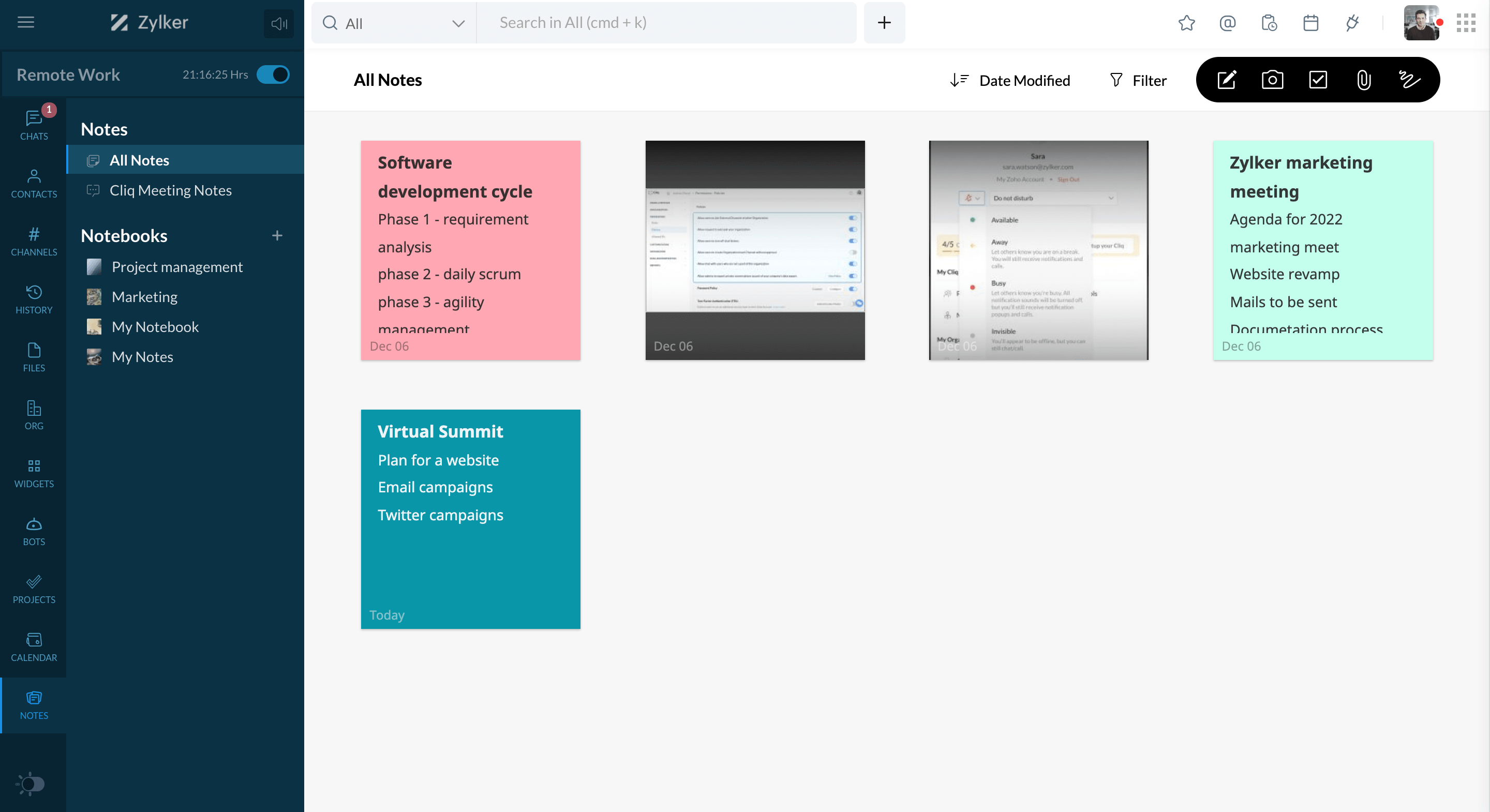 The recent Zoho Notebook-Cliq integration lets you access notebooks from the Notes section in addition to Cliq notes.
Manage your
projects from one place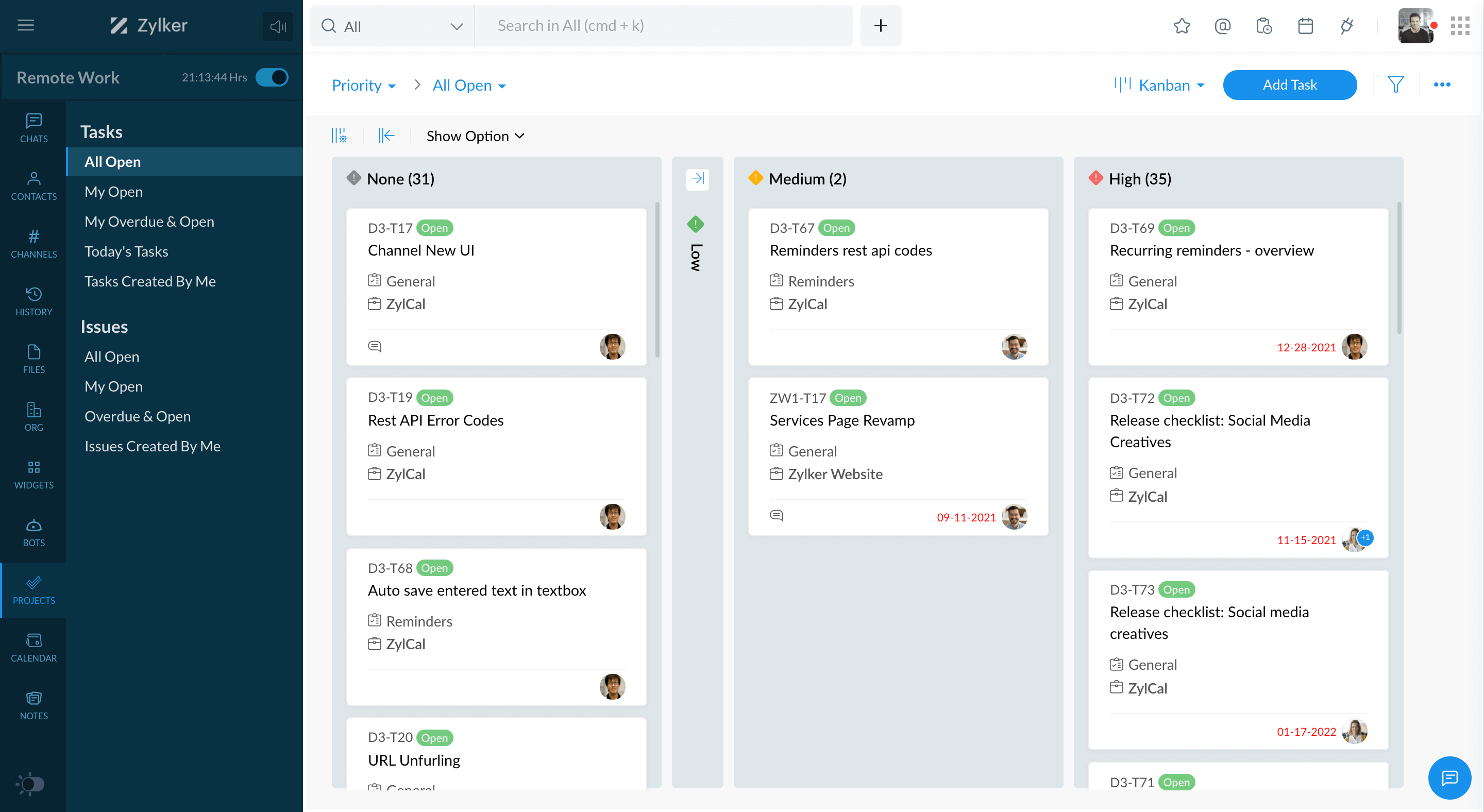 No more switching tabs between Zoho Projects and Zoho Cliq. Manage all your projects and run the show from Cliq itself.
Apply
leave in a click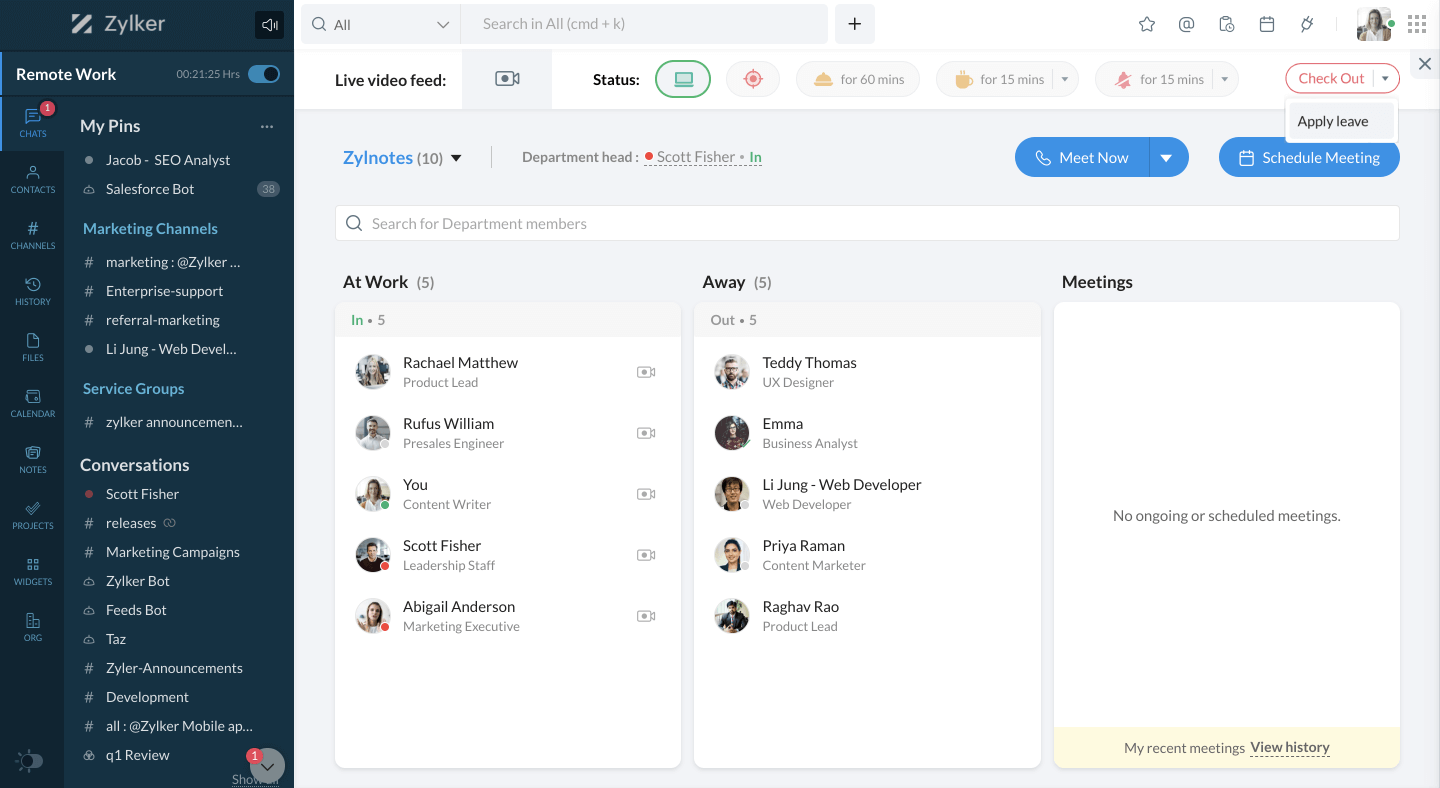 If you've integrated Zoho People with Cliq, you can now add a leave record right from within Cliq to let people know about your absence.
We've packed in more with this version
Quickly access
your most-used widgets
Bring your favorite widgets to the navigation sidebar for ready access.
Keep your files private
Adding guests to a group chat? Restrict them from viewing files shared in the chat by turning off the organization policy.
Step up your productivity with task management
Whether you use Zoho Projects or not, you get to experience a full-fledged task management tool right inside Cliq.
See a bird's-eye view
of your organization
Get a consolidated look at your entire organization, including the teams you're a part of, and search for team members and access team channels and settings from the same section.