Back
How do I set up and configure 2Checkout in Zoho Checkout?
Click on the Settings icon and select Payment Gateways.
Click the Configure button under 2Checkout to begin the setup process.

In the popup that follows, you will be asked for the following details: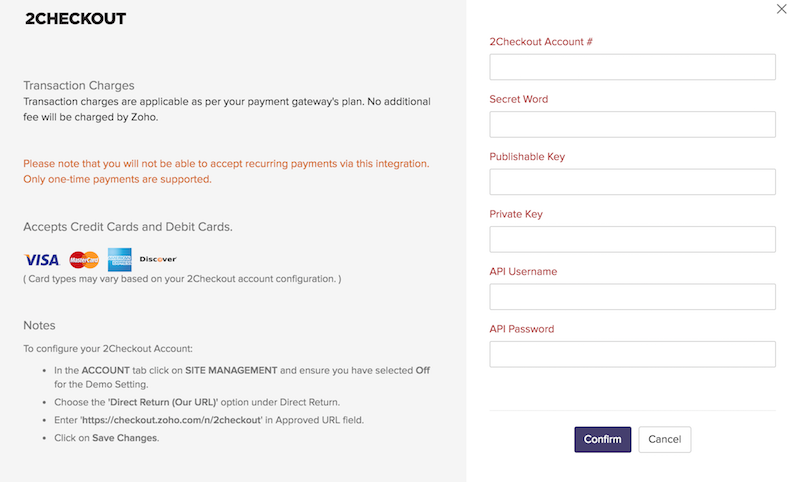 You can find the 2Checkout Account# by logging in to your 2Checkout account and clicking the profile picture icon on the top right.
Navigate to the Account tab and click Site Management. Scroll down to find your Secret Word.
Go to the API tab to get your Publishable Key and Private Key.
Enter the username and password of a user who has API access in the API Username and API Password fields. Learn more.
Tip: If you also intend to use the 2Checkout integration in other Zoho Finance apps, follow the steps below.
In the Account tab click on Site Management and ensure you have selected Off for the Demo Setting.
Choose the 'Direct Return (Our URL)' option under Direct Return.
Enter 'https://checkout.zoho.com/n/2checkout' in Approved URL field.
Click on Save Changes.