What is Zoho Catalyst?
Zoho Catalyst is a serverless platform that offers your team the proven reliability of Zoho's application development framework while enabling you to quickly run and host micro-services without maintaining and paying for any infrastructure. Unlike conventional serverless platforms, Zoho Catalyst comes with zero hidden costs and provides your team with all of the backend components in a single console.
Initialize your project

Go serverless

Store and query data

Design front-end apps

Test and analyze
Initialize your project
Sign up and get started with our documentation. Install the Catalyst npm package to begin coding using the editor of your choice.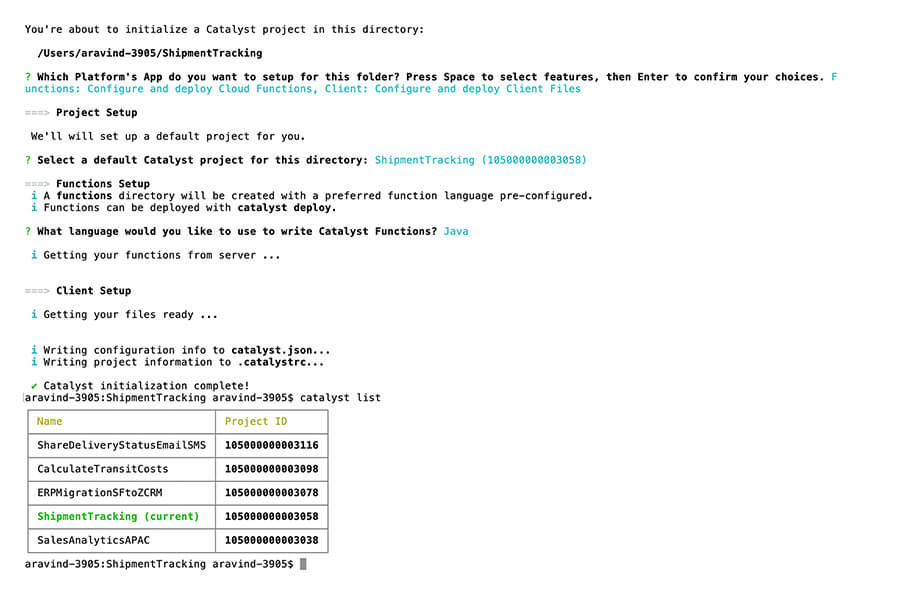 Go serverless
Work using Zoho Catalyst's collection of back-end components and serverless orchestration framework to build scalable microservices.
Store and query data
Use our database management components to create tables for your project and query data using GraphQL or CatalystQL - our native query API.
Design front-end apps
Zoho Catalyst provides robust SDKs for web, iOS, and Android to let you easily design the front-end user experience for your solution.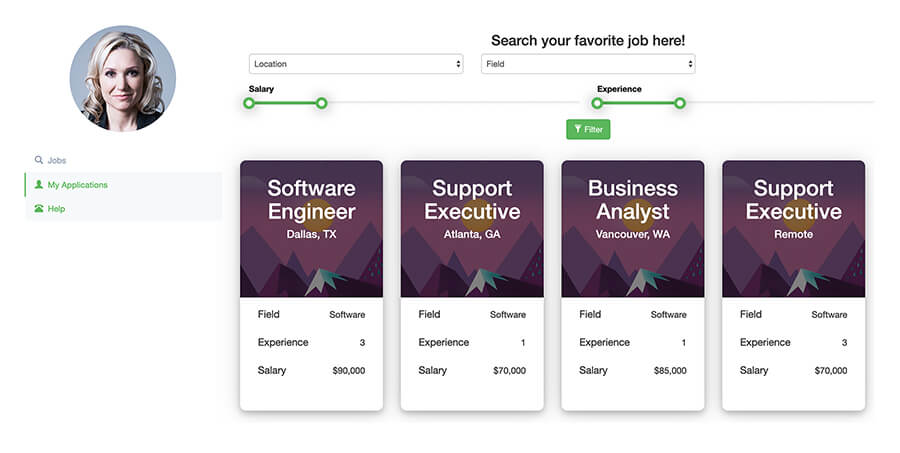 Test and analyze
Zoho Catalyst provides real-time usage stats, crashlytics, and a built-in test lab to share insights on how your projects are performing, and to test your function for every input scenario.
Everything your team needs
Zoho Catalyst supports your team's complete development journey from idea to real-world implementation. Accelerate serverless development using Catalyst's collection of backend components, and build intuitive solutions using our mobile and web SDKs.
Functions
Serverless, event-driven computing that can support Node.js, Java, and Python apps.
Relational datastore
Cloud-based database to securely store your application and user data.
Cache
Store and retrieve frequently-accessed information with near-zero latency.
Queue
Avoid bottlenecks and conflicts in your project's data processing.
Cron
Run jobs and schedule cron delivery at specific intervals.
Hook
Automatically trigger pre-defined events from your tables or functions.
Push notification
Notify iOS and web users with a single API call. Coming soon for Android.
File store
Store, manage, and organize your application and user-generated files.
Authentication
Integrated framework for cross-platform login and user security.
Email
Send automated and personalised emails to users from your own custom domain.
Search
Faster and cost-effective indexing using a single search query.
CatalystQL
Analyze your data using CatalystQL - Zoho Catalyst's serverless data querying API.
GraphQL
Write and execute GraphQL queries using our SDK and the built-in GQL window.
Github integration
Easily access Github repositories from your Zoho Catalyst account.
Mobile SDK
Build serverless applications for iOS and Android.
Web app SDK
Create scalable web interfaces for your applications and microservices.
Show More
What can you build using Zoho Catalyst?
Your Zoho Catalyst project is the fastest route to turning your team's work into a fully functional solution, whether it's a simple mock up or an enterprise-grade solution.
Scalable web applications
Innovate without being slowed down by infrastructure needs, and build serverless web applications that scale based on demand.
iOS and Android solutions
Provide mobility to workforces and cater to consumers with mobile-first solutions and mobile apps that run to scale without any infrastructure requirements.
Serverless microservices
Write and host production-grade, event-driven code that helps businesses achieve everything from routine tasks to cross-platform solutions.
Data processing and visualization
Pair Zoho Catalyst with any Business Intelligence platform to create data visualizations and analytics dashboards that process data in real-time.
Event-driven applications
Catalyst's cron, queue, and serverless function capabilities allow you to create scalable automation architecture that performs schedule-based processes at a rapid rate.
Extend SaaS services
Create webhooks using serverless functions to seamlessly integrate SaaS applications with other cloud services or on-premise data sources.
Robotic process automation
Connect data across multiple cloud and on-premise sources and create intuitive RPA tools that deliver continuous process optimization.
Find your fit
It doesn't matter if you're an explorer who's about to begin your first project, or a corporate looking to build something impactful. Zoho Catalyst has everything you need to get the job done.
Software agencies

Enterprises

Consultants

CTOs

Startups
Software agencies

Your app development business needs a platform that offers the quickest route to complete your project while being cost-effective enough to increase profit margins. Zoho Catalyst gives your team granular control on how they structure their code so they can create impressive client experiences.

Enterprises

In today's digital world, building modern apps is not something exclusive to software companies. Empower your IT team with a portfolio of secure developer-friendly tools that support rapid development and iteration at an enterprise scale.

Consultants

Create solutions that users can enjoy on any platform. Zoho Catalyst can help your consultancy create a portfolio of client applications, and offer an effortless and serverless route to solving common automation and integration challenges.

CTOs

Don't let your app strategy get slowed down by infrastructure and DevOps hurdles. Shorten your application delivery cycle, and maximize your team's productivity while paying a fraction of your current serverless costs.

Startups

Spend time on further innovation when others are busy building and maintaining infrastructure. Zoho Catalyst makes sure that you and your team can scale your app idea globally without spending time and money on servers or a DevOps team.
Hassle-free pricing that simplifies serverless costs
Existing serverless platforms complicate their pricing structure and surprise developers with hidden costs. Zoho Catalyst is priced to let developers have complete control of their pricing using a transparent pay-per-trigger system.
3 second
3-10 seconds
10 seconds
Use Zoho Catalyst at a special price
$0.000005
Beta Launch offer
$1/project
Development cost
Get access to Zoho Catalyst
Zoho Catalyst is currently in closed beta. Talk to our team and tell us what your expectations are, we'll set up your account accordingly and give your team access.
Request Access