Back
ZoHelpers.com | United States
About ZoHelpers.com
ZoHelpers.com has developed into one of Zoho's most advanced and trusted software implementation partners, positioned to support clients throughout North America. We are focused on serving small to mid-tier growth organizations (2–250 users). We have a unique partnering approach with our clients that assures success. We've conducted hundreds of successful Zoho CRM deployments over the years in all major industry verticals and can assure you of success with our "Quick Start" implementation process.
Our time-tested processes and procedures allow our customers to take advantage of common best practices we have developed to reduce the time and money associated with new software system implementation. Yet every deployment is fully customized around the organization, looking at the current state of the business and building to allow evolution as the business grows.
Canvas Template Designs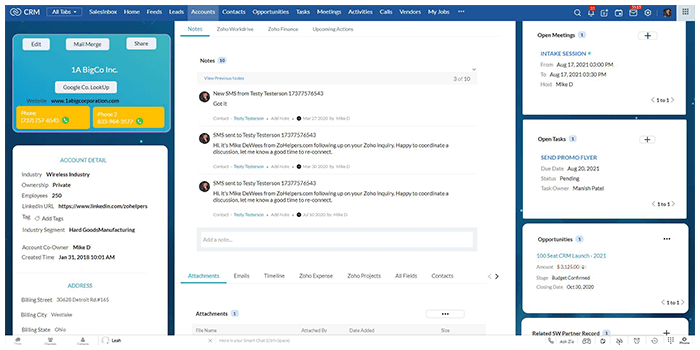 EXPERTISE
CRM Implementation
Marketing automation
Accounting and finance
Help desk
Sales process improvement
Project management
What our customers have to say:
"We're so glad we switched from Salesforce. My team loves the easier process you helped us establish and our cost-savings over the next 5 years will be over $16,000!"
"It took so long to find a great CRM solution and now we have it with Zoho. We have used Salesforce, ACT, and many others but ZoHelpers.com helped us find the right solution for our business."
Mike DeWees
+1-737-757-6543

Old Town Square, 1 Chisholm Trail Road, Suite 450, Round Rock, Texas, United States