Back
Zeus4 | United States
About Zeus4
As an authorized Zoho partner since 2016, Zeus4 focuses on the implementation of CRM systems and automation of small and medium-sized companies in the USA and Latin America.
Our business model is based integrating different tools to offer agile, intuitive, affordable, and totally cloud-based solutions for complete automation.
We have a team of 20 engineers based in several countries with over 20 years of experience in consultancy, management, software development, integrations, and digital marketing.
We have implemented 50+ small and large format projects, for customers in the USA, Europe, and Latin America. We've successfully developed solutions for a variety of industries, including, but not limited to, Travel, Logistics, Real Estate, Insurance, and Clinics.
Many of our solutions are developed using Zoho Creator, which helps us develop a deep understanding of the sales processes specific to each industry. We also offer detailed designs of attractive web pages to improve the user experience. The addition of Canvas allows us to extend our visual designs and implementations beyond Creator and into CRM itself, improving our integrations and taking our solutions to the next level.
Canvas Template Designs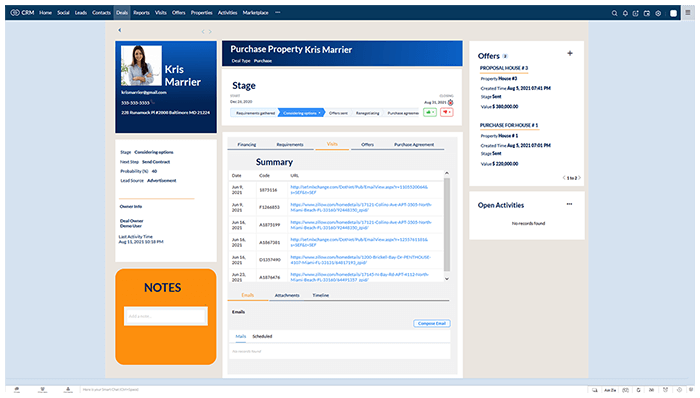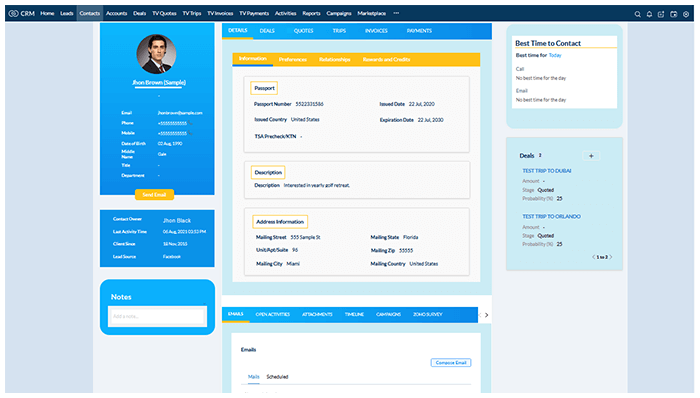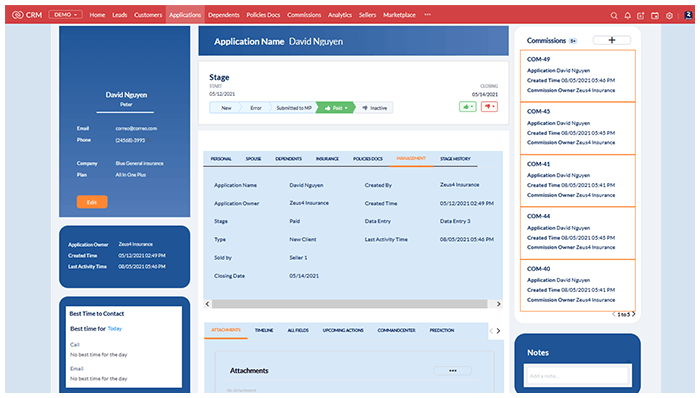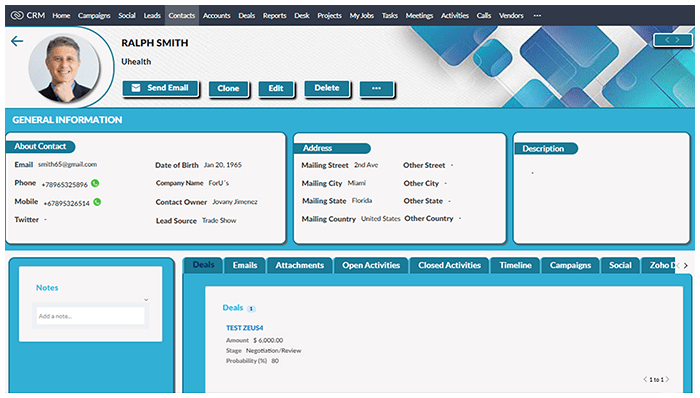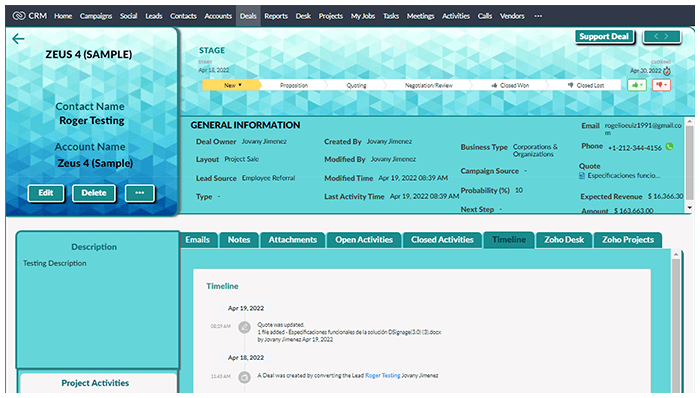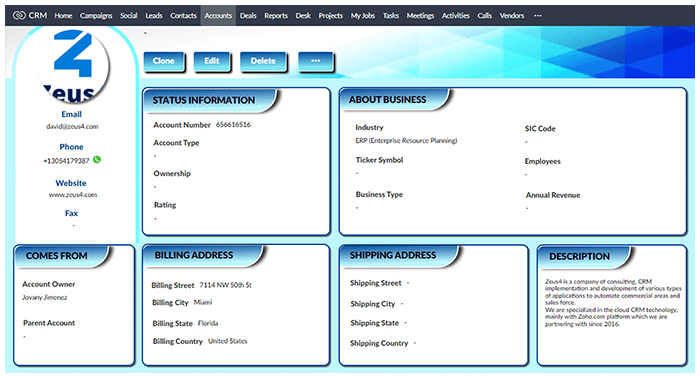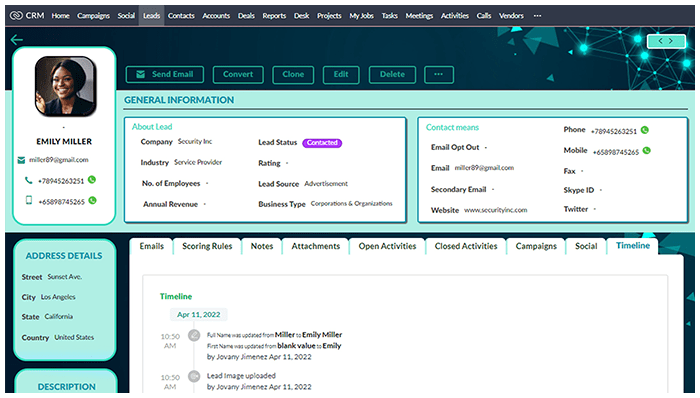 What our customers have to say:
"Zeus4 was a great help during the process of integrating our selling channels, suppliers, and payment gateways using Zoho Inventory. The integration achieved between that tool and Shopify made it easy for us to grow and improve our web positioning. We are very satisfied with the levels of synchronization between the applications that support our business management. Due to the solution, guidance, and consulting provided by Zeus4, we were able to centralize our stock and increase our sales."
"Zeus 4 and their team encouraged us to use the Zoho platform in the cloud; it was a very positive change for our business. Our management is now focused on Zoho CRM and the Zeus4 Visit module, which was specifically developed for us. Now we have increased our sales and the reach of our business. Zeus4 guided us to use several Zoho apps, such as WorkDrive, Books, and Campaigns. This allowed us to get new clients and assist them better. We are satisfied."
David Cortes
+1-786-282-7217

7114 NW 50th St , Miami, Florida, United States