Back
Wiki Consultoria | Brazil
About Wiki Consultoria
Wiki Consultoria is one of the main CRM and digital transformation consulting companies in Brazil. Wiki Consultoria is also a Zoho Premium Partner.
In our 13 years of service, we have helped more than 250 companies leverage their businesses. Our goal is to help businesses of different sizes and from a variety of market segments to systematize business processes through cloud technology.
We aim to bring the highest level of consultancy to businesses and provide them with solutions that are sure to resolve their management problems through a quick and result-oriented implementation project.
With Canvas by Zoho CRM, we have taken our service to the next level by offering customized themes for the CRM system. We offer tailor-made, unique templates that can be implemented in under five days based on your business and the users' roles.
Our team is filled with certified, experienced, and multidisciplinary consultants, analysts, architects, and developers with the ability to understand your business's pain points and propose solutions that adhere exactly to your needs and allow your business processes to grow with no disruption to your organizational culture.
Canvas Template Designs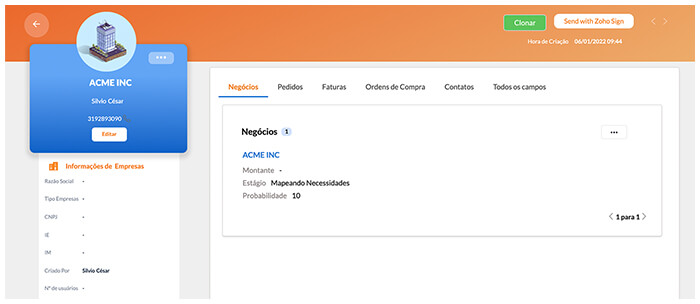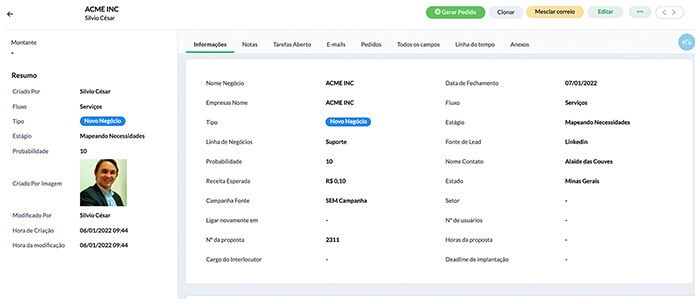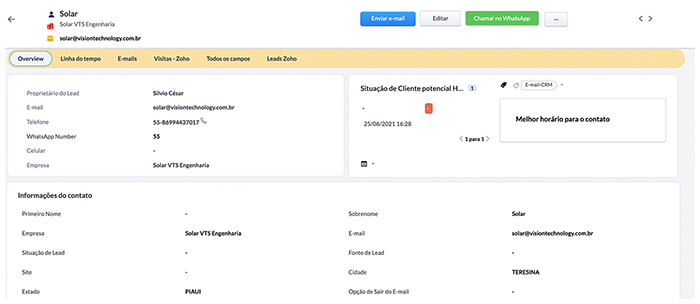 Expertise
Zoho CRM consulting and implementation
Digital marketing
Marketing automation
Customer support solutions
Cloud business telephony
Silvio César Oliveira
+55-31-99289-3090

Alameda do Ingá, 840, Sala 906, Minas Gerais, Brazil
Our experience with Canvas