Back
Wedelroos AB | Sweden
About Wedelroos AB
Wedelroos AB is a Sweden-based firm offering software solutions, marketing, and IT consulting services to businesses in the Nordic region. Wedelroos AB is also an Authorized Zoho Partner.
Wedelroos has been in the market since 1996, working with business systems, ERP, time and project management systems, CRM, consulting, and education. In 2012, we completely shifted our focus to selling, marketing, and implementing cloud-based software systems.
As an Authorized Zoho Partner, we help customers work more effectively in managing and nurturing leads, as well as helping with the planning and execution of the customer's primary business goals.
Jan Roos, the CEO, has worked with IT systems as a project leader from both the customer and the supplier sides as a partner and reseller of ERP and CRM systems. With over 30 years of experience, Jan can help your business find the right solutions for sales, marketing, and business development. He also has experience creating market-leading client systems for law firms in Sweden.
Our team is known for our meticulousness and for having successfully delivered and implemented systems to 600+ customers. Because we've worked with various clients from different industries, we understand the market and take business requirements into careful consideration so we can provide our customers with the best solutions to leverage their business.
Canvas Template Designs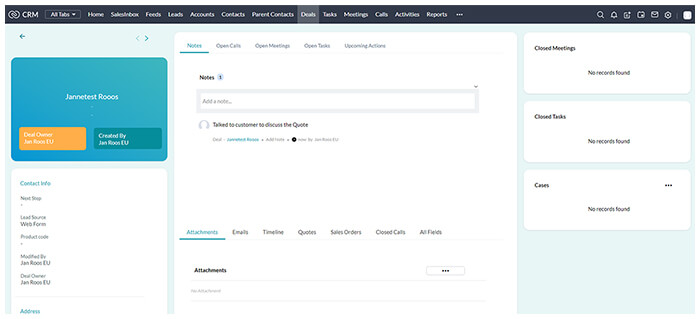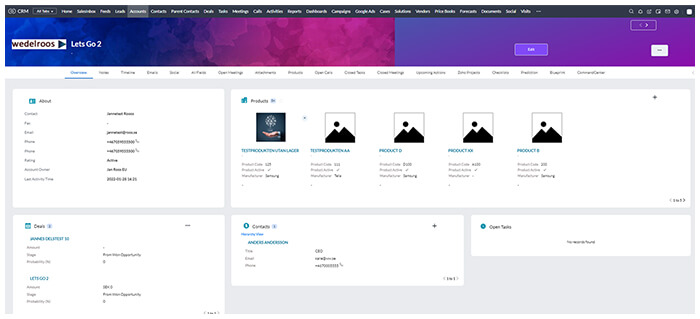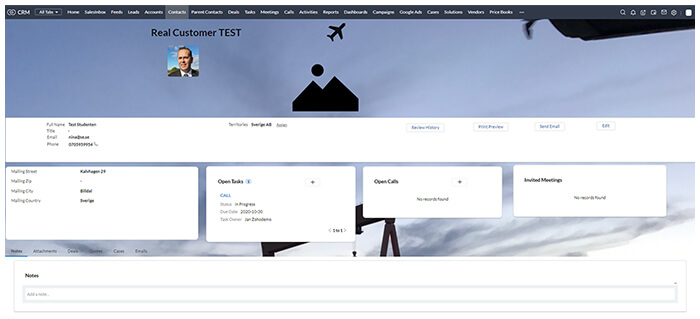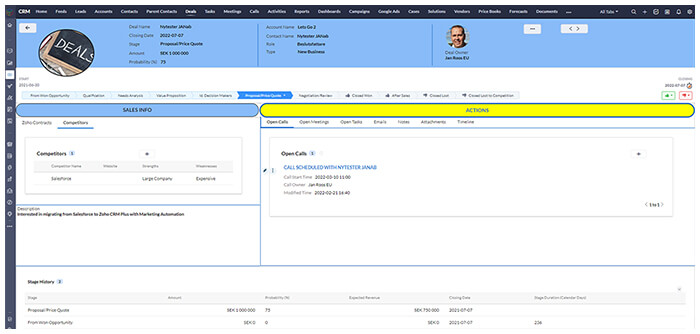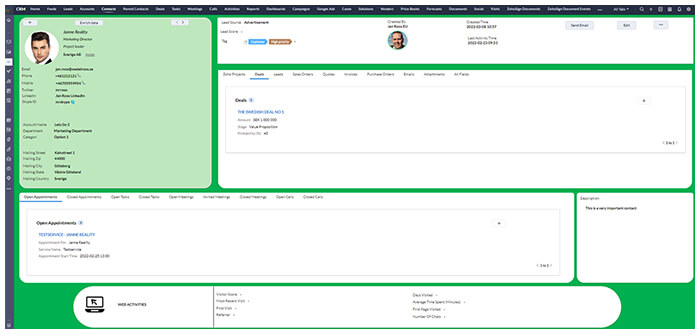 Expertise
Zoho products consulting and implementation
Marketing automation
API integrations with Zoho
Digital sales
Administration
What our customers have to say
"We've been working with Jan Roos as our Zoho consultant, both with CRM and Analytics. Jan has configured and developed our systems according to our business needs, and is very engaged and knowledgeable about Zoho. Our ability to integrate our sales pipeline into strategic reporting on supply chains—in both the mid- and post-pandemic worlds—truly has made a positive impact on our organization's efficiency during these challenging times. I'm happy to recommend Jan; we've had a good relationship and received great support."
Jessalyn Phillips,
Director of Sales, Heliospectra
Jan Roos
+46-70-595-99-54

Kalvhagen 29, 427 50 Billdal, Gothenburg, Sweden