Back
Novazys | Costa Rica
About Novazys
Novazys IT Services is a Zoho Advanced Partner for Latin America, founded in the year 2000. We have led multiple IT projects from Mexico to Colombia. Our experience guarantees that your IT projects will be a success.
We love what we do and we seek continuous improvement for our clients as well as our collaborators. Our goal is to maximize performance, productivity, and process improvement in any organization in the digital world.
We have a team of visual designers, web developers, and experts specializing in areas such as finance, projects, processes, sales, marketing, customer service, operations, and, of course, certified consultants in Zoho applications, who are highly motivated to give the customer the solution they're looking for.
We have implemented more than 400 projects in the last 8 years in different industries such as Feeding, Automotive, Real estate, Commercial, Building, Education, Industrial equipment, Financial, Manufacture, Security, Accounting Services, Marketing, Technology, and more.
Canvas Template Designs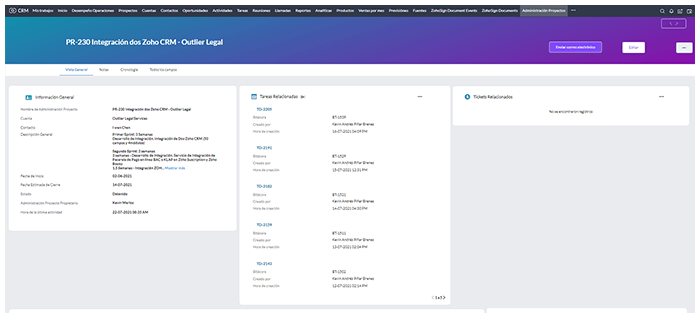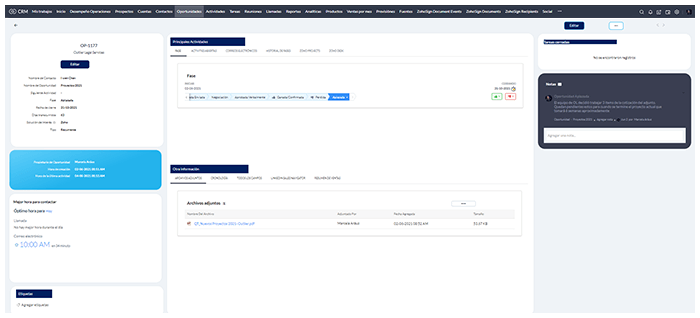 EXPERTISE
Developing CRM Strategies: We implement your CRM projects from scope dimensioning to development, training, and continuous improvement.
Zoho Creator application development
Training in Business Applications
Consultation on Digital Transformation
What our customers have to say:
"For UCenfotec, finding Novazys was a balm! Novazys is a group of highly committed professionals, who are aware of the reality of Cenfotec and, above all, empathetic. Our organization has an ecosystem of technologies and we are committed to Zoho; this was an important leap for us and it would not have been possible without the accompaniment of Novazys. Today, our organization can monetize the investment with favorable results, we continue adding Zoho tools to our University and it is all thanks to the support of Novazys."
"With the support of Novazys, through the implementation of the Zoho One platform, we have been able to convert data into useful information, allowing us to improve productivity and benefit from more controlled sales management, increased loyalty, and a more personalized relationship with our clients"
Axel Iri'as,
Equipsa Nicaragua
Our experience with Canvas