About Innobyte for CRM
We're Innobyte, a consulting services company that specializes in Zoho tools.
We help business owners take full control of their companies through consulting and implementing Zoho tools so that they can free themselves from convoluted business operations and dedicate themselves to making decisions with confidence.
We've been Zoho Partners for a decade. With more than a thousand people trained and dozens of documented success stories, our results speak for us. In addition to providing specialized consulting in Zoho, we also implement, train, and support, as well as develop integrations between Zoho and the most used tools in the market, such as SAP.
We've developed our own extensions for CFDI 4.0 electronic invoicing for Zoho Books and Zoho CRM in Mexico, complying with the most up-to-date regulations and laws, in addition to another series of functionalities that can adapt to your line of business to fulfill any stamping need.
We also have our own unique methodology that enables us to implement in any industry quickly and effectively. Our methodology is called SPEED YOUR BUSINESS, and it guarantees by contract the success of your project, in addition to our brand promise that we'll raise at least one of your company's KPIS with our intervention.
All our consultants are certified in Zoho tools like Zoho CRM, Zoho Projects, and more. Our purpose with each of our clients is for their company to become a documented success story and case study.
We look forward to contributing to your company's success by implementing Zoho.
Canvas Template Designs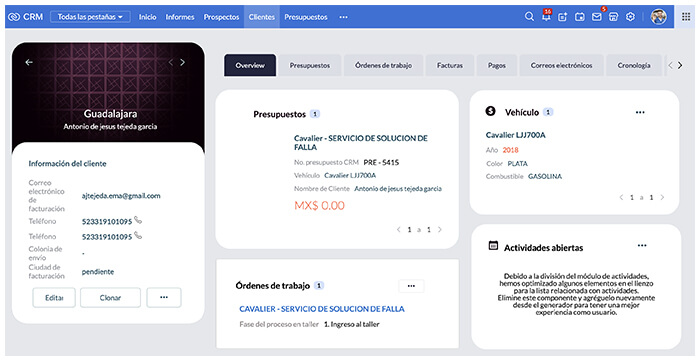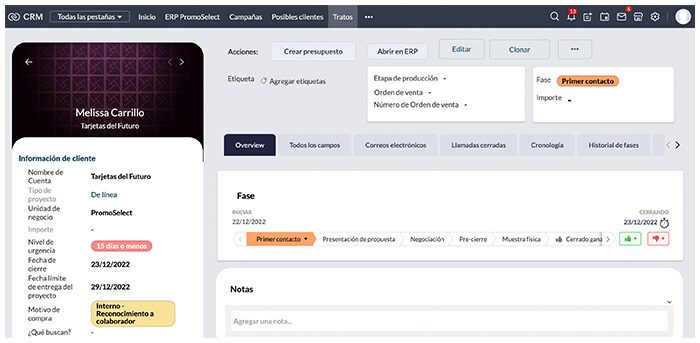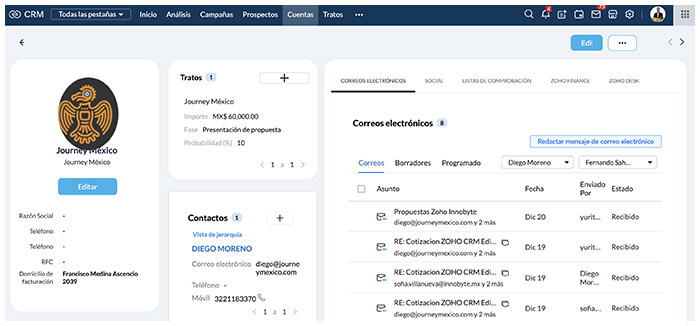 Expertise
Sales Force Automation
Integrations
Customization
Process Management
What our customers have to say
"I'm actually surprised. The Innobyte team are very professional, they know the Zoho system perfectly and they also understand our processes very well. We are very happy. We are putting our technological investment into this implementation and system, as we believe that it is a key piece to grow as a company—and the Innobyte team will help us with that. They are professional, fast, punctual, detailed, and know how to explain very well."
Jerome Celis,
CEO, PromoSelect
"Innobyte is an expert in consulting and has mastered CRM implementation. They clearly have extensive experience working in business acceleration processes, and this Innobyte DNA was what convinced us to accept their offer and support in implementing Zoho for our business. We're confident that its added value will be the differentiator that enables us to find the marginal utility that we seek in our digital transformation and technological innovation as a fundamental part of our strategic planning that we are pursuing for 2025 at Reactiv. Many thanks to the Innobyte team."
Fernando Sahagún
+523312457128

Fernando de Alba #542 , Col. Chapalita, Guadalajara, Jalisco
Our Experience with Canvas