About i3 JSC
i3 Network Systems (i3) has been a Zoho Partner in Vietnam since 2006.
We provide Information Technology Management solutions for medium and large enterprises, in cooperation with a network of partners in the provinces.
We have helped more than 500 medium and large enterprises automate and streamline their business processes. Many banks and businesses in the Real Estate and Education industries in Vietnam have implemented solutions from Zoho and ManageEngine by consulting, developing, and training with us, and are able to run their businesses with confidence because they have found that the products meet their daily work requirement.
Please visit our website Quantri40.vn or contact us directly for more information.
Canvas Template Designs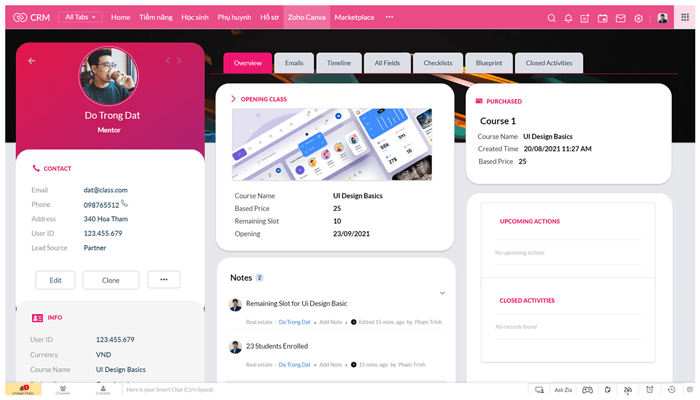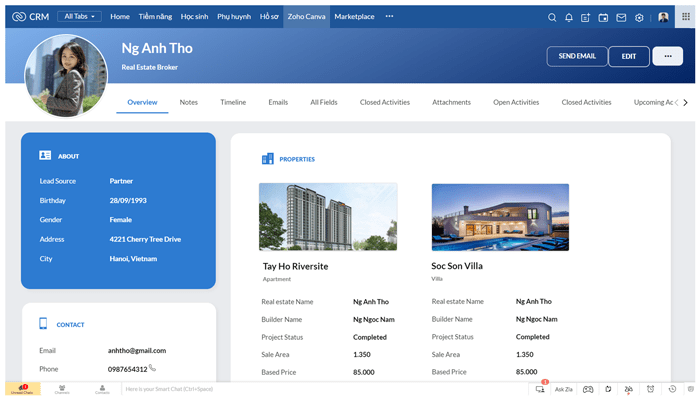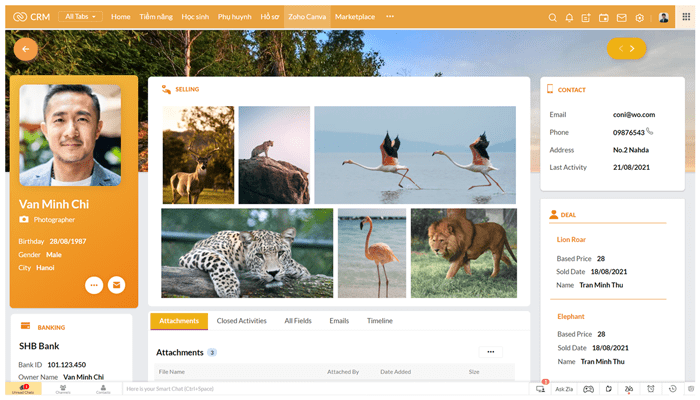 What our customers have to say:
"I have been a Zoho customer for many years. The apps that I like most are Zoho Campaign, Zoho CRM, Zoho Creator, and Zoho Mail. Zoho helps you professionally collect and manage your customers, send effective and measurable email marketing, load results, and manage memberships easily and quickly. During the Covid outbreak, our club has been very active on social networks. And, thanks to Zoho, I have been able to maintain relationships with clients and organize conferences. Thanks to Zoho for helping us run CSMO Club (https://csmovietnam.com/) for the last few years, and I look forward to many more years of fruitful collaboration between i3 JSC Vietnam and CSMO!"
"Tôi là giáo viên và cũng là Trưởng khoa Ngoại ngữ của Trường ĐH Kinh tế Quốc dân (https://neu.edu.vn/). Do vậy, tôi có nhiệm vụ giúp khoa cải thiện từng ngày. Việc đầu tiên là xây dựng lại toàn bộ hệ thống trang web. Rất may mắn vì được biết tới Zoho Sites, một phần mềm tạo web rất tốt để kết nối mọi nguồn vào một đầu mối. Đặc biệt, Zoho không yêu cầu code, và bất cứ giáo viên nào trong khoa tôi cũng có thể sử dụng được ngay. Trong đợt làm việc từ xa, tôi có thể dùng Zoho mà vẫn kết nối với mọi người dễ dàng cùng các công cụ trong bộ Zoho One."
National Economics University
Luu The Huy
+84-91-320-48-46

Regus Center, PressClub 59 Ly Thai To, Hanoi, Vietnam