Back
FullRange CRM Consulting, LLC | United States
About FullRange CRM Consulting, LLC
FullRange CRM Consulting, LLC is a professional consulting and technical services firm that works with businesses across all industries to help increase their top line. With offices in Utah and Rhode Island, we provide services across the North American continent. FullRange CRM Consulting, LLC is also an authorized Zoho partner.
Our mission is simple: We want to build unique, tailored systems that will allow you to focus on the more important aspects of your business. With over 25 years of experience, we understand your requirements and propose the right solutions for your business, all the while keeping your stakeholders completely involved as we deliver the results you need.
Our existing client base is extremely diverse, ranging from B2B services companies to government agencies. We help them improve workflows throughout their unique relationship cycles with their customers by bringing together various business applications into a cohesive solution.
Our team is skilled, knowledgeable, and friendly. Our specialization in automated lead management, sales pipeline, marketing strategies database design, customization, and customer support is sure to help your business achieve its desired sales results.
We establish lasting relationships with our clients by exceeding expectations and delivering user-friendly options for all systems within the business space.
Canvas Template Designs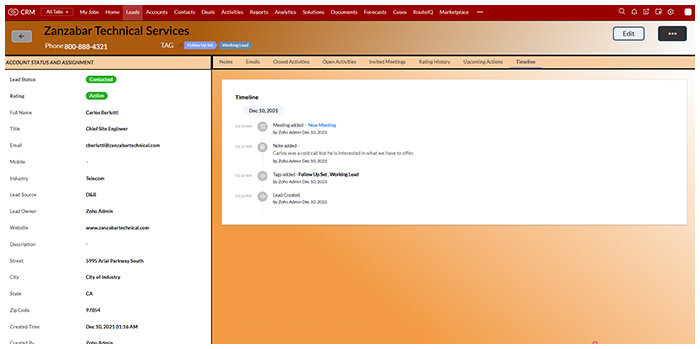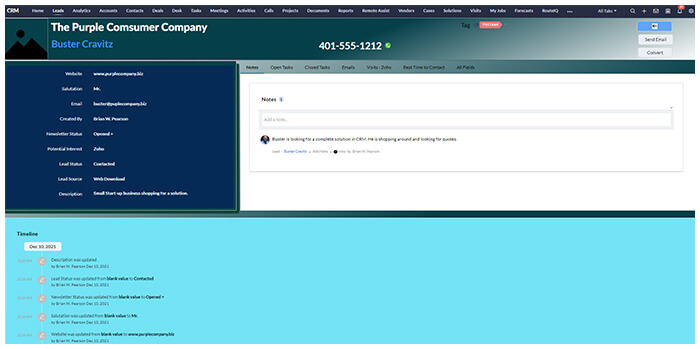 Expertise
Zoho One Consulting and Implementation
Lead Management
Customization and Database Design
Workflow Automation
Developing Marketing Strategies
Pipeline Management
Third-Party API Integrations
What our customers have to say
"We were using another CRM program for many years and FullRange did a fantastic job moving all of our data to Zoho CRM and then designed screens that make it easy for our sales team to work more efficiently in Zoho."
Trevor Landry,
Vice President-Business Development, QML/MST
"Our business relies heavily on our telemarketing team to generate sales leads. FullRange CRM designed a custom automated dialing application wrapped inside an Edge browser interface that automates call disposition in Zoho CRM very quickly and with the Canvas Account screen they designed, our sales people can enter their follow up activity with simplicity and speed."
Scott Salvati,
General Manager, DBS Building Solutions
Brian Pearson
+1-401-234-1500

26 Linden Street, Westerly, Rhode Island, United States