Back
Fristine Infotech Pvt Ltd | India
About Fristine Infotech Pvt Ltd
Fristine Infotech Pvt Ltd is an Advanced Zoho Partner in India with offices located in Pune, Mumbai, Chennai, and Bangalore.
Our mission is to provide cutting-edge technology and business support solutions to SMEs. We have supported many SMEs from the Asia Pacific (APAC) region. We have also supported clients in the ANZ region through our subsidiary, FI Digital, located in Australia and New Zealand.
We have worked on 70 projects in more than five countries in industries such as Manufacturing, Retail, Distribution, Logistics, Education, Financial Services, Entertainment, Health and Wellness, and more.
We understand that the requirements of each industry are different. That's why our implementation follows these three steps to ensure we understand and implement a solution that's effective and efficient: 1) Initial scoping and consultation, 2) Assigning a team that understands the requirements, and 3) Project planning, execution, and delivery.
Our team includes the right mix of Business Analysts, Project Leads, Developers, and Integration Specialists to help you with implementation, customization, and on-going maintenance.
Canvas Template Designs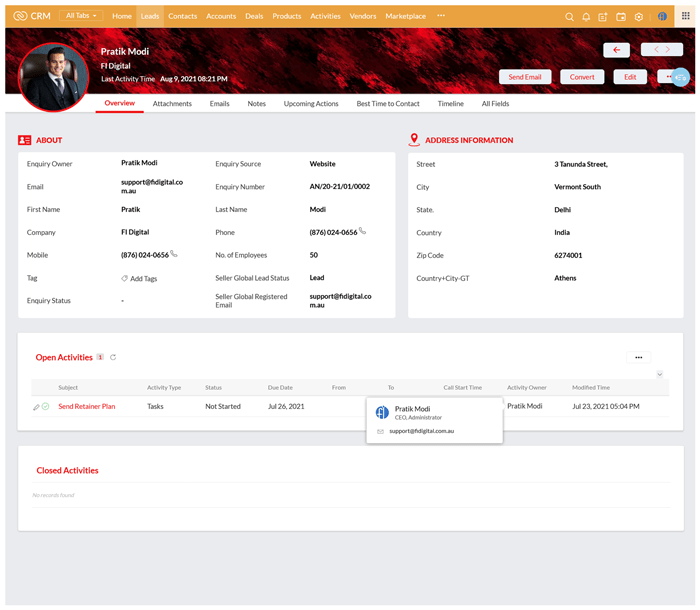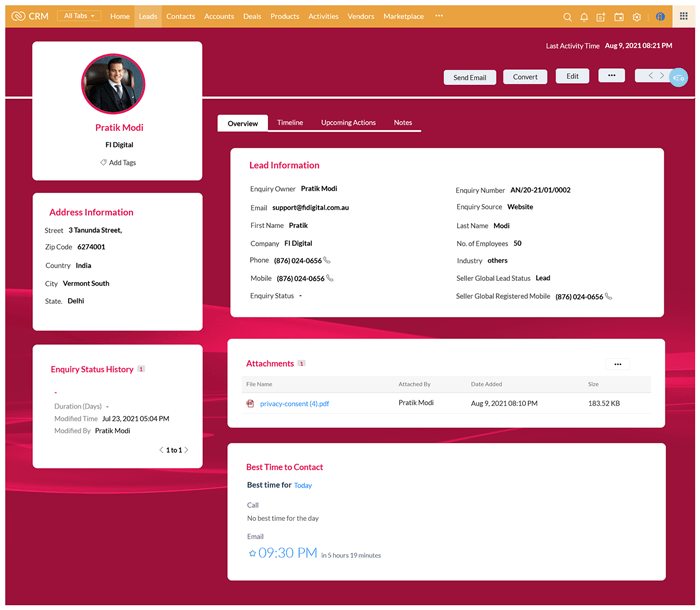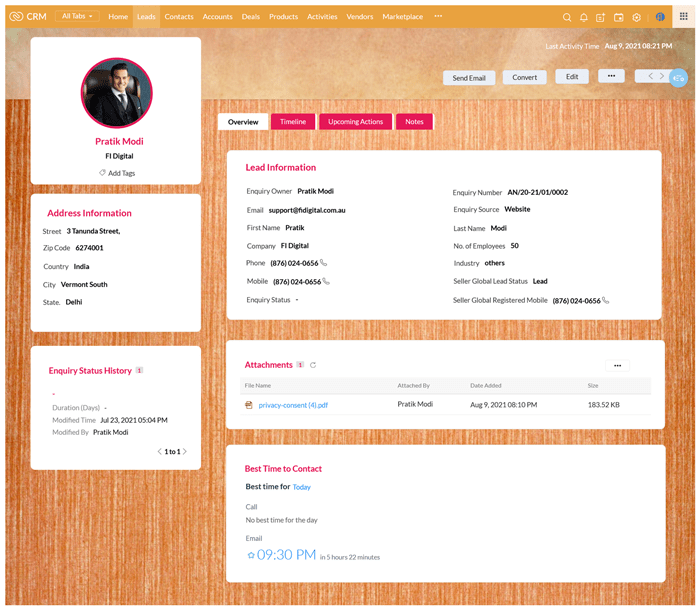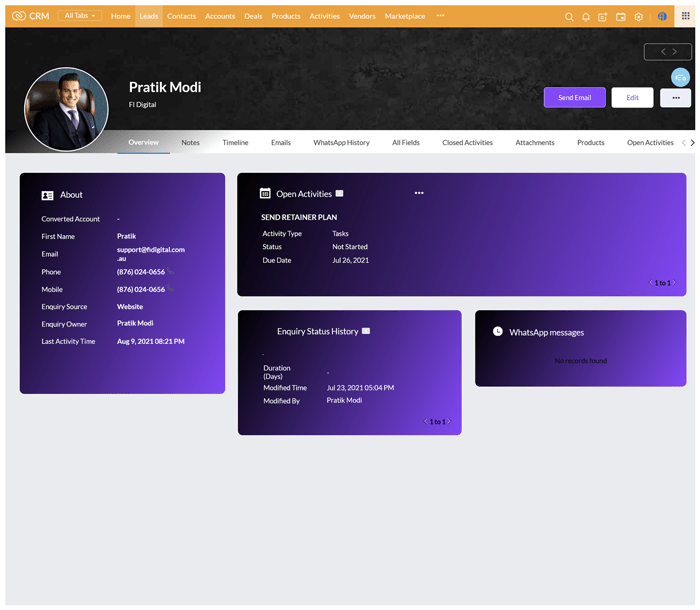 EXPERTISE
Zoho One, Zoho CRM, and Zoho Desk Implementation
CRM Health Evaluation
Customer Experience Strategy
Enterprise Cloud Applications
Support Plans for Zoho Applications
What our customers have to say:
"The team at Fristine Infotech is really understanding and patient with our requirements. We have automated our end-to-end sales process, and we have many team members who are new to the technology, but the solution provided by Fristine Infotech has helped them come on board and adopt Zoho CRM. We are very happy with their service and would like to keep the engagement going on an as-needed basis. We highly recommend Fristine Infotech for CRM implementation and managed services."
"We have a very complex quoting process, we did lot of research but no one else could help us. I would recommend FI Digital for all your process automation, sales, and post-sales operations. They are great at designing and communicating a solution. Highly recommended!"
Pratik Modi
+61-452-215-292

401, Arissa Avenue, Fountain Road, Kharadi, Pune, Maharashtra, India