Back
FAIRCHANCE FOR CRM | Pakistan
About FAIRCHANCE FOR CRM
As the name suggests, FAIRCHANCE FOR CRM focuses on giving customers a fair chance when deploying Zoho CRM and various other B2B IT solutions globally. Based in Lahore, Pakistan, we are an Advance Zoho Partner, specializing in the Zoho ecosystem.
Whether you are planning to set up a new solution from scratch or migrate to a Zoho product, or if you need specific customizations made to Zoho software, FAIRCHANCE FOR CRM has got you covered! We do not limit our services to either SME or enterprise; we are happy to innovate and provide solutions to every business, regardless of their size or industry.
In addition to helping our customers choose and implement the right Zoho products for their business, we go the extra mile and offer continuous, ongoing support. Our dedicated work ethic has so far helped us work with 500+ clients on 1000+ projects. Our main goal is to implement an efficient system for our customers to centralize several key elements of their business, building a more productive and cost-effective business model.
At FAIRCHANCE FOR CRM, we understand the importance of personalizing a product according to the user's and business's unique requirements. Custom functions and themes in CRM can be quickly and successfully delivered. With Canvas templates, we can add a personal touch to your user experience and make it distinctive.
We are also well known for our diligent and competent team. With 7 years of experience under our sleeves, we are happy to take on more complex, personalized projects to resolve any pain point your business might be facing.
Canvas Template Designs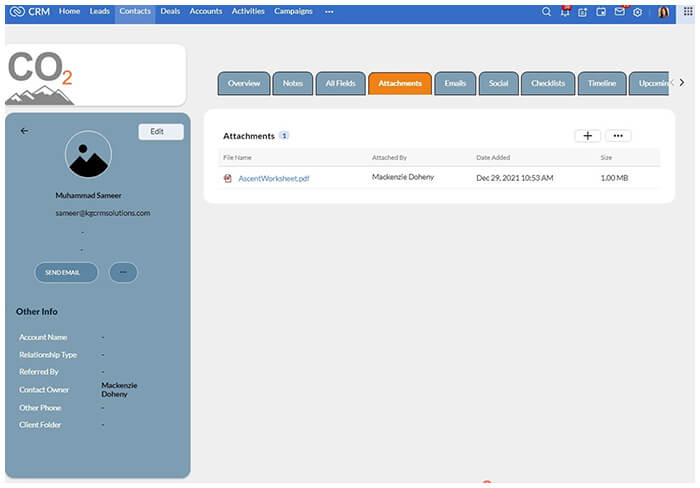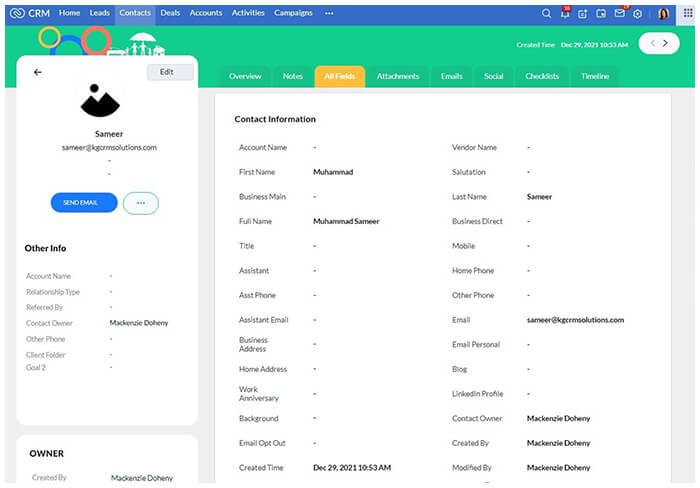 Expertise
Zoho consulting and implementation
Data migration
Sales funnel flow design
Customization
API integrations
What our customers have to say
"Shehbaz is a master of his trade and his knowledge of Zoho is extensive. He presented me with a solution for Zoho that was simple but effective. Work was delivered in a timely manner and was top quality. Highly recommended!"
Sukhpreet Singh,
Managing Director, Budget Floors
"Shehbaz is an excellent Zoho expert. He is at the top of the top freelancers offering Zoho Platform Services. If anyone wants to try to make the impossible to possible, they should definitely choose Shehbaz for his extraordinary services. I 100% recommend him to everyone.
Salvador Garcia,
CEO , Audioonline
"Shehbaz and his team performed quality work for me on Zoho at a competitive price. He has amazing after-project support and has always been quick to respond to me to address any issues I've faced. Overall, I strongly recommend him."
Adam Clarke,
Director, channel bio.
"Shehbaz did a great job using Zoho to give us exactly what we wanted on our website. Now we can interact with our potential customers!"
Andy Battelle,
CEO, Ninja Window Cleaning
"Shehbaz is very knowledgeable about Zoho and did a great work on our Zoho integration."
Kevin Shen,
Business Development, A&K Building Materials
Shehbaz Hussain
+92-321-4234804

Office No. 23, 4th Floor, Madina Tower, Ferozepur Road, Lahore, Pakistan