Back
Digital Transformation Management | United States
About Digital Transformation Management
Digital Transformation Management is a unique full-service telecom and CRM agency which focuses on sales, support, and operations and uses cutting edge technologies. Based in Florida, United States, we service businesses of all sizes.
As a Zoho Premium Partner, Digital Transformation Management customizes, integrates, and implements Zoho solutions for clients. We understand that the real power of any system comes from the user and the way it is implemented. We offer best practices and speak from extensive experience, as we are not only a Zoho vendor, but a customer as well.
By bringing forth our expertise in telecommunication and CRM to integrate telecom API with your CRM, we make your sales journey quicker and easier. Customized CRM themes also play a major role in speeding up the sales journey by making it easier than ever before to fetch necessary, relevant data. Our team of visual designers and web developers design and implement Canvas templates that meet your industry needs and business requirements.
If you're looking for an innovative marketing professional with a proven track record of executing digital marketing strategies resulting in a business's growth and profitability to help you achieve new heights, look no further. You're in the right place.
Canvas Template Designs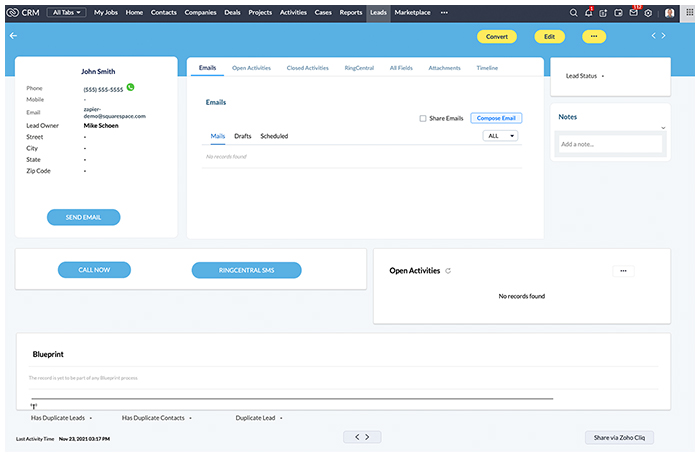 Expertise
Digital transformation of your organization
CRM and workflow automation
Internet marketing and web development
Telecom and bandwidth sales
Languages
English
Hungarian
Spanish
Russian
What our customers have to say
"Matt has created an end-to-end workflow process tool for our very busy online loan company. Managing numerous open files in various stages of completion remotely would be a nightmare without Matt's creation."
Kevin Gordon,
CEO, Coast 2 Coast Lenders
"Matt and his team have been great at helping us implement Zoho One at our company. He helped us map out our system and then helped us implement it. Along the way, he taught us the ins and outs of Zoho One so that we could start doing the work on our own as well."
Avi Levinson,
Vice President, Royal York Property Management
Matyas Kakuk
+1-561-331-5360

501 East Olas Blvd, Suite 200 and 300, Fort Lauderdale, FL 33301, Florida, United States