Back
Analiz Consultancy | United Arab Emirates
About Analiz Consultancy
Established in 2020, Analiz Consultancy LLC is a UAE-based boutique consultancy firm with over 10 years of previous experience in CRM systems and a wealth of hands-on technical, operational, and training experience.
We categorize our services as left brain (creative) and right brain (technical). The left brain, inspiring creativity, and imagination, is where we showcase our digital arts and crafts, with a range of ingenious and exceptional digital creative services. The right brain, responsible for analytical thinking and processing, is where we introduce our range of solutions for complex projects that require deep work and heavy focus.
We support companies of any size in consulting, customizing, and implementing new solutions to meet their budget. We have worked with businesses in the Hospitality, Healthcare, Retail, Trading, Media and Events, and Manufacturing industries to name just a few.
Our core expertise is supporting businesses with new or existing technology and platform infrastructures with data management, adoption, skills training, and operational support.
Canvas Template Designs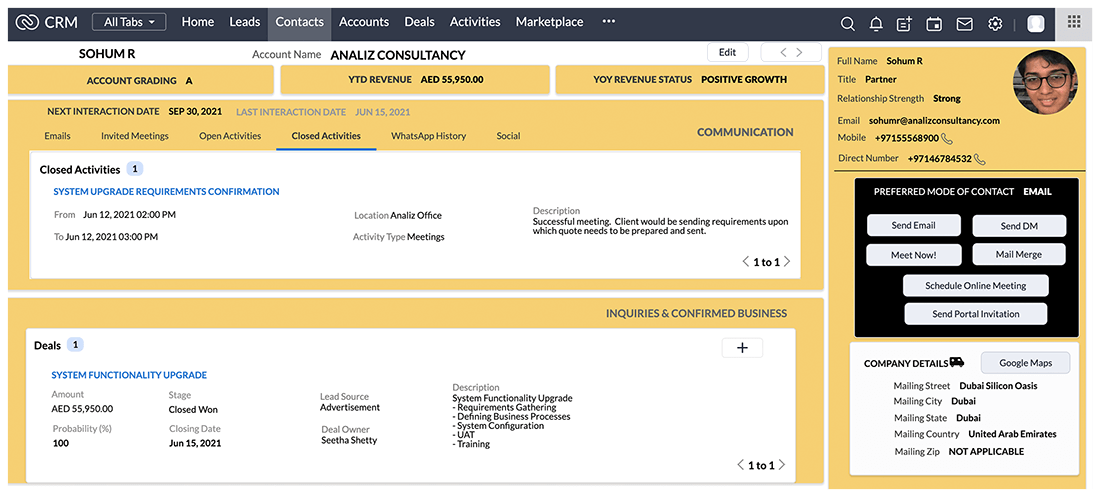 What our customers have to say:
"We at MSBM Gulf were facing a lot of challenges maintaining records of the new opportunities and leads we were bringing in, resulting in missed opportunities. Through consultation with Analiz, we were able to review our business processes in detail, identify many loopholes, and develop a structured action plan. Analiz helped us evaluate different solutions, giving us total transparency into the pros and cons of each solution to help us make an informed decision. Analiz streamlined our sales and marketing processes by implementing a CRM system and helped us increase our revenue through the integration of various channels such as WhatsApp, website, social media, and telephony in one platform so that we never miss another lead or opportunity. And it was all very cost effective. We highly recommend Analiz to any business who is looking to grow their business by implementing the latest technology."