Summarizing our revamped Zoho Campaigns-Zoho CRM integration
Aimed at overcoming the challenges in the flow of data from CRM to Campaigns, the new version is simpler to configure and manage. Watch this webinar to learn more about it. 
Q&A 
We couldn't attend to all the questions during our webinar; however, we have answered some important ones here.
Q1. What are the modules that I can sync in the new version of the Campaigns-CRM integration?
A1: In the new version, you can sync your leads, contacts, and custom modules from Zoho CRM. They're all instantaneous. Even the related accounts and deals are synced instantaneously and automatically. Unlike the previous version, there's no need to create separate syncs for them.
The instantaneous sync also means that all the records inside a module are imported into Campaigns. However, you can mark them as marketing and non-marketing inside Zoho Campaigns and pay only for the marketing contacts. 
Read more about the new version here. 
Q2. Will my current syncs stop when I migrate to the new version?
A2: No, your current syncs will remain intact till September 30, 2022. The syncs you create after migrating to the new version alone works differently. 
Q3. Will contacts be removed from campaigns' segments if the related field is changed in CRM?
A3: Yes, they'll be removed instantaneously. In fact, the main objective of the new version is to sync data instantaneously from CRM to Campaigns. 
Q4. When I move to the new version, could a contact that's opted out from email marketing earlier enter Zoho Campaigns again?
A4: No, they'll continue to remain in the do-not-mail list of Zoho Campaigns. 
 Q5. Does the new version impact our subscription cost?
A5: No, there are no additional charges for the new version.
However, it comes under the purview of our recent auto-upgrade update. When the volume of contacts you import manually or via syncs exceeds the number of contacts you've purchased, then we automatically upgrade your account to meet the requirement. The equivalent amount is deducted in the next billing cycle. 
 Q6. Will we be able to send emails to secondary email addresses in CRM?
A6: While you can sync the secondary email address of a record to a custom field inside Campaigns, only the primary addresses will be considered for your email campaigns.
Speaker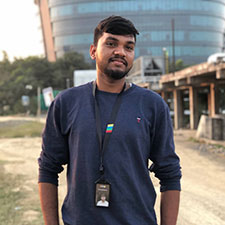 Aravindhan
Product Marketer