Zoho Campaigns Webinars
Learn how email marketing can help you reach and engage with your customers, with Zoho Campaigns webinars.
Sending targeted emails campaigns using the all-new 'Topic Management' setup
'Topic Management', when used smartly, can help you send targeted emails based on the interest of your subscribers. Zoho Campaigns' new set-up makes the process of choosing topics simpler for the end-user, thus improving the overall deliverability of your email campaigns.
Here are the questions asked during the webinar.
How to change the brand name?
In the new setup, you can change the brand name by going to Settings -> Signup Pages and Emails -> Topics Landing Page and then edit it. You can also edit from Contacts -> Manage Topics -> Edit.
What is the difference between marketing and non marketing preference?
While marketing contacts receive all marketing emails, non-marketing contacts are those who cannot receive any marketing emails. Non-marketing emails include transaction emails, which we are planning to provide later in Zoho Campaigns.
How do I remove a 'product' from a brand - product - topic hierarchy?
In case you are a single product brand, you can go to the Brand-> Topic hierarchy, which is a default setting. If you have multiple products under one brand, you can go to Contacts -> Topic Management and delete a product from the set-up.
Can email lists be associated with the topics?
Email lists cannot be associated to topics in the new setup. A list can have multiple contacts associated with multiple topics.
What is 'Erase my Data' in unsubscribe option?
Erase my Data is an option that was provided to help the users of Zoho Campaigns to comply to GDPR. GDPR recommends to provide an option to a user(end-recipient) to completely delete all his information stored.
If we segment our contacts based on products and send the campaigns based on these segments, then how can topic feature different from this functionality?
Segments/Mailing lists are the recipients of an email campaign, where as a topic is the purpose of the email campaign. So segment/mailing lists are totally different.
Can we turn off the option to unsubscribe from organization and only leave the topic unsubscribe?
Yes, you can either unsubscribe or subscribe to topics (which is called Manage Preferences) in your email campaigns. However if the user still wants to unsubscribe from the organization he/she will have an option to unsubscribe from organization in the 'Manage Preference' screen.
How do I delete contacts in the non marketing list, for example when my contact signs-up after unsubscribing two months back.
You can change a contact from non-marketing to marketing or vice-versa once per month by going to Contacts--> All Contacts. Selecting a contact or a group of contacts and changing their 'Subscription Type'. However if the data is from a signup form it will automatically be marked as a marketing contact. You can stop communicating with the contact by adding the email id to the 'No-mail' list or Unsubscribed Contacts List.
You mention "contacts", what about "Leads"? Can we use this tool on our "Leads" ?
Yes you can. But all leads/contacts from your CRM can be synced to the contacts module in Zoho Campaigns only.
If a contact who has given permission doesn't receive an e-mail for a long period of time, consent is considered to be revoked. Is it possible to select these 'dormant' contacts specifically?
Yes, we have an option to view inactive contacts (who haven't opened/received campaigns for the past months) from Contacts-> All Contacts. Choose the filter you will be able to see in the top-left corner.
For a small non-profit that only sends newsletters, do we still have to implement topics? If so, can we only have one topic of "newsletters?"
Yes, you can proceed to have only one topic. But however, we suggest you to use multiple topics and categorise your emails in a way that it is helpful for the end-recipient to choose the category they want to receive.
How do you suggest we work toward initiating this new system if you have 10,000 contacts.
For assigning a group of contacts which are higher, you can use the option to assign topics from a list's detail view by choosing the option given under the dropdown "More"
How to topics in Zoho Campaigns sync with Zoho CRM?
You can go to Contacts-> Sync Services -> Create a new sync and choosing the relevant topics.
Speaker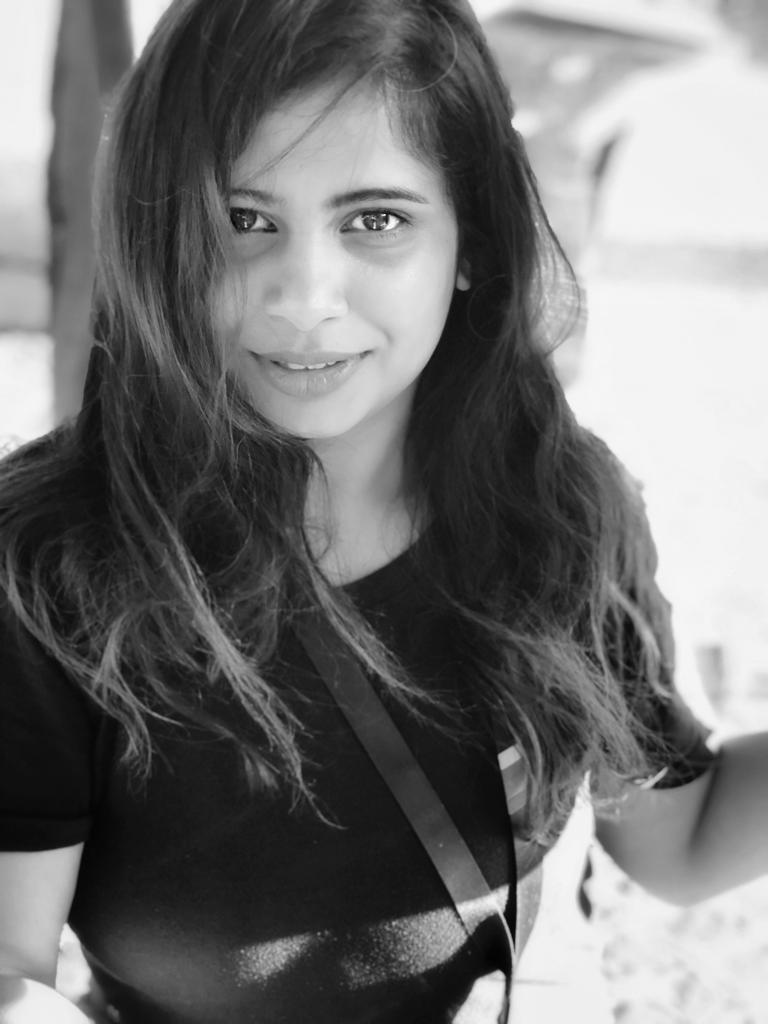 Vipasha Sinha
Product Marketer