Zoho Campaigns Webinars
Learn how email marketing can help you reach and engage with your customers, with Zoho Campaigns webinars.
How to optimize holiday email lists and reports
Take a step back to reflect, analyse, and learn from your email marketing reports to optimize your holiday email lists and also to warm up for the 2021 email marketing strategy.
We have packed up this webinar to discuss and know all about,
1) Guide to lawfully building email lists
2) Holiday email list segmentation
3) Email list report to get ready for the new year
4) Email marketing best practices for 2021
Q & A
Q1) Is it possible to rearrange fields in the signup form?
A1) Yes, it is possible to customize the field, field name, and the overall look of your signup form using our signup form editor. Follow this navigation to select and customize your fields in the selected signup form.
1) Navigate to Contacts
2) Select Signup form
3) Associate the selected signup form with a mailing list
4) Click the edit icon of the selected signup form
5) Select Customize Fields.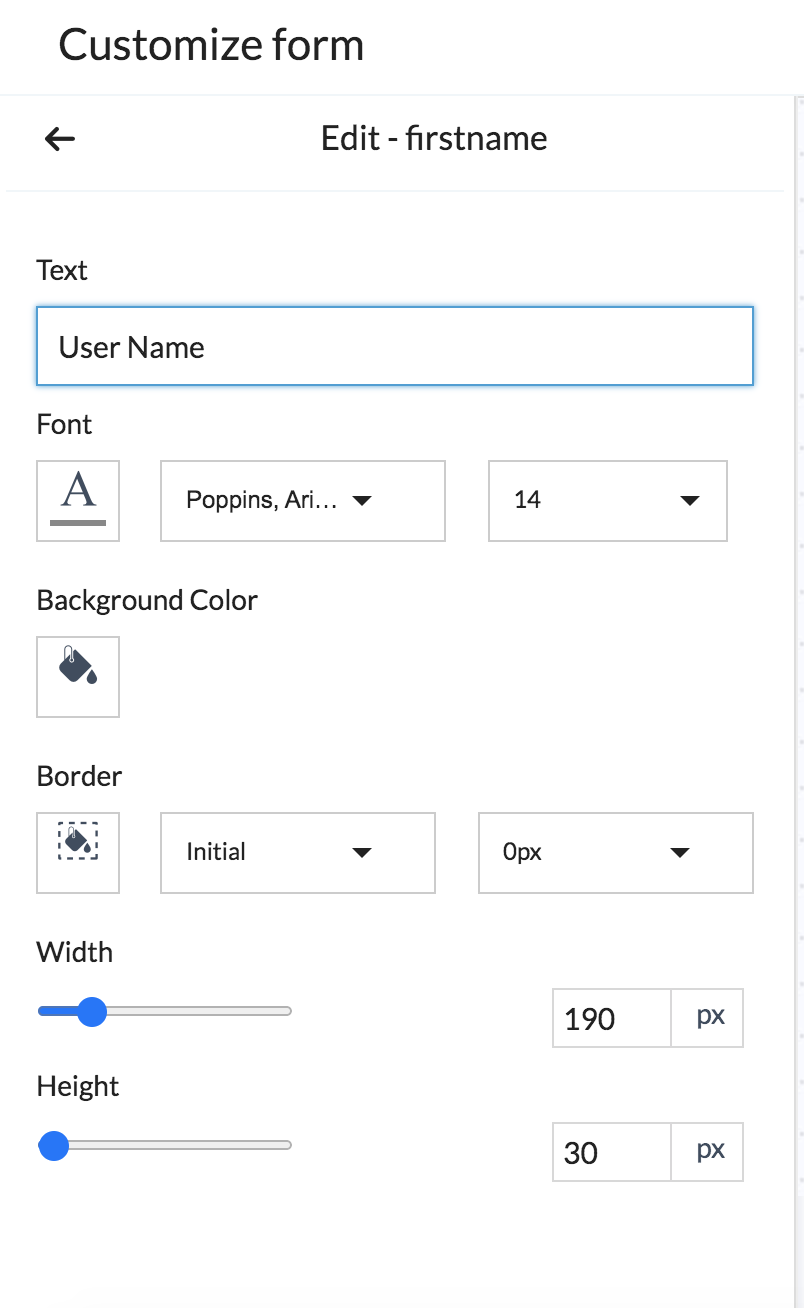 Q2) What is A/B testing?
A2) A/B testing, or split testing is an email marketing feature that enables the user to analyse the performance of two versions of an email campaign.
Two versions of your email campaign can be tested using one of the following parameters
1) Subject line
2) Sender details
3) Email content
The result of the A/B testing process will show the opens and click results of the two campaigns based on which the winning version of the campaign can be declared manually or automatically.
Q3) How can we automatically remove subscribers who no longer want to be associated with a particular mailing list?
A3) One of the crucial email marketing best practices to remove inactive or uninterested subscribers from the email lists, is to add the "Unsubscribe" button at the bottom of your email campaign footer. This way, the uninterested subscribers can automatically opt-out from the mailing list as soon as they click and confirm the unsubscription decision.
To manually remove inactive contacts you can move them to the Do-Not mail list by following the steps below.
1) Navigate to Contacts
2) Select All Contacts
3) Click More
4) Select, Add to Do-Not mail
Q4) I have attached links to my blogs and webinars in my weekly newsletter. Is it possible to get a detailed report about the attached link?
A4) Yes, you can get a complete report of the link in your email campaign with the help of Click Activity report.
Click Activity gives a detailed report of the clicks made in a selected email campaign. There are two types of email report under click activity which are as follows:
Link Clicks - It gives a brief report of tracked or untracked links present in a selected email campaign.
Link Click Map - This is a heat map of your email campaign, which shows the percentage of the click activity made inside your email campaign at multiple places.
Q5) What are email limits and who can set email limits?
A5) Email limits, also known as email policy or email-sending policy, is the email campaign sending limit that an email marketer can set up on a weekly, monthly, or yearly basis. Setting up an email limit is as one of the best practices of email marketing, to respect the boundary of your subscribers by not cluttering their inbox with too many email campaigns.
Email limits can be set up only by the organization administrators. Follow the steps below to set up email limits for your organization
1) Navigate to Setting
2) Click Campaign Policy
3) Select Email Limits
Speaker