Zoho Campaigns Webinars
Learn how email marketing can help you reach and engage with your customers, with Zoho Campaigns webinars.
Email marketing in 2020—data, design, and customers
Email marketing has evolved by far, and with leading trends in the email industry, there's so much a marketer can look forward to. From this session, you can learn about—continued importance of data in creating meaningful emails; deploying interactivity and accessibility into email creation; putting customers at the heart of your email marketing with personalization; understanding customer lifecycle marketing.
Email has ramped up over the last decade, and in 2020, it aims to steer forward into the evolving digital space. As email marketers, it's crucial to balance your brand's traditional email marketing efforts with the curiosity to adapt to new trends and techniques in the industry.
To help you achieve this balance easily, we at Zoho Campaigns recently launched a live webinar called "Email marketing in 2020—all about data, design, and customers." We hosted this session with Kate Barrett, Founder of eFocus Marketing, one of the top email leaders across the globe.
Kate kept the whole session vivid by discussing the five major email marketing predictions and tips of 2020:
1. The post-GDPR landscape is better
2. Using a data-driven approach
3. Putting the customers at the heart of everything you do
4. Making the engagement process easier, accessible, and enjoyable
5. Continuing to make email great
Starting with the impact of General Data Protection Regulation (GDPR), Kate says that mailing lists can be made cleaner and hygienic by cutting down on the disinterested audience and making contact collection a consented process. A sneak-peek at ePrivacy Regulation (ePR) of the European Union also shows how email marketers are getting ready for the current age of email regulations and laws.
Before stepping in to use data in your marketing campaigns, understand whether you know your audience well. From knowing where your audience comes from to determining whether an omnichannel or multichannel approach works for your brand, the steps to discover your audience's data are discussed. Furthermore, Kate divides the data into the following types, typically through a data pyramid (bottom to top):
- Known Data (Psychographic, Demographic, Firmographic)
- Cultural Data
- Contextual Data
- Behavioral Data
- Purchase Data
Additionally, Artificial Intelligence (AI) can be used to trigger the next best action to your subscribers based on the available data.
Moving on, it's important to know what your subscribers need and when they need it in order to make your campaigns more relevant and personalized. Here's where customer lifecycle mapping comes into play, helping you focus on your customers right from the acquisition stage to bringing them to purchase, thereby making them loyal to your brand.
When setting up emails for your subscribers, accessibility and interactivity are the main elements. Using carousels, GIFs, videos, hamburger menus, and more, are some means of creating engaging customer experiences. A few other techniques email marketers can adopt include implementing Accelerated Mobile Pages (AMP) and designing emails for accessibility—people with temporary, situational, or permanent disabilities—as well as making emails compatible with conversational AI bots.
Finally, Kate paves the way for continuing to make email marketing meaningful with the four key attributes of great strategy:
- Relevance - Usefulness
- Convenience - Timeliness
Speaker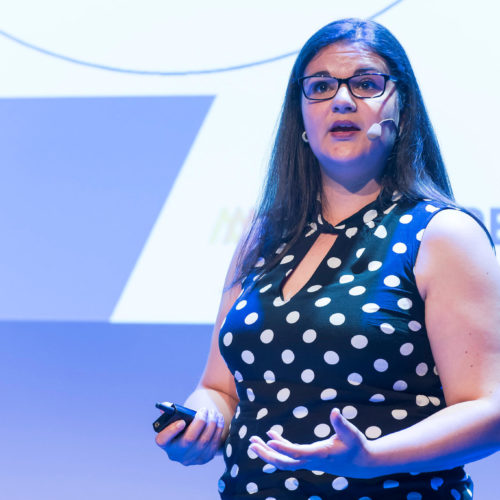 Kate Barrett
Founder, eFocus Marketing