Zoho Campaigns Webinars
Learn how email marketing can help you reach and engage with your customers, with Zoho Campaigns webinars.
Make the Most Out of Your Email Marketing This 2019
It's become a tradition for most of us to take resolutions on New Year's day, setting goals for ourselves hoping for a positive change. With Zoho Campaigns, take resolutions for your email marketing efforts as well, plan and carry out each of your activities successfully and achieve greater results. Watch this webinar to understand the factors that would help you get the most out of your email marketing this year.
Q&A
We couldn't attend to all the questions during our webinar. However, we have answered them in detail here.
Q1. What makes for a good email marketing newsletter?
A1: Let's keep in mind a couple of factors that contribute to a high-quality email newsletter.
Well-personalized content: There is nothing like personalization in the digital world. Make your emails sound personal and targeted to every subscriber by using the data you have about them.
Well-segmented list: Segment your audience based on their data such as age, gender, industry, company size, email activities. This way you would be able to send targeted emails to each segment as you improve your engagement rate.
Responsive email templates: You would have built a perfect email campaign but what is the use of the email isn't responsive across devices? All the email templates from Zoho Campaigns are responsive so worry not! You can also preview how your email would look on different email clients and devices by purchasing Litmus credits or by sending your campaign to your peers.
Good email design: Your email design is as important as your content is. Always use the right colors and CTAs that drive recipients to take actions.
Good email deliverability: One of the most important factors for a successful email marketing is your email deliverability rate. Make sure your emails land in the recipients'v inbox and not in their spam folders. This could be achieved better by following good email marketing practices like domain authentication, list segmentation, etc.
Q2. Could you suggest some ways to maintain a clean email list?
A2: A hygienic email list is important to improve your deliverability rate and decrease the spam rates. Here are a few tips that help you keep your list clean.
Look fo invalid domain addresses such as john@gmailcom, tim@yaho.com, bill.gmail.com, etc and also group email address such as sales@xyzorg.com and system email addresses, and remove them off the list You can do this during the process of importing or adding contacts to your lists to start off good
Remove inactive contacts periodically
Keep a check on your bounce rates. Make sure you do not have any hard bounces in your list. This will affect your email deliverability rate and increases the chance of ISPs blocking your messages
Q3. Can I buy email lists?
A3: Never. Purchasing email lists will negatively impact a lot of things. Email marketers should always contact people who are interested in their service and who has given consent to receive updates from them. Emailing contacts who do not know you is against email marketing laws like the GDPR. This will increase your chances of being marked as a spammer. The best practice is to host signup forms on your website where people can signup to lists out of their own interest.
Q4. What kind of emails encourage customers to engage well with a brand?
A4: Emails are one of the easiest ways to boost customer engagement but sending the right emails matters the most. Increased customer engagement has a positive response in your business.
Welcome emails: Start your journey with customers on the right foot by sending them warm and friendly welcome emails. Appreciate them and tell them about the benefits of joining your mailing list. Include CTAs that drive them to your website and give offers that get them to make an immediate purchase.
Offers and promotions: Keep customers buying from you by giving them offers and gifts occasionally. To make this efficient for you, you can segment your lists in a way that you target the most-engaged and loyal customers to send out the offers.
Reminders: Send reminders to contacts who have left items in their cart. While doing this, make sure you send product recommendations related to the ones they recently checked out. This would drive them to make a purchase.
Contests/Polls/Surveys: Conduct fun games and contest periodically and encourage customers to engage with you. Send them surveys and polls to get feedback of what they feel about your brand. Customer feedback go a long way in helping you improve your business.
Newsletters: Keep your contacts updated on what is happening in your brand. Send them weekly/monthly newsletters promoting your product launches, events, webinars, and so on.
Speaker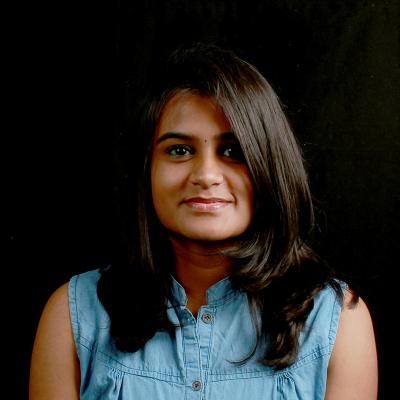 Swathika Mahalakshmi
Product Marketer