Zoho Campaigns Webinars
Learn how email marketing can help you reach and engage with your customers, with Zoho Campaigns webinars.
Getting started with email marketing
From SMBs to enterprise firms, the core goal of any marketer is to make revenue for their business. Reports show that email marketing has driven the highest ROI than any other marketing channel available out there.
Now, how do you get started? What are the steps to follow to get email marketing up and running for your business? How do you measure your email marketing success? Watch this webinar to get your answers to all these questions. Check out the below details to understand what exactly we will cover here.

- Setting your email marketing goals
- Identifying your target audience and building your lists
- Understanding the types of emails you can send
- Creating engaging and personalized email campaigns
- Optimizing your email marketing

There's still more to it. Watch the webinar to know it all.
Q&A
We couldn't attend to all the questions during our webinar. However, we have answered them in detail here.

Q1. Why should a business use email marketing?
A1: Email marketing has been one of the significant reasons behind revenue generation for any business. While you know the benefits of email marketing, there are a lot of reasons as to why a business must use email marketing irrespective of its size and industry type. Some of the sources through which you could generate leads would be your website opt-in forms, events, webinars, tell-a-friend, etc. Now, these leads have to know about your business better, understand how you can help them and build trust in your business. Here is where email marketing comes into the picture. A business should make use of this platform to engage their leads generated, tell them about their products and services, understand leads' pain points and address them with the goal of converting them into happy customers. Above all, with email marketing, a business is able to engage their leads based on their previous interactions, tastes and preferences.

Q2: What is an opt-in form?
A2: Opt-in form is your signup form that can be used to get your visitors to subscribe to your brand and so you can send them your product updates, newsletter, event invites, etc. It is the most credible way through which you can build your mailing list. Signup forms you build through Zoho Campaigns give you vast range of options to customize them and host them on different platform like website, social media, and so on. Read more about how to set up a signup using Zoho Campaigns here.
Q3: Can you share some tips to keep my emails from landing in spam?
A3: Sure. Following the best practices of email marketing reduces the chances of your emails being marked as spam or landing in the spam folder.
1. Use opt-in forms on your webpages so as to collect audience to your mailing list. This way you make sure audience have given their consent to receive updates from you.
2. Give an option in your email campaign for recipients to update their areas of interest. This way you stay updated about their tastes and preferences and you emails can be framed relevantly.
3. Personalize your emails wherever possible so your recipients will develop a connection with your brand and start engaging more with you.
4. Authenticate your domain which is the most significant setup to move towards the reputed sender zone. Read more about how to set up domain authentication in Zoho Campaigns. And check out some of the best practices on email deliverability.
5. Optimize your sending time. Send your emails at a time when the recipient is more likely to open their email. Most fo the email service providers give you options to schedule your emails at your recipient's time zone. Read more about Zoho Campaigns helps you send emails at the recipient time zone.
Q4: Do we need to include contacts' first name, last name, etc., when we create the mailing list?
A4: While email address is mandatory, information like first name,, last name, company etc are optional. But, it is always a good practice to include them so you can personalise your email by using these data. Check our help guide on how you can use merge tags to personalise your email content.
Q5: Is dynamic content only based on geography or any other attributes of contacts too?
A5: You can use dynamic content based on any data you have about your contacts. It can be contact's country, state, age, interests, and more. Here is how you can use dynamic content to create targeted email content.
Q6: Is there something called RSS feed in email marketing? What is it used for?
A6: The RSS-to-Email Campaign is an easy way to share and view the website updates without visiting the website. This is done by sending automated campaigns to your contacts when there is an update in the site. Typically, an item in an RSS Campaign will contain a title, concise description, and link to the original content in the website. Read more about it here.
Speaker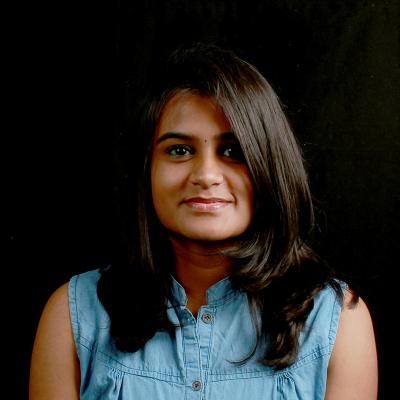 Swathika Mahalakshmi
Product Marketer