Zoho Campaigns Webinars
Learn how email marketing can help you reach and engage with your customers, with Zoho Campaigns webinars.
9 common mistakes that an email marketer does and how to avoid

Emails have become an essential part of our lives and statistics show that, on a daily basis, 269 billion emails are sent. But not many marketers are doing emails the right way and it is only common to see them fret over unsubscribes and spam traps. If you are one of them, it is high time you analyze those mistakes you have been doing in your email marketing. After all, email marketing is all about understanding what your customers want and delivering them the best way possible.

In this webinar, we have John Walsh, an expert in the email marketing industry, discuss the 9 worse mistakes that email marketers commonly do and how to avoid them. Making these small adjustments will help your email marketing go a long way. Wait no further and watch the video!

Q1: Is the word COVID becoming a spam trigger?
A1: Yes, it is a spam trigger. The word COVID in Corona virus disease is a spam keyword so be careful when you are using it. Do not use it too often in your email. I personally approach it by using it in the pre-header and not in the subject line.
Q2: How do you add pre-header to your email?
A2: It is pretty straight forward. The email marketing tool that you are using will have the pre-header template at the top of your email campaign and you can fill a pre-header that summarizes your email campaign.

Q3: Is there any issue with bulk email sending with Zoho Campaigns? I f so, do you suggest smaller batches?
A3: Yes, of course. We recommend that you send emails in smaller batches if the volume of your lists is too high. For example, let's say you have a list sized 50,000 contacts. Your email should be sent in three batches in this case.
Q4: We do a weekly email. Are you saying that it is too much. We do weekly campaigns based on topics for our industry. Monday | Wednesday | Friday are for social media posts, Tuesday is for email, and Thursday is for blogs/vlogs. This is our content strategy. Any thoughts?
A4: It is quite a good strategy. And as for your emailing frequency, one email per week is absolutely a good number. From our experience keeping less than or equal to two emails per week is advisable. It is not a bad idea to email on a daily basis as well but make sure your content haimprs a meaning and different purpose every other day.
Q5: What would be defined as a successful email campaign? Any definition for conversion rates with respect to open and click rates?
A5: Yes. So, what is successful to me is based on improving your success rate over time. So industry wise, open rates are about 20% or may be 25% depending on your industry. Click rates are about 3% and conversion rates are below 1%. But those are industry averages and that is kind of where you want to start. And if you want to try to improve upon that, these tips and advice might help you work on it. Hope this helps!
Q6: What is a typical click rate?
A6: I would say about 3% but it again depends on the type of email campaign you are sending. If you are sending an email campaign with too many links in it, for example, a newsletter, you have higher chances for a good click rate because recipients have more items to click and choose from where as for an email that has one or two links, you may get lesser click rate. So I recommend that you decide your click rate with 3% as the average.

Q7: What are some of the keywords for a good open rate?
A7: It completely depends upon your industry and audience. Having questions in your subject line is a good idea. Using the word free works good provided your intention is genuine but again you need to be careful while using it as it is a spam word.
Q8: How frequent or how many times can we follow up after our initial email to our prospects?
A8: Talking about frequency on email send, you may want to wait at least a day or two to send your follow up. I would recommend that you can send a follow up after two days, wait for the response and if there isn't any response from the recipient, you may have to follow up shortly. So you can try to follow up with at least 3 emails and if you do not receive from any of recipeint, you may have to look at your email strategy again or not disturb them again.
Q9: If we have a database of email addresses, not sure about consent, can we still send commercial email blasts?
A9: Yes, if you are not sure about consent, then it is very tricky. The best advice to give you there if you are not sure about consent is to email them asking for their consent, just to make sure that you are not sending emails to people who don't want to hear from you. If you send emails to a large group of people who do not want to hear from you, it may damage your reputation. The recommendation I can give if you do not know if you have consent or not is to put out a note 'do you still want to hear from us?' and then send the email to the database. Even better, segment the database based on different conditions, use the right words and be respectful with your tone. Also, see if your contacts have opened or clicked your previous emails and this shows that you kind of have their consent. If there is no response from your contacts to your current email, it is better to not contact them again or try adjusting email marketing strategy.
Speaker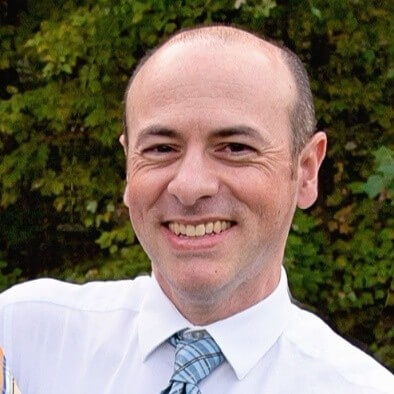 John Walsh
Email Marketing Manager, BGEA