Zoho Campaigns Webinars
Learn how email marketing can help you reach and engage with your customers, with Zoho Campaigns webinars.
Bad data is the plastic of email marketing
As an email marketer, you have always valued the importance of data. We all know that good data equates to engagement. Then what about bad data?
Yes, bad data can be that chink in the armour that can affect your email marketing resulting loss of returns. Here's Skip Fidura, an email marketing expert, explaining how bad data will cost your business a lot of money.
Q&A
Q1. What do you mean by bad data? Is it the wrong data or an invalid email address?
A1. Wrong data could be something that is incomplete, not accurate and the wrong client getting into your email list. It could also be the right data getting into the wrong list.
Q2. What would you do if you're getting a lot of soft bounces in your email campaigns?
A2. Before getting into the solution to soft bounces, let's get the basics right. So, soft bounces occur due to short term issues like:
i. The recipients' mailbox was full and thus it bounced your email
ii. The server was down and your email bounced
iii. The message was too large for the recipients' inbox and thus it bounced your email
So, it's a temporary delivery failure and some of the best ways to reduce soft bounces include:
Content length: Before sending out the email campaign, test and preview your email content to see if the email is getting clipped. It is always safe to have short email content rather than having long paragraphs trying to convey your message to the subscribers.
Keep an eye on the bounces: Get the list of email addresses which bounced your email campaigns. Ensure to validate the data and reach out to them personally to see if they're interested in receiving further emails from you. By doing this, you build a personal relationship with your subscribers and get to know the loyal ones.
Relevant content: Most of your subscribers wouldn't know that due to soft bounces they would not be receiving a lot of emails. The only solution is to acquaint them of this and send emails once in a while reminding them to clean their inbox. This will allow the emails to smoothly land in their inboxes without any bounces.
Q3. What's the ideal strategy to get good data?
A3. There is no ideal strategy to get good data because it depends on the type of business. For example, if you're an online shopping platform, you can get good data by getting details of the people who've shopped from your platform. Moreover, if you're a small business owner running an offline store, then you could get details of people visiting your store and start sending them emails. Well, if you're a B2B company, you can get data from people attending your webinars, events, meetups, etc.
Also, another way of getting good data is by putting up a signup form on your website. This helps visitors to decide if they would want an update from you and they sign up. This way, you make sure that you're sending emails to people who're really interested in hearing from you.
Bonus- While creating a signup form, ensure that you opt for double-opt-in so that the people signing up there would get a confirmation email. Thus they will take the extra effort to go to their inboxes and confirm their choice.
Q4. How will we validate if a data is good or not?
A4. You start evaluating your list for quality subscribers. You pick out names and check out the first name field, last name field and validate. Also, if a phone number is added, you will have to check if it has the right number of digits. These are the basic level of tests that could be done in order to identify if a data is valid or not.
Speaker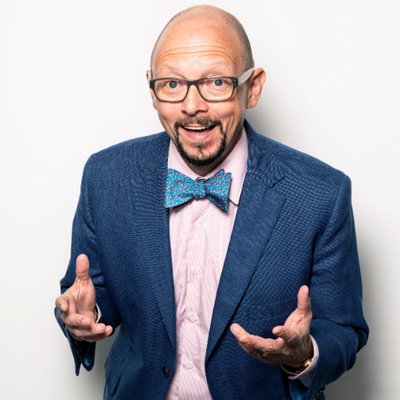 Skip Fidura
Chief Marketing Officer, Overmore Group