Email Marketing for Solo Entreprenuers
Be it a salesperson, a marketer or an overall administrator; a solopreneur has to wear many hats. Zoho Campaigns can be the perfect assistant for the multitasking entrepreneur.
Get Started Now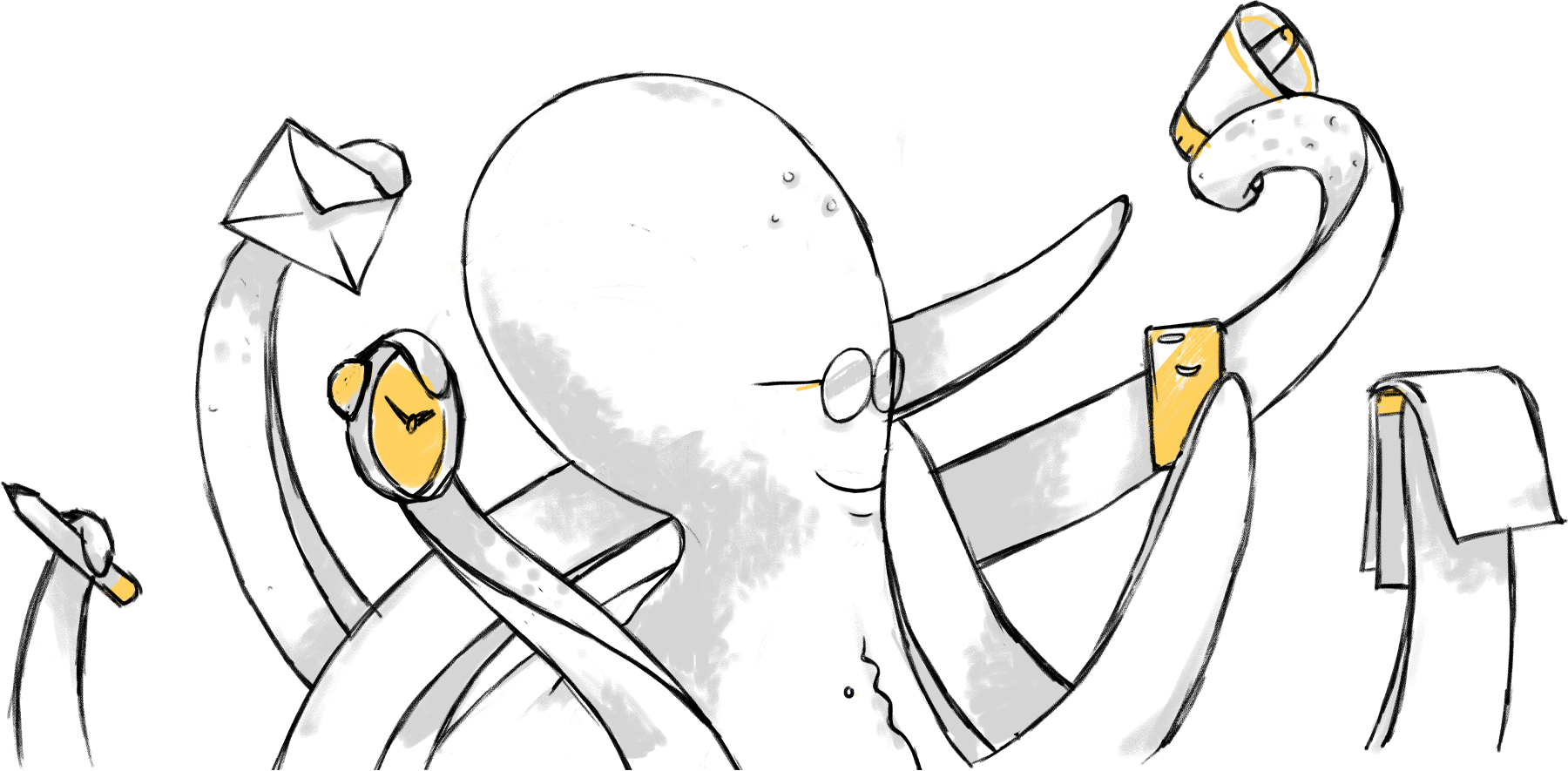 Common problems solopreneurs face
Time crunch
So, you're a one-man army and time is precious. From scouting for new customers to maintaining relationships with existing ones to delivering on time to analyzing feedback, you have to do it all!
Reaching out to new customers
In today's world, people are spoiled for choice and it's important that you promote your brand prominently across platforms. But how do you get more customers? Where do you find prospective clients?
Make a personal connection with your customers
Small businesses thrive on the relationship they share with their customers, often starting with friends and family as their first clients. It's important not to forget them once the business grows, though, and entrepreneurs can find it difficult to stay connected with them.
Follow-ups
Entreprenuers are required to ensure that their potential customer knows everything about their product or service. Customers need to be reminded about different offers or sales through regular follow-ups.
The social media game
No one can deny the importance of social media, and channeling resources and energy on separate campaigns can be exhausting. Some solo entrepreneurs hire a social media marketing agency to do it for them, but that can hurt their bottom line.
Sign-up forms
Autoresponders
Social campaigns
Dynamic Content
A/B testing
Litmus Test
Save time and money
How can Zoho Campaigns help solo entrepreneurs

Sign-up forms

Sign-up forms allow you to add new subscribers to your mailing lists. These forms can be made available on your blog, website, and social media profiles. If visitors like what you're doing, they can choose to receive regular emails from you.

You'll also get a chance to assess the performance of these sign-up forms by seeing the details of your subscribers.

Autoresponders

Autoresponders will make connecting with your audience easier, allowing you to send a series of automated messages depending on subscriber activity. It will also help you personally connect with your customers by sending welcome messages, birthday wishes, and more.

Social campaigns

Social campaigns save you time by giving you the option to create Facebook page campaigns to promote offers and deals. You can also promote email campaigns on Facebook, LinkedIn, and Twitter.

Dynamic Content

Using the Dynamic Content feature, you can ensure that relevant content is displayed to your subscriber, based on set criteria. You can send personalized emails to individuals based on a specific field value and the best part is that you only have to draft one email to send different content to your subscribers.

A/B testing

A/B testing lets you send out two different versions of a single email campaign. You just write two versions of the email and send them to two different sets of subscribers. Afterward, you'll get to see which version performed better, and go ahead with the more successful of the two.

Litmus Test

Litmus Test lets you see how your email content looks on various devices. By 2019, there will be 2.5 billion smartphone users in the world, so a huge chunk of your subscribers will consume your content on their mobile devices. With Litmus Test, you can ensure your content performs well across almost any platform.

Save time and money

Save time and money Stop worrying about designing emails—with our templates, you can compose promotional material in a snap. Whether greetings, business emails, or survey invites, Zoho Campaigns has designs for every occasion. And if you already have an HTML template, you can import it into Campaigns. Zoho Campaigns also gives you the option to customize your email campaign by dragging, dropping, and rearranging images, content blocks, and social media icons.
Get Started
You can start with the free plan—which allows up to 2,000 subscribers in your mailing list and 12,000 emails per month—and as you grow, you can always upgrade your subscription to something that suits you better.
Get Started Now