Given the competition in the industry, entrepreneurs need to make smart choices when investing in their ecommerce email marketing strategies, and sending emails based on audience behavior is ideal. That's why top ecommerce players depend on automation-powered email marketing tools to reach out to their existing and prospective customers.
Because leads interact with your website at various stages, by offering them the right information at the right time, you can gain the traction you need. From the moment they land on your website, to the time when they make a purchase—or when they leave a card abandoned—email marketing can help.
Building customer relations
Getting people to subscribe to your newsletter helps nurture relationships. You can easily do this using forms on your website and other public profiles—and many retail websites choose to place their sign-up forms in the checkout process, when the customer is making a payment.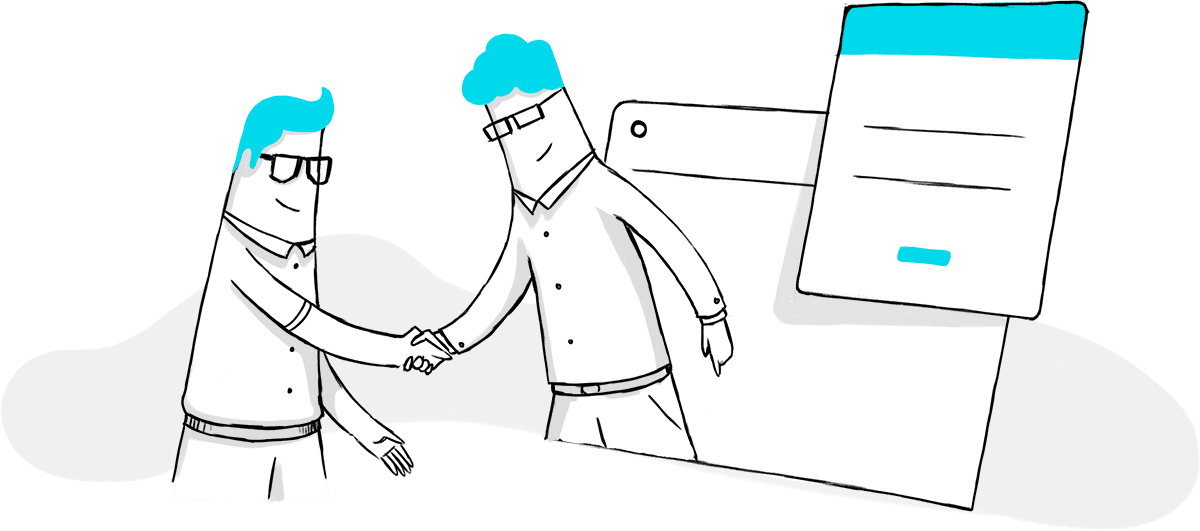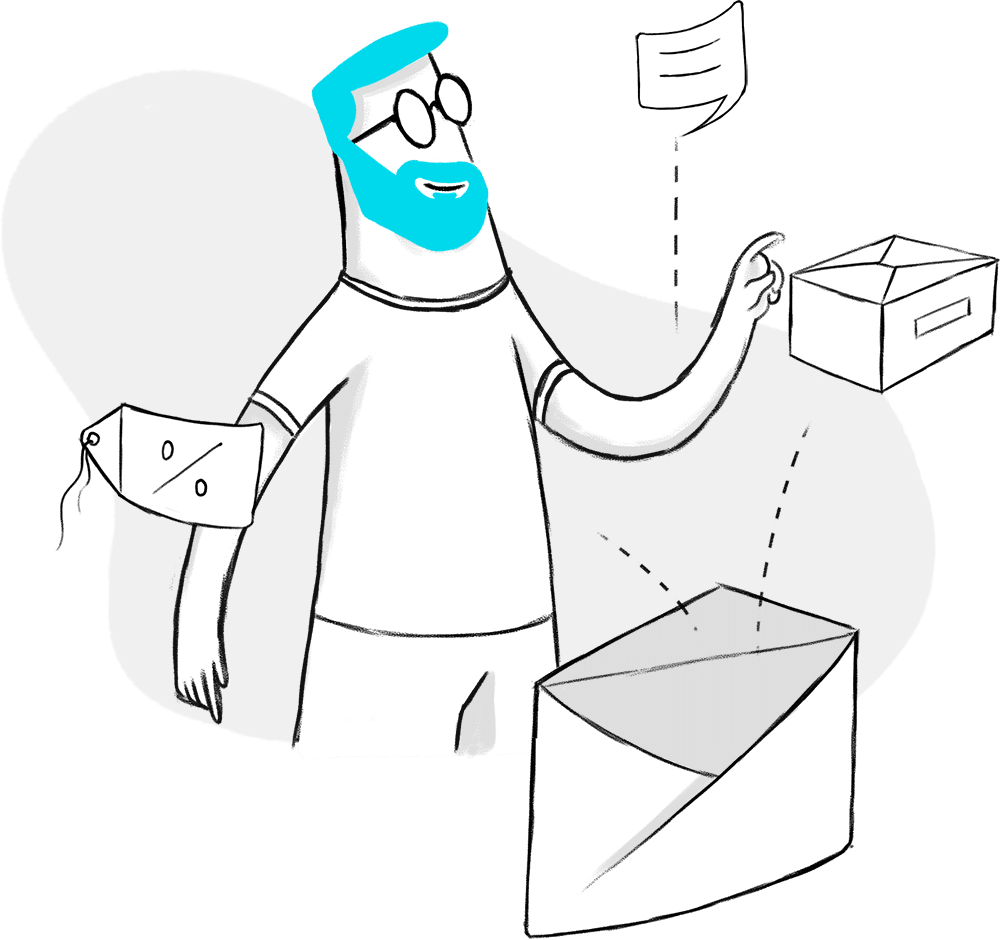 Meet their needs
Customers must know that you have what they need. By using email marketing you can keep them updated about new stock, discounts, and deals.
Personalization also goes a long way. Emails tailored to the tastes of your subscribers will help build healthy relationships with your customers, which in turn will improve business.
The data you collect from your subscribers can come handy. Information as simple as if your subscriber is a male or female will help you target them differently.
Every consumer wants different things from your website. Their past interactions will help you identify their habits and requirements, on which you can base future emails, notifying them in advance about offers on items they might like.
Reward them
Loyal customers aren't just the ones who shop with regularly—they're also the ones who spread the word about your products. You can identify these customers and reward them accordingly, with coupons or vouchers. And many websites send special emails on birthdays and anniversaries to help build brand loyalty.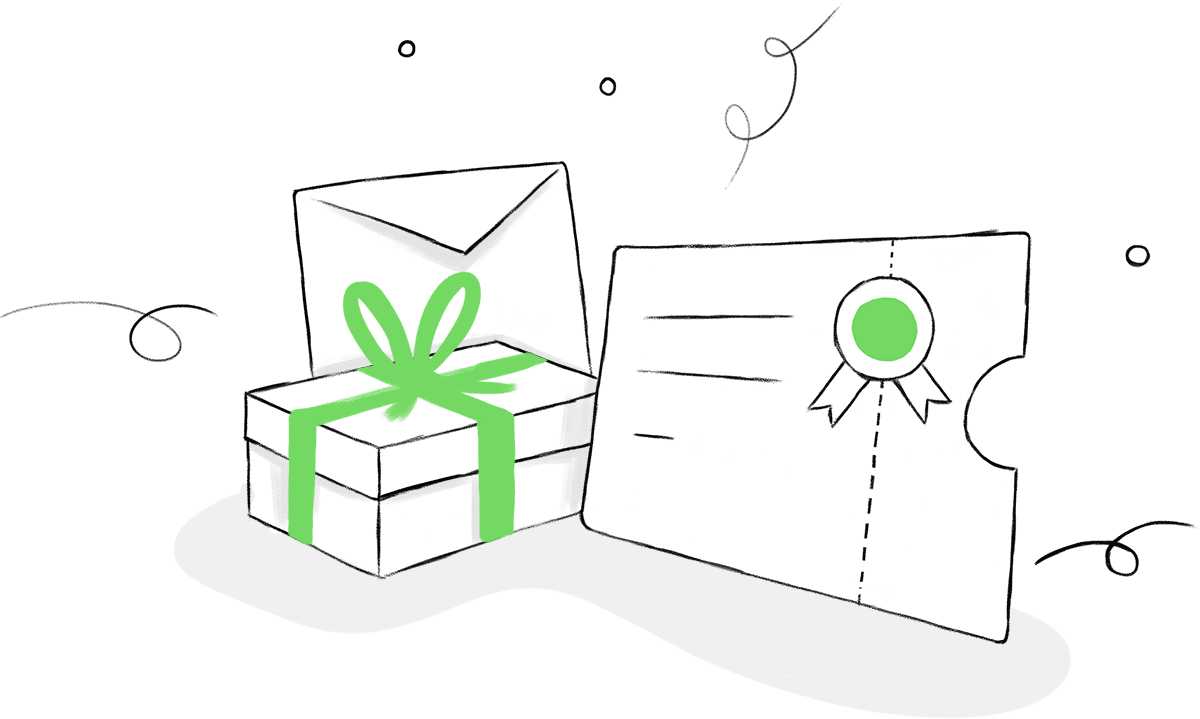 Promotional offers and sale announcements
Whether you're running a discount or launching a new product, customers need to be kept updated—and promotional emails are the way to do it.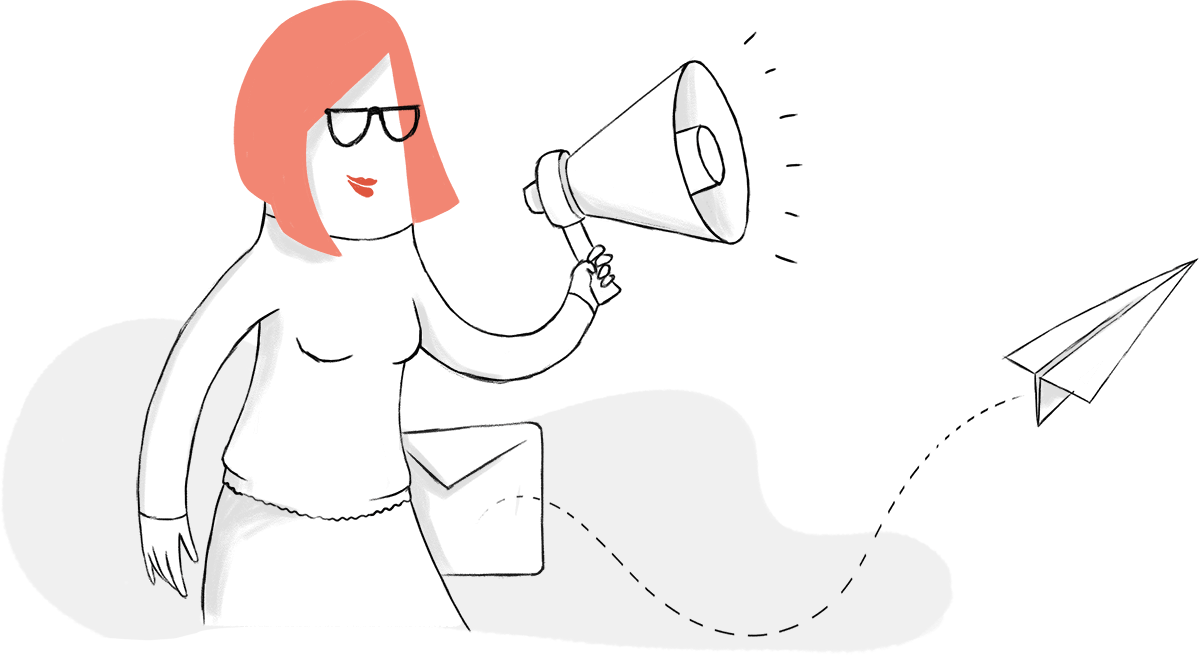 How can Zoho Campaigns help?
More customers
A/B testing
Email templates
Coupon campaigns
Key integrations
Dynamic content
Ecommerce automation
Customized content
Analyze your performance
How can Zoho Campaigns help?
More customers
With Zoho Campaigns you can add new subscribers to your mailing list with sign-up forms included on your website or social media pages. You can choose from one of our prebuilt options or customize the forms to better suit your site design. This will help you build your mailing list and reach out to your customers with offers and updates.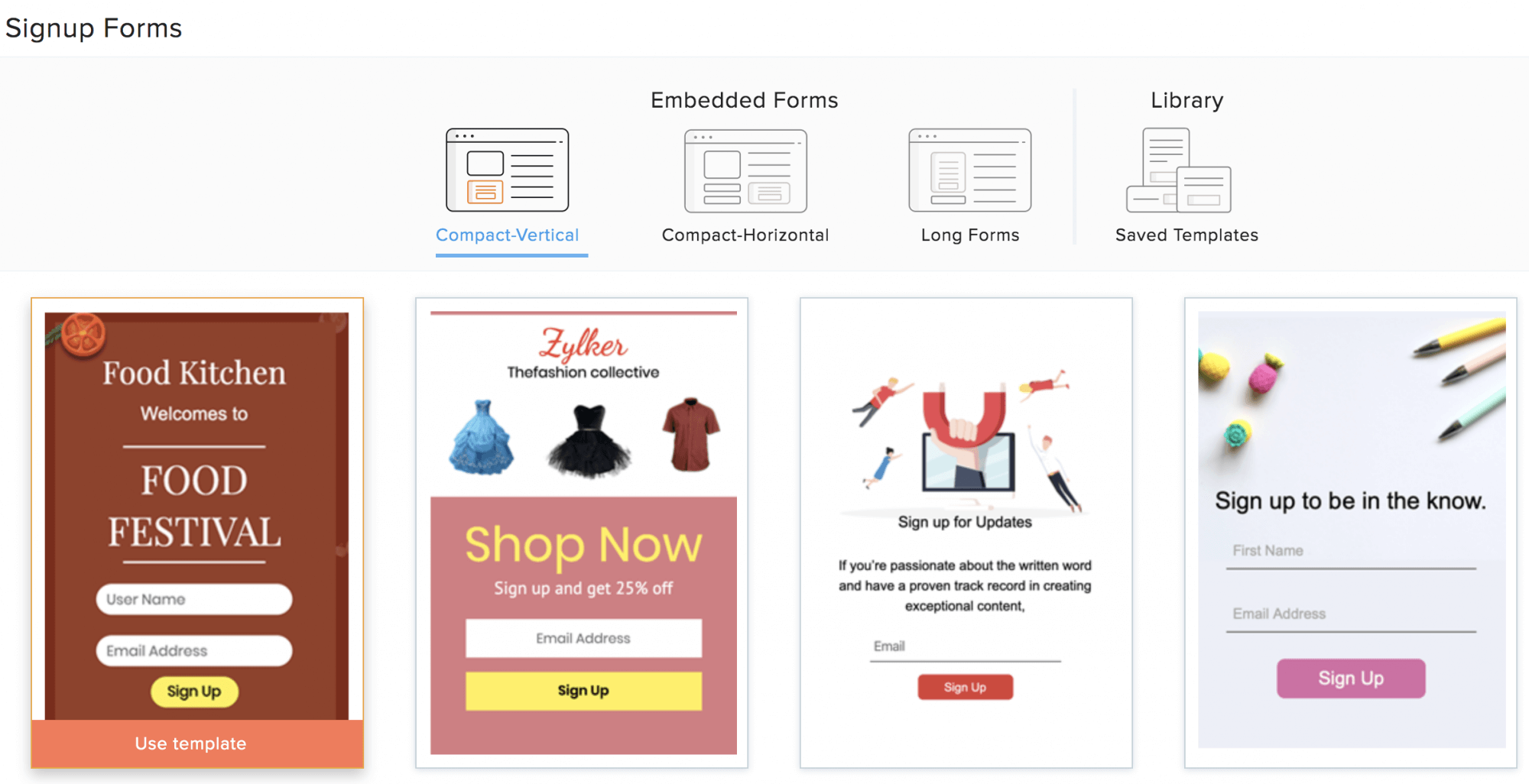 A/B testing
With Zoho Campigns you can create variations on both the subject and the body of your emails to identify the ones with the highest engagement or conversion rate.
Email templates
Reminding potential customers about their abandoned cart; informing them of a holiday sale; sending out promotional campaigns about your brand new collection—Zoho Campaigns' pre-designed templates will help you send interactive and engaging emails. It also allows you to easily add coupons and relevant images to your campaigns.
Coupon campaigns
Offering coupons is one of the best ways to attract more traffic to your site. With Zoho Campaigns you can create email campaigns where every recipient receives a unique coupon code to access special offers. You can use this for special holiday sales or just to reward loyal customers.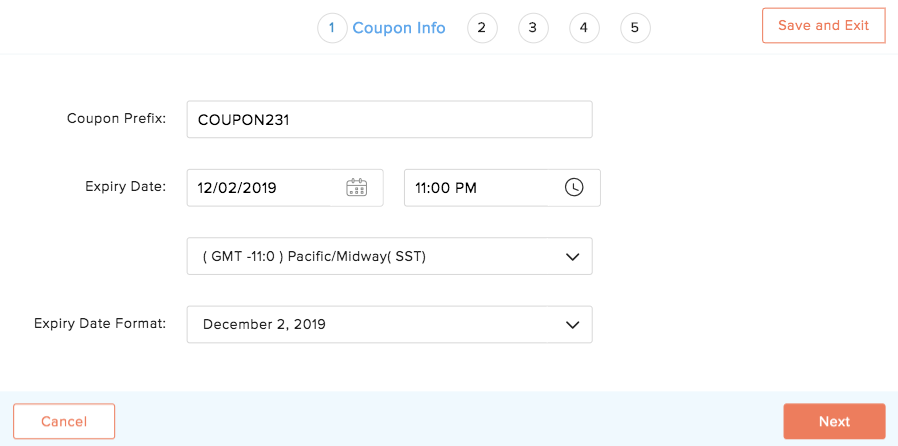 Key integrations
Using Zoho Campaigns, you can now easily connect with your Zoho Commerce, Shopify, WooCommerce, or BigCommerce accounts and improve sales with timely, data-driven and behavior-targeted emails. And you can always rest assured that the data you share will be safe and secure.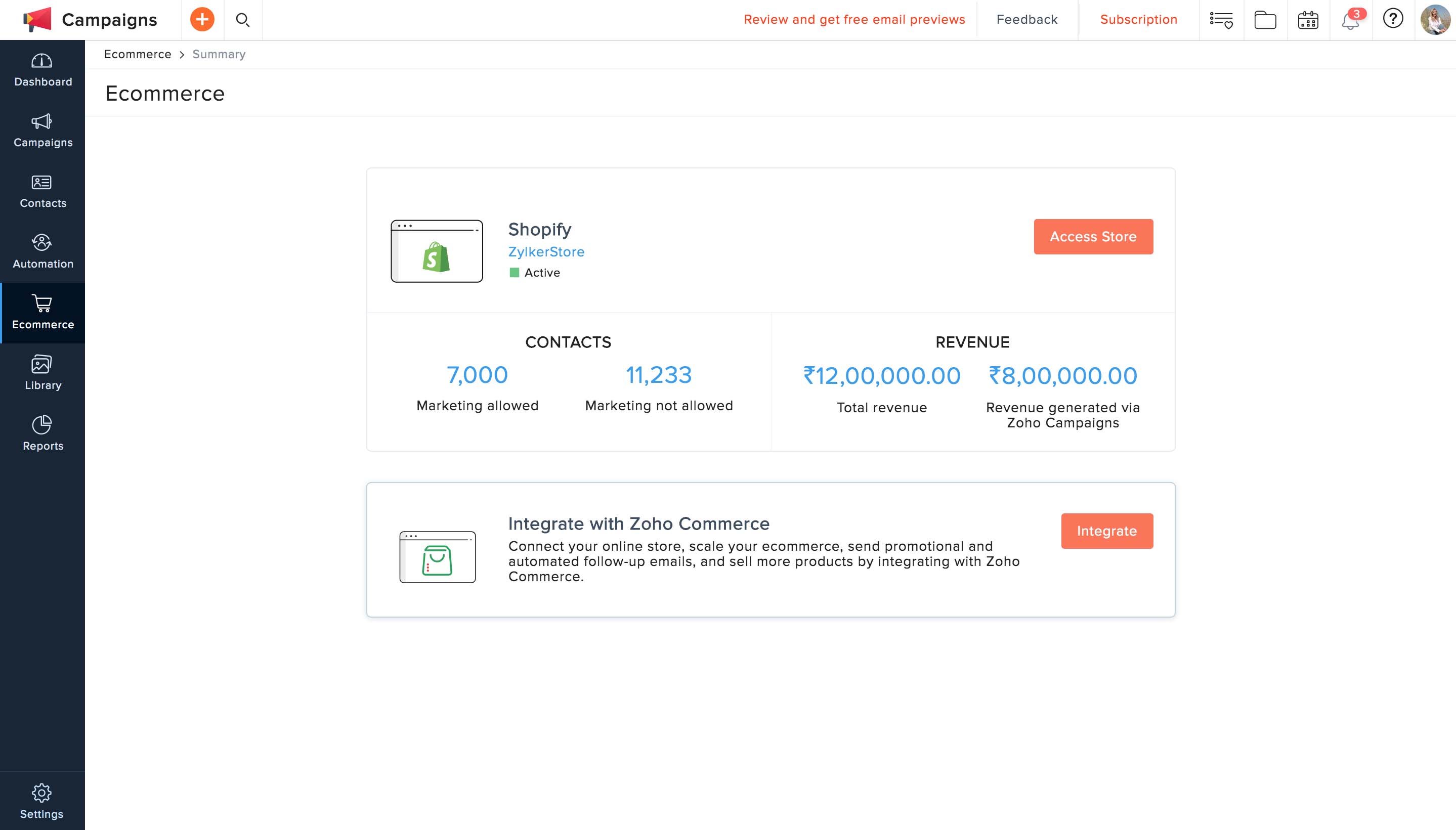 Dynamic content
When it comes to online purchases, you can use this feature to try different upselling and cross-selling techniques in your emails. If you sell phones online, after someone makes a purchase, you can send them follow-up emails about offers on phone covers and scratch guards.
You can also identify users in different countries and target them based on their time zones, so you have a better chance of getting your emails opened.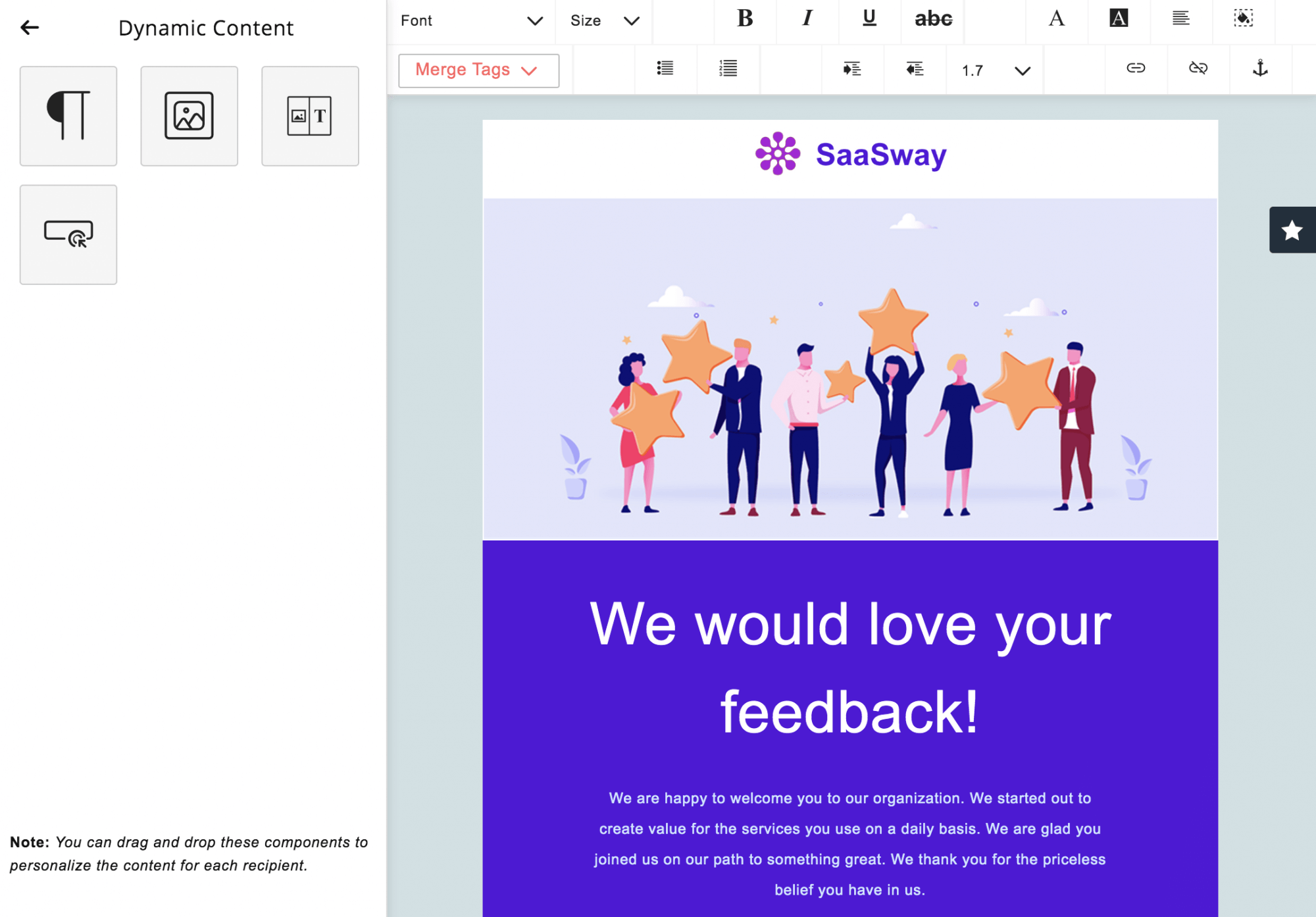 Ecommerce automation
By using our latest feature—drag-and-drop workflows—you can automate your entire communication process. You can send follow-up emails to people who've abandoned their carts, or behaviour-targeted emails to customers who've done business with you in the past. These workflows let you visualize the journey of your leads. Choose one of our predesigned templates or build one yourself using the drag-and-drop workflow builder.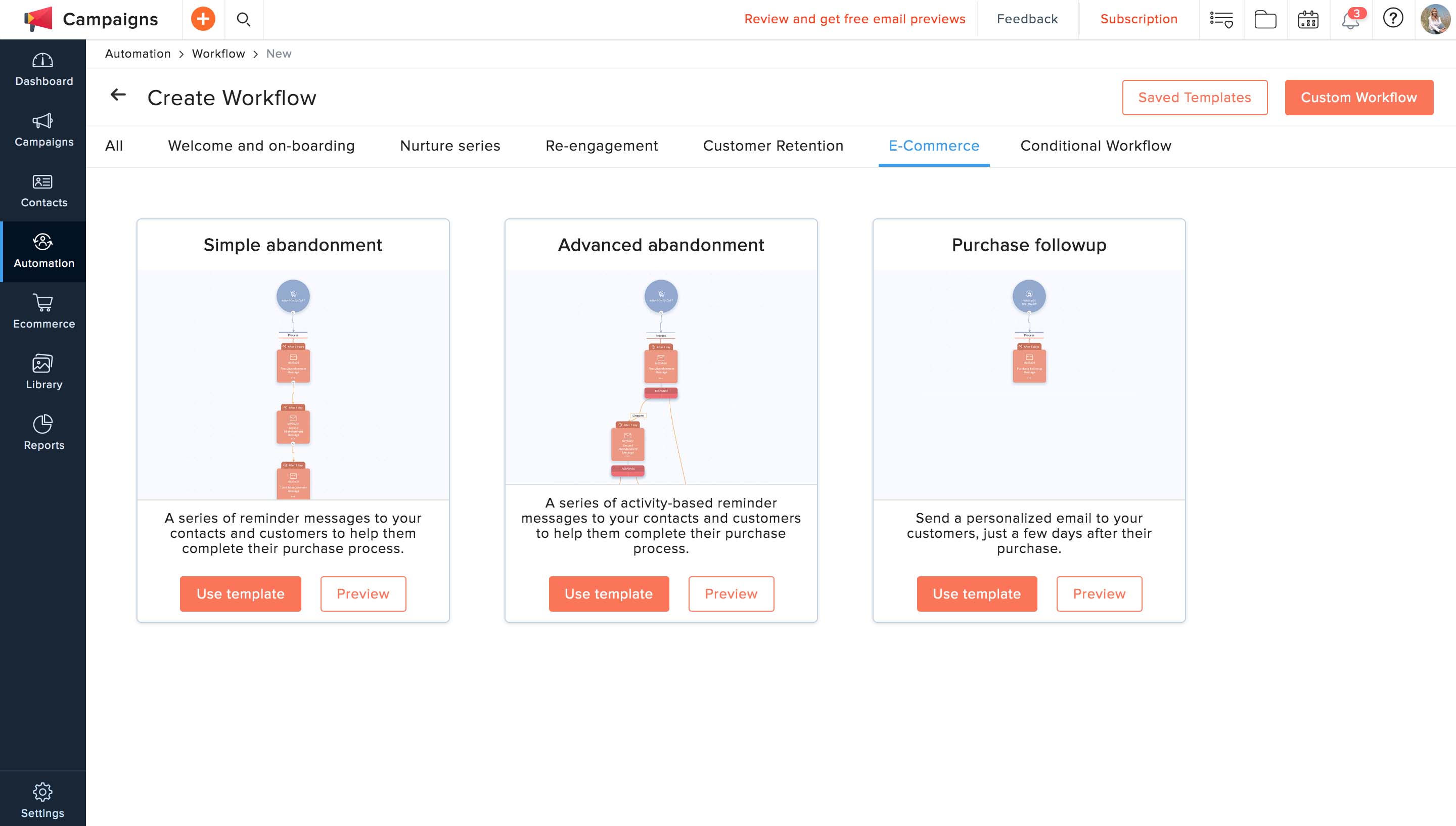 Customized content
Using workfows, you can send relevant follow-up messages based on customer activity, like if they've purchased or not purchased before, or left a cart abandoned. Automation is not just about charting a journey, but customizing and curating content based on actions or responses.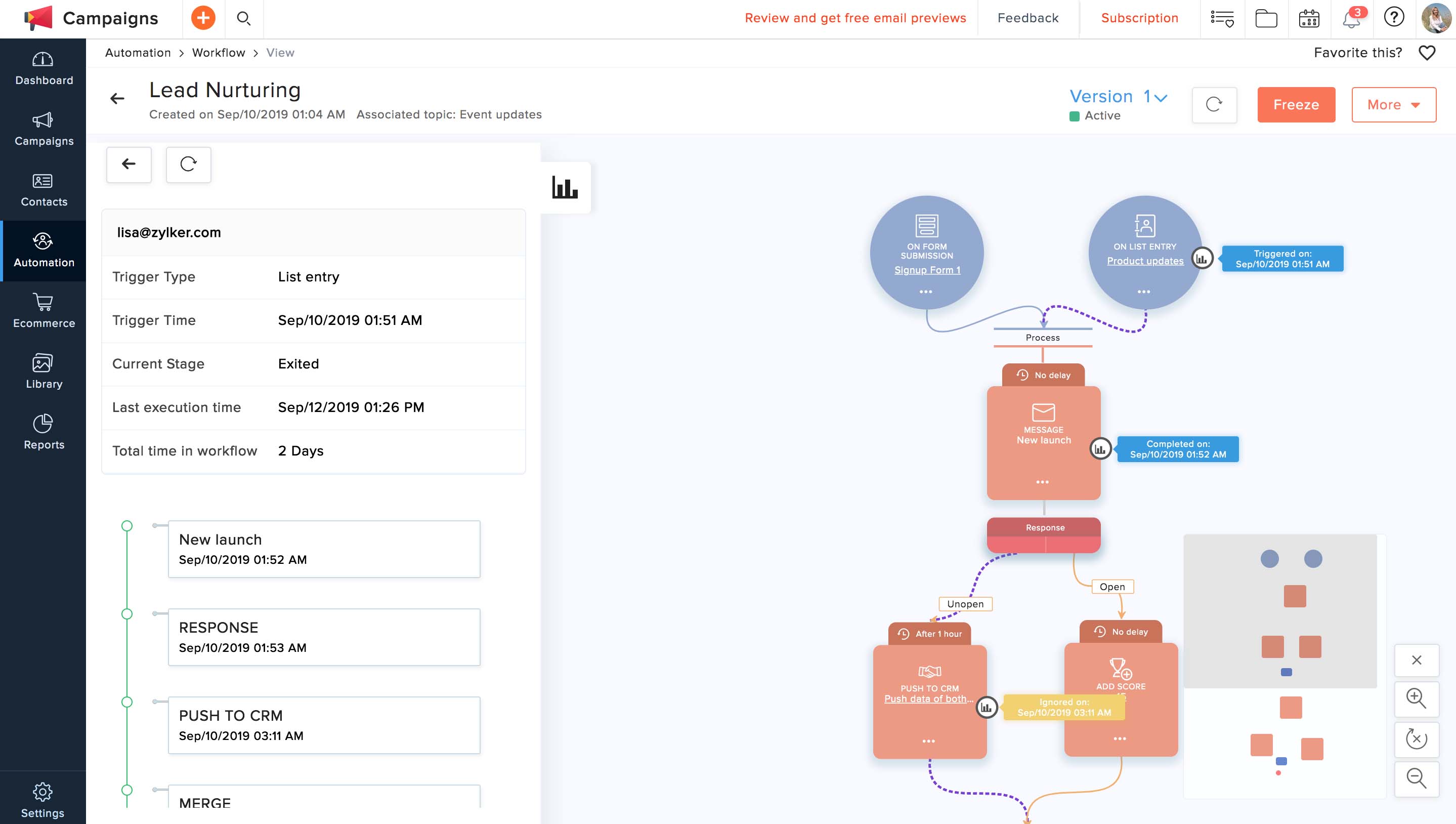 Analyze your performance
Customer data—such as total number of orders, items purchased, and items not purchased—can further help you engage and nurture them, with personalized and targeted email campaigns that help you achieve repeat sales. Using Zoho Campaigns you have access to all the behavior data of your buyers, which helps you design a better campaigns for them.