Collect emails with pop-up forms
The pop-up form is a signup form that encourages visitors to your site to become an email contact. Now you can create popup forms—standard and blanket forms—in Zoho Campaigns to convert visitors to customers and engage them with personalized emails.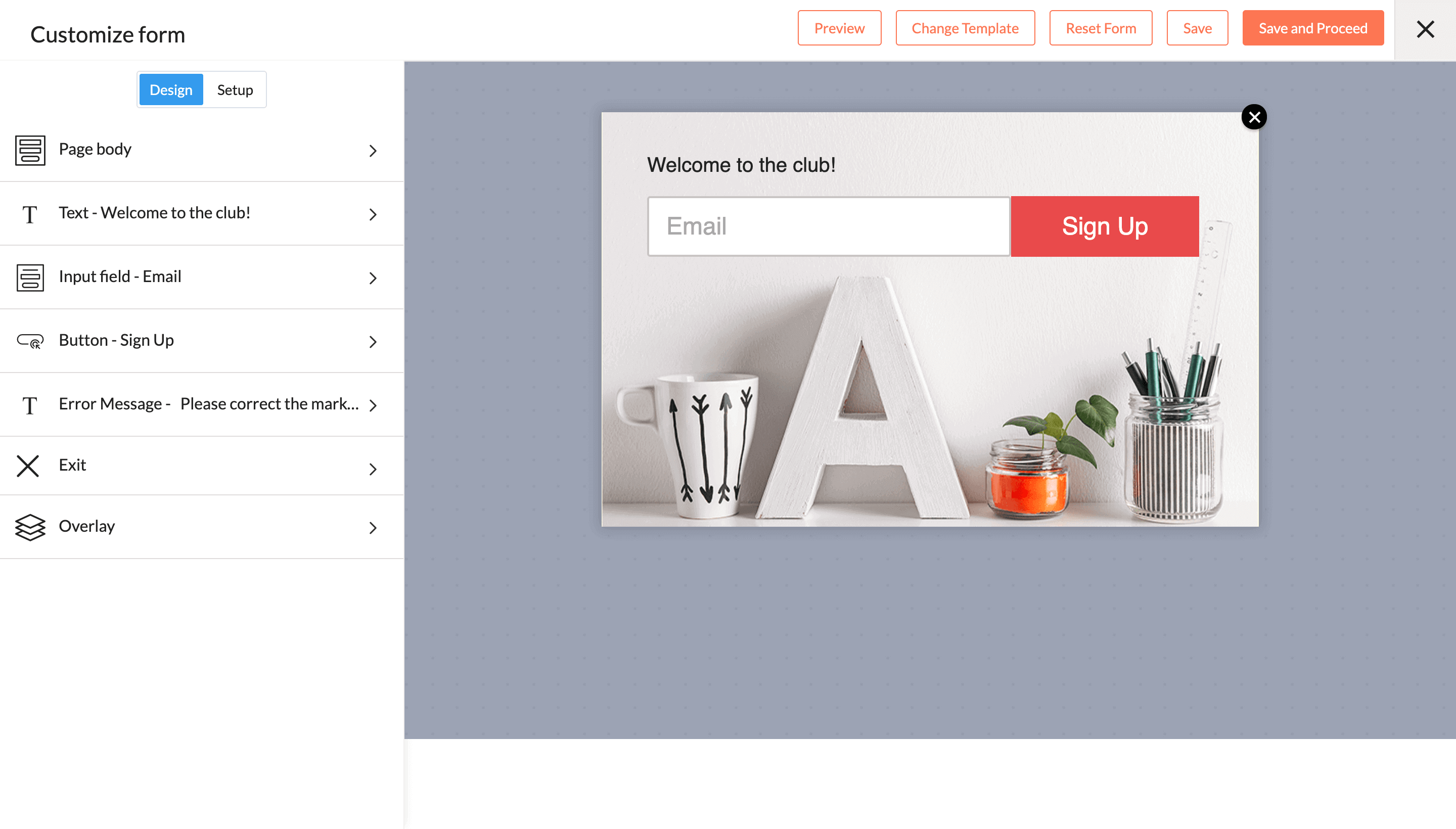 Convert visitors to customers
Nurture your contacts with the right tools. Push new contacts from your signup forms to your Zoho CRM account or add them to advanced workflows in Zoho Campaigns. Trigger automatic follow-up emails based on the recipient's behavior to convert them into customers.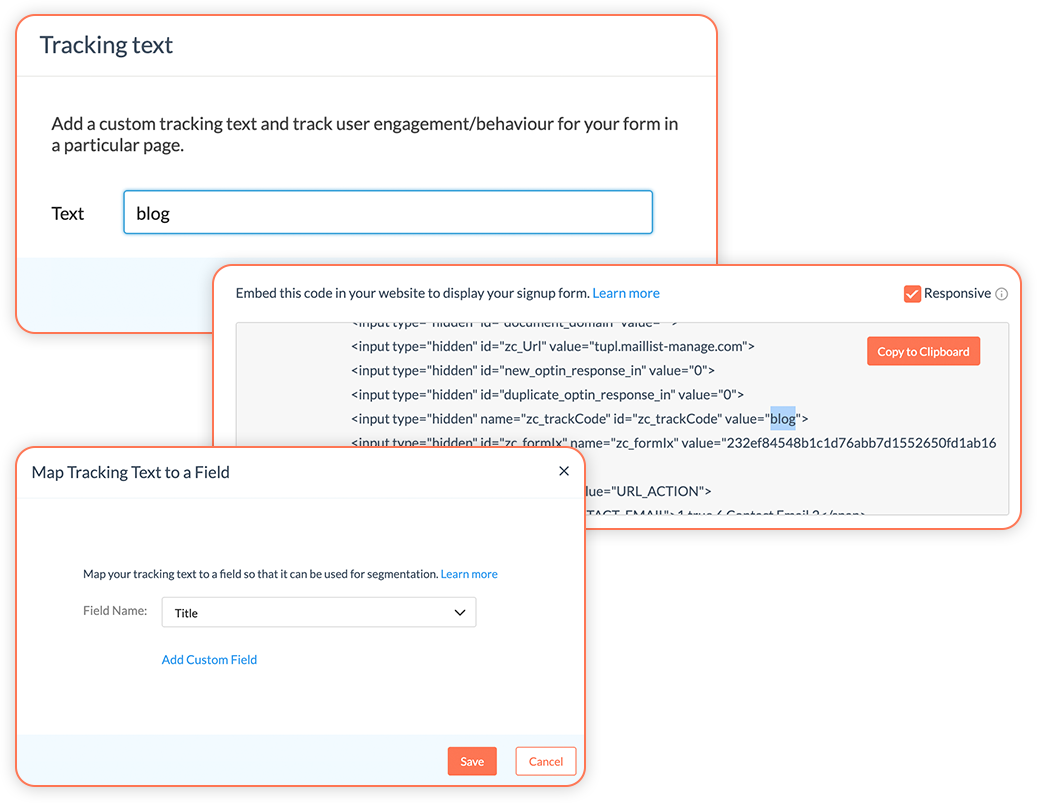 Measure your signup form performance
Zoho Campaigns gives you form tracking, so you know where your form is performing well. For example, if your signup form is embedded in multiple places on your site, you can see which forms are collecting the most emails and which ones are under performing. You can also map the tracking text to any of the fields, which will help you effectively segment and target your contacts.
Different channels for contact list growth
You can share your signup forms in multiple ways to see what works best for you and your visitors. Choose between a button, a QR code, displaying the form itself, using a direct URL, and many other options.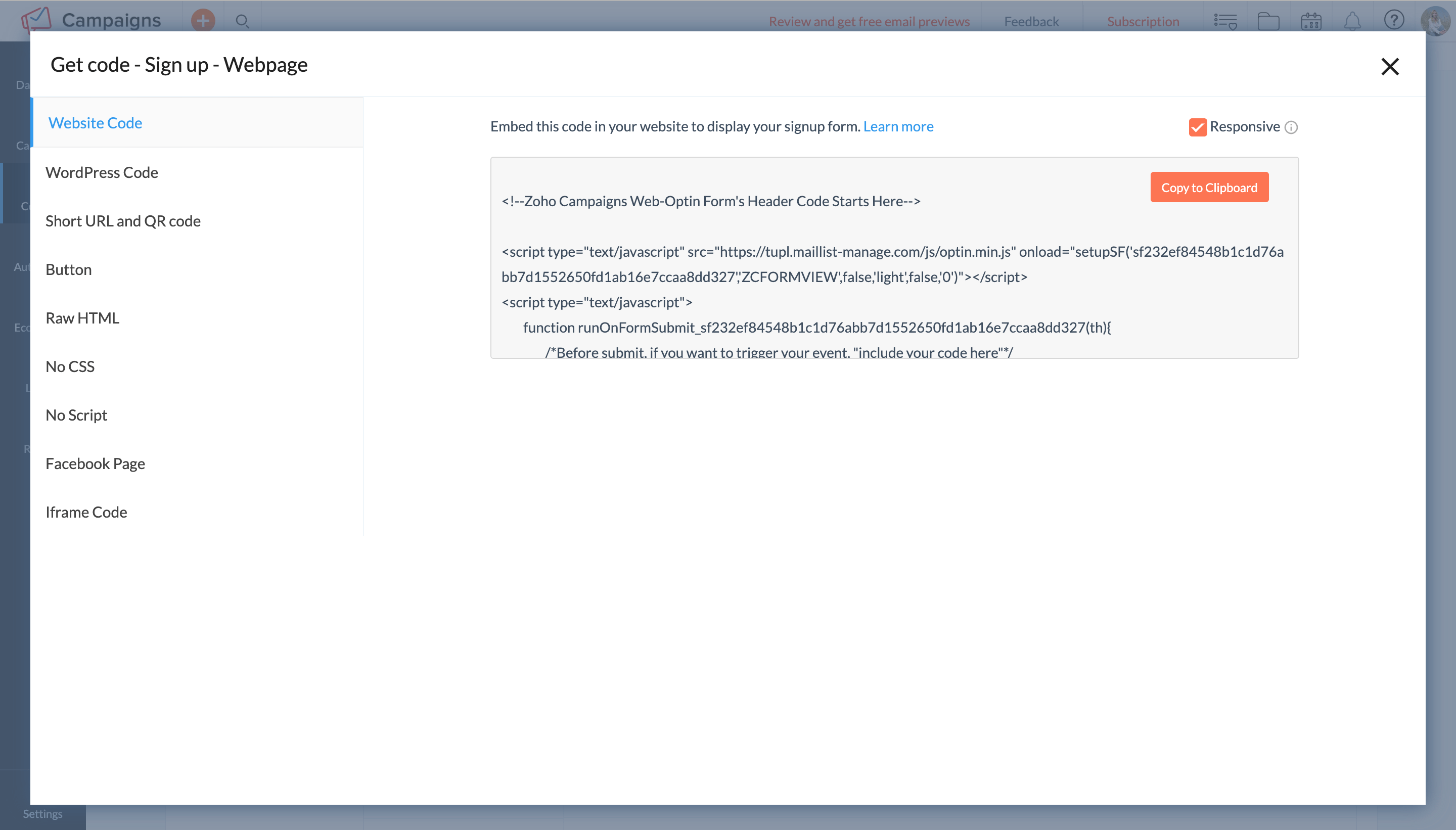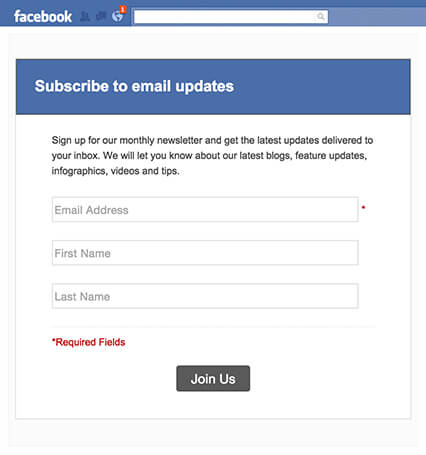 Forms for social media engagement
Reach your followers on Facebook by creating and embedding sign-up forms directly in your Facebook page. You can also share signup forms as links on other social media channels for better conversion and brand recognition.
Monitor your list growth
After you've done the hard work to build your email list, you'll want to see how fast it's growing. By taking a look at your reports, you can see the number of visitors who've viewed, interacted, submitted, and confirmed your forms, as well as who they are. These reports make it easy to see your growth over time and spot new opportunities for further growth.