Campaign Management
Create and schedule email campaigns
Create your email campaigns in a jiffy using our pre-designed templates, review them with our compliance team, and send them right away or schedule them for later.
Contact Management
Add or import contacts to your email list
Save your contact details in your mailing list and store more information about them or create and add new contacts from anywhere, anytime.
Add contacts manually
Create new contacts from scratch, add them to your account, and start sending them emails, all from your mobile devices.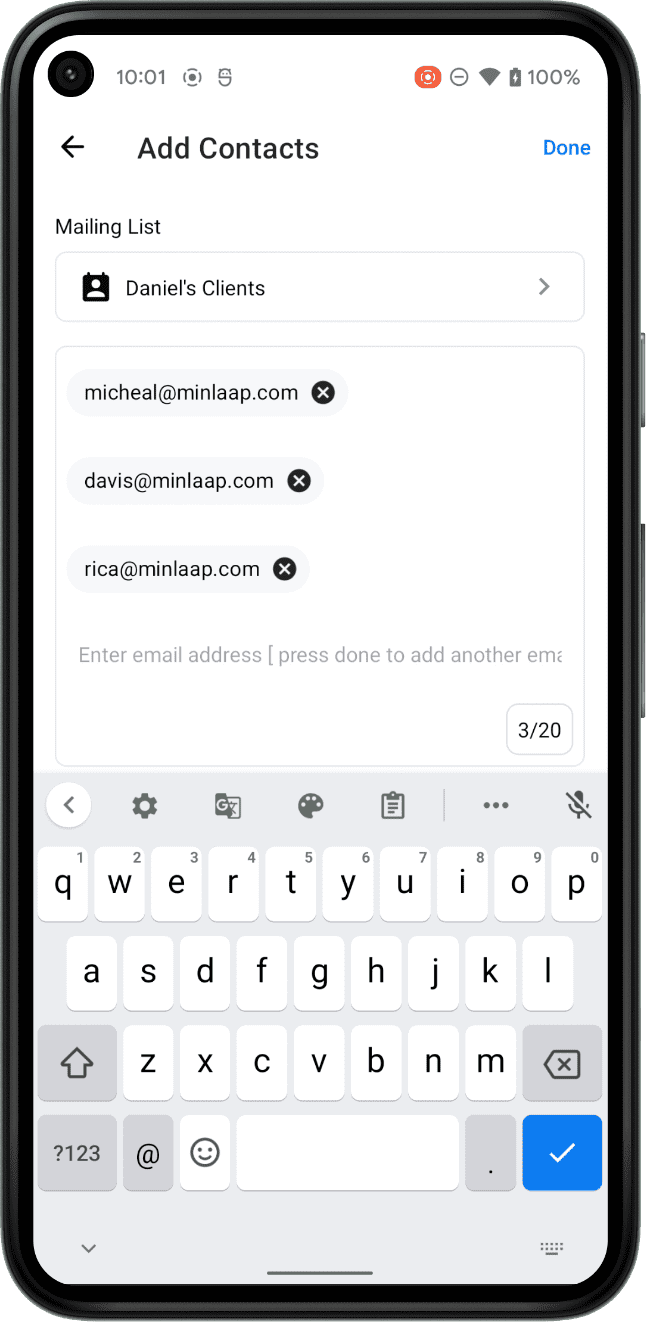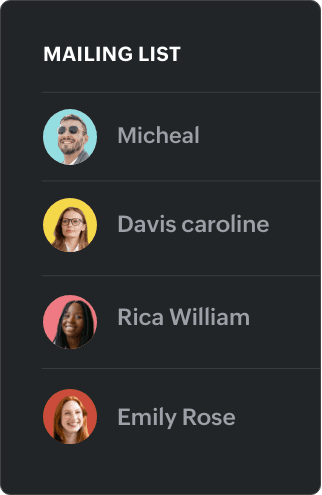 Bulk import contacts
Check on existing mailing lists and add or import contacts to them or even create new lists.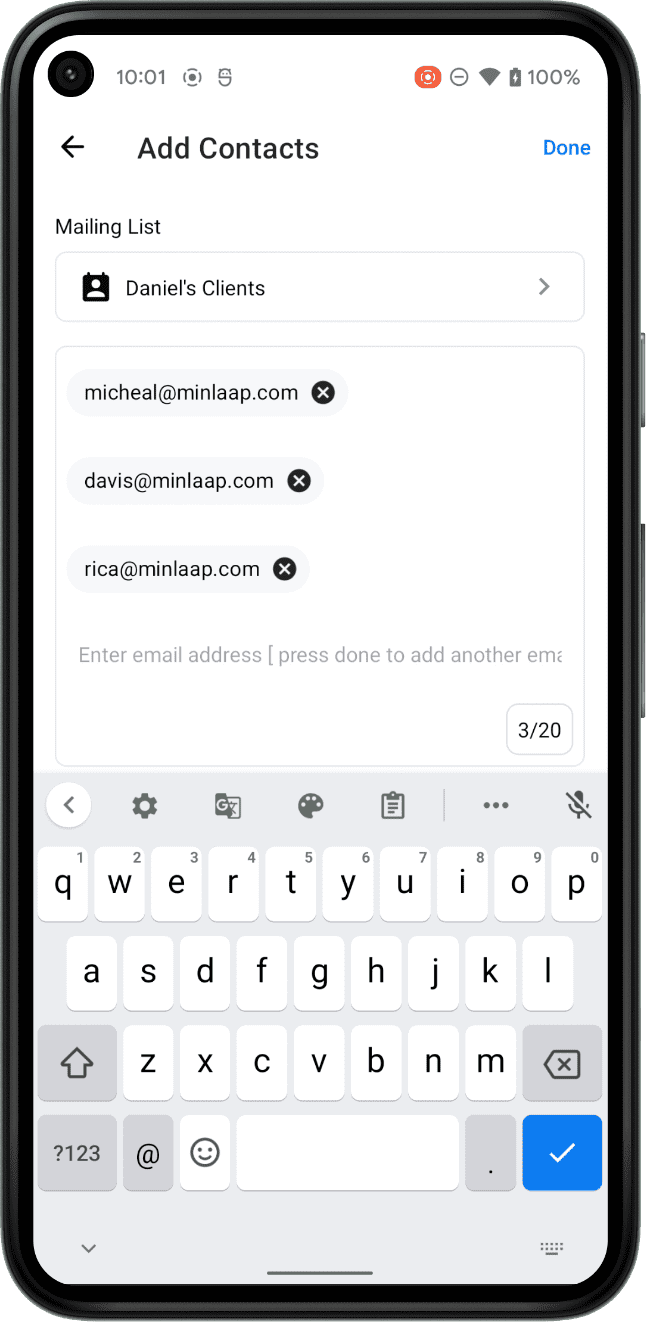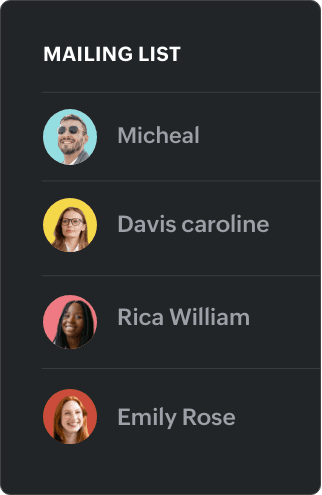 Live Dashboard
Keep information at your fingertips
View details of sent campaigns and contact profiles, including their device, mailing list(s) they're part of, custom fields assigned, and so on—all with ease.
Get a focused view of your account
Get a detailed list of recently sent campaigns and contacts in your mailing list right from the dashboard.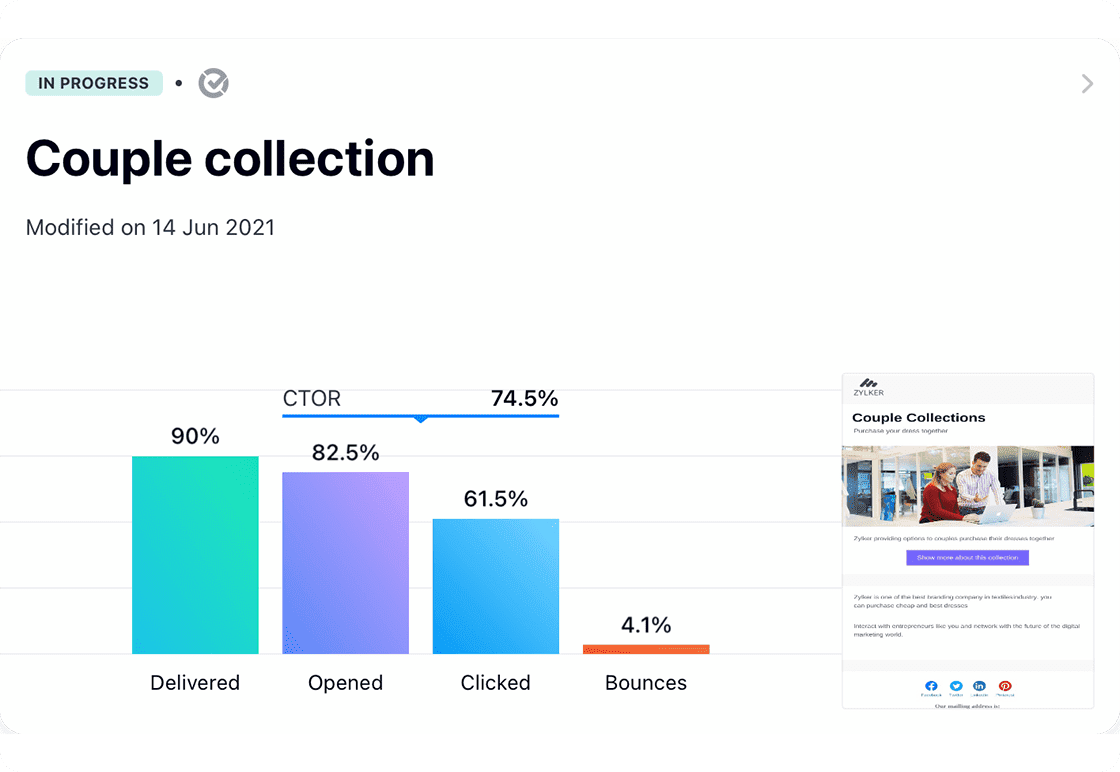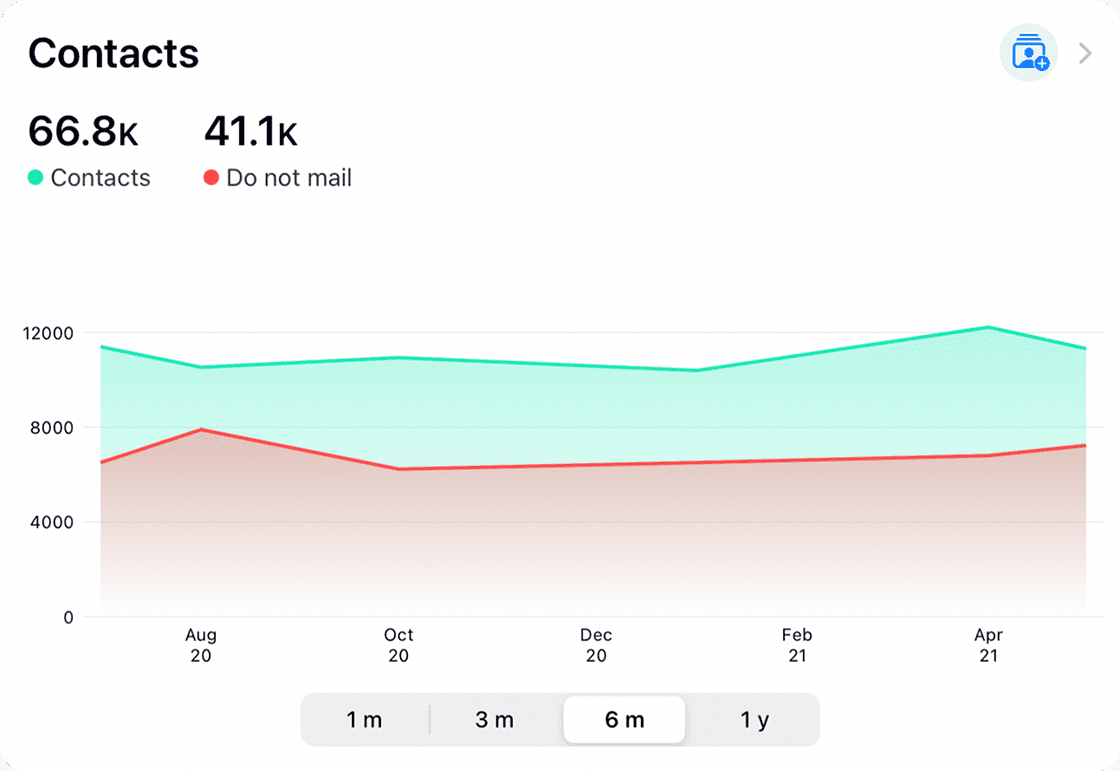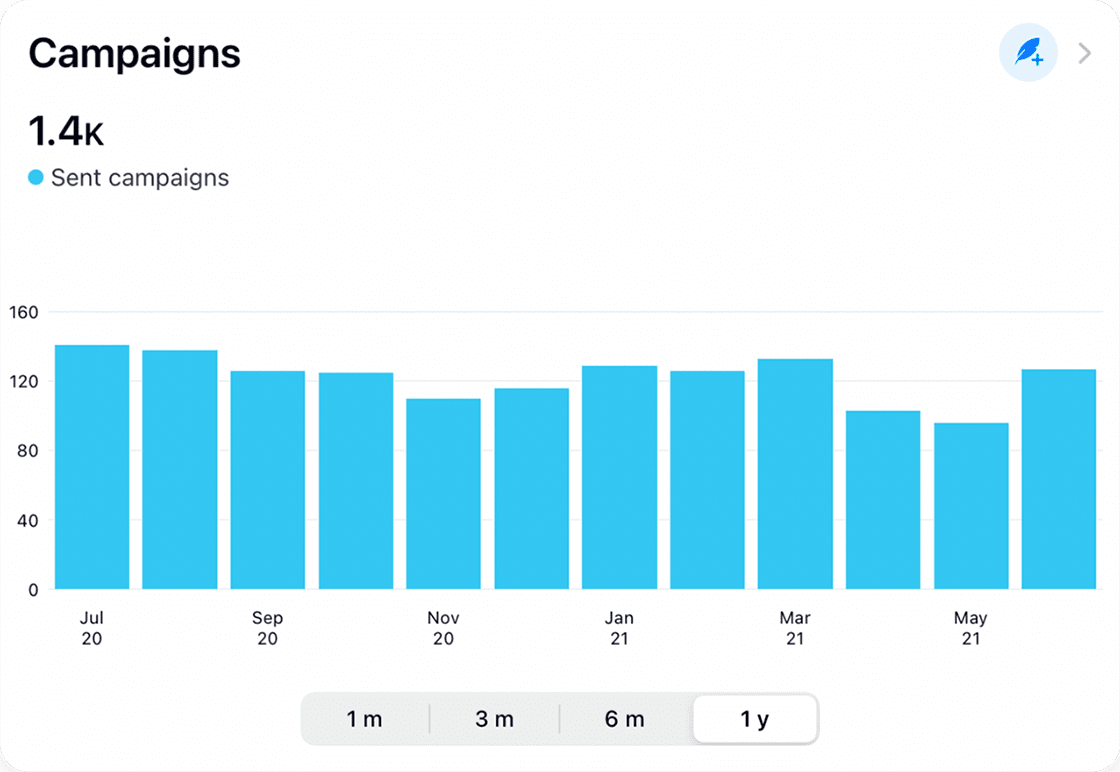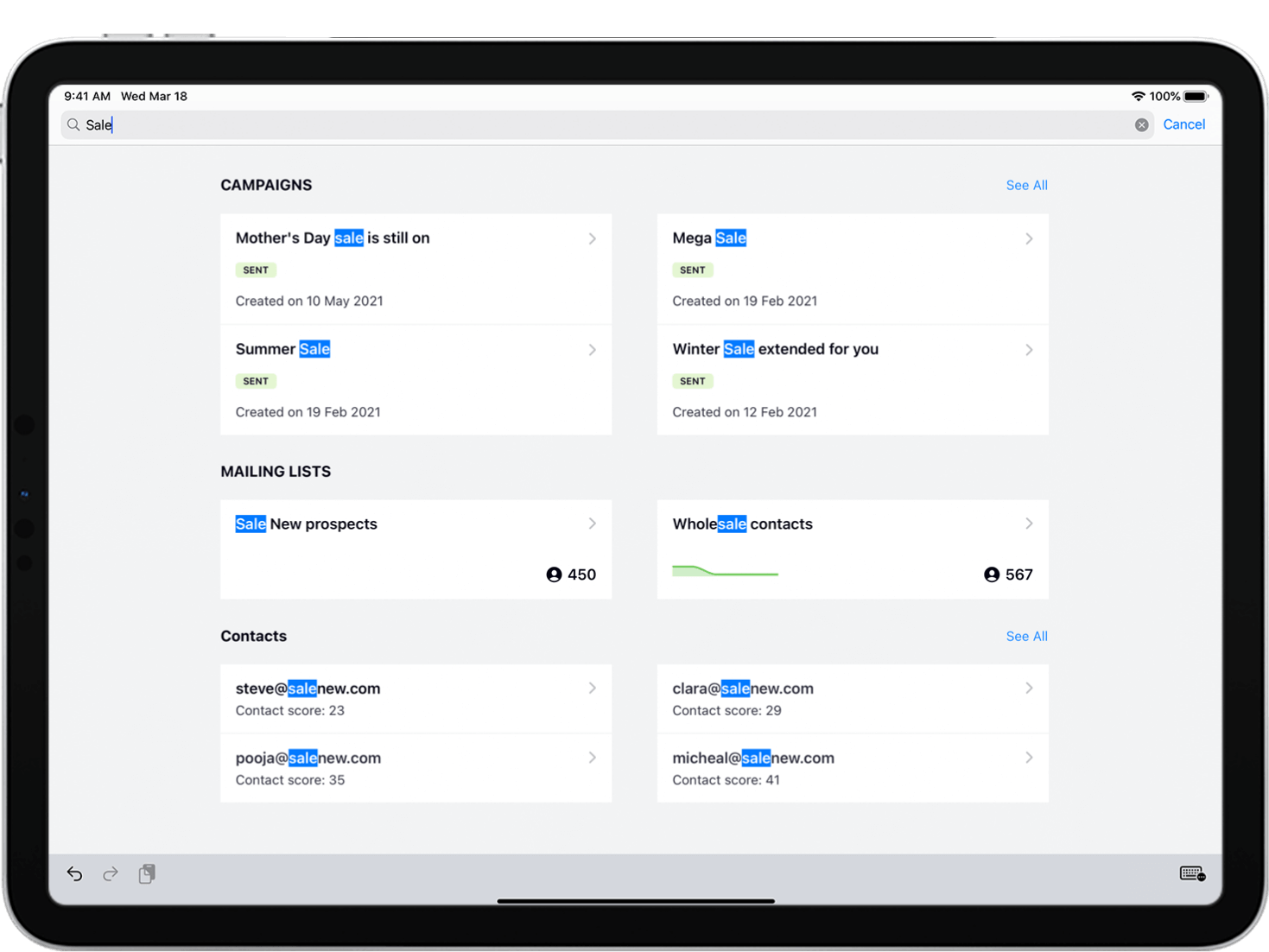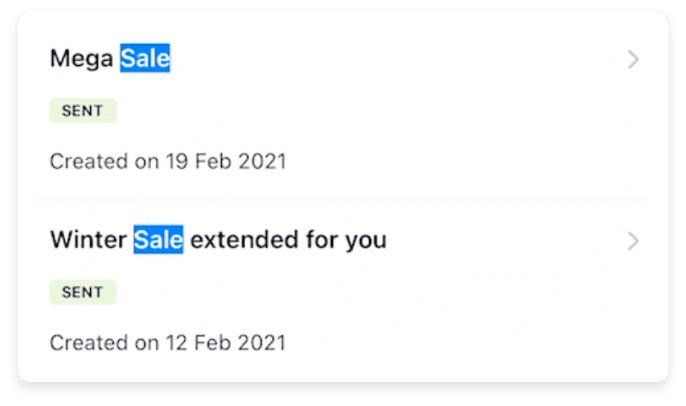 Narrow your search
Use the global search option and keep all information such as your campaigns, mailing lists, and active contacts accessible in one place.
Reports and Notifications
Configure pop-ups and track detailed insights
Receive instant notifications about your campaigns' status and measure their metrics to track the progress of your email marketing efforts.
Know your campaigns' performance
Get immediate access to check the overall performance rate of your emails. Also, share these reports via email to have a quick discussion with your peers.
Stay in-the-loop with notifications
Receive timely updates about the status and performance of recently-sent campaigns straight to your mobile device.
Perform smart actions
Get in-app notifications the moment there is a tie while A/B testing, email campaign is reviewed, etc., and carry out further actions right away without having to switch tabs.
Interactive Interface
Use gestures and commands to navigate
Perform desired actions and outputs with touch-based commands. From pinching and tapping to zooming and tilting and many others, you can navigate with ease.
Hey Siri,
Summer Sale Report
Recruit Siri to assist you
Give the right voice commands, and Siri does the heavy lifting to help you achieve your email marketing goals.
Choose your convenient language
Zoho Campaigns's mobile version is multilingual and therefore you can set the preferred language and carry out email marketing.
Hallo

Hello

Bonjour

Привет

Hola

こんにちは
Accessibility
Your vision is our focus. It matters to us.
VoiceOver to read to you
Our visually impaired users can turn to our VoiceOver feature to listen to the content of their account out loud as they navigate it and manage their email marketing strategies.
Fine tune the font size
Dynamic font size helps you adjust the size of what you're reading and scale your textual content according to your comfort level and liking.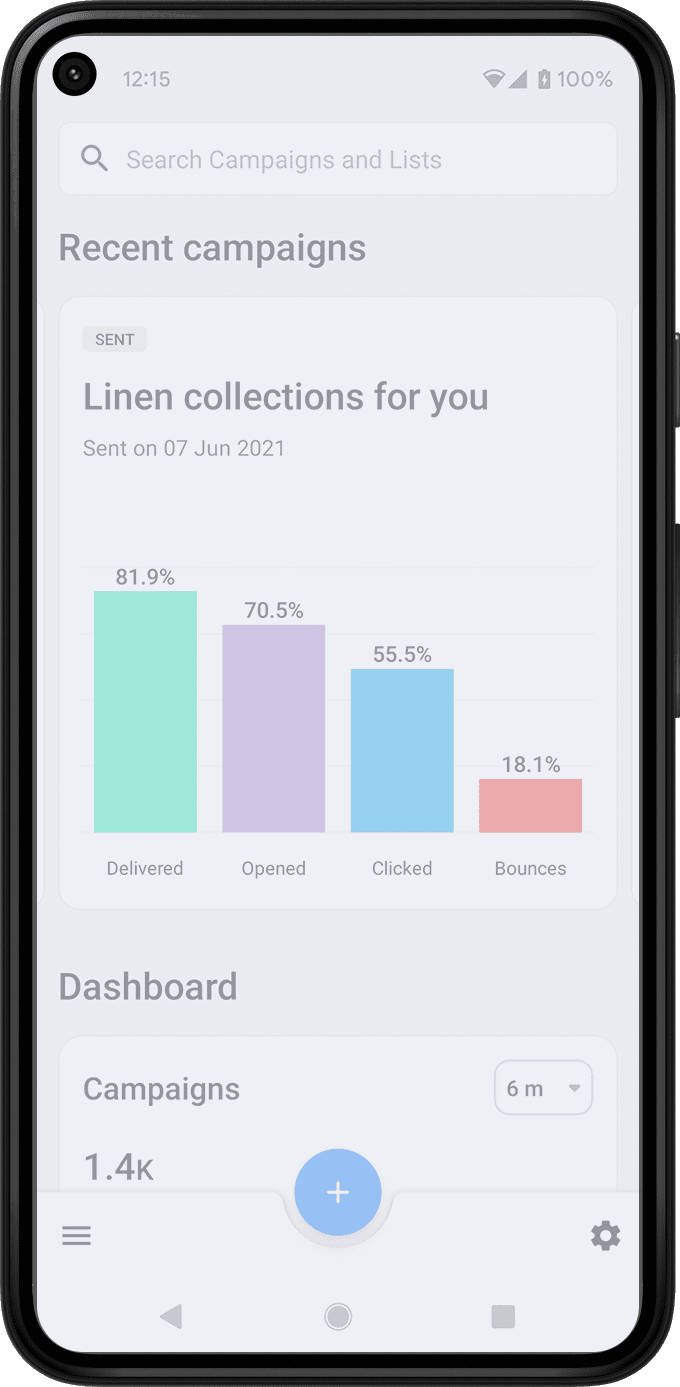 Large
Medium
Small
When, where, and how do you begin? Right here!
If you're an iPhone or iPad user, we've got more for you! Learn More