Email marketing solution for Zoho Commerce
Connect your Zoho Commerce-powered online store with Zoho Campaigns and get the best of both worlds. Zoho Campaigns automatically and contextually interacts with your store so you can easily run data-driven email marketing.
Sign up for free
Bring customers back
with clockwork-like automation
Automate a series of emails that can often be the difference between a customer dropping out or coming back to your store. These emails work on a "if this happens, do this" basis, meaning you can predefine them to launch at or some time after the completion of an event.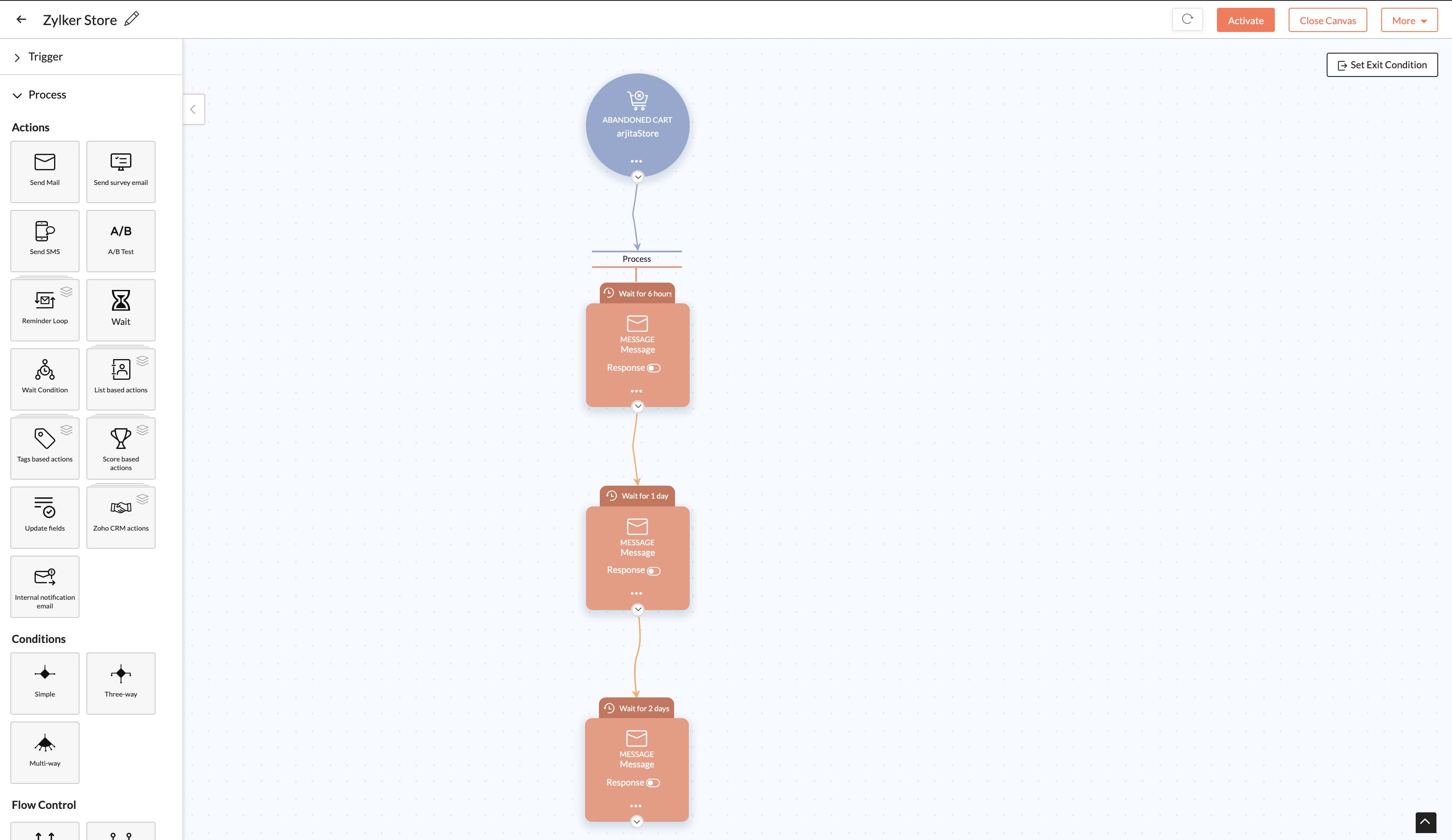 1
Cart abandonment follow-ups
Automatically and linearly trigger cart-abandonment emails thanks to the deep integration between the two platforms, which means your store's cart is directly connected to Campaigns. As icing on the cake, the image, name, and price of the products are dynamically added to the emails.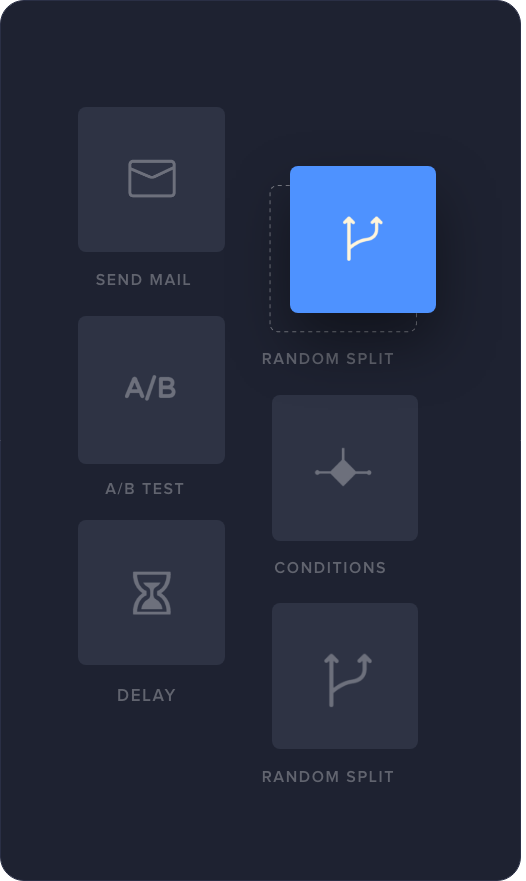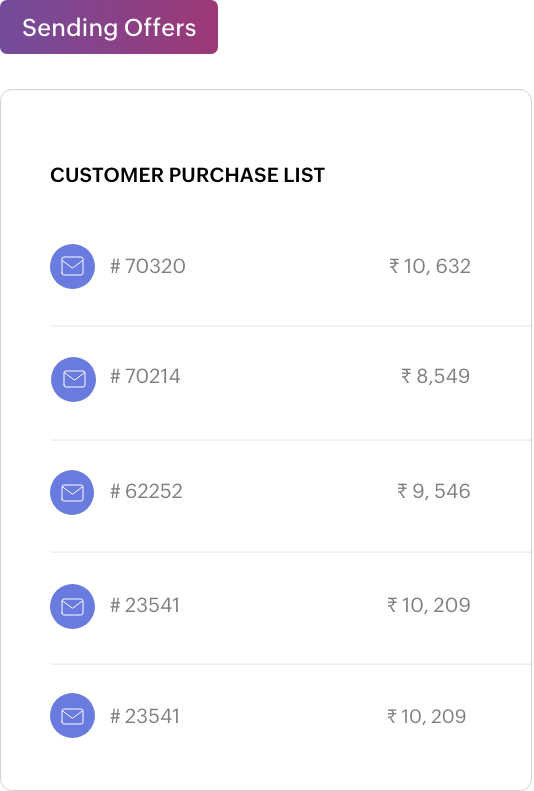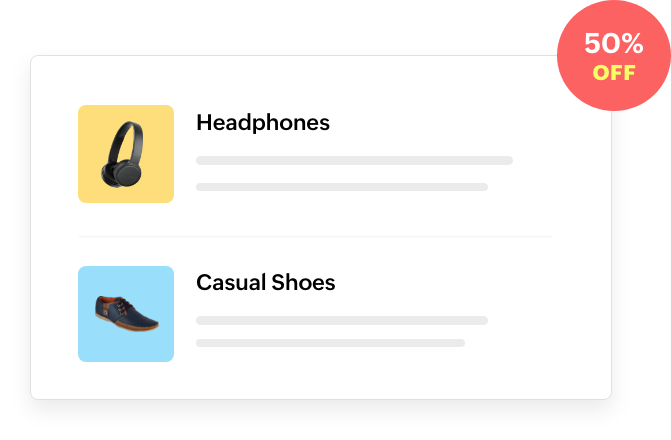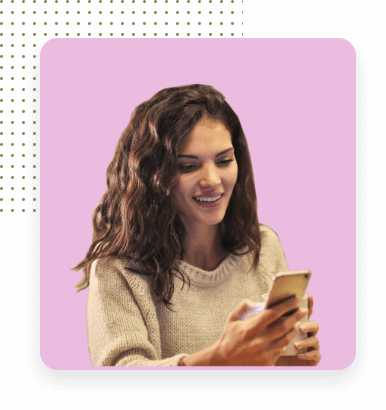 Icon
2
Purchase follow-ups
Turn every customer into a repeat customer by automating your post-purchase communication. From thanking them for their purchase to sending special coupons for their next one, create an email-based journey that underpins a long-term relationship.
Note: Zoho Campaigns is purely an email marketing platform. To trigger transactional emails from your online store, we recommend that you try ZeptoMail, our in-house transactional email service.
Offer customer promotions that are relevant and effective
Send uniquely tailored promotions by understanding the shopping sensibilities of your customers. Campaigns uses pre-built segments to store your customers' profile information, shopping history, and past email interactions, all of which can help you conceptualize and send targeted emails.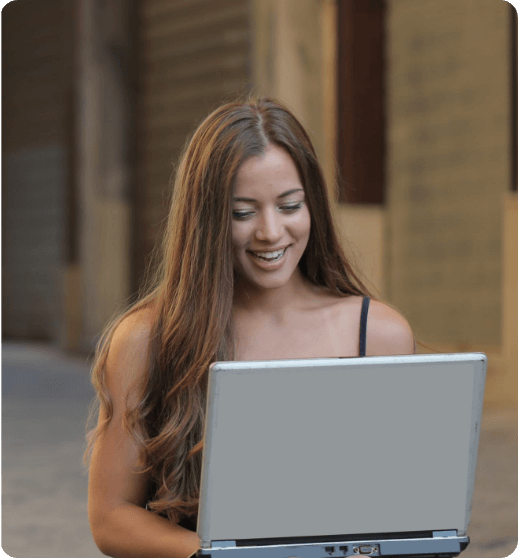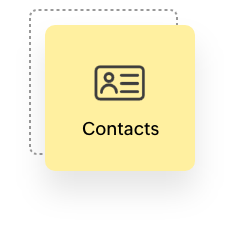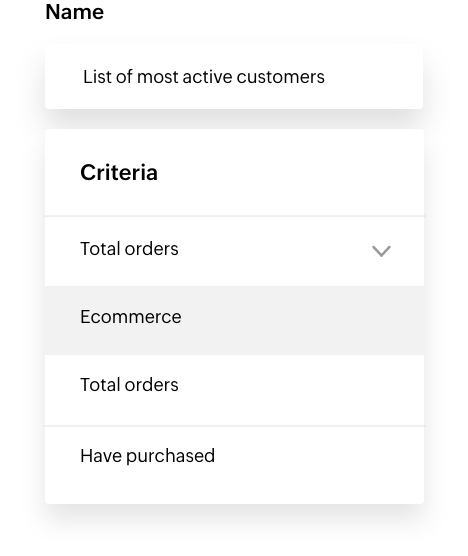 AI-based targeting
Increase your conversions by automatically adding unique and targeted product recommendations. Simply select one from our list of recommendations and add it to your email. The system automatically displays product recommendations unique to every recipient.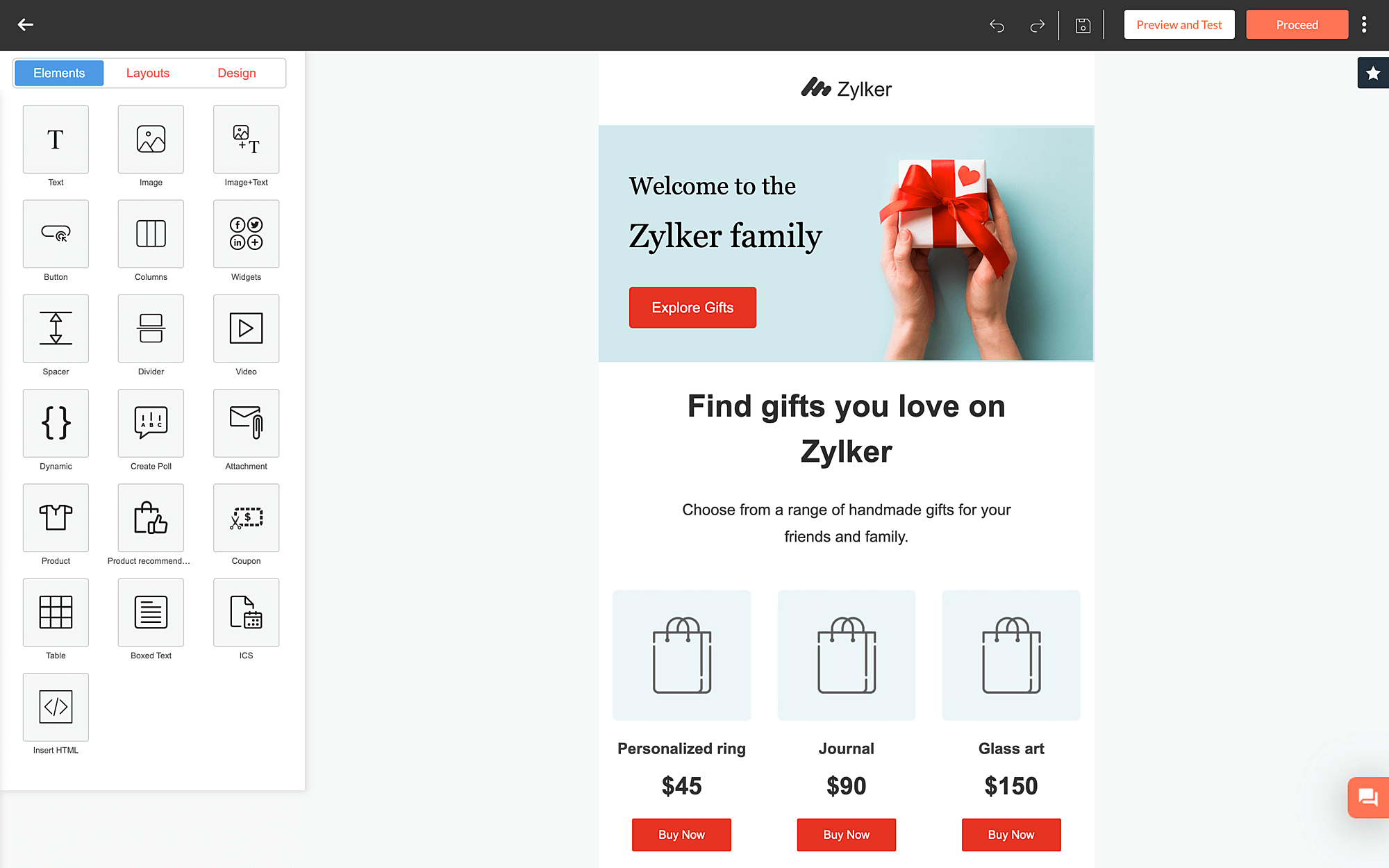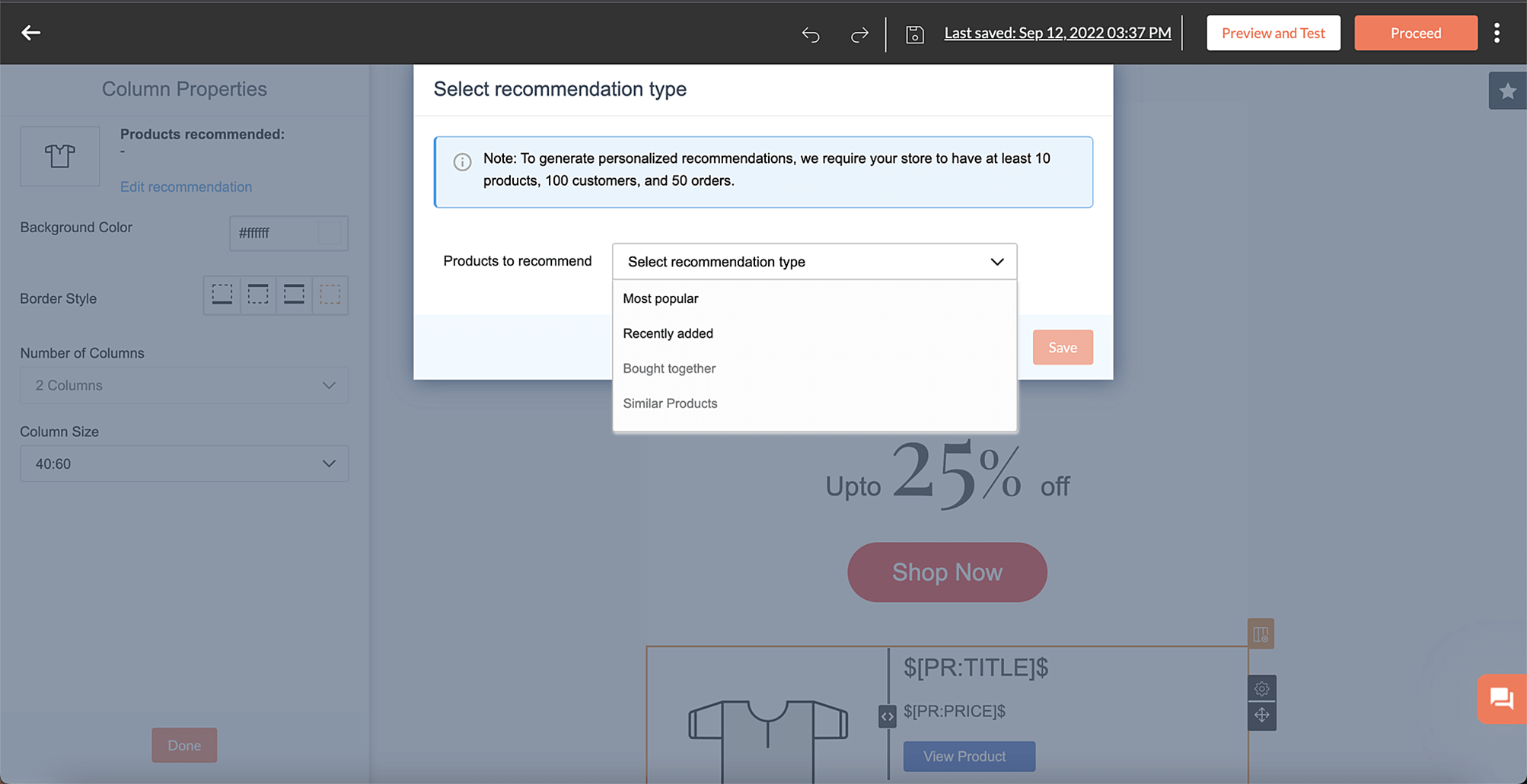 Content sync
Adding your store's content to your newsletters is no longer a tiring process. The content synchronization enables you to add product images and store-generated coupons from within the email-template editor.
Note: Zoho Campaigns also offers free, ecommerce-based email templates. Simply choose a template from our gallery, craft your content, and push the send button.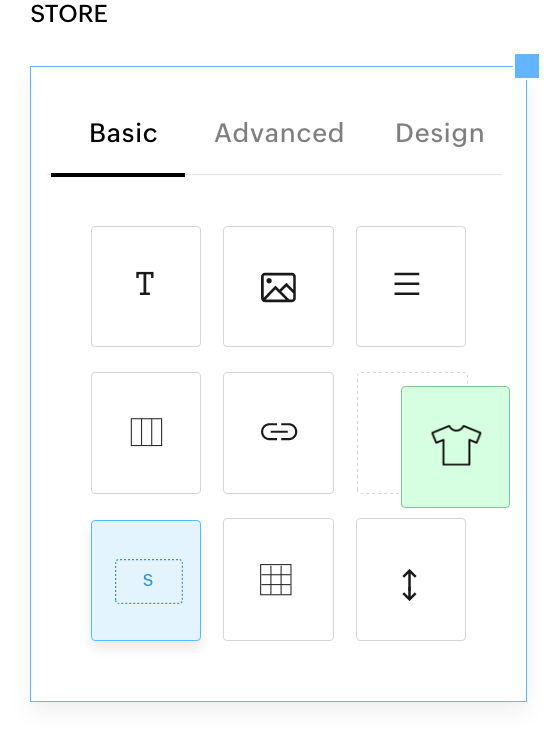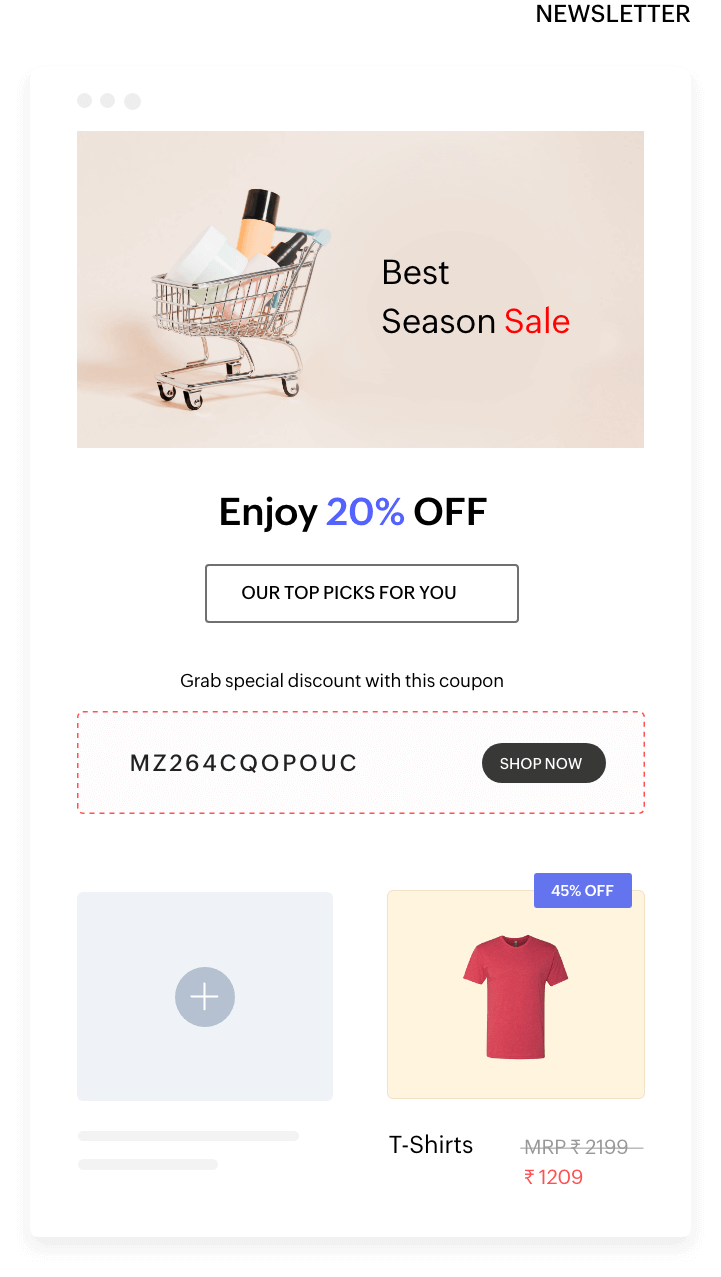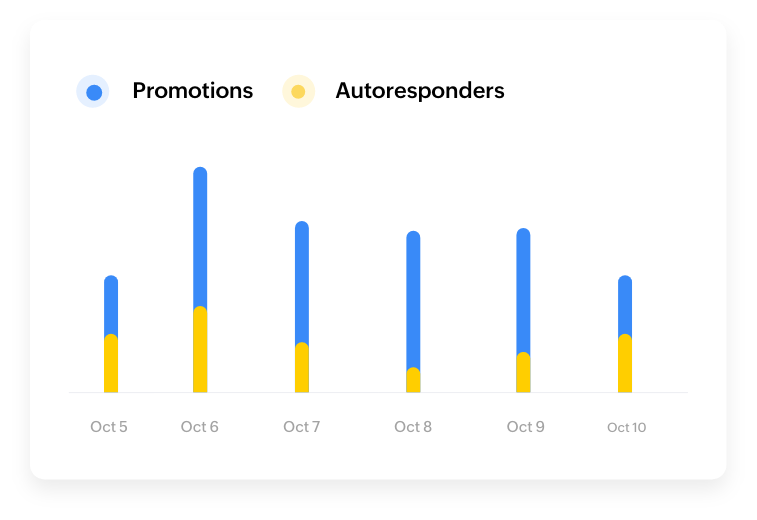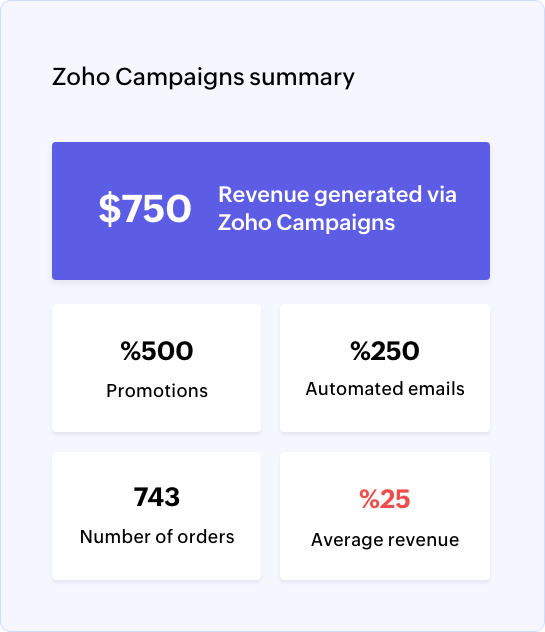 Real-time reports
Stay on top of your store's engagement with Zoho Campaigns, from categorically tracking the monetary conversions of your emails to comparing that with the overall revenue.
Drive more sales to your store with Zoho Campaigns
Sign up for free
Note: The cart-abandonment- and purchase follow-up (automation) feature is available only in our paid plan.