Engage your Office 365 contacts
Consider every contact of yours as a lead that can be nurtured. Import them into any mailing list inside Zoho Campaigns and send out targeted emails.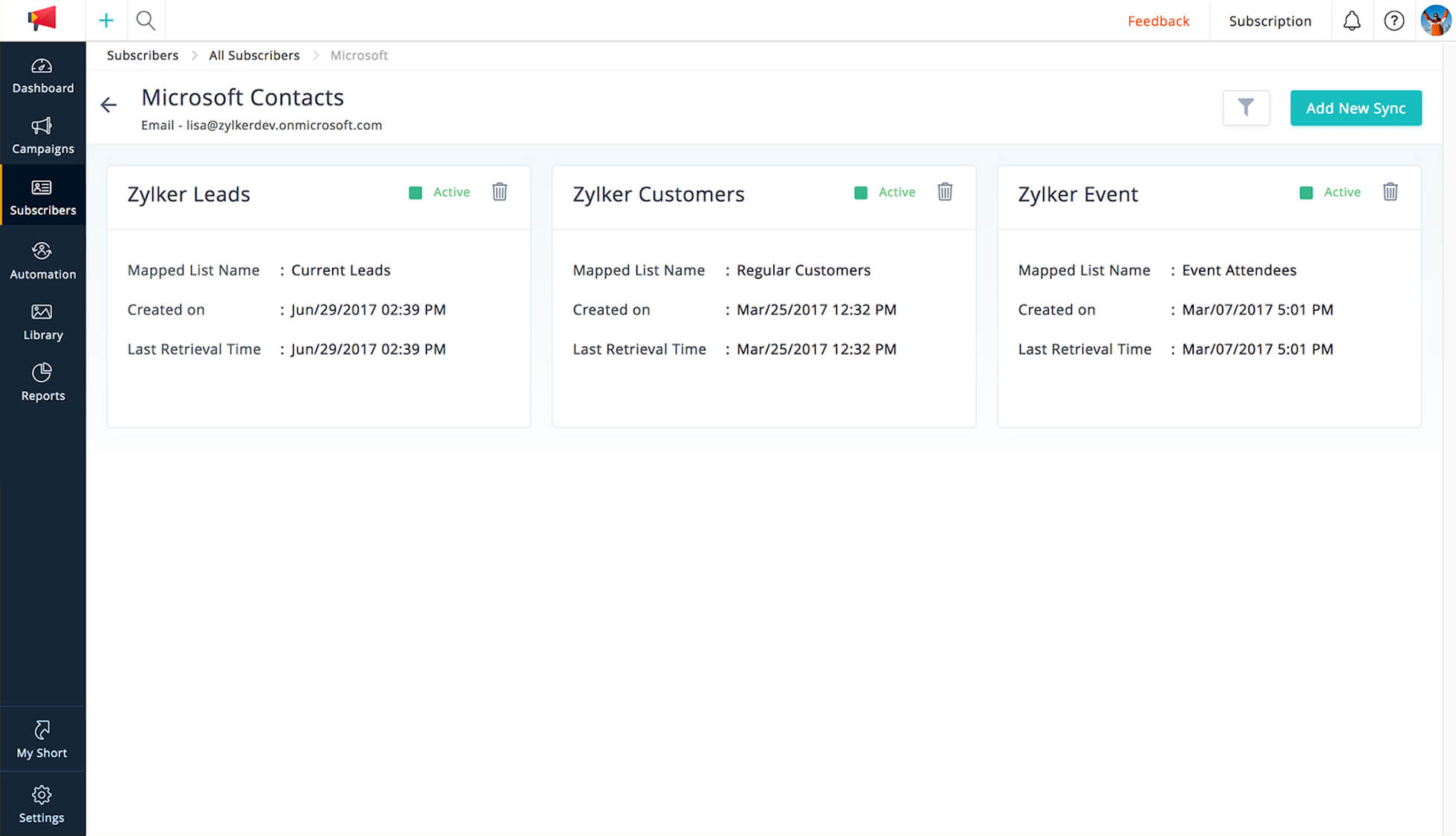 Organize your email campaigns
An event is created inside your MS calendar every time a campaign is scheduled or sent. This will help you keep track of how many campaigns you send over a week or a month and plan your future campaigns.