Engage your Office 365 contacts
Consider every contact of yours as a lead that can be nurtured. Import them into any mailing list inside Zoho Campaigns and send out targeted emails.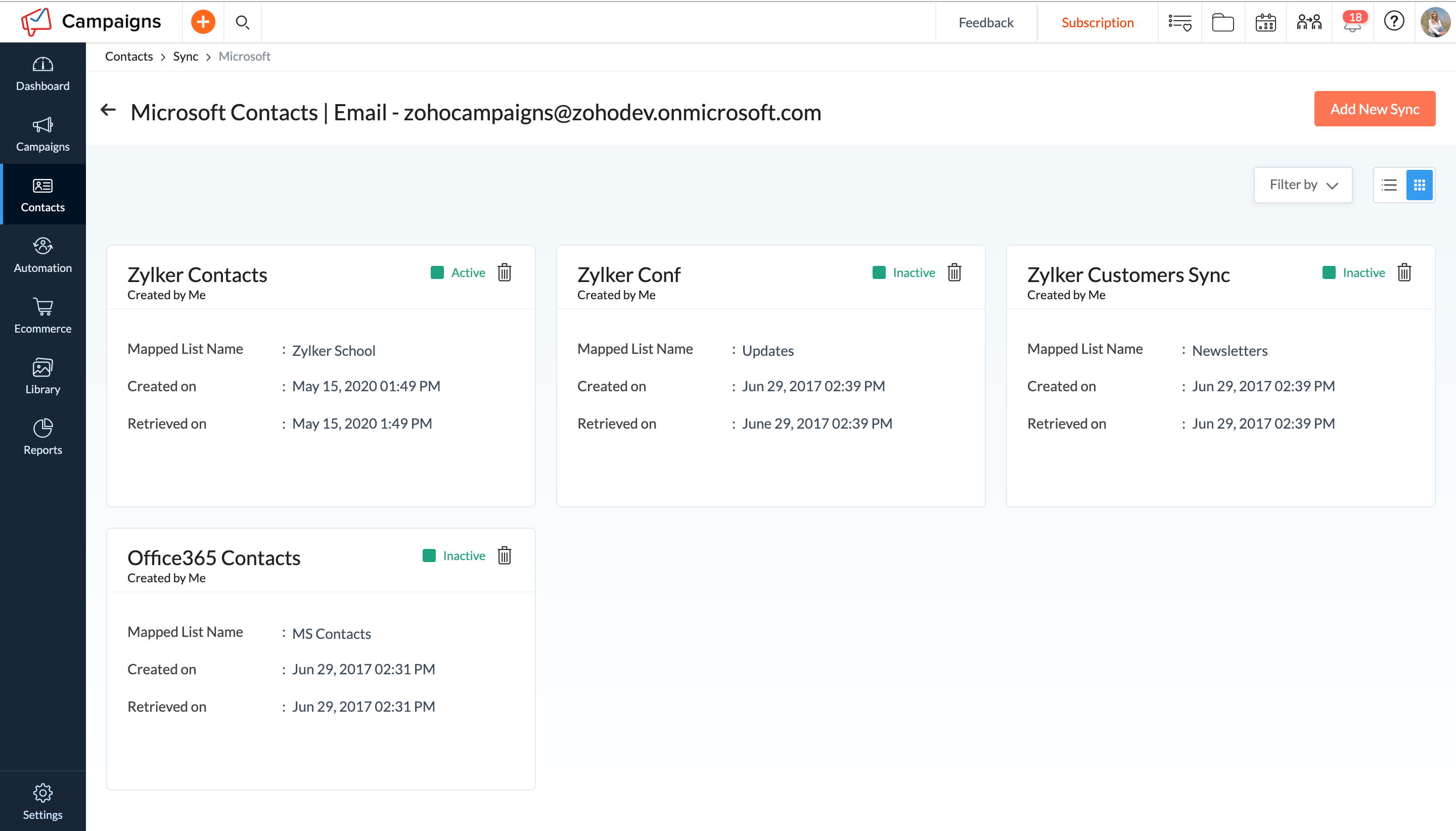 Organize your email campaigns
An event is created inside your MS calendar every time a campaign is scheduled or sent. This will help you keep track of how many campaigns you send over a week or a month and plan your future campaigns.
Plan your promotions.
Send automated emails to your customers for any occasion. From holiday sales to seasonal offers, plan out your messages in advance so they can be delivered at just the right time.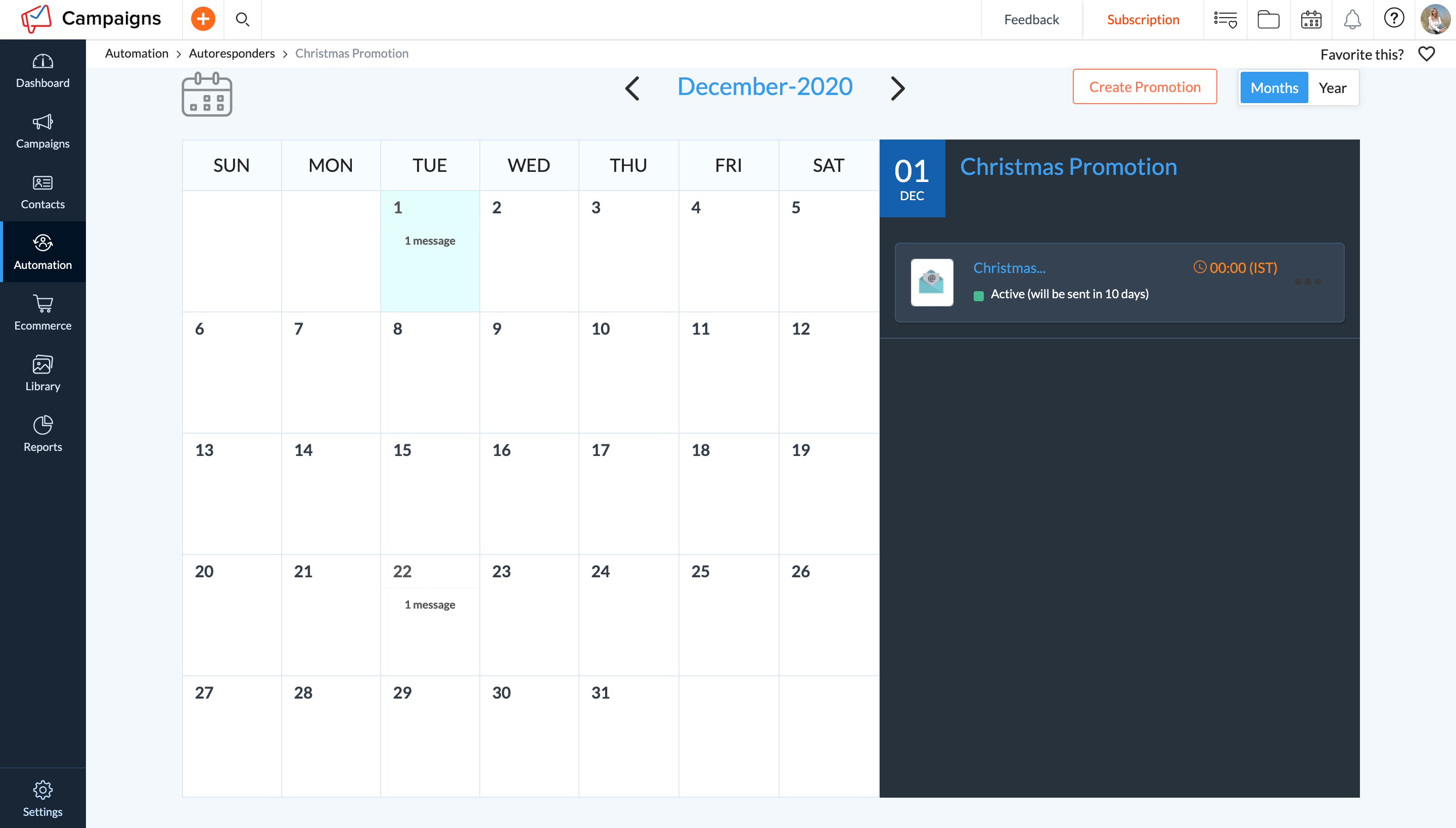 Never miss an opportunity.
Whether you're thanking a customer for their business, wishing them a happy birthday, or reminding them about a deadline—reach out to your subscribers at every opportunity for longer and more meaningful connections. Every interaction you have with them is a step towards a stronger relationship.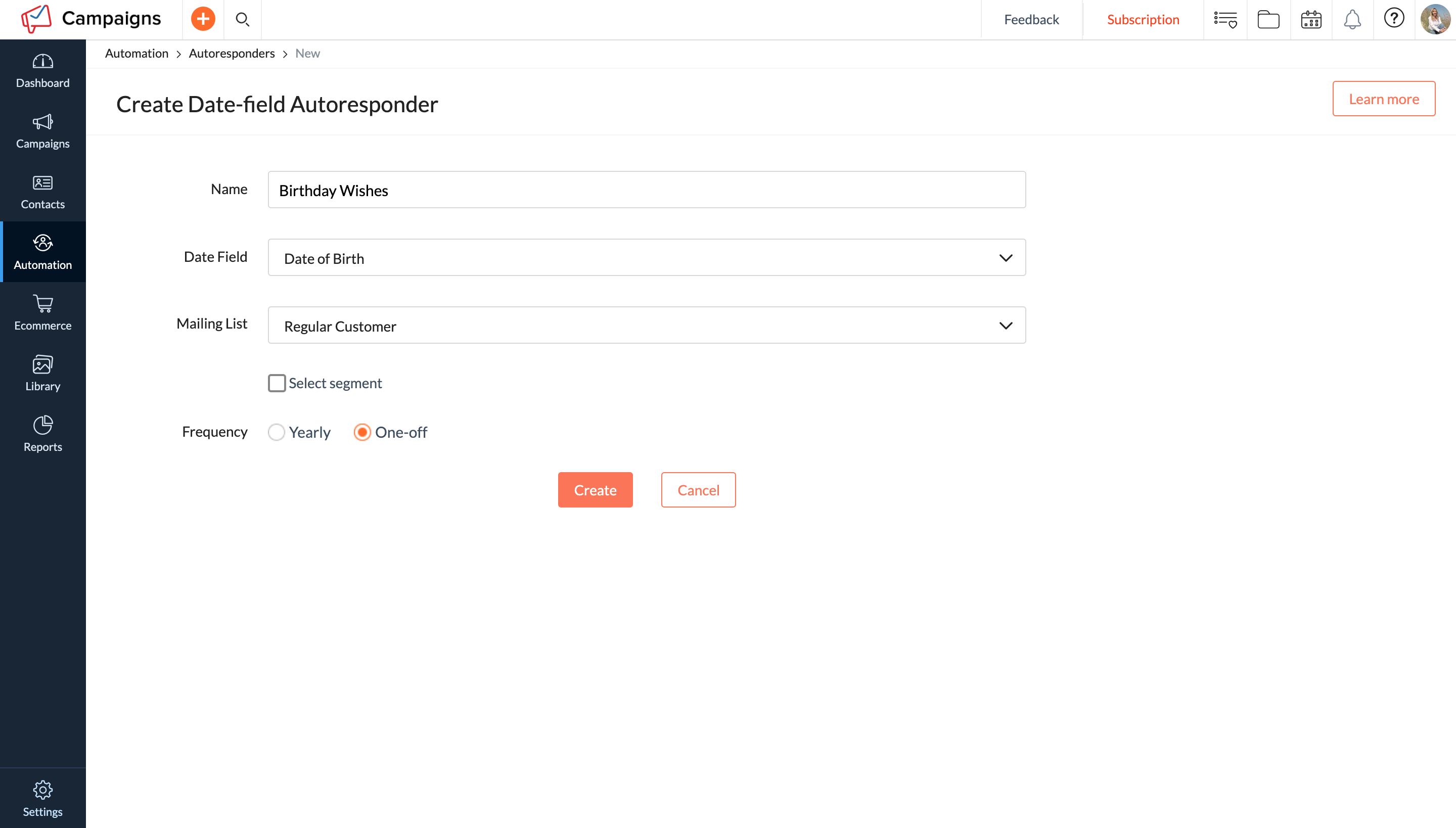 Target specific groups.
If your audience is very specific, your emails serve a better purpose. By setting up an autoresponder for a closed group, you can make sure the outreach is more focused and the right people receive your information.