Mark ePHI and encrypt it for extra security
Determine the type of information you want to have under PHI (personal health information), then create or edit custom fields accordingly and encrypt them. This way all the contacts you add to your Campaigns account will have their ePHI marked and encrypted. This will prevent others from illegally accessing data and tampering with it.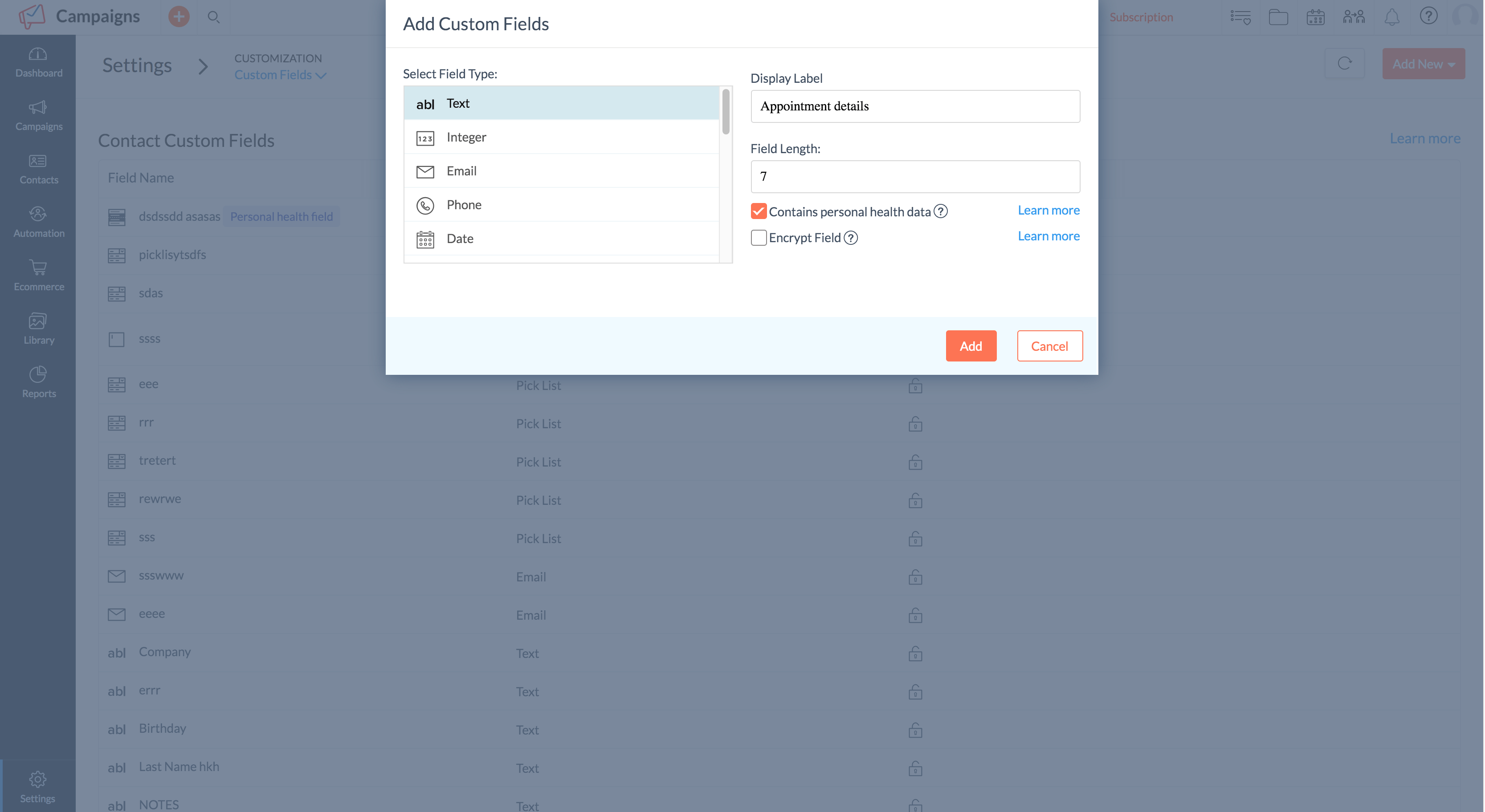 Limit unwanted access to ePHI data
Zoho Campaigns helps you stay HIPAA-compliant by allowing you to shut down any form of access to your clients' ePHI from outside applications and entities that use API. This helps you make sure you're facilitating the safety of ePHI when it is at rest.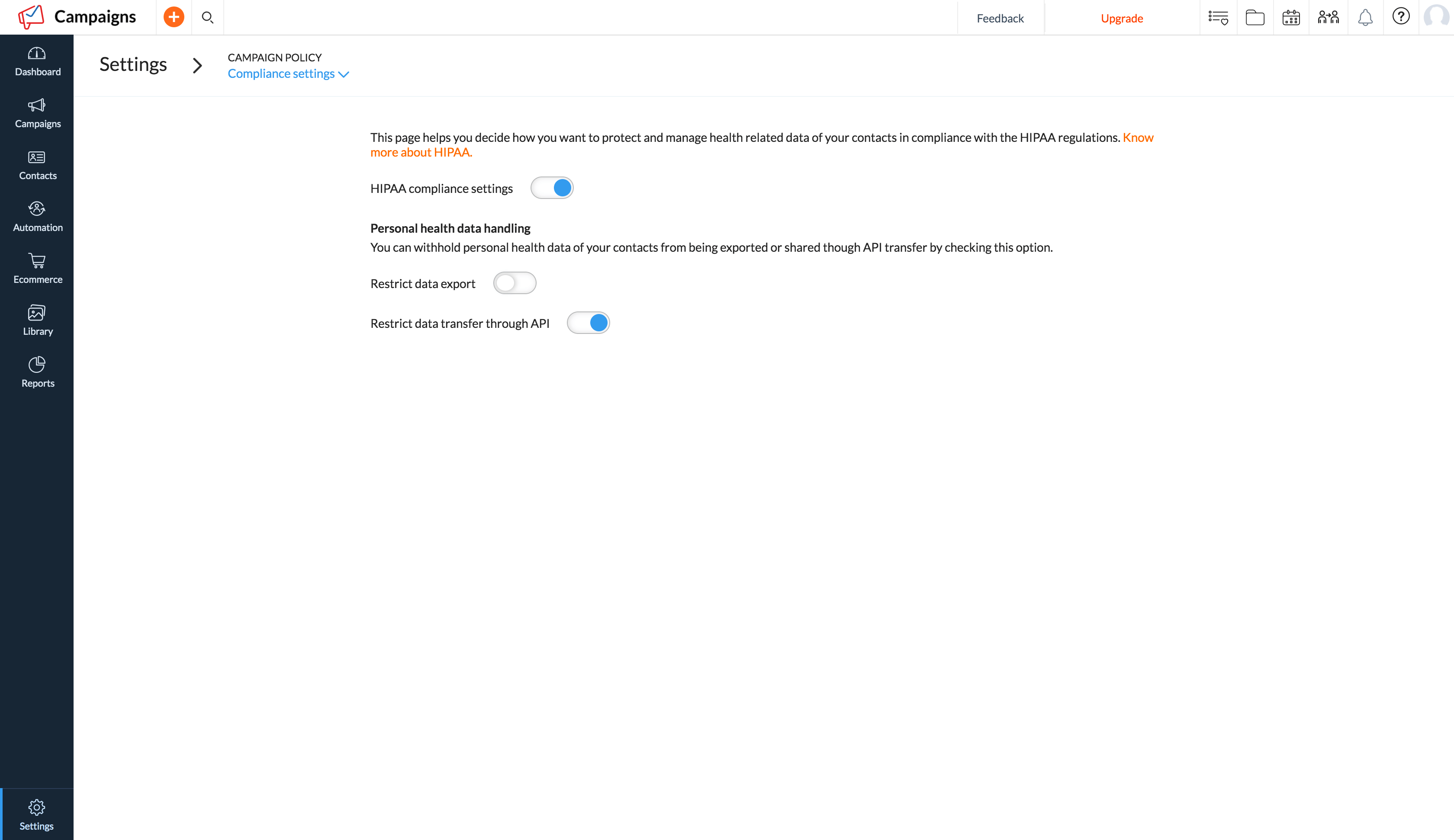 Stop the unauthorized export of data
Be HIPAA-compliant while using Zoho Campaigns regarding the transfer of data marked as ePHI. Zoho Campaigns helps you to stop the transfer of any ePHI done via export or API, thus preventing unauthorized transfers of the information.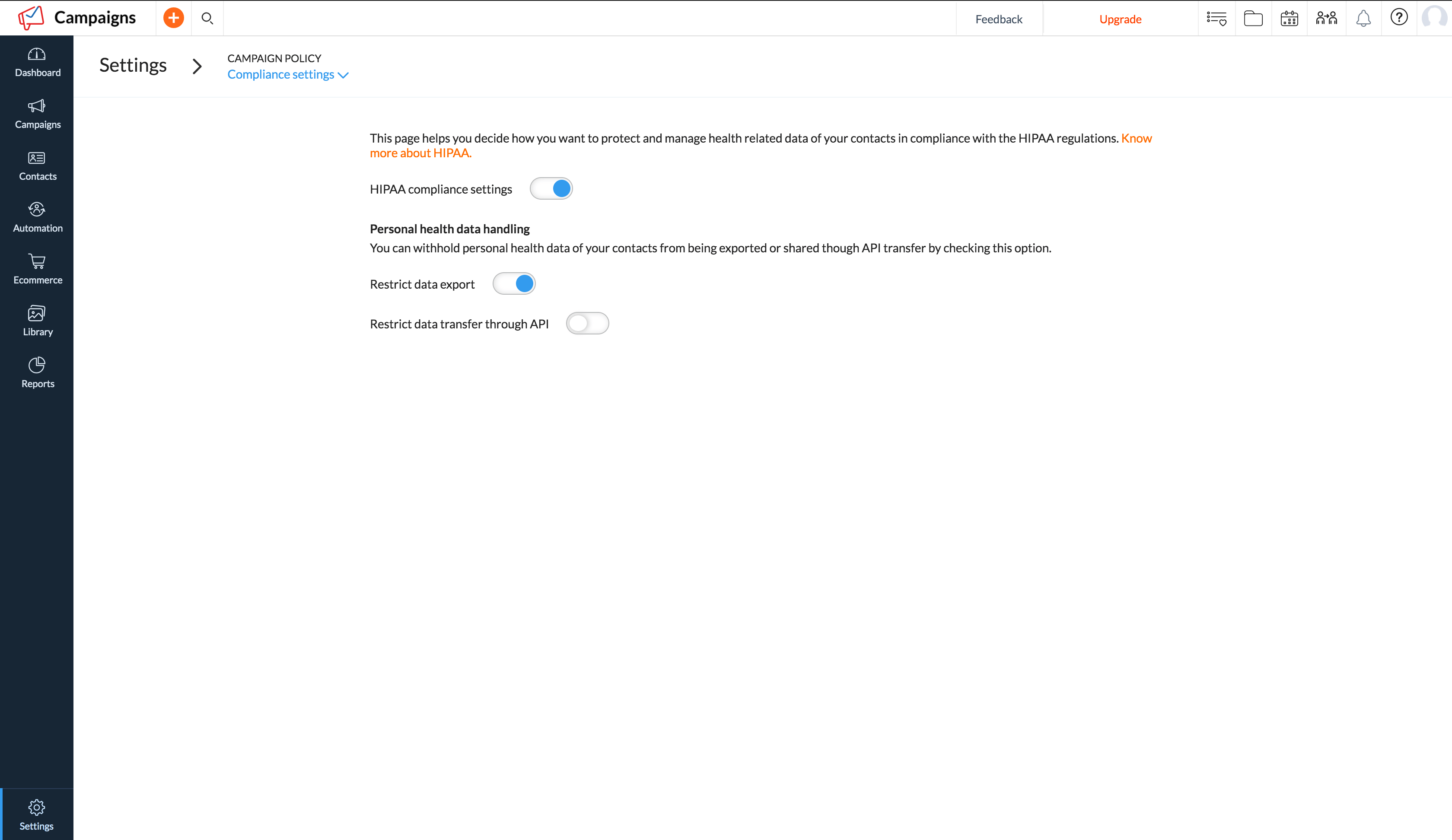 Monitor user activity and stay updated
Observe your user activity with regards to ePHI by recording their logs from the past six months. Check and get updated if any user has altered the existing HIPAA compliance settings and custom field settings.