Optimize your

email send time

with Zoho Campaigns

Achieve the best open rates for your emails by scheduling them for the right time.

Sign up for free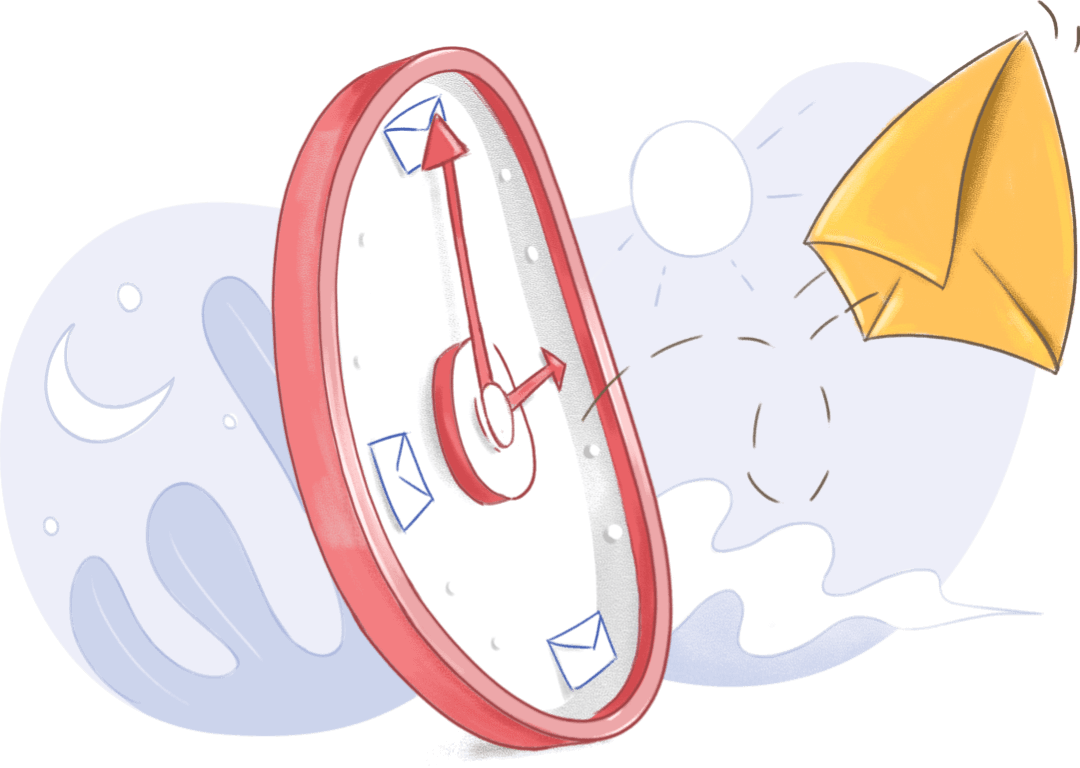 Schedule emails at each recipient's optimal open time
Some of your recipients might prefer to open their emails at a certain time. Zoho Campaigns analyzes the past three email campaigns' open times and sends the next email to your recipients at their calculated average time—within 24 hours of when your email is scheduled to go out. This helps you keep your emails on top of their inbox.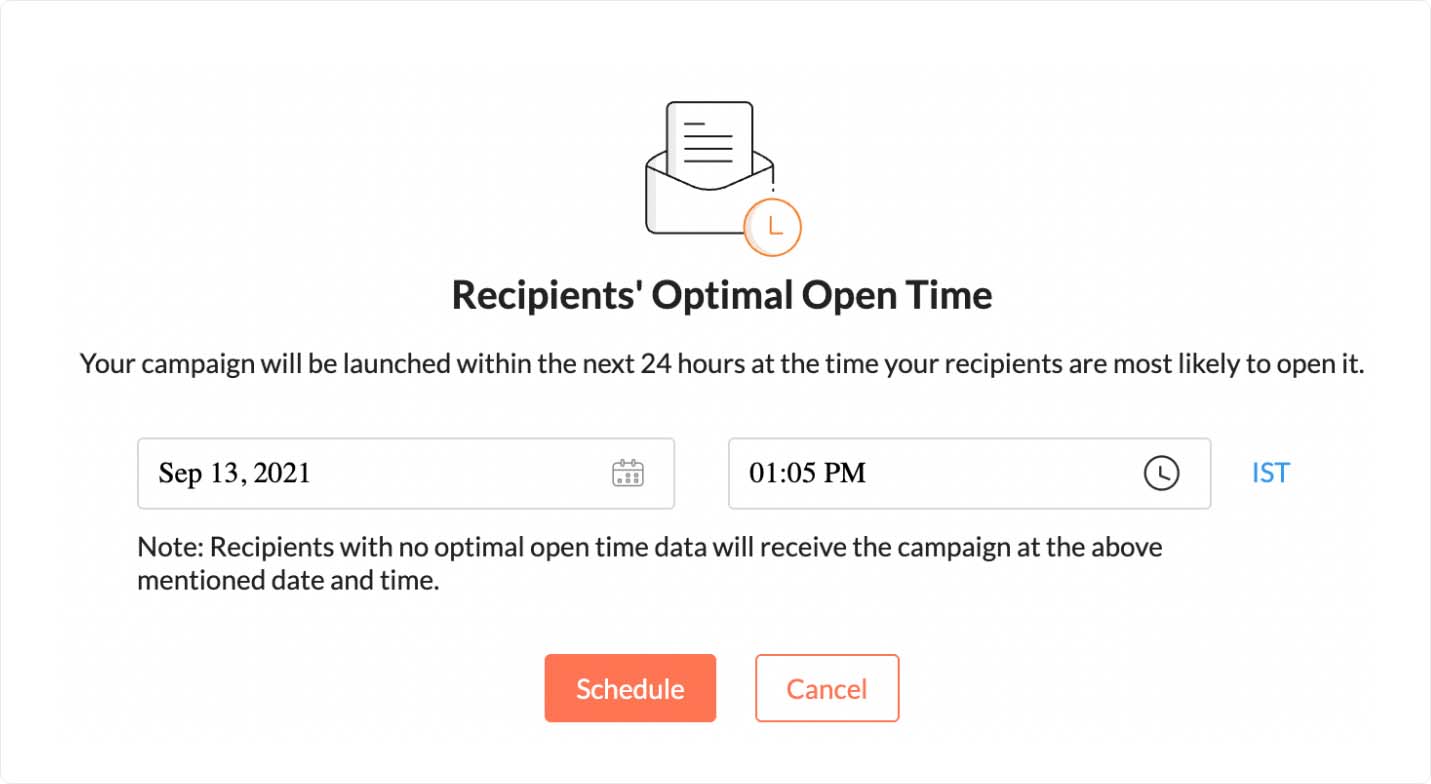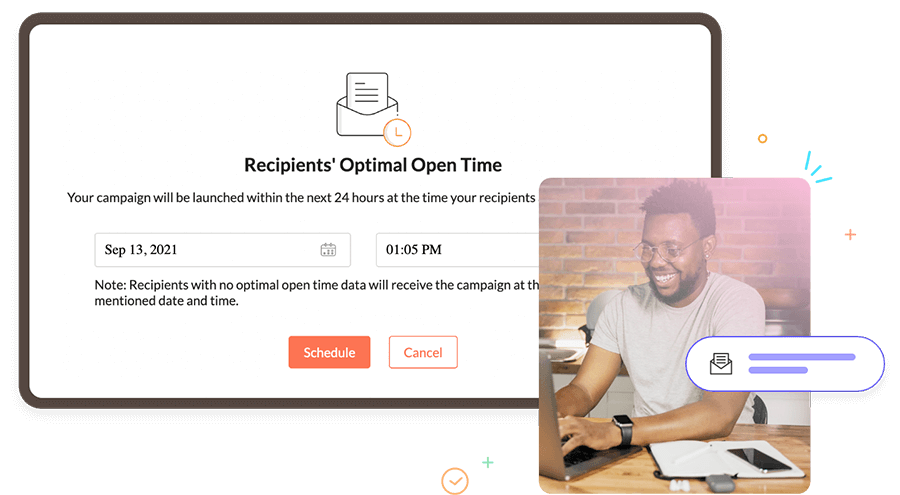 keep your email on top of their inbox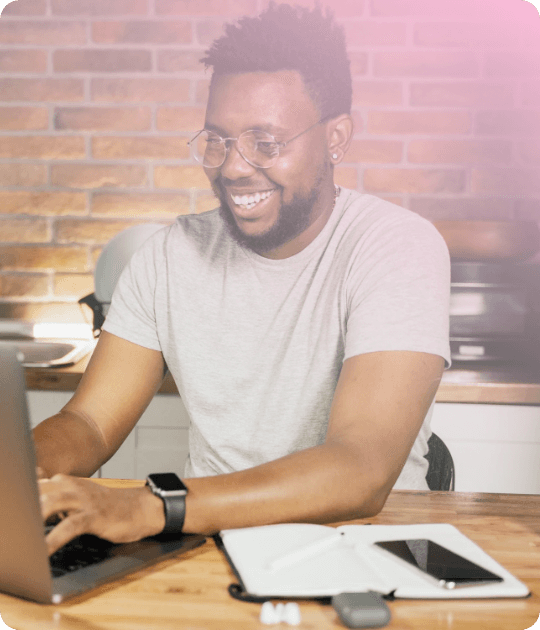 Set a fixed time and zone
Create your email campaign and pick a specific date/time on your calendar/clock to schedule and send out emails. Everyone will receive your email at the same moment, regardless of their time zone. Use this tried-and-tested method to find the best send time on your own.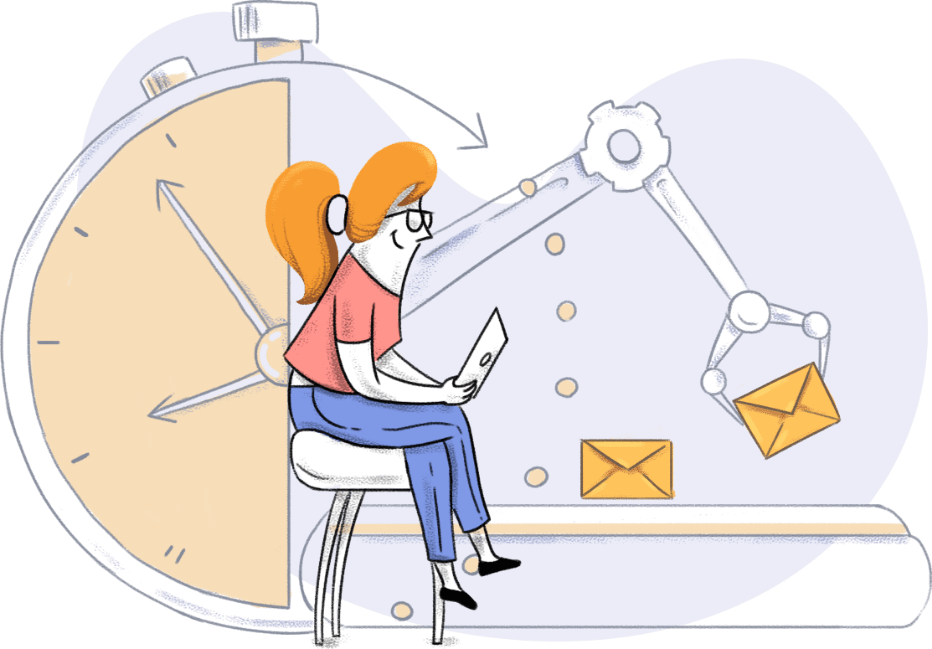 Deliver emails at recipients' time zones
Launch your email campaign to recipient inboxes by setting a specific time for it to arrive. Even if your contact list consists of people from different time zones, they'll all receive the email relative to their specific time zone, which will improve engagement.
Send to a larger audience in batches
Have to send your email campaign to a huge number of contacts while also controlling website traffic? Our batch-sending option helps you split the recipient count into batches for easier, consistent delivery, which will moderate the flow of visitors back to your site should you point them that way.

Skyrocket your open and click rates by optimizing your send time
Sign up for free