Email-sending policy for your organization
Set limits on the number of emails and time them correctly to ensure that your messages aren't too sparse or abundant.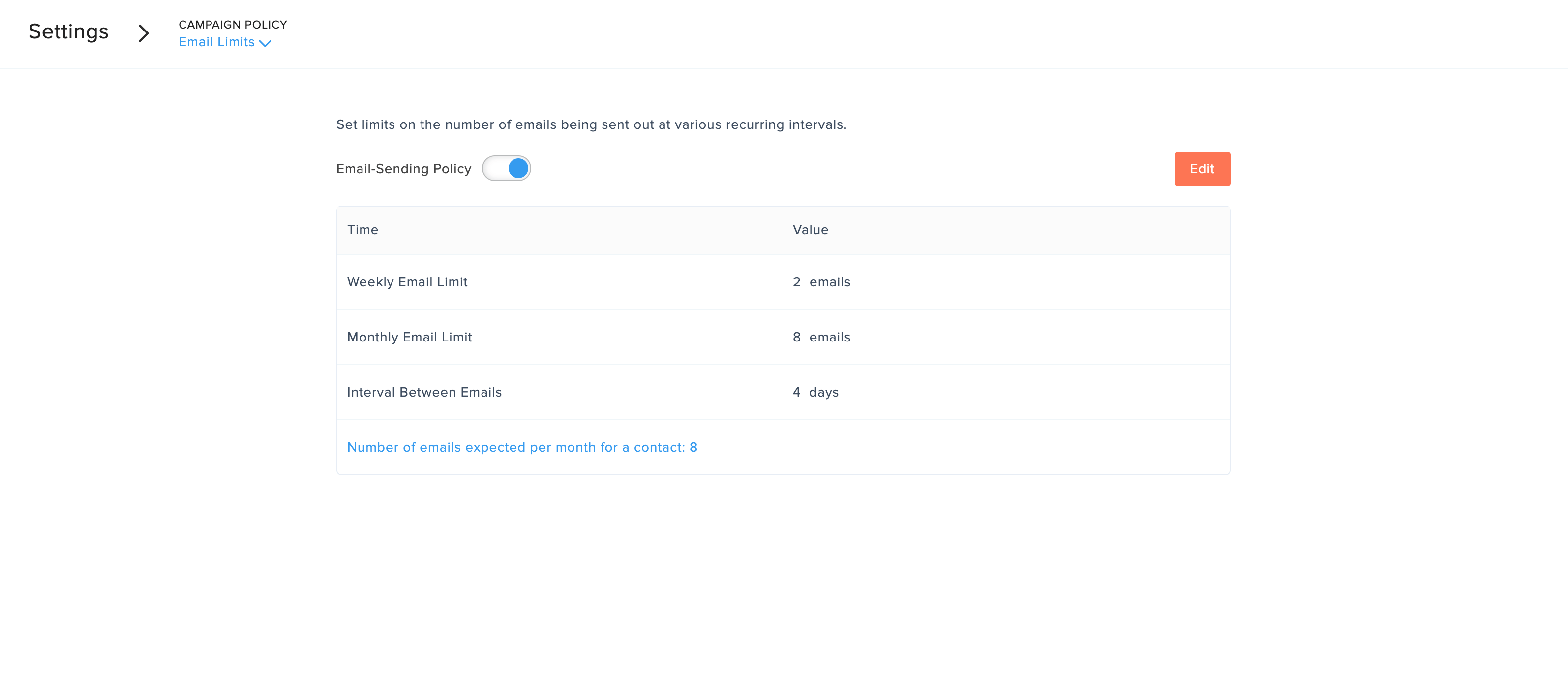 Better inbox placement

A smart email policy will ensure better deliverability for your campaigns, which will keep your messages from ending up in the spam folder. With a well-thought policy, your emails will reach your recipients at the perfect rate.

Increased trustworthiness

By implementing an email policy, your readers' interest and trust in your emails will increase, thereby increasing your brand value.

Greater anticipation

When you space out your emails with each one targeting a crucial element, your recipients will look forward to receiving your information, develop more interest over time, and understand your brand better.