One account, multiple users.
Get your users working together, and manage campaigns from an organizational level. Assign custom roles and set privileges for your team members so that your campaigning process is totally flexible.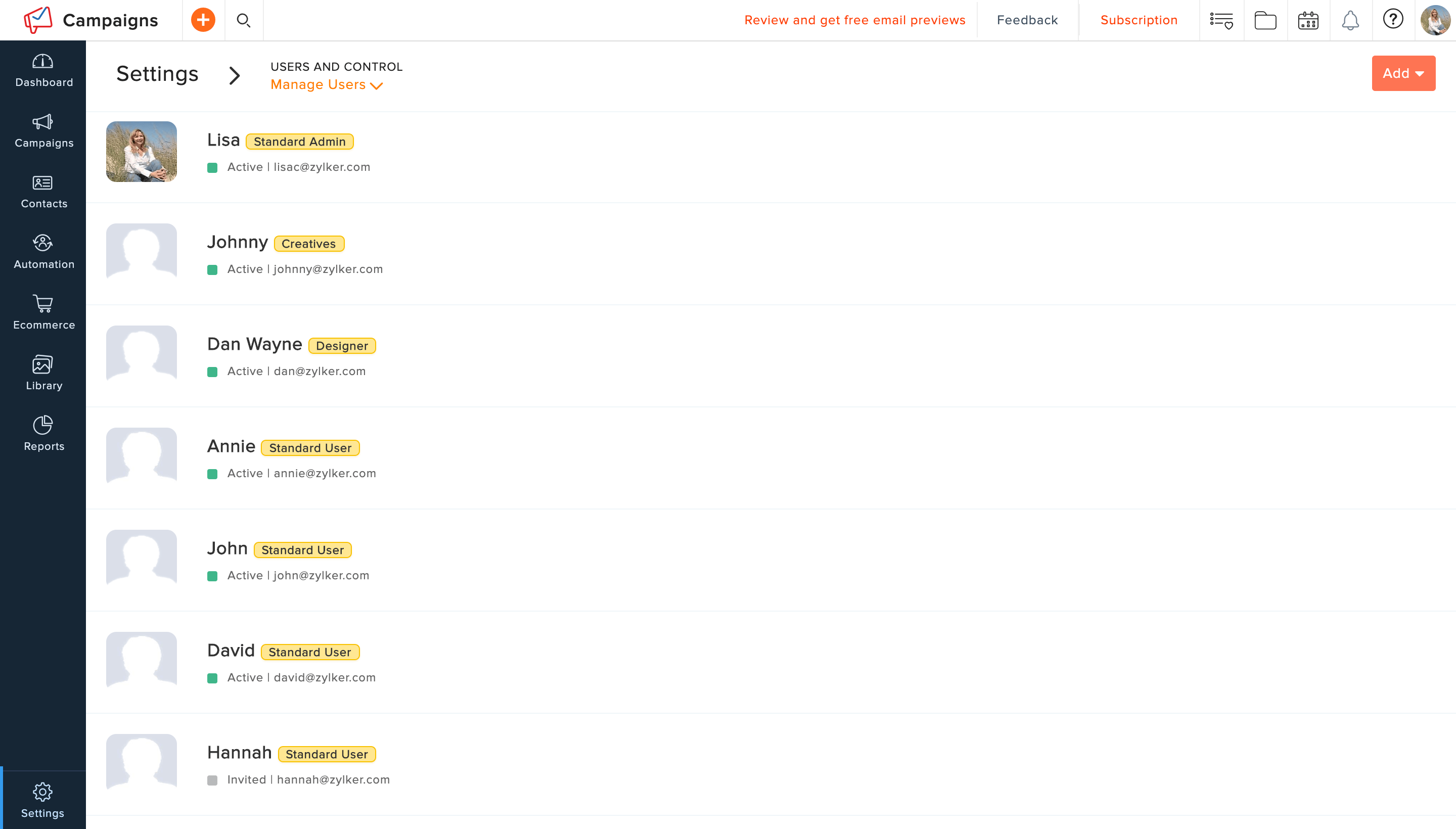 Approve and share content.
Campaign content is of paramount importance and should be thoroughly reviewed. Managers can check and verify content to make sure that only high-quality campaigns are sent to your subscribers.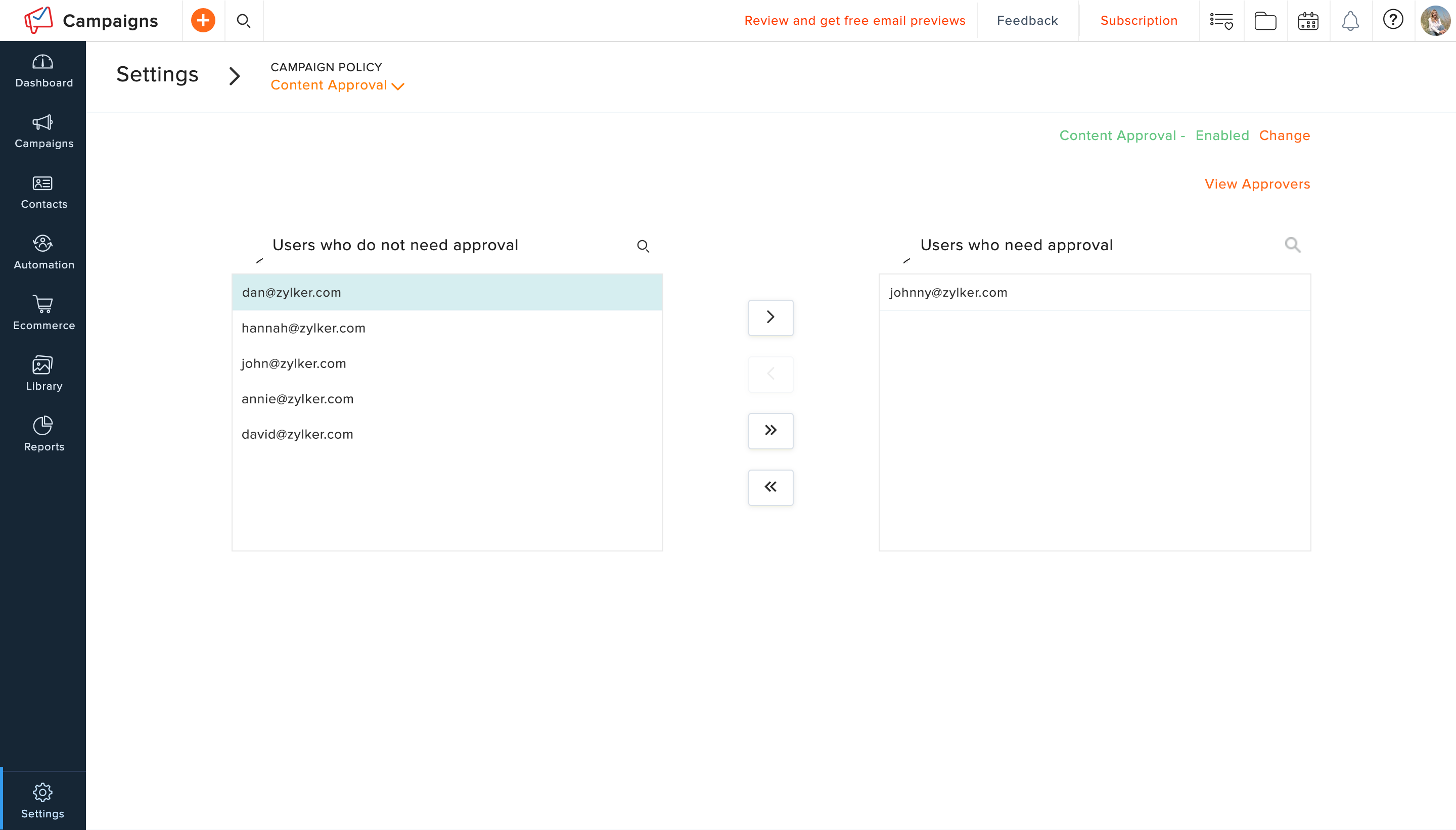 Maintain a tight schedule.
When communicating with your subscribers, your email campaigns need to be well-paced and timely. Set a schedule for the emails you share with subscribers. By choosing the time interval you need, ensure that you send out the right number of messages at the right time, to the right audience.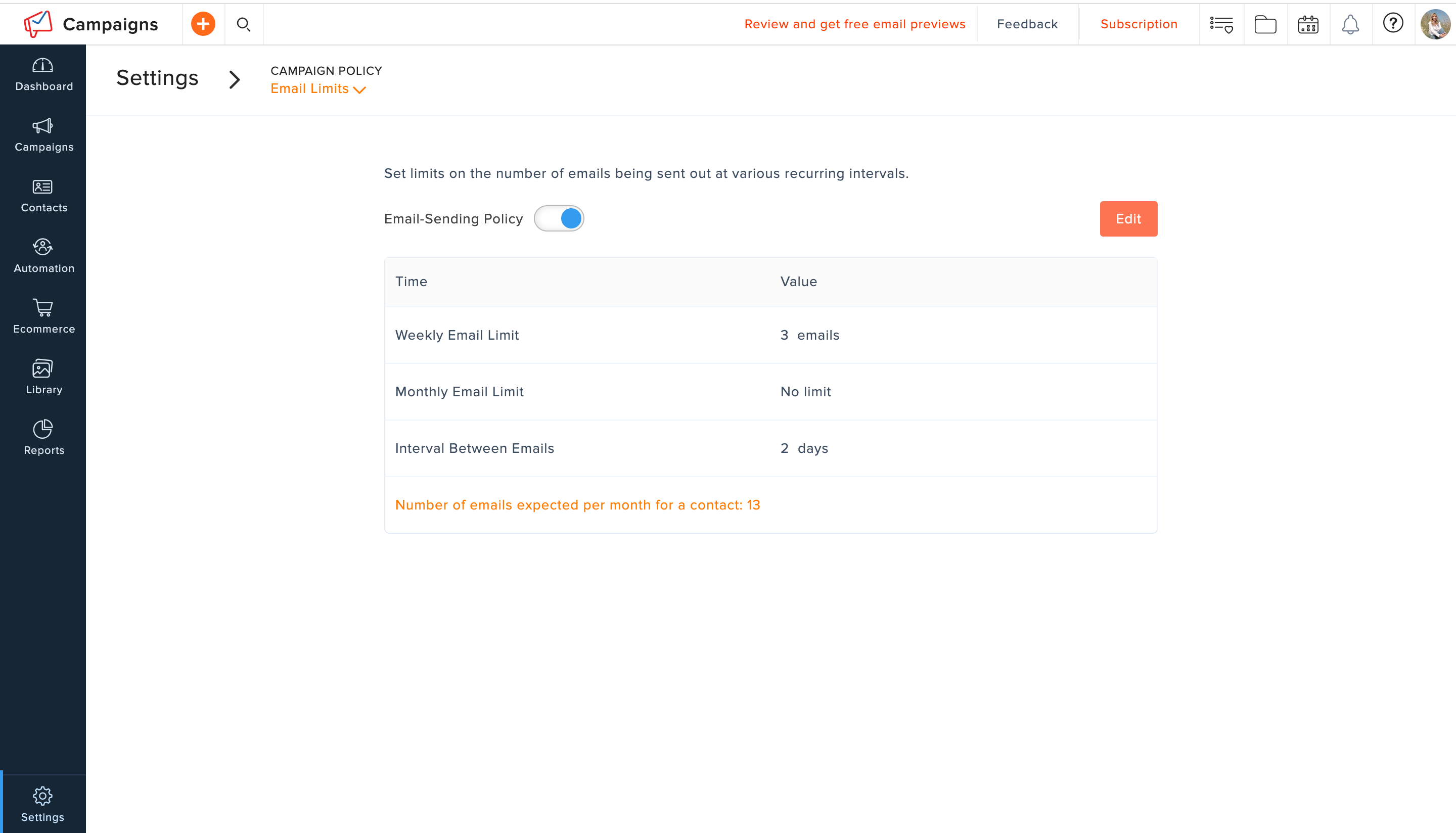 Keep your tools organized.
Need a unique campaign theme that you can use over and over? Now you can create and save one-of-a-kind designs with Zoho Campaigns. Once you've created and customized a layout to suit your needs, you can save your template in the Template Library, and use it for other campaigns, anytime you need.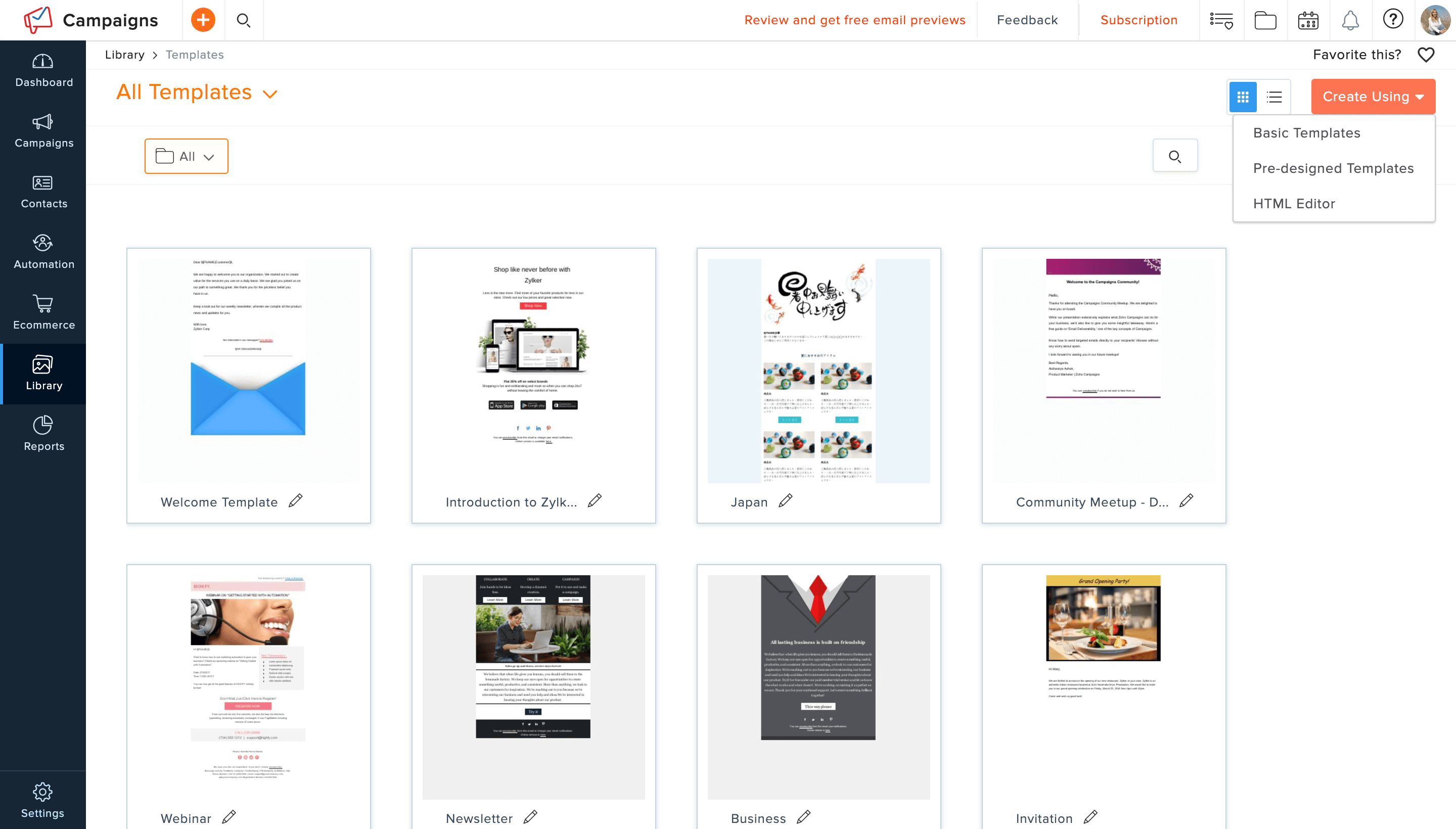 Get the whole picture.
View the details of individual campaigns at a glance by combining recipient information, follow-up messages, workflows, and social posts into designated folders. Your campaigns can also be archived and displayed on your website or blog.