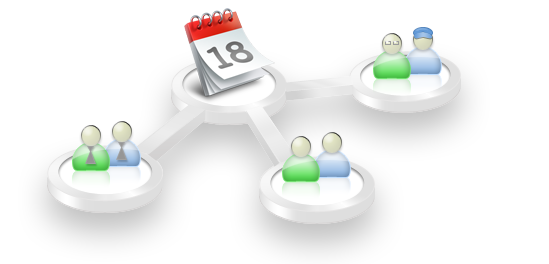 Group Calendar
We've added Group support in Zoho Calendar. You can now plan and track your group activities. Project deadlines and meeting schedules can be shared to members of the group. Group calendar is ideal, especially when events are associated with a closed group of people only.
Group calendar is a central calendar to which the members are granted access. Each one can create and modify their events and also view group events thereby, you can get to know the team proceedings.
Access group calendar
Group Calendar is within Zoho Mail Suite, under Group section. There are two types of Groups; Personal and Organizational. Group Calendar is available for both.
Invite Groups
Inviting individuals to an event can be exciting. But when it comes to manually typing the email address of every attendee, it can be hectic. Group makes this job a whole lot easier. With Groups, you can notify a community of people of your event. All you need to do is invite the groups. Your event will be visible to all members of those groups, instantly.
Share calendar with Groups
Groups simplify sharing of calendars too. When you want to share a calendar to all members of your team, you can create a group that includes all your team members, and share it with that group.
Publish your group calendar
Group calendar can also be published for everyone to view. The group's administrator has privileges to make the group calendar public.