Zoho Calendar on Mobile
Zoho Calendar can be accessed from your mobile device when you are not available at your desk. You can open the calendar on your mobile, add/edit events and receive timely notifications/reminders for your meetings. Zoho Calendar is available on the Zoho Mail mobile app and also on the mobile-compatible calendar website.   
Table of Contents
Zoho Calendar on Zoho Mail App:
Zoho Mail App allows you to send/receive emails and also access your Zoho Calendar. Through this app, you can view events on your calendar, add/edit them when required and also manage basic settings like enabling/disabling CRM calendar and notifications for email reminders. The app is available for download both on iOS and Android.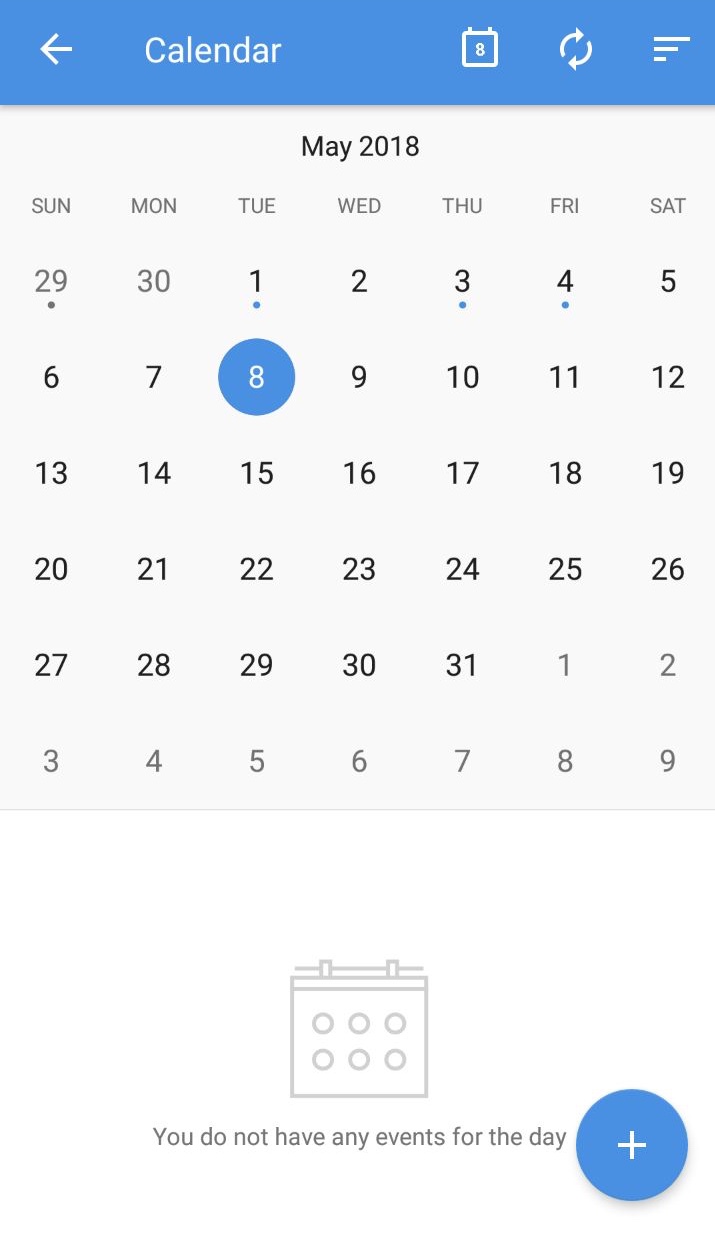 Zoho Calendar Mobile Website:
You can access the mobile compatible version of Zoho Calendar using mobile.zoho.com/calendar in your browser. Basic features like view/add event, smart add and day/month view are available in this version. Access to your Calendar settings is not available through this link.
Sign in to the website using your Zoho account to access your Zoho Calendar. 
You can set the view of the calendar as either Day or Month. 
Create a New event using the add icon on the top right corner.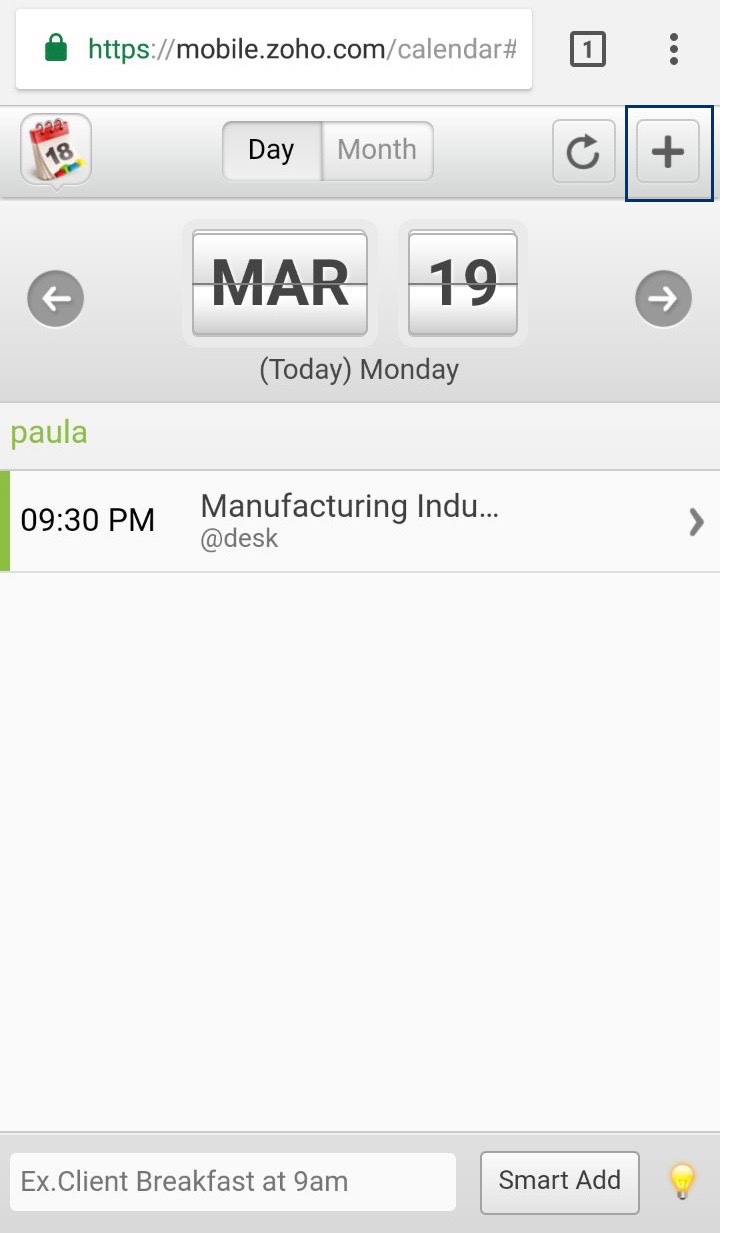 ​
By clicking on every day in the month view, you can view the events scheduled for the particular day.
The Smart Add button is also available in the lower part of the screen.